DIY Mod Podge
DIY This Natural Mod Podge For Pennies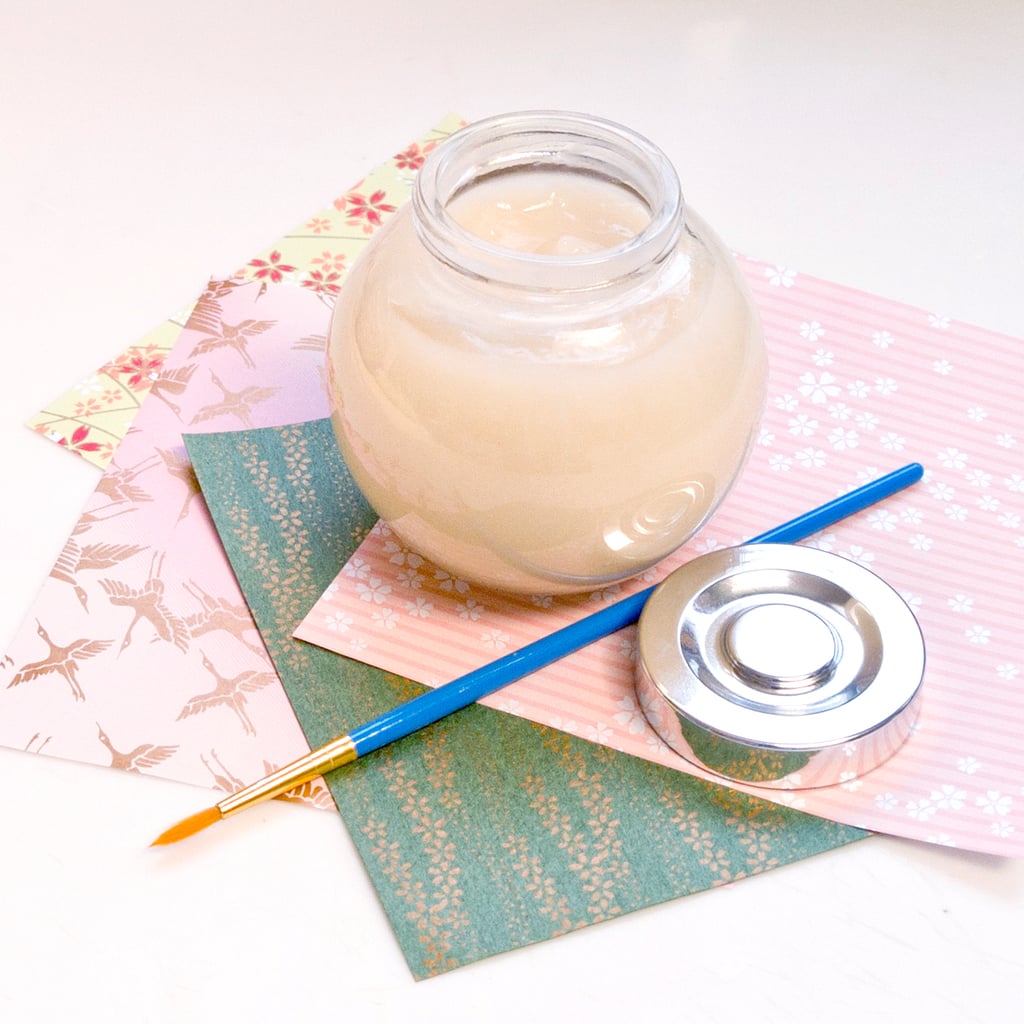 If you're tired of tossing down money on fancy craft glue, make your own with ingredients you already have in your pantry for a big batch of sticky stuff that costs less than $1 to make. Along with working well for decoupage projects, this DIY glue is all natural, making it safe to use with little ones.
What You'll Need:
Small saucepan
Whisk
1 cup flour
1 cup sugar
3 cups water
1 tablespoon vegetable oil
1 tablespoon vinegar
Sealable container
Directions:
Measure and add the flour, sugar, and water to a saucepan, and place it over medium heat. Whisk the mixture together until it's nice and smooth.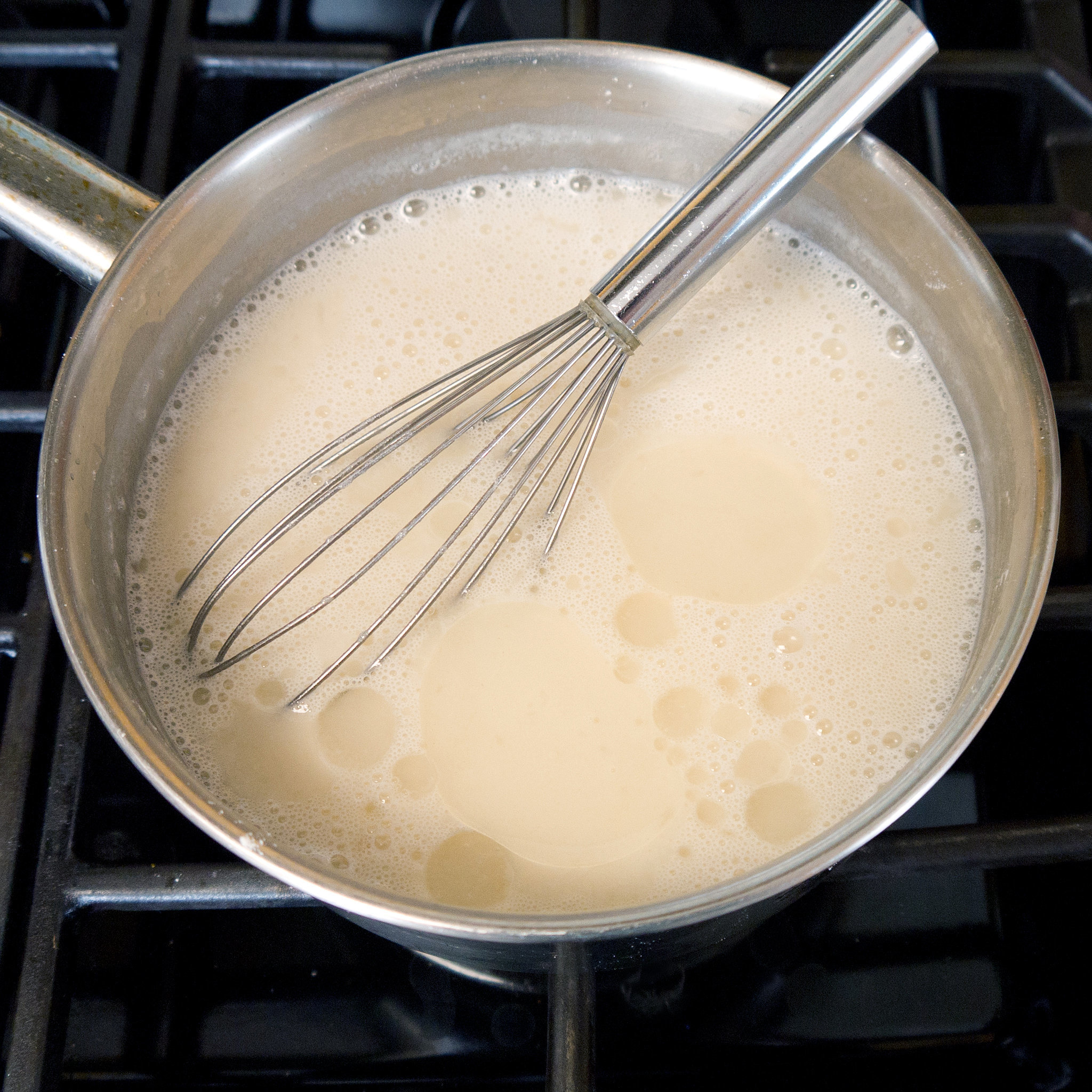 Continue whisking the base for the glue until you notice it starting to thicken. Add the oil and vinegar, and continue whisking until the glue resembles pudding, which only takes around five minutes from start to finish. The oil adds a slight glossy sheen to the dried glue, and the vinegar is an antifungal, which keeps it from getting moldy.
Allow the craft glue to come to room temperature, and then pour it into a sealable container. It's that simple! Keep the glue in the fridge when it's not in use so it lasts longer.
But we couldn't resist putting this glue to the test against our favorite craft glue — Mod Podge! We covered each heart with glue and came back to check in 20 minutes.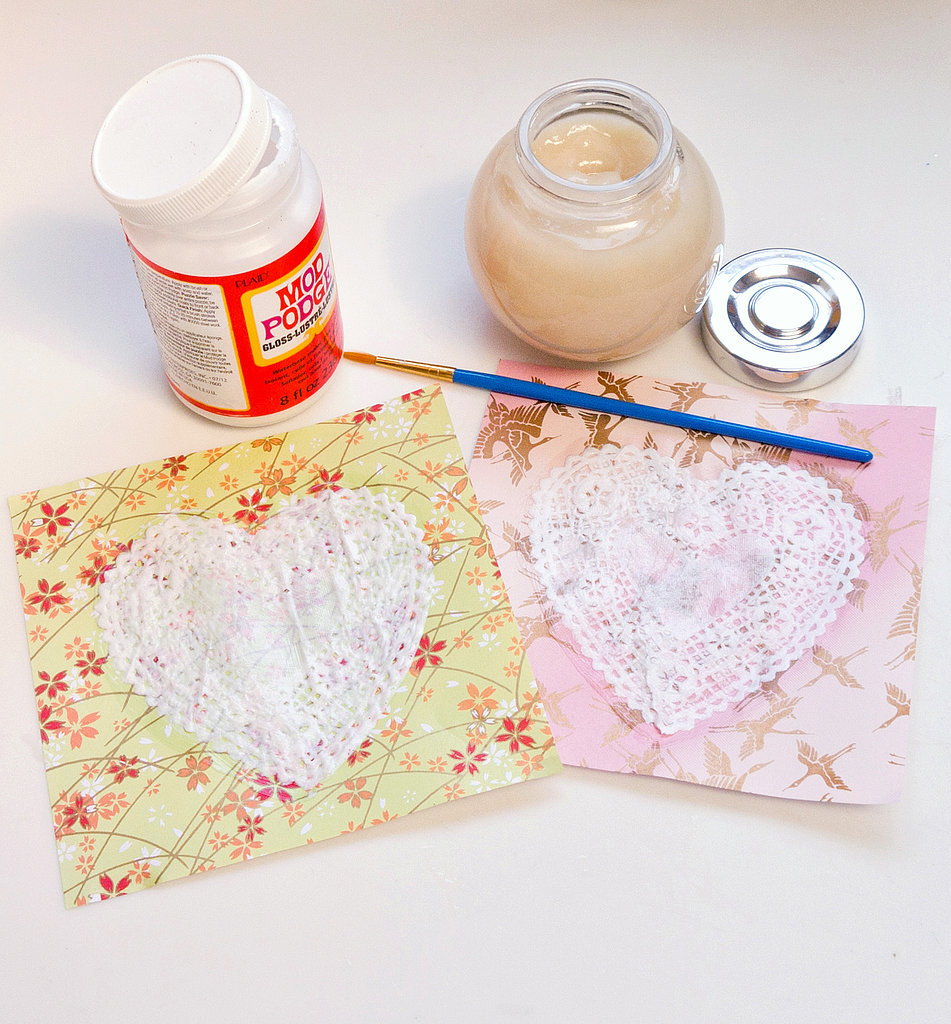 The Mod Podge dried with a nice gloss, was malleable without being stiff, and all the edges were firmly secured. Our DIY craft glue was also malleable and firmly adhered to the paper. Although it didn't have the lovely luster of Mod Podge, it definitely did its job!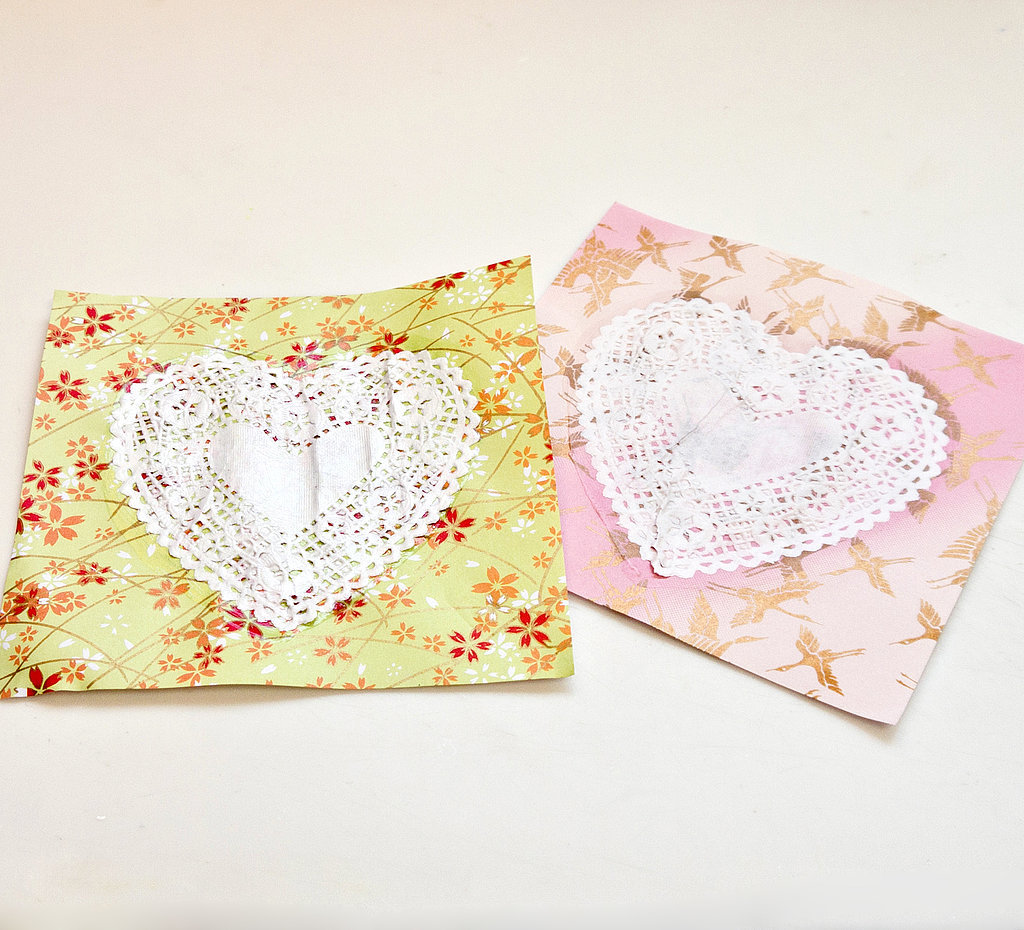 Image Source: POPSUGAR Photography / Sarah Lipoff