DIY Modern Corkboard
Get Organized: Make This Crafty Modern Corkboard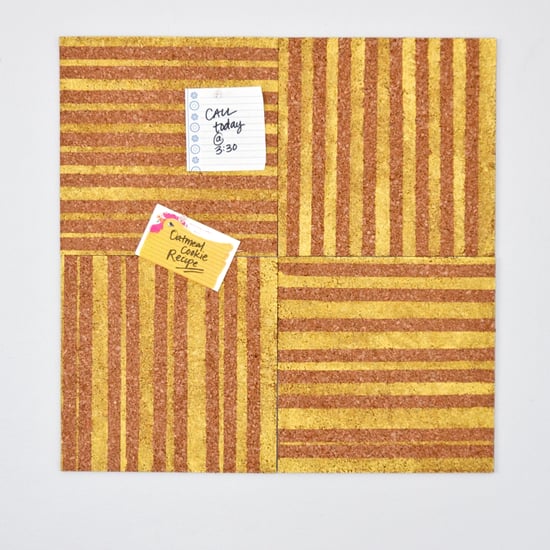 Here's a fun and easy craft that will help you stay organized, too. Perfect for hanging in your home or workspace, this upscale corkboard costs less than $10 to put together and will make all your important reminders pop. Experiment with colors and lines for an extra dash of creativity. You can mix and match squares for a really modern finished organizer.
What You'll Need:
4 12-by-12-inch cork tiles
Painter's tape
Ruler (optional)
Foam brush
Paper towel
Acrylic Paint
Directions:
Gather the materials and select one color of paint to use for making your modern corkboard. You can stick with a single color or mix and match. Pick up a pack of the cork tile squares at your local home goods store; they should include sticky pads for hanging.
Tear long strips of painter's tape, and create lines horizontally across one of the corkboards. Use a ruler to create even stripes, or get creative making random lines.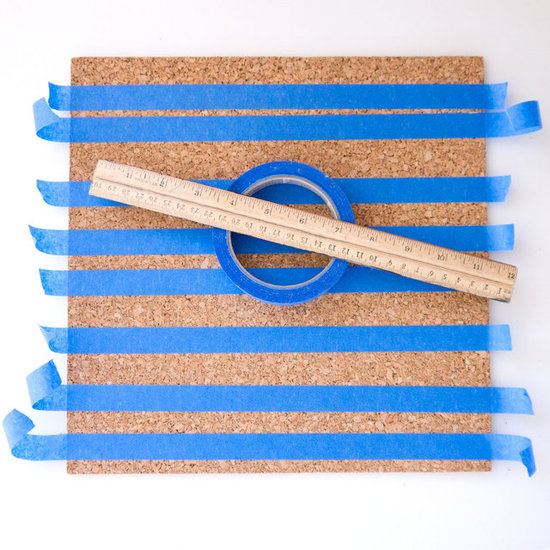 Fold a sheet of paper towel in half, and then in half again, and squeeze out a dollop of acrylic paint. Use a foam brush to cover the exposed areas of the cork board.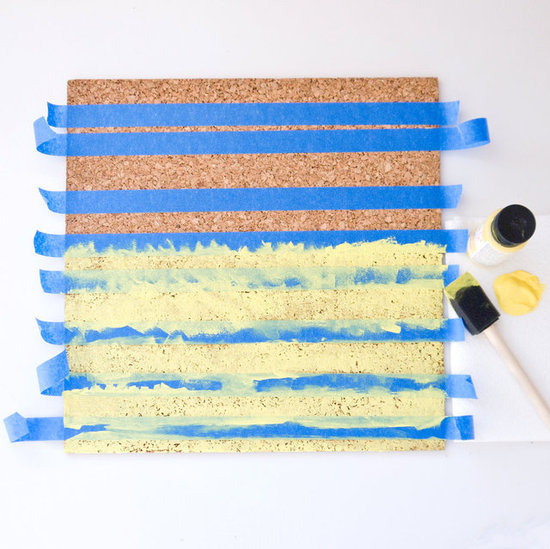 Once finished with one, find a spot for the tile to dry while working on the other three. Once again, you can mix and match colors and patterns, or stick with one theme. After an hour of drying time, remove the tape.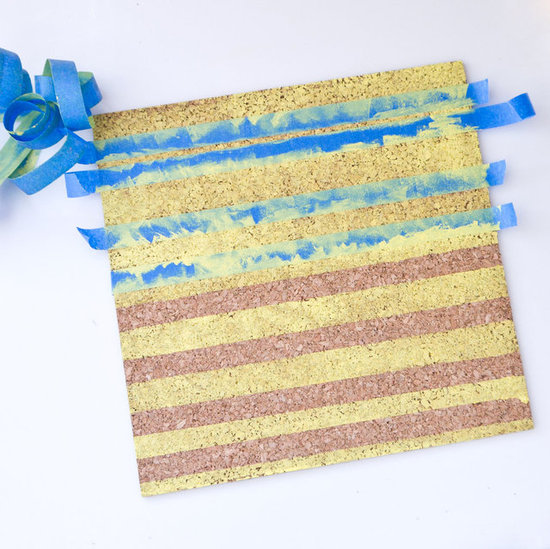 Find the perfect spot for positioning your modern corkboard, such as in your office or entryway. Place sticky pads at each corner of a tile, and then press it onto the wall to create the finished board. Grab your pushpins, and start pinning!