DIY Organizer Wall Hanging
Keep Everything Organized in 1 Spot With This Sparkly DIY
If you're constantly searching for this or that as you're running out the door, DIY this little wall hanging that keeps everything in one spot, whether it's dry cleaning stubs or keys. This all-in-one is so cute and only costs around $5 to make. Pick up everything you need at your local craft store and get busy making this helpful organizer.
What You'll Need:
Scrap paper
6-by-6-inch wooden square base
Mod Podge
Glitter
Paintbrushes
Spray-paint sealant
3 threaded hanging hooks
Cork sheet
Super Glue
Ribbon
Thumbtacks
Hammer
Directions:
Cover your work area with a sheet of scrap paper and start by painting the sides of the wooden base with Mod Podge and lightly coating it with glitter. You can use any color of glitter you like, but silver looks really chic. Don't have any glitter hanging around? You can use acrylic paint for a cute organizer, too. If glittering, use a paintbrush just for coating the sides with glue and another to touch up missed spots.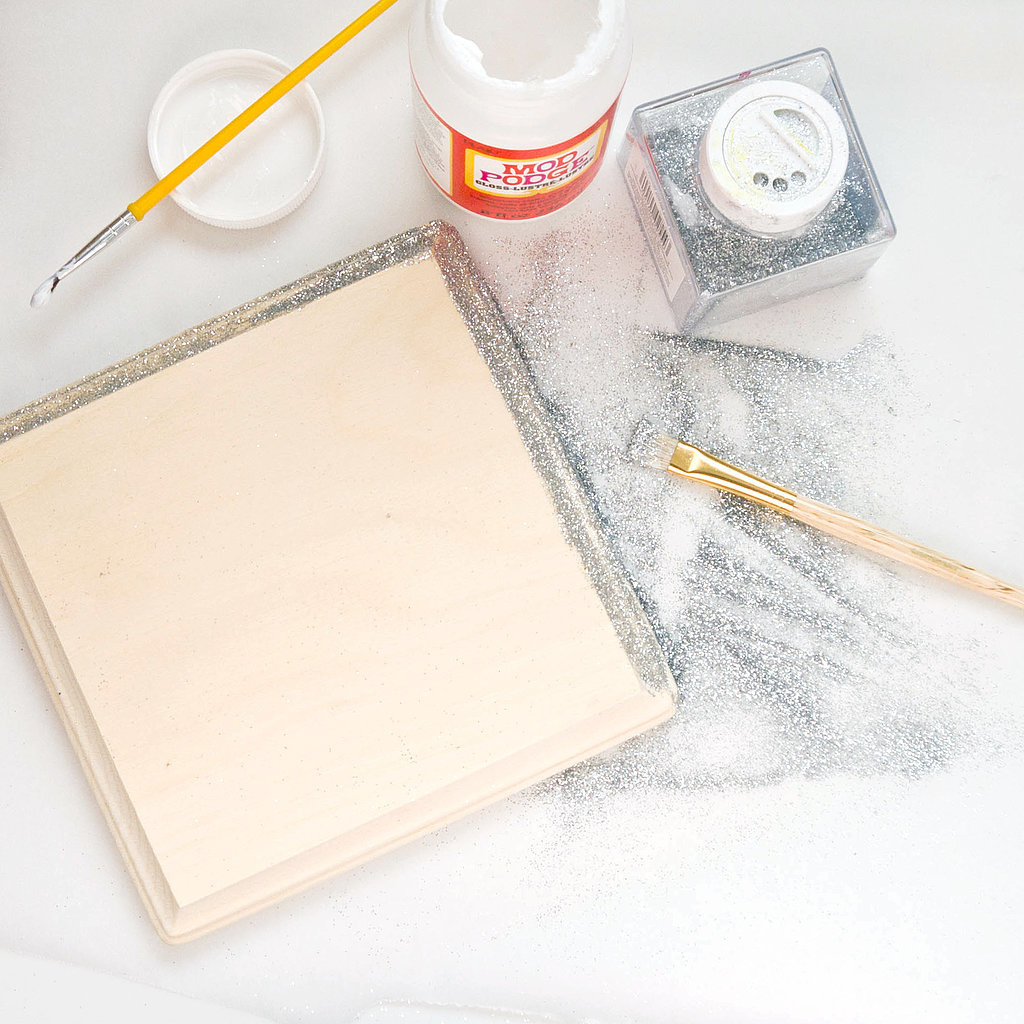 Take the base to a well-ventilated spot and give the sides a quick coating of spray sealant, which keeps the glitter from getting all over your house. If your threaded hanging hooks are gold, you can even spritz them with silver spray paint to make the wall hanging the same color as the glitter. Let it dry for 20 minutes.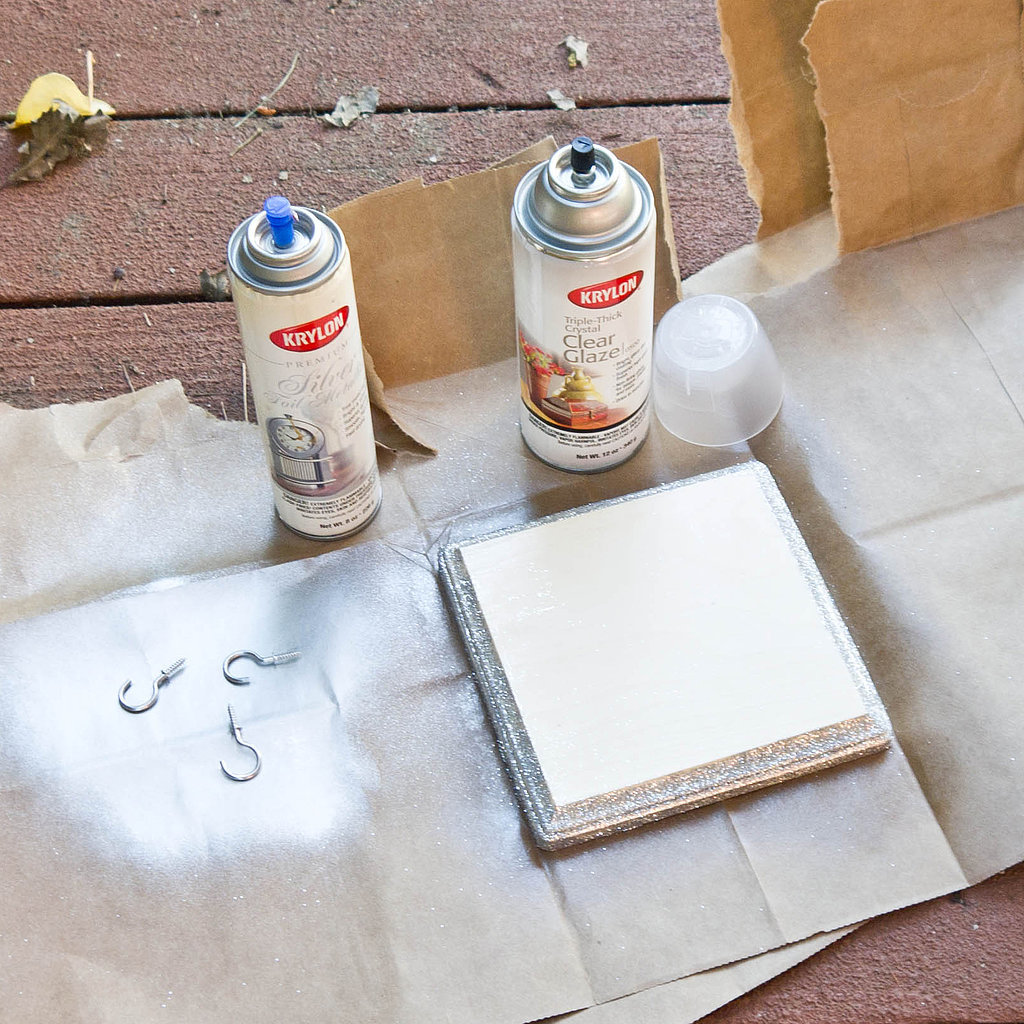 You can find six-inch squares of cork in four-packs at most craft stores for around $3 or you can purchase a roll of cork for just a few dollars and cut to size. Draw an X on the top of the wood base with Super Glue and press on the cork.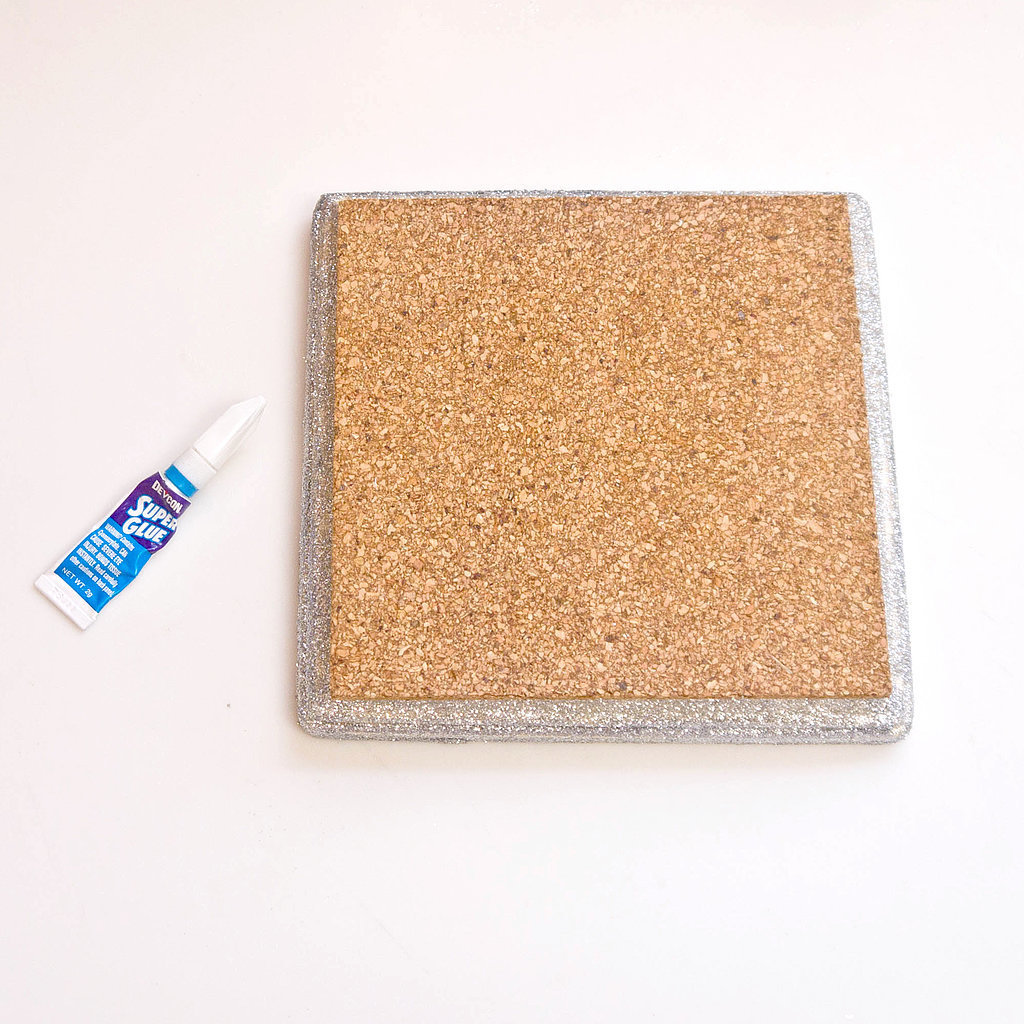 Now evenly space the threaded hanging hooks and screw them into the bottom edge of the wooden base.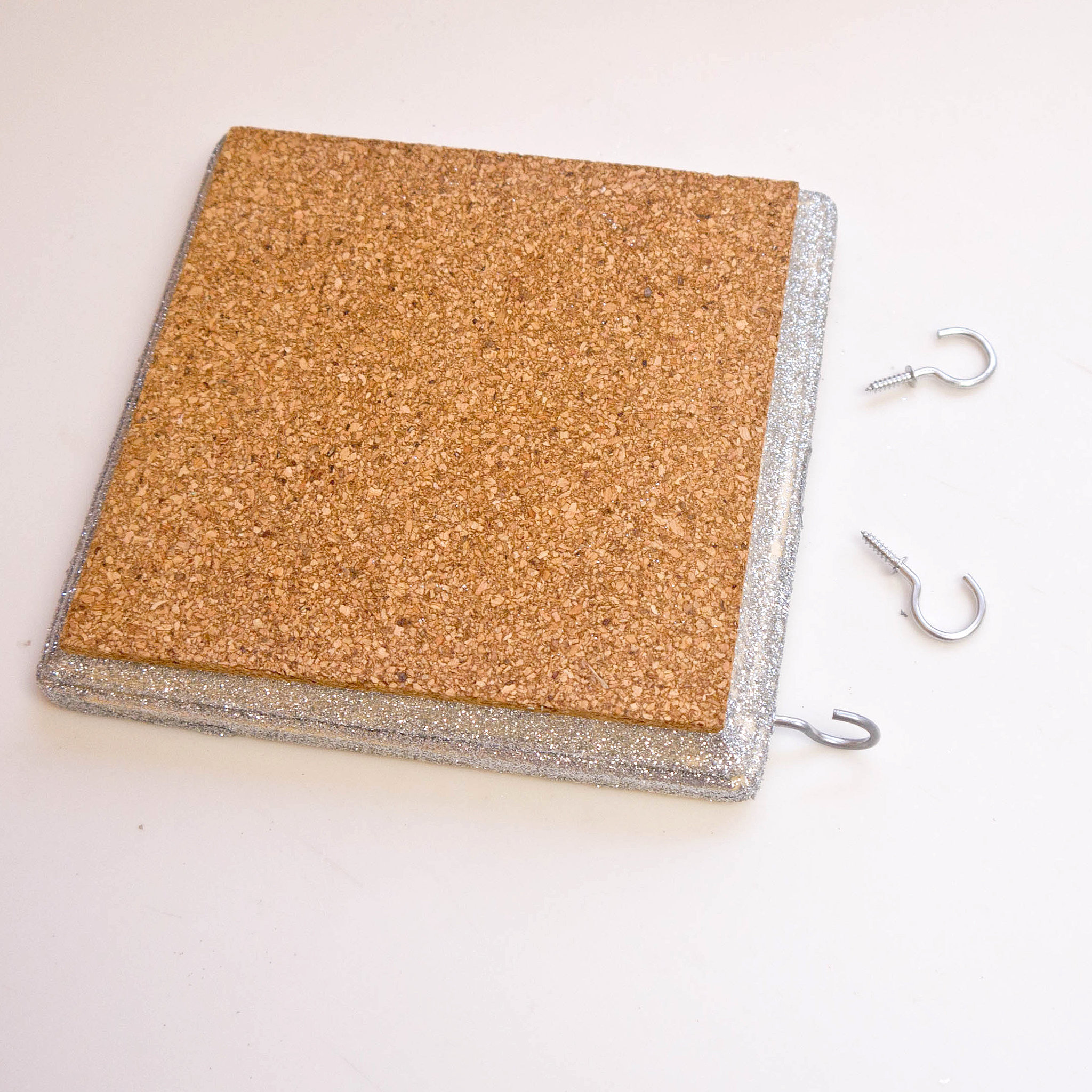 Flip the organizer over and position a five-inch length of ribbon at the back to use for hanging. Tap the ribbon in place with thumbtacks and the help of a hammer.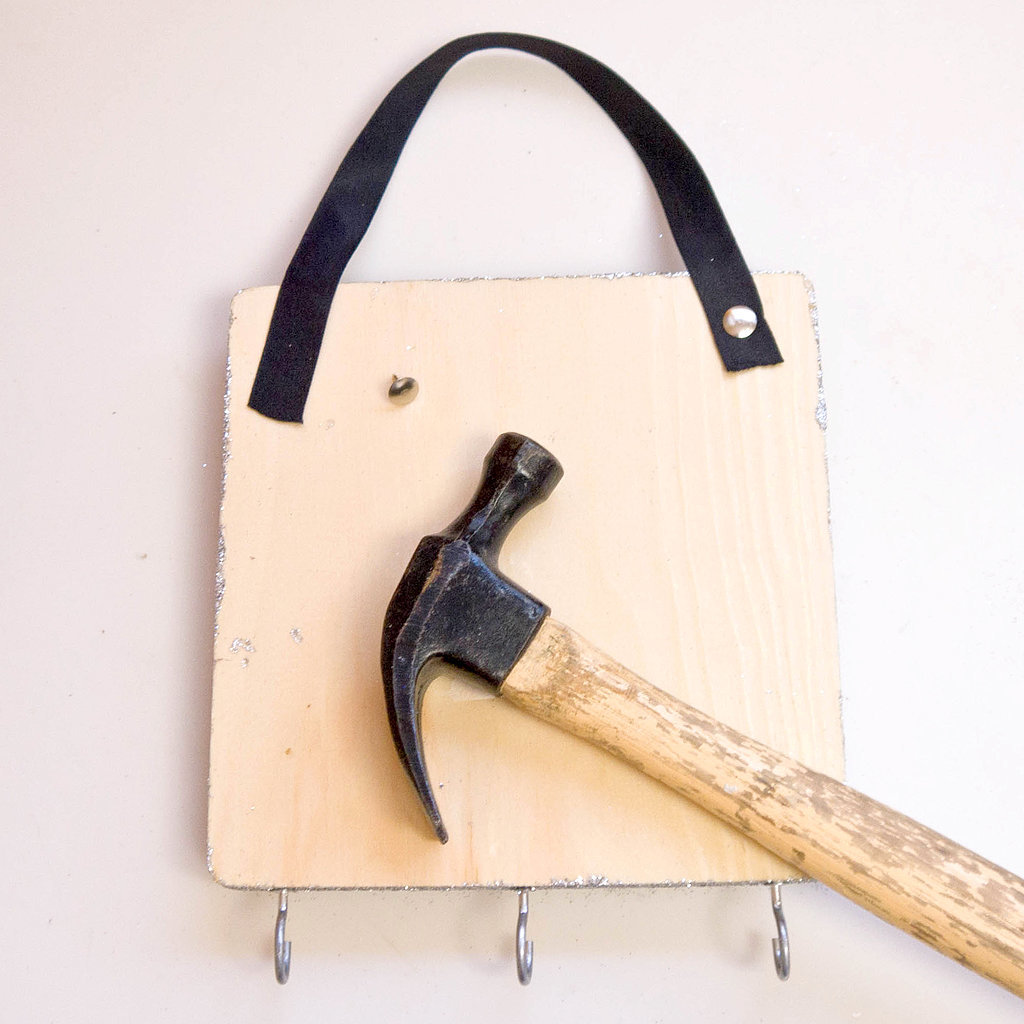 Hang it near your front door and use cute thumbtacks to hold important notes right at eye level.