DIY Oxygen Bleach
This DIY Oxygen Bleach Spray Costs Pennies to Make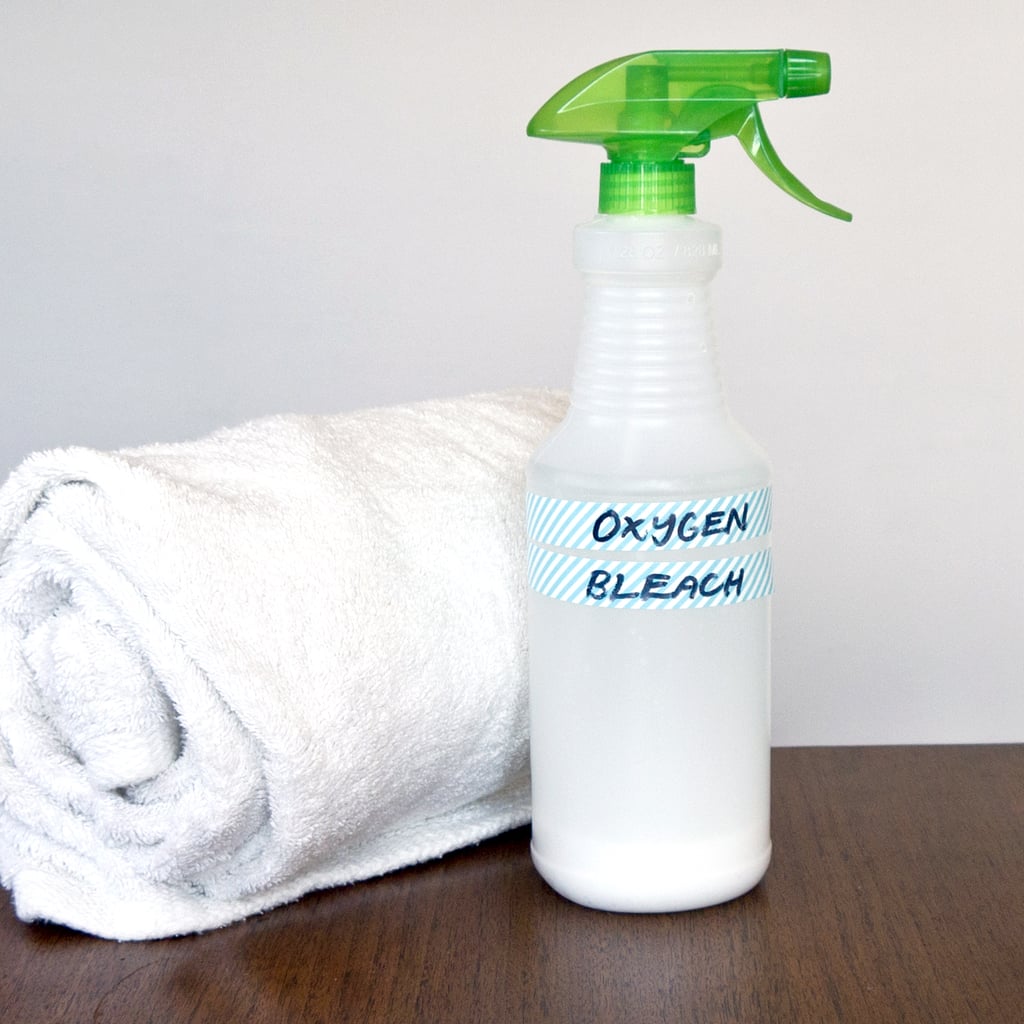 Perfect for whitening or sanitizing, oxygen bleach spray is a safe cleaning solution that you can make with ingredients you already have on hand, so it basically costs pennies to make. Store in a handy spray bottle to use for spritzing on produce, tough stains, or for general cleaning. And your whites will love this amazing solution.
What You'll Need:
2 cups water
1 cup baking soda
1 cup hydrogen peroxide
Spray bottle
Funnel (optional)
Directions:
Measure and add the baking soda to a spray bottle using a funnel as needed. Baking soda is a natural cleaner that's abrasive without scratching surfaces, making it a smart addition to this spray. It also reacts with the hydrogen peroxide, creating the whitening power to this cleaner.
Now add the water and screw on the top, giving the baking soda and water a good shake. The baking soda won't completely dissolve, which is totally fine. Add the hydrogen peroxide and give another shake. You might see some bubbling, which is the baking soda and hydrogen peroxide working together to create a supercleaning powerhouse.
Use for cleaning countertops, getting the waxy buildup off fruit, or for whitening tiles or grout. And oxygen bleach is also great for treating tough stains on whites. However, the mixture can discolor fabrics, so do a quick test before using. Store in a dark cabinet, and it's safe to use until gone.
Makes 24 ounces of oxygen bleach.