DIY Paper Heart Garland
We Heart This Valentine's Day Garland

If you've got a stack of magazines and newspapers cluttering a corner of your home, this is the perfect project for transforming them into something really sweet. Gather your girlfriends for an afternoon of heartfelt fun while making this whimsical Valentine's Day garland that will look lovely adorning any mantel, door, window — or workspace at the office. And because you're repurposing magazines, newspapers, and scrap paper, this heart garland only costs the price of the thread needed for stringing.
Read on for the easy directions.
What You'll Need:
Magazines, newspapers, and scrap paper
Scissors
Crochet thread or string
Craft needle
Directions:
Start by going through magazines and newspapers, tearing pages or areas that catch your eye. Look for light or pastel colors, images that are romantic, or words that remind you of Valentine's Day.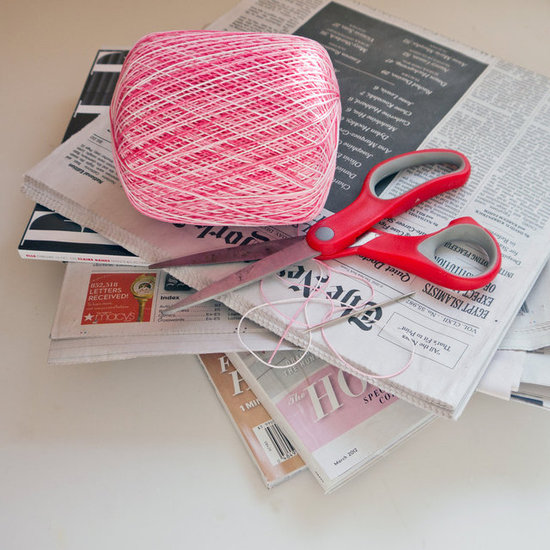 Once you have a pile of paper, start cutting hearts. It's as simple as folding the paper in half, cutting a half-heart along the fold, and opening to reveal. Cut hearts of various sizes for an eye-catching garland.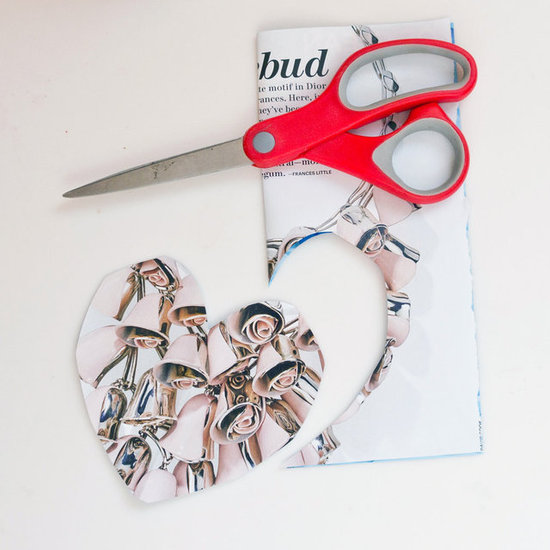 Measure the length of the location of the garland, cutting the thread or string about three feet longer, allowing for draping. String the hearts by threading the craft needle with the string or thread, gently folding the hearts, and then sewing through the center of the heart. Continue adding hearts until you've created a long garland.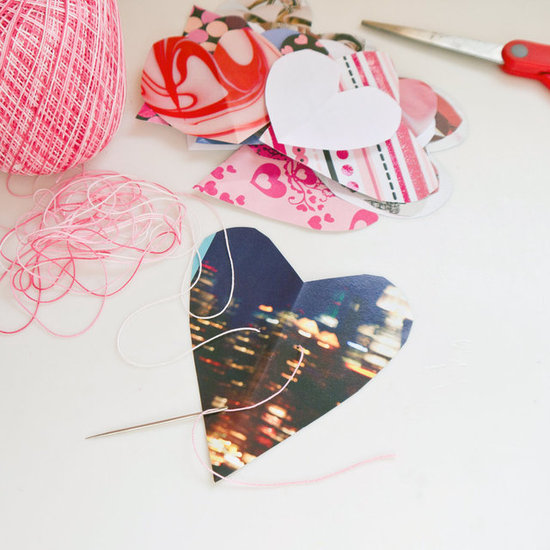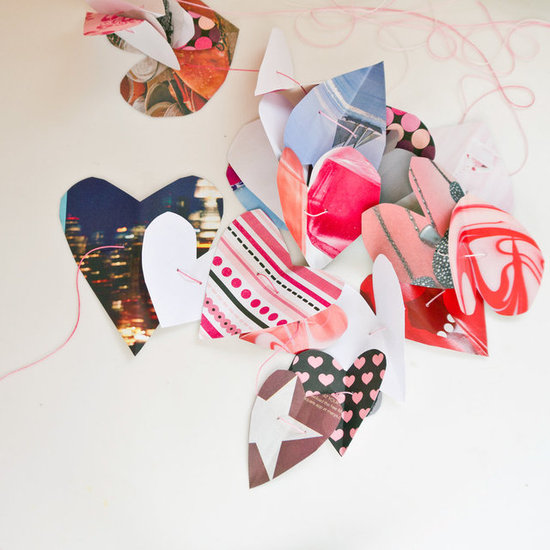 String the garland, using tape or tacks to hold in place in celebration of Valentine's Day.