DIY Pinwheel Party Decorations
Celebrate With DIY Fourth of July Pinwheel Decorations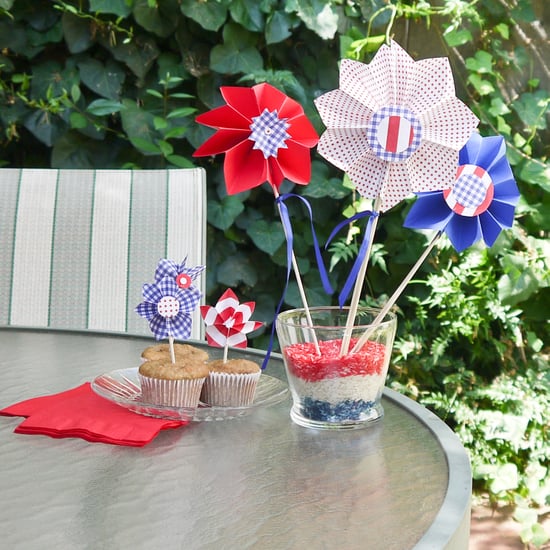 Transform any space into an instant party with the help of these easy-to-make folded paper rounds that can be used as cake toppers, fans, or hanging decorations. We saw this smart idea on Pinterest and had to give it a try ourselves. All you need are remnants of colorful paper and a bag of wooden skewers from the grocery store for this basic DIY. And you can really get creative by adding ribbon and layering the paper, or use colors of paper that coordinate with any holiday or celebration.
What You'll Need:
Colored paper
Scissors
Ruler
Wooden skewers
Hot glue gun
Ribbon (optional)
Directions:
To create a folded round, start with a section of paper that is twice as long as it is wide. To create ours, which were the perfect size for party fans, we cut out a 6-by-12-inch section of colorful paper.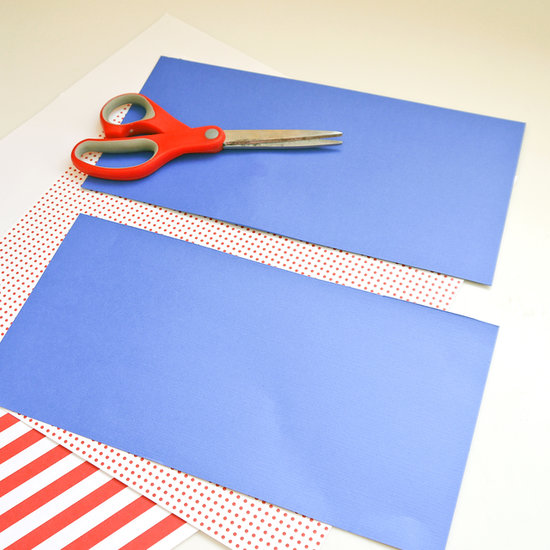 Starting at one of the short sides, start accordion-folding the paper with folds around one inch wide. Use a ruler to help press along the folds while making the decoration.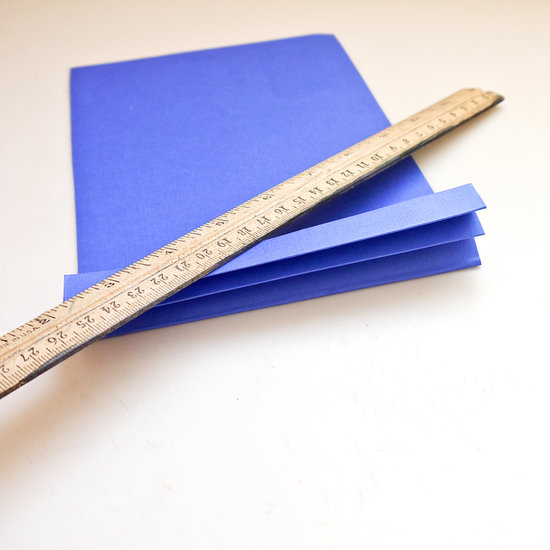 Now fold the folded paper in half and trim the edges at an angle. Use a stapler to secure the layers through the center.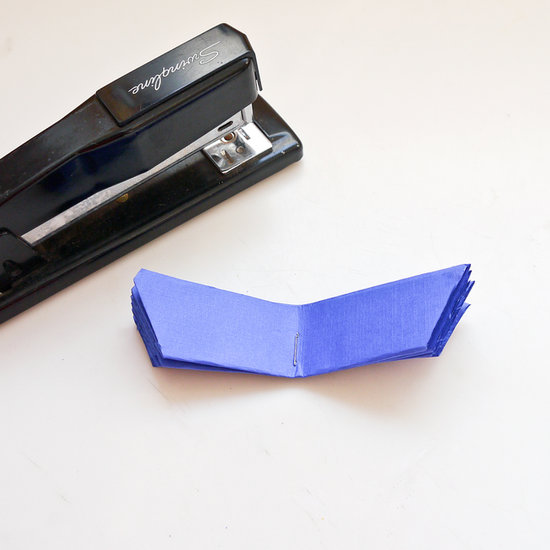 Gently open the folded paper, using a line of hot glue to secure one half of the round.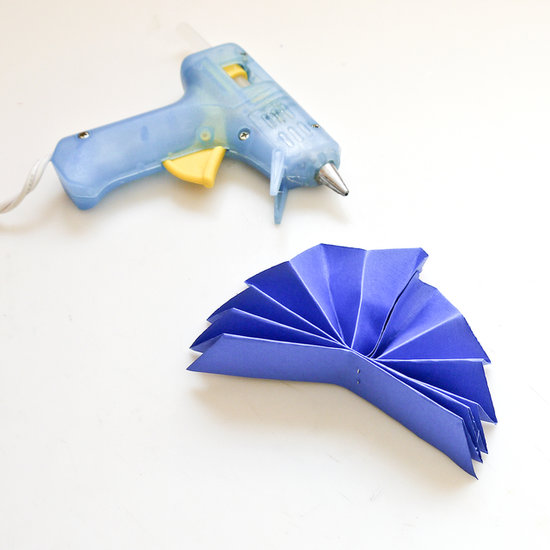 If making a party fan, glue a wooden skewer to both ends of the round and then close, securing with more hot glue.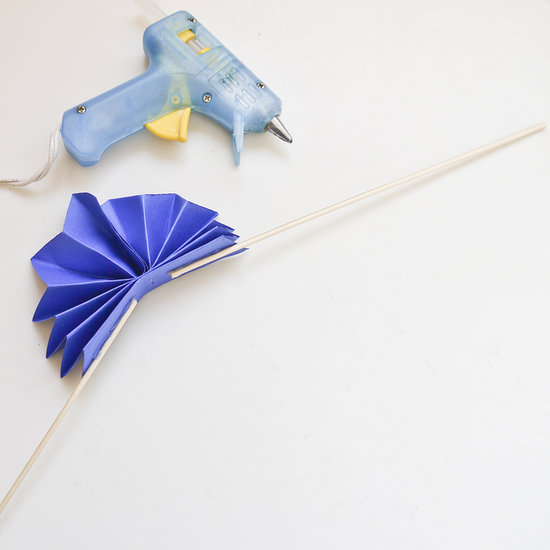 Now it's time to get creative! Tie a length of ribbon around the skewers, cut out rounds of patterned paper, and glue to the front of rounds, or experiment with making the decorations in different sizes. We had fun creating small rounds to top fresh muffins for our patriotic party and placing our finished fans in layered scented rice, which also keeps bugs away from the celebration, for a festive centerpiece.