DIY Plastic-Spoon Candle Holder
Upcycle It! Plastic-Spoon Dollar-Store Candle Holder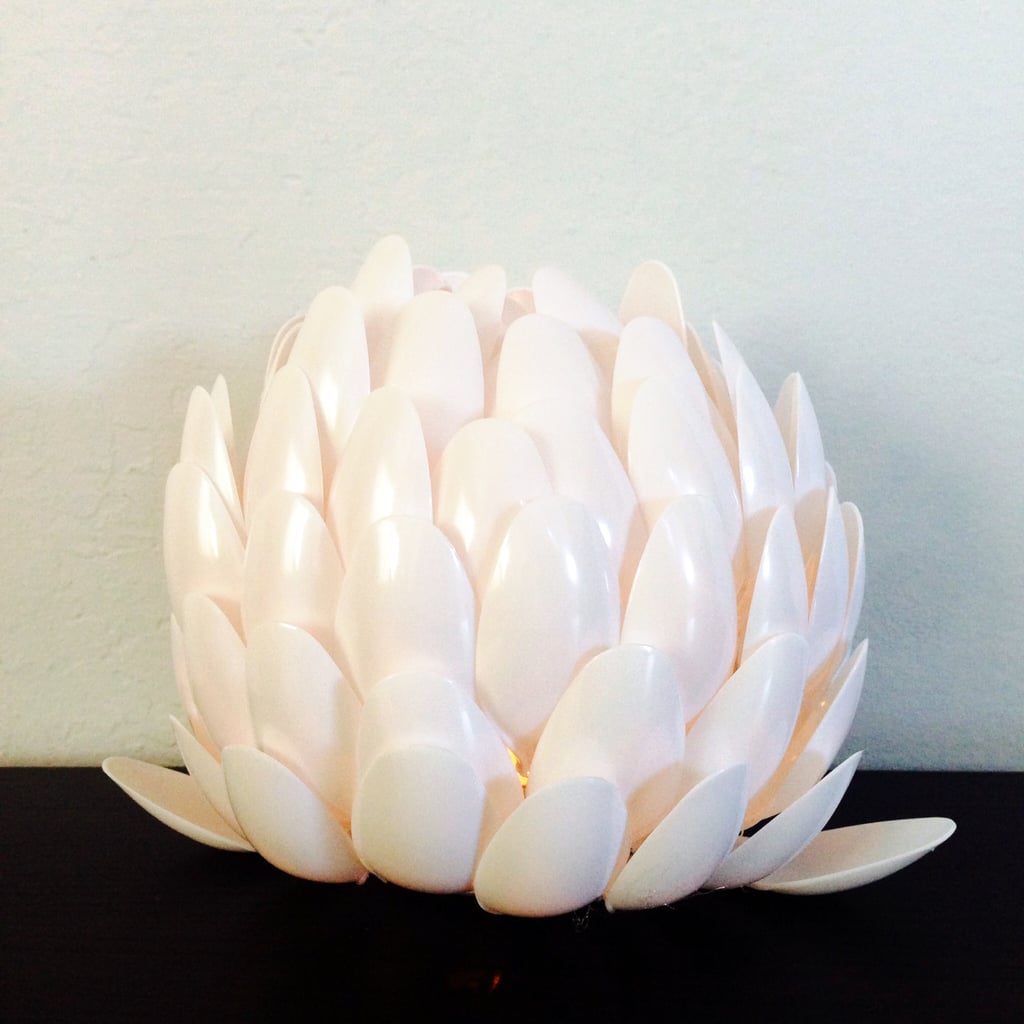 If you're looking for a fun way to spruce up your wedding decor or a corner of your space, DIY this candle holder that also doubles as a pretty vase. We came across this idea on Pinterest and had to give it a try. And it's a great way to give new life to plastic spoons that didn't get used at your last party. Or head to the dollar store and pick up a glass vase and a megapack of white plastic spoons to make this beautiful container.
What You'll Need:
Small glass jar or votive
Plastic spoons
Scissors
Hot glue gun
Directions:
To create the modern-looking container, cut away the base of the spoon, leaving just the rounded end. Depending on the size of the container, you'll need around 50 spoons to create the finished project. So trim while catching up on The Bachelorette, or invite your friends over for a candle-holder-making party.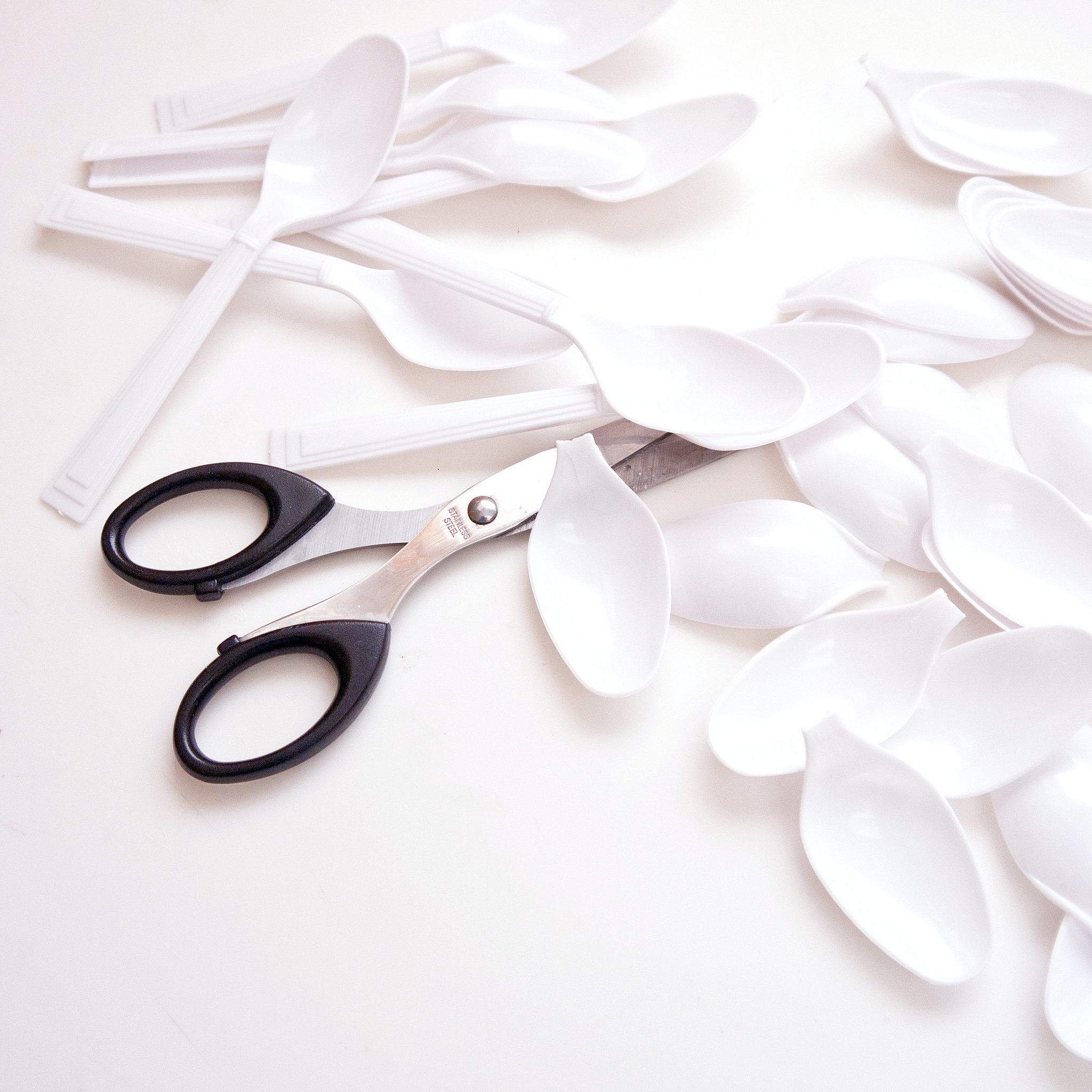 Now start attaching the spoons to the container, working along the upper inner edge first. This creates the top of the candle holder, so make sure it's not too tight, otherwise a tea candle won't be able to pop in. Place a dab of hot glue at the base of the spoon, nestle it around the top rim, and then follow it with a line around the first round of spoons on the outside of the glass.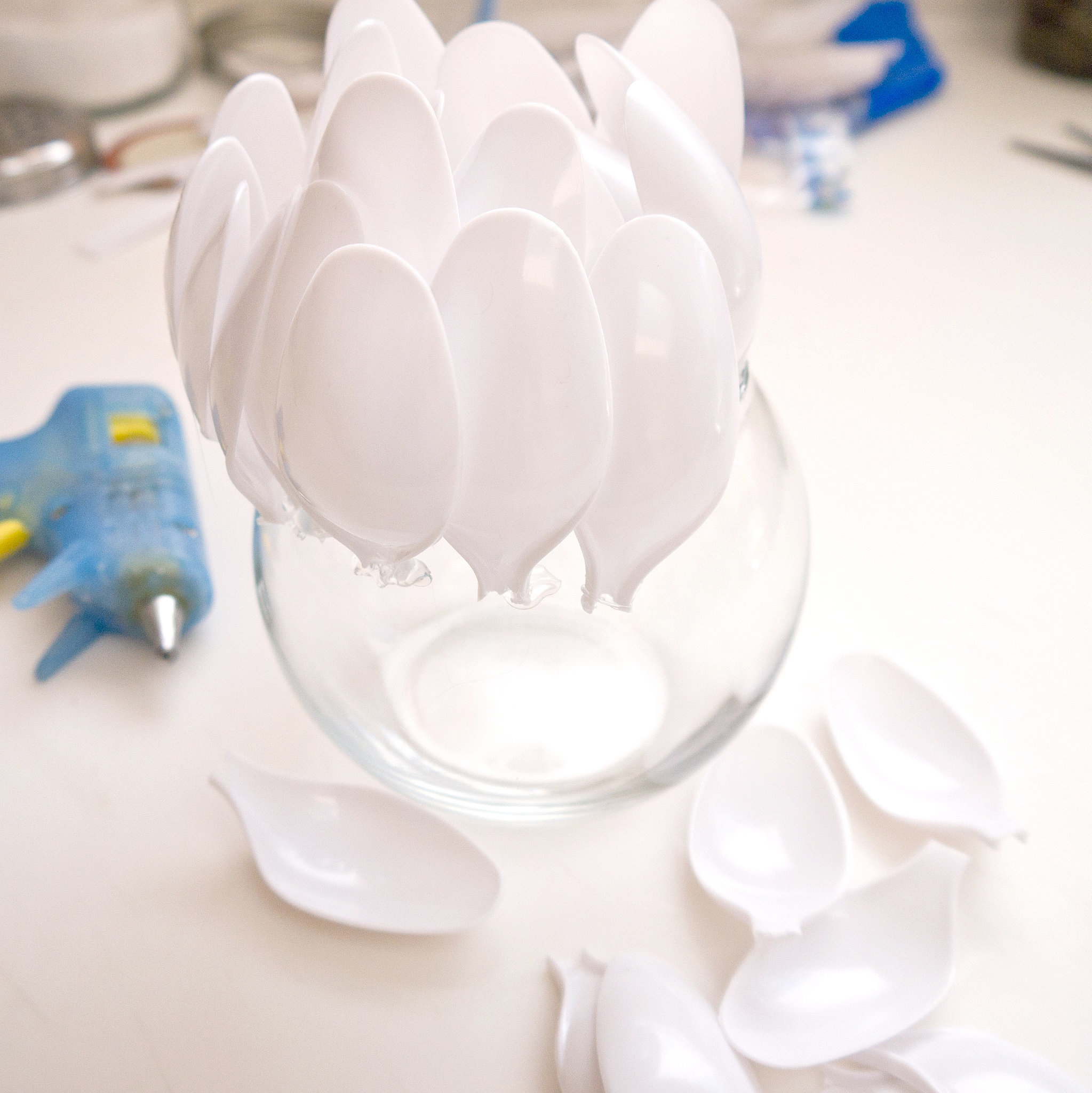 Continue working around the glass, gluing the spoons until you reach the bottom of the container. Take your time, and step back to make sure the spoons are lined up nicely. You want them to resemble petals or leaves, like a blooming flower or artichoke. Finish with a final round of spoons at the base of the glass container.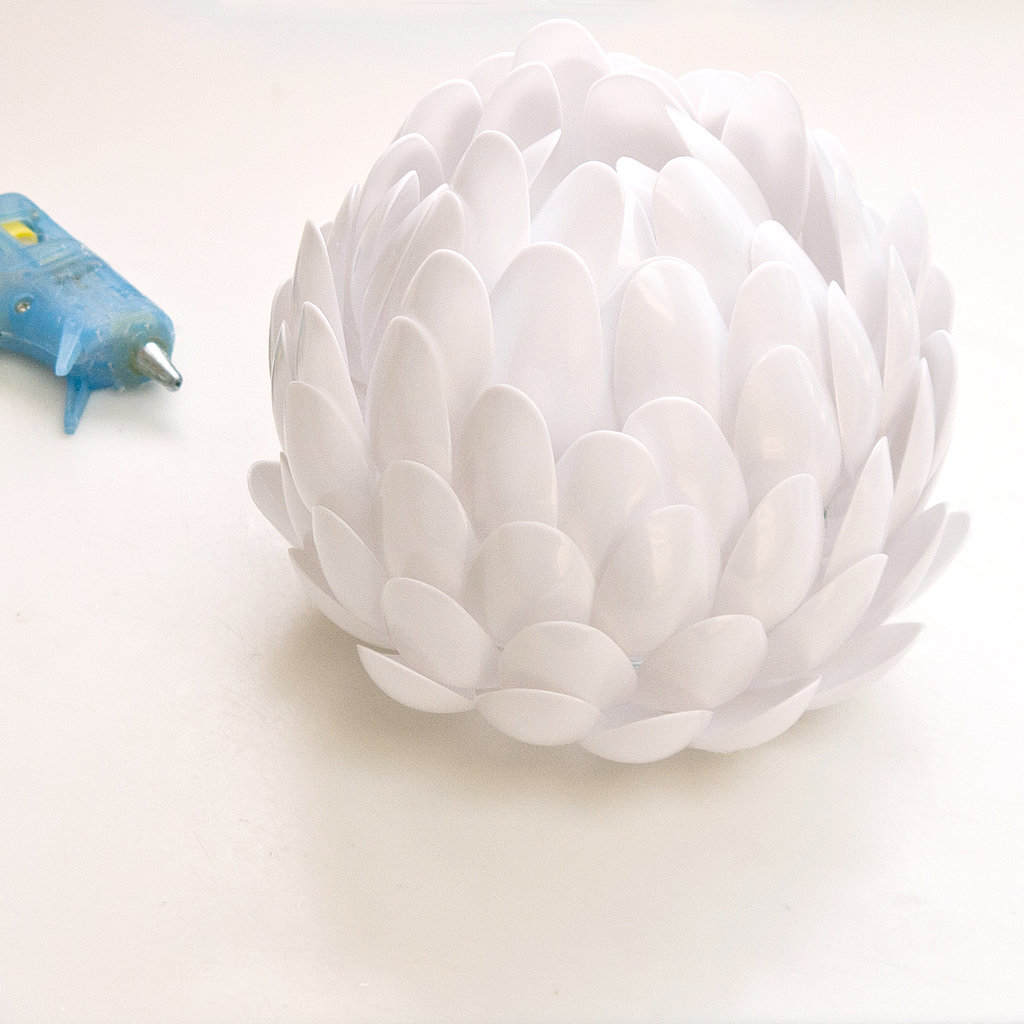 Gently remove any hot-glue strings, add a tea light, and find the perfect spot to display the finished candle holder. Or fill it with flowers, and enjoy the prettiness.