DIY Scented Coffee-Filter Sachets
Smell Amazing With Scented Coffee-Filter Sachets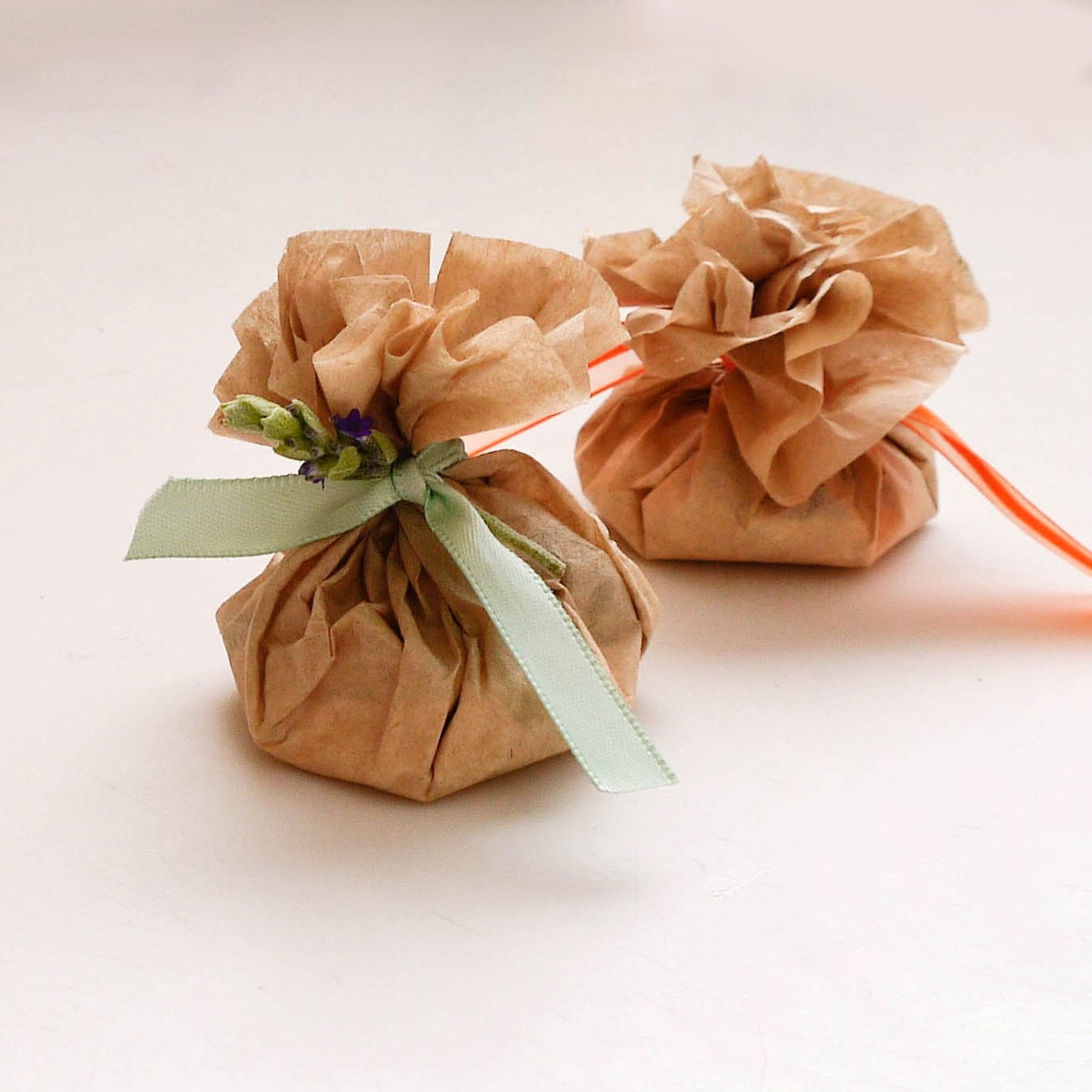 You'll love how your clothes, linens, and coats smell with the help of these coffee-filter scented sachets. Super absorbent baking soda sucks out bad scents and refreshes the air. And adding your favorite smells takes these little bundles of goodness to the next level. Here's how to make one:
Place a coffee filter on your work space, fill with one to two tablespoons of baking soda, and top with lovely smelling ingredients. Use last bits of ground or whole seasonings, such as cloves, cinnamon, allspice, or ginger. You can also add fresh herbs, such as lavender, mint, rosemary, or sage.
Pull the edges of the coffee filter together, and twist. Secure with a length of ribbon, and your sachet is ready to tuck in a drawer, cabinet, or closet. And one of these cuties would also make a fantastic homemade gift. Enjoy the lovely scent that lasts for months and months.
Image Source: POPSUGAR Photography / Sarah Lipoff