DIY Spray-Painted Magnetic Letters
A Chic Way to Display Your Notes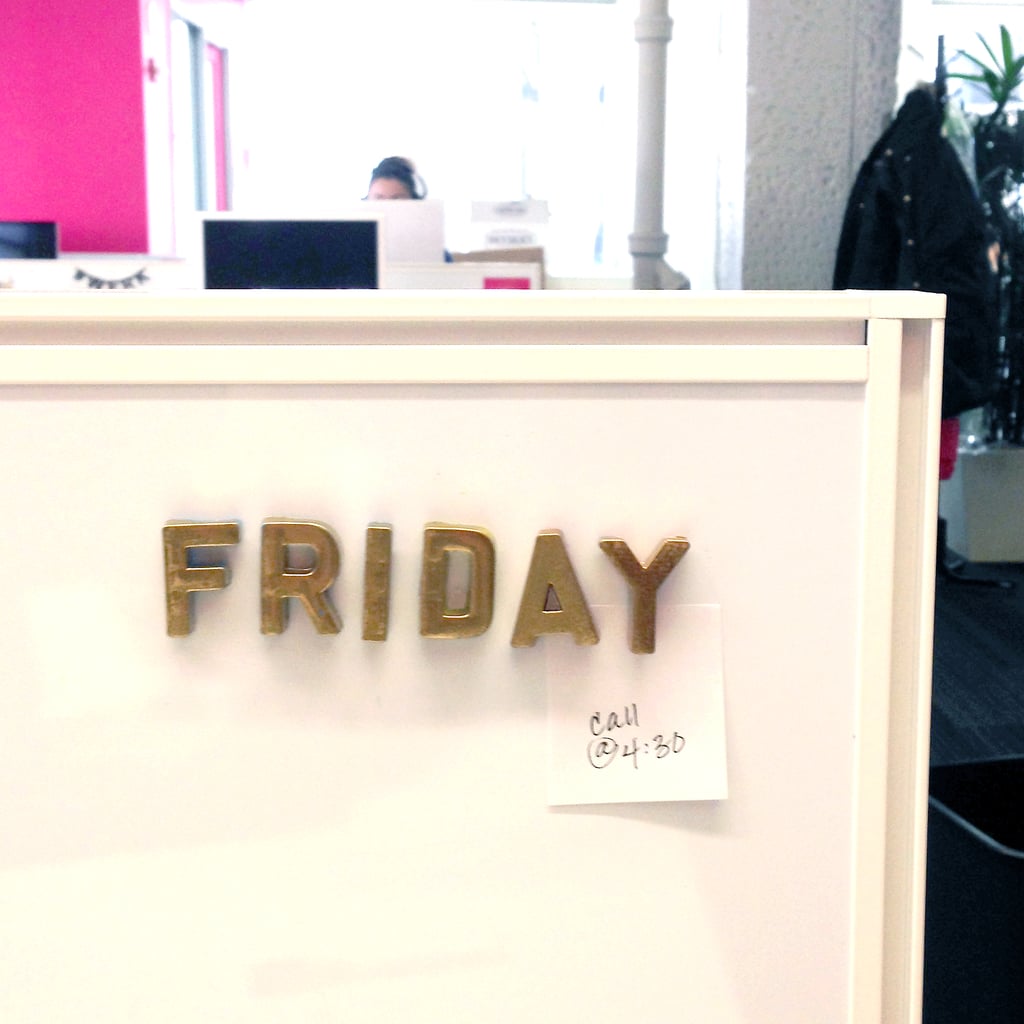 Head to the dollar store and peruse the kids' aisle for magnetic letters that transform into seriously chic note holders. These sparkling letters are so easy to make, and the finished set would also make a cute gift for a co-worker.
What You'll Need:
Pack of magnetic letters
Gold spray paint
Newspaper or cardboard
Directions:
You can find magnetic letters at most dollar stores, which makes this DIY wonderfully cheap. Remove the letters from the container and position on a layer of newspaper or piece of cardboard in a well-ventilated space. Give the letters a quick spritz of gold spray paint, and touch up as needed.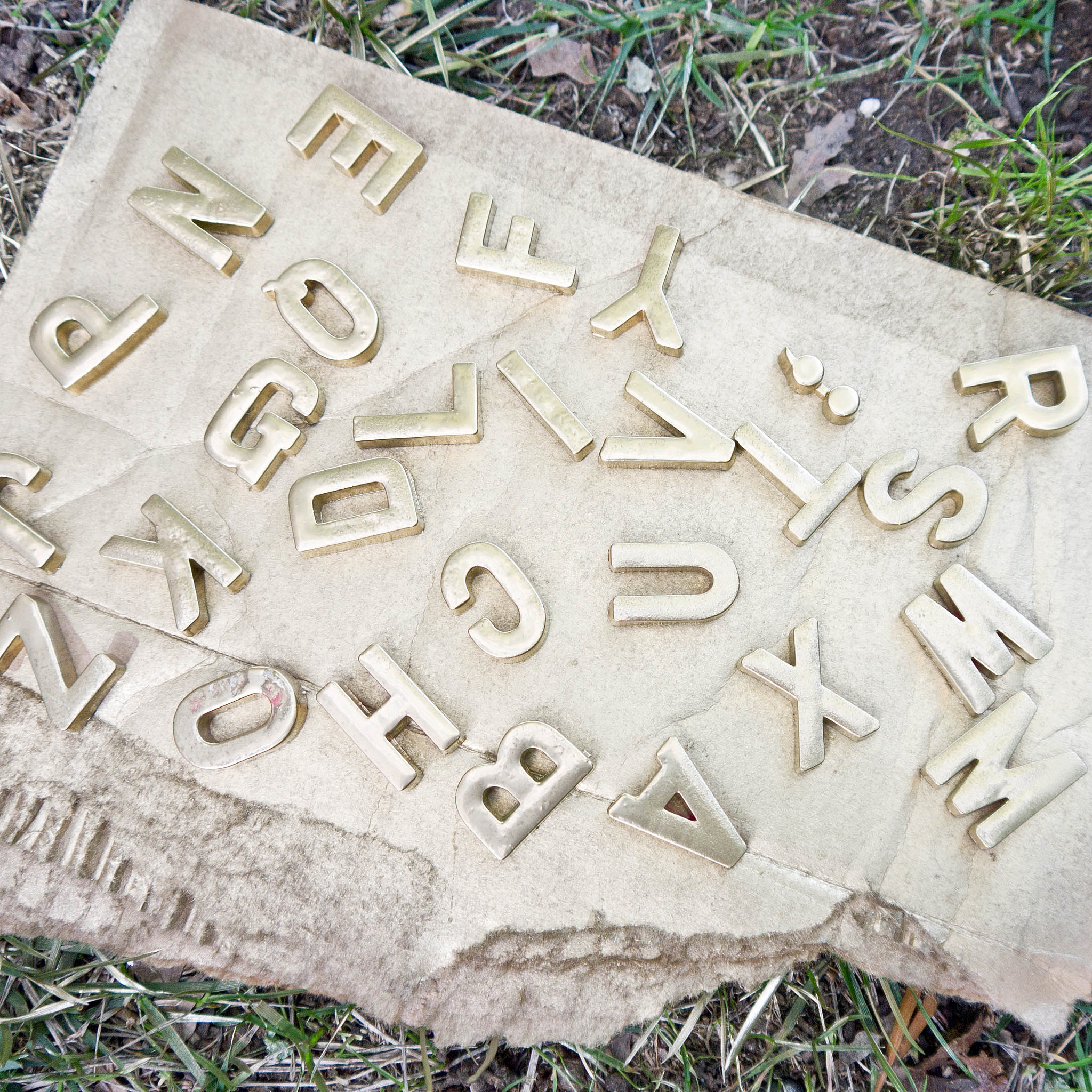 Once dry, use for writing silly messages and reminders or simply for prominently displaying your notes. So cute!