Source: POPSUGAR Photography / Sarah Lipoff
There's no need to ditch your old or broken jewelry. We partnered with GSN's Steampunk'd for a DIY that turns them into a statement piece.
It's a bummer when one of your favorite baubles breaks, but that doesn't mean it's time to toss it in the trash. Rings that aren't adorning your fingers or pins with busted backs can get a makeover into a steampunk piece that gives whatever you're wearing a cool edge. The style is a combination of Victorian vintage and industrial elements, so that sparkling broach or forgotten locket pairs with gear charms that you can find at your local craft store. And all you need is super glue to make it happen.
What You'll Need:
Super glue
Gold chain
Gear charms
Old jewelry, like rings, beads, pins, or watches
Vintage keys and a small key ring
Paper bag
Tweezers
Directions:
Take a closer look at the jewelry collected for creating the necklace. Remove any pin backs or take apart watches to access the fronts or gears to use in the piece. A combination of metals and sparkling elements creates a cohesive look.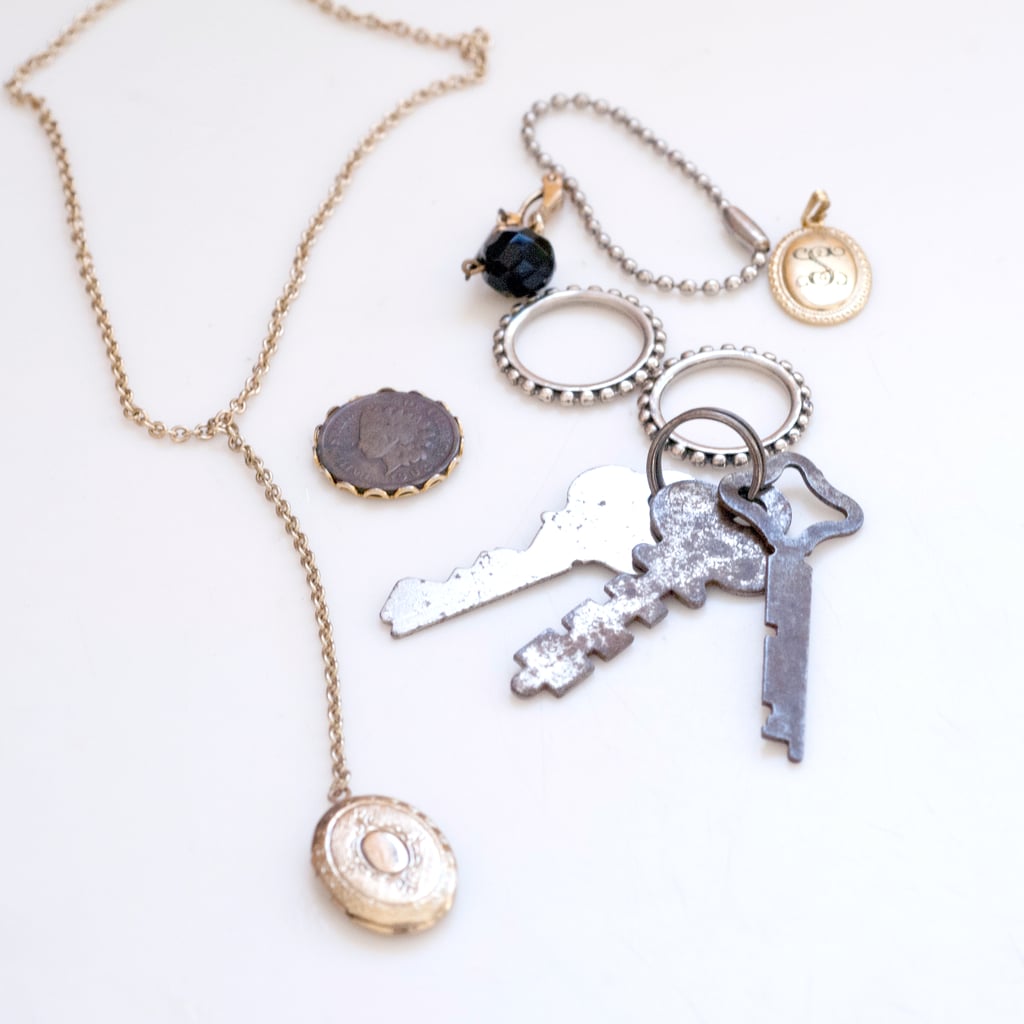 Now think about layering the items on the gear charms. You can create a few for attaching to your necklace or several.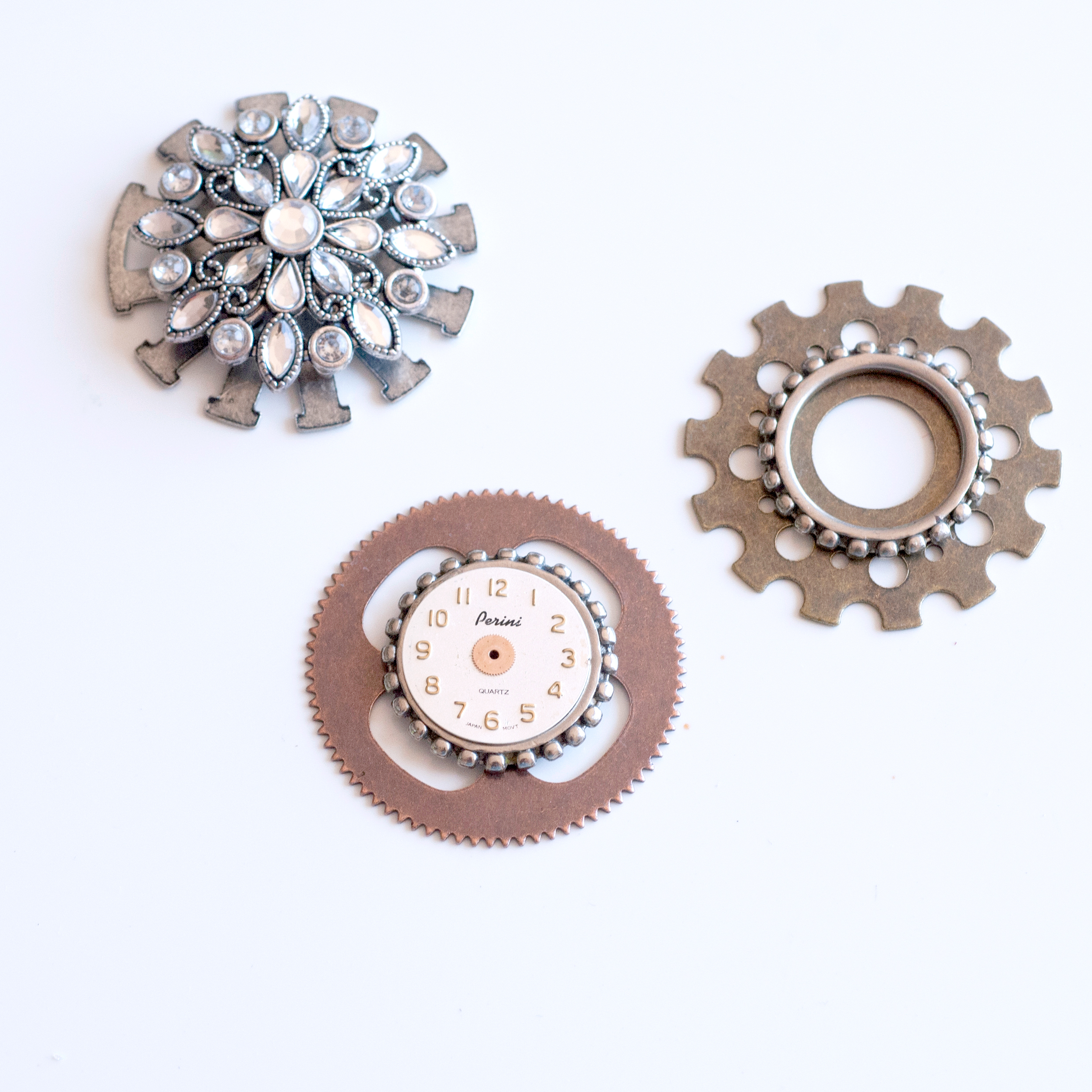 Place a paper bag over your work area and super glue the jewelry items together using tweezers as needed. Let dry completely before the next step.
Now think about how you want the steampunk necklace to be arranged, and then flip and attach to the chain with a few drops of super glue. Let dry for at least 30 minutes before wearing. If you have vintage keys to use for the necklace, attach using a small key ring.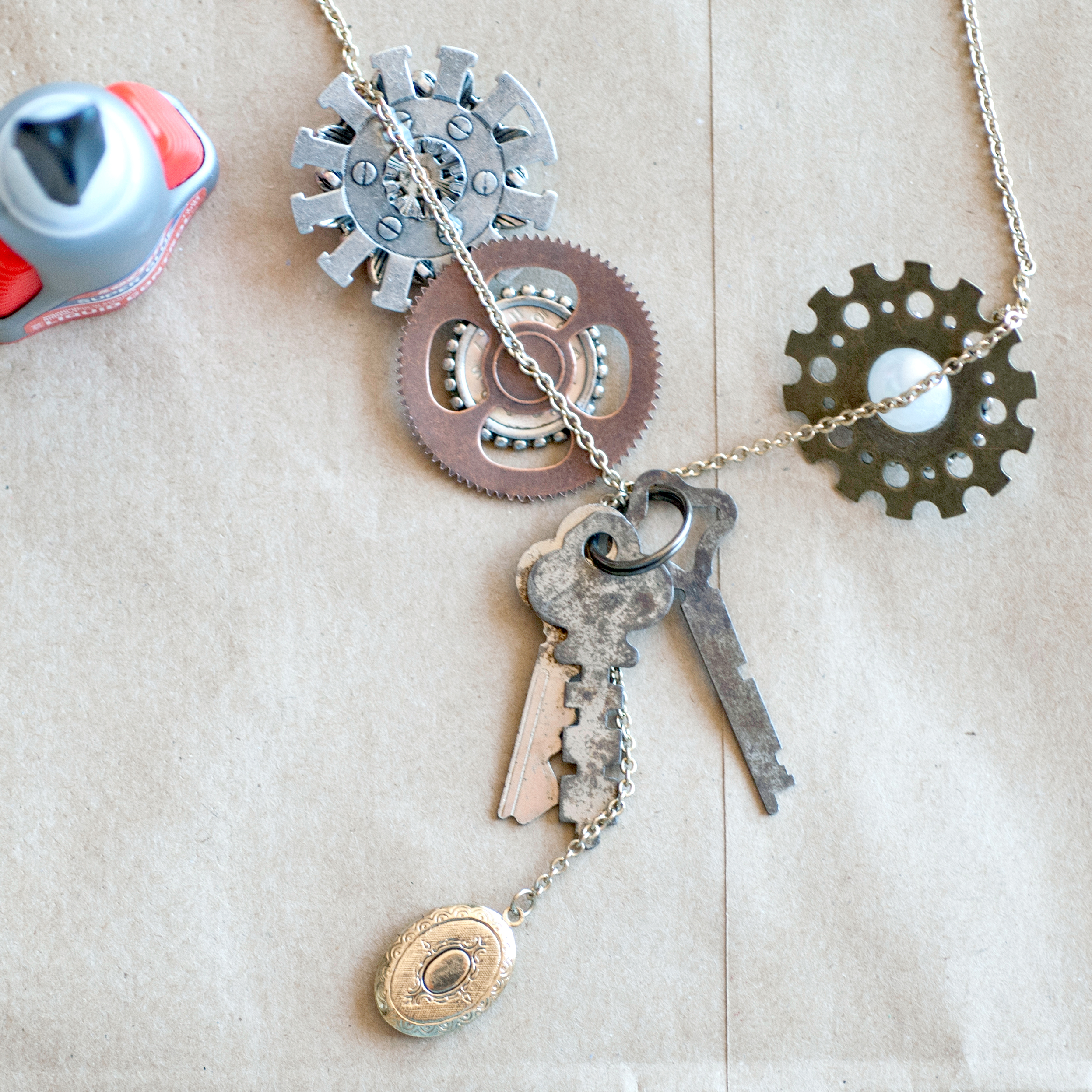 Take a final look at the necklace and make any adjustments or super glue touch-ups. Your steampunked necklace is ready to wear.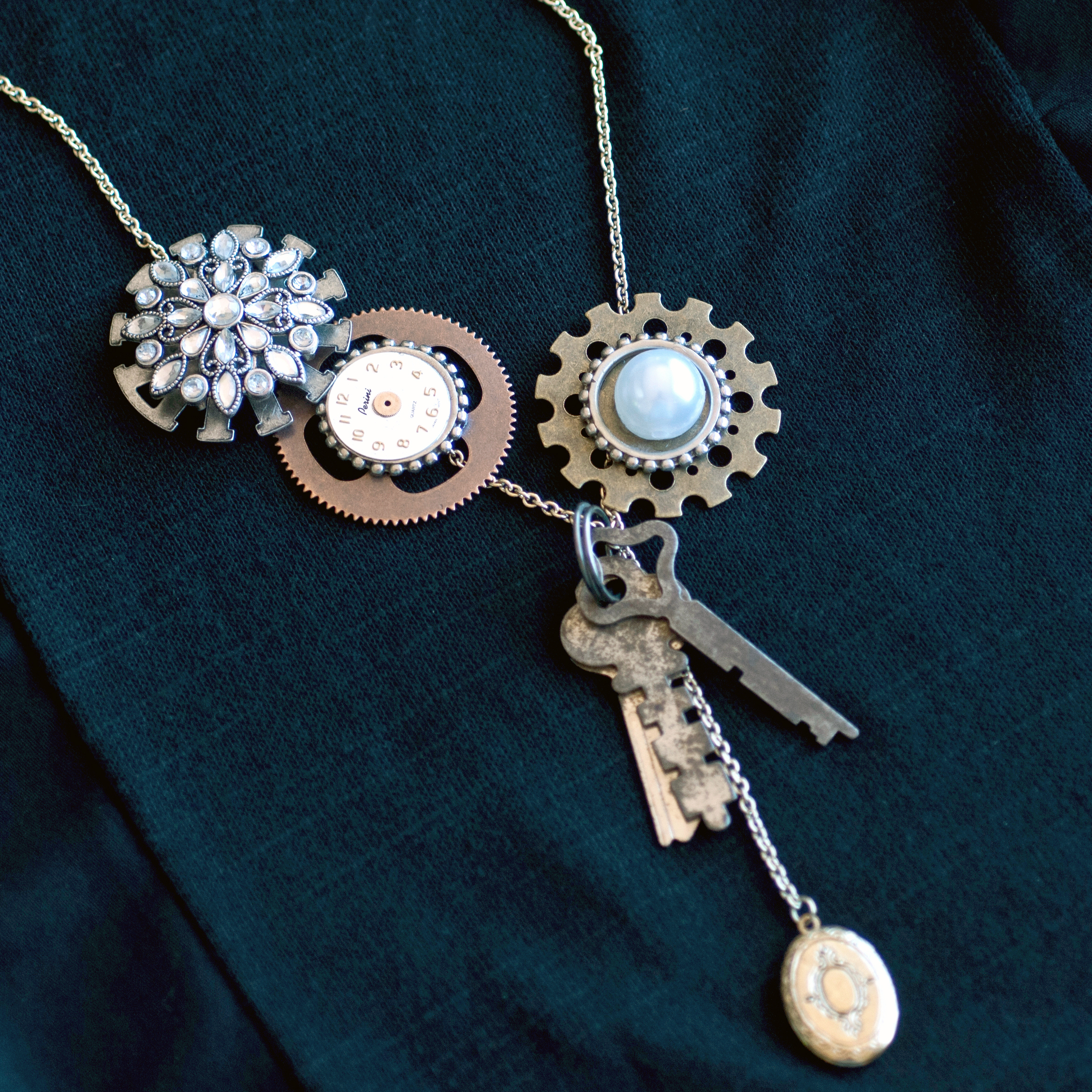 Image Source: POPSUGAR Photography / Sarah Lipoff