Source: Hilton Garden Inn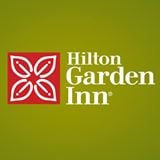 Take some time out of your schedule to daydream about traveling. We partnered with Hilton Garden Inn to share where our editors are dying to go next.
Wanting to travel the world and explore new places is something we at POPSUGAR can relate to. We spend hours pinning images of sandy beaches and snow-capped mountains and researching restaurants and museums in hopes of turning our dream vacations into realities. To help inspire your own travel bucket list, our editors are sharing the adventurous trips they're dreaming up. Keep reading to find out where they'll be off to next, both internationally and domestically.