Halloween Hand Soaps
Bug-Tastic Halloween Soaps For Spooky-Clean Fun
Make washing your hands a hair-raising experience with soaps that contain spooky things perfect for stocking in bathrooms this Halloween. And these cute soaps also make fun gifts for your creepy friends. You can use ends of glycerin soaps or pick up a few fresh ones at your local grocery store for just around $1 each.
What You'll Need:
4-ounce bar of clear glycerin soap
Small saucepan
Small metal bowl
Ladle
Wooden skewer
Plastic bugs, skeletons, or body parts
Silicon mold or muffin tin
Directions:
Fill the small saucepan with around one cup of water and position the small metal bowl over the top, creating a homemade double boiler. Set the heat to medium and add the soap to the bowl. One bar of glycerin soap makes four minisoaps, so use as many as you want for creating a few soaps — or tons.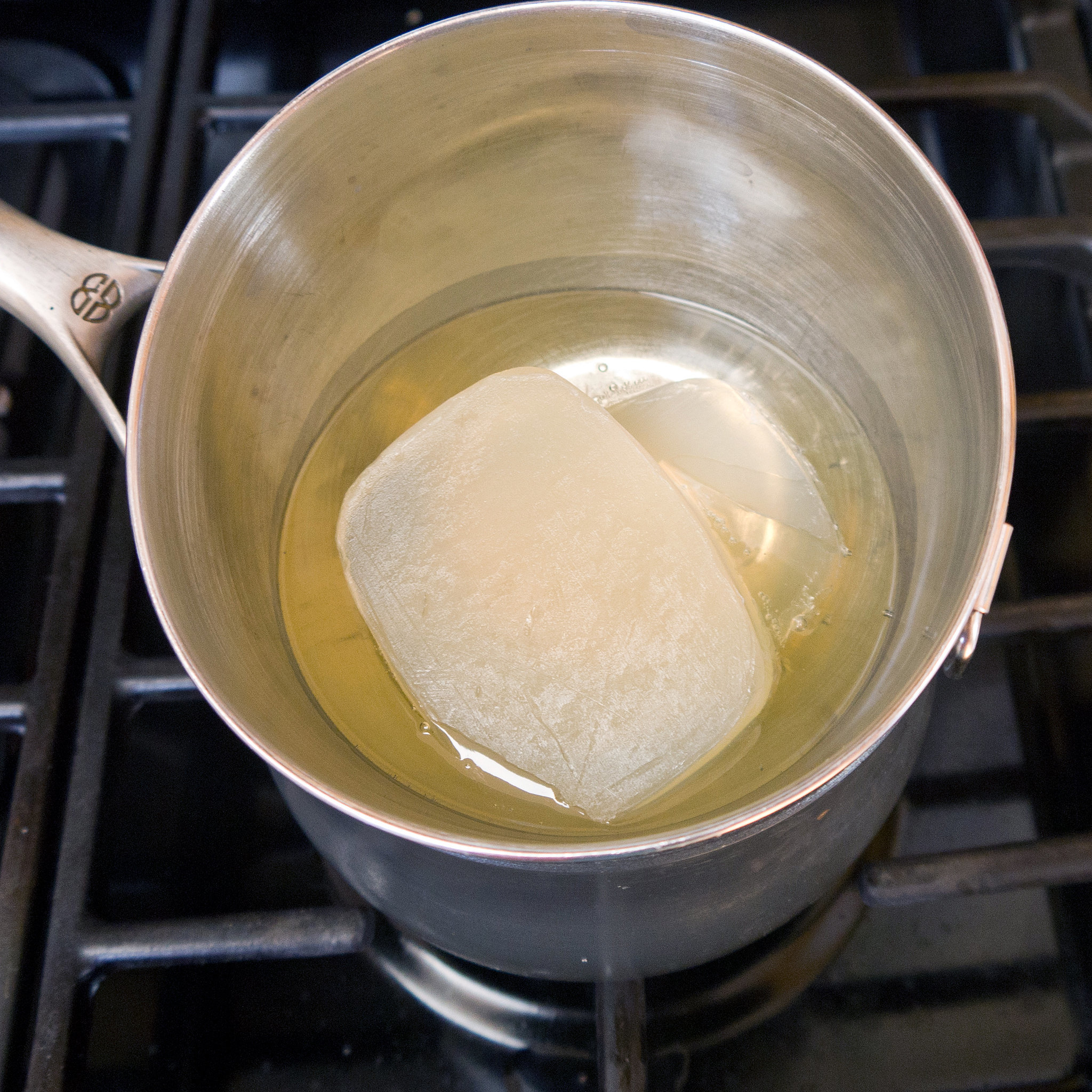 Place small plastic items in a silicone mold, or even a muffin tin, that you want to be floating in the Halloween hand soaps. If using a muffin tin, give it a light greasing to help the soaps release easier once finished. You can even trim items as needed so they fit. Once the soap has melted, remove from heat, and use a ladle to cover soaps. If any spooky bugs get out of place, use a wooden skewer to reposition and hold down.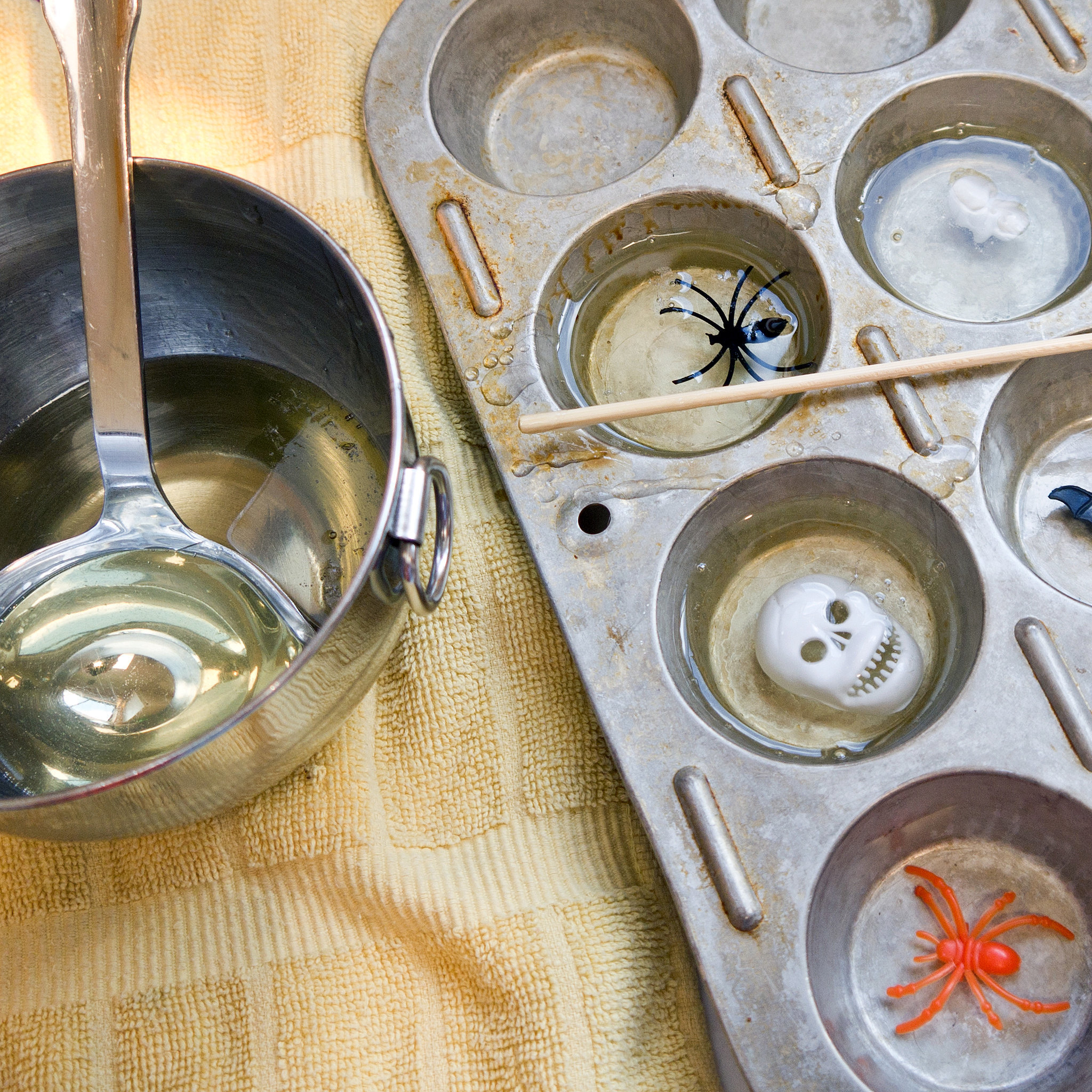 Let the soaps harden overnight, then pop out of the molds. If using a muffin tin, running the end of a knife around the sides will help them release. Enjoy the fun soaps around your home or give as a cool Halloween gift.