Homemade Bathroom Cleaner
This DIY Grout Cleaner Will Leave Your Tub, Sink, or Bathroom Tile Squeaky Clean (and Chemical-Free!)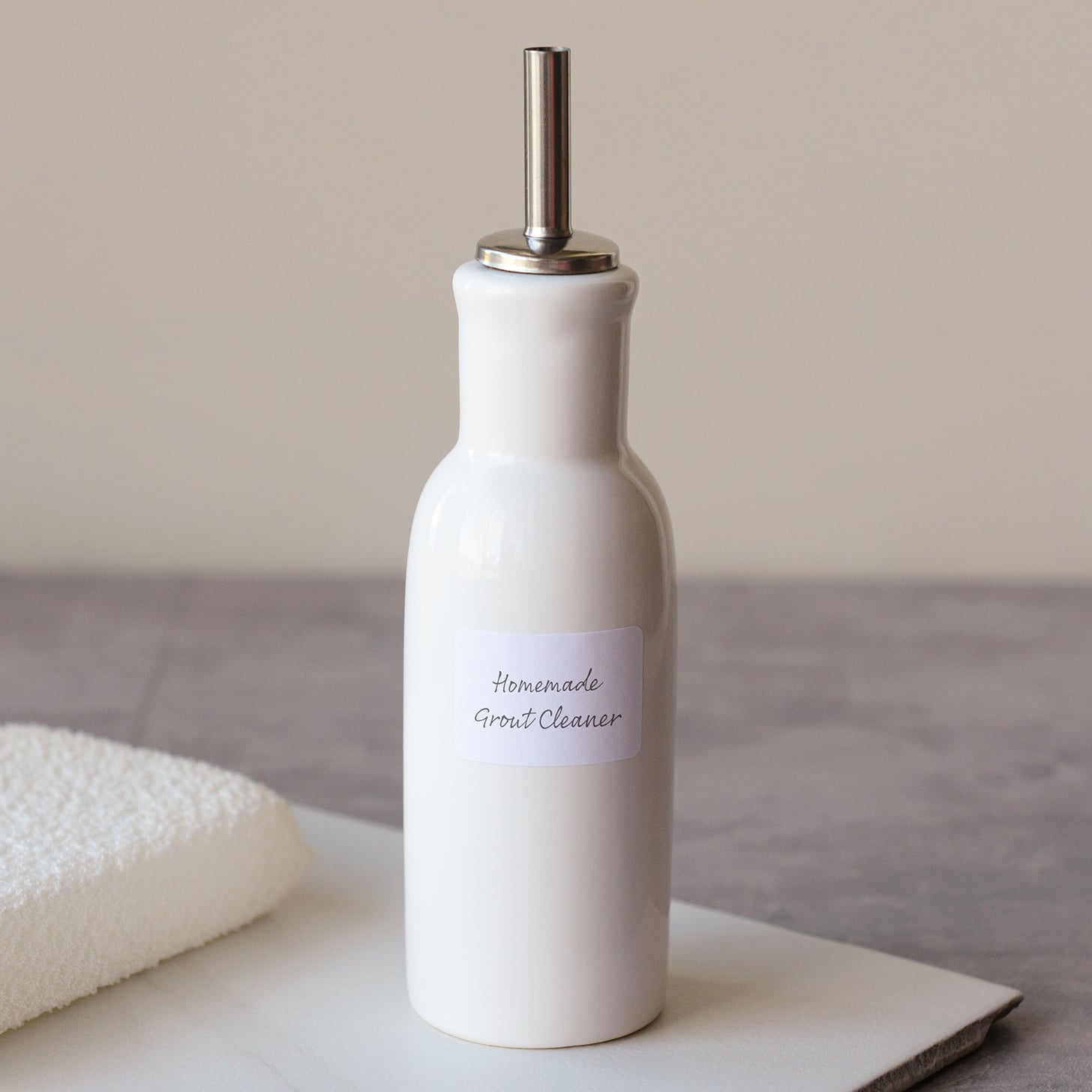 Cleaning the bathroom can turn into a toxic ordeal — and we're not talking about the dirty mess. Most of the cleaners available contain bleach and other harsh chemicals, turning the bathroom into a hazardous environment for simply breathing while cleaning. For only a few dollars, you can mix together a natural rock-star cleaning solution that will whiten your grout and clean your tub, sink, and bathroom tile without needing a mask and goggles while scrubbing.
What you'll need:
1/2 cup baking soda
1/4 cup hydrogen peroxide
1 teaspoon liquid dish soap
Directions:
Simply mix together the baking soda, hydrogen peroxide, and dish soap in a small squeeze-top container. Hydrogen peroxide is a natural whitener and cleaner, while baking soda helps scrub away stains and hard water buildup.
Squeeze the mixture on grout or tile that is in need of a good cleaning and leave it on the area for five minutes. Or squeeze onto a soft sponge and use it for cleaning your tub or bathroom shower tiles.
Scrub then wipe away the cleaning mixture, rinsing with water. For deeper cleaning, allow the rock-star natural bathroom cleaner to sit for several minutes, or use a second application.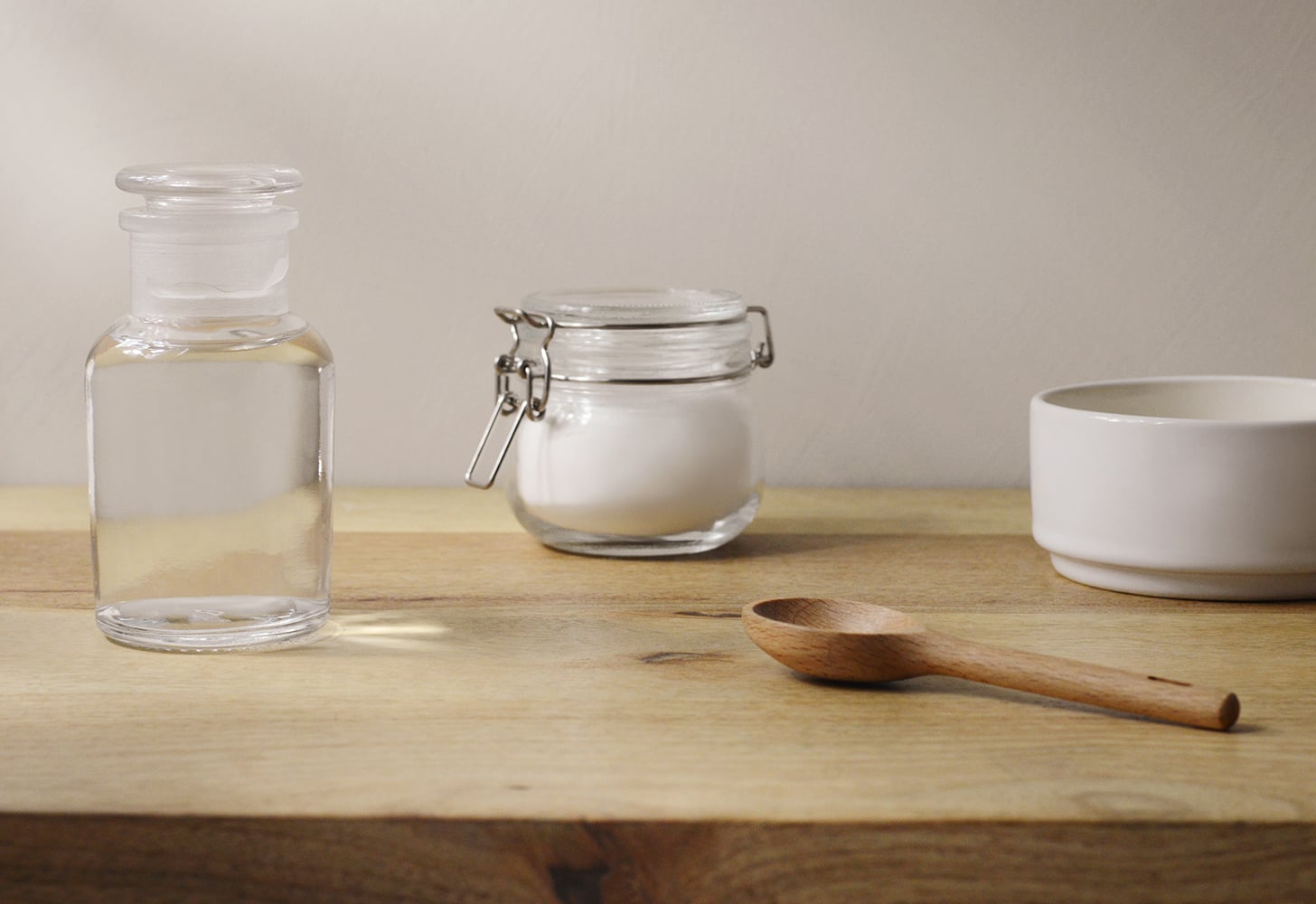 — Additional reporting by Haley Lyndes
Image Source: POPSUGAR Photography / Elizabeth Reyes