Homemade Liquid Laundry Detergent
Clean Machine: Homemade Natural Liquid Laundry Detergent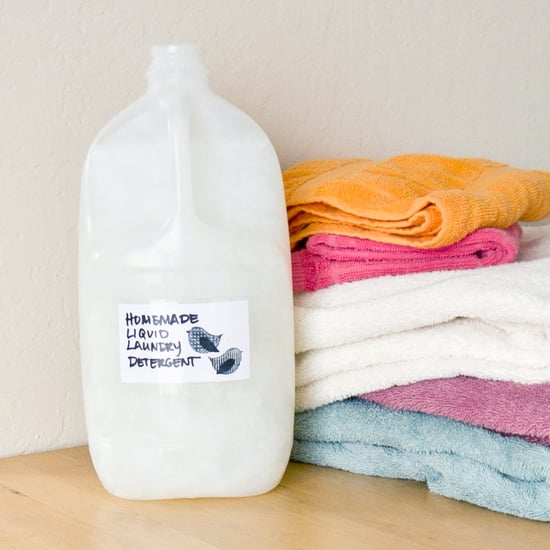 A big pile of laundry waiting to hit the washing machine doesn't just inspire dread; doing all those loads starts to add up on the pocketbook, as well. With some premium liquid laundry detergents topping out around $10 for 12 ounces, tossing down the cash to keep those jugs full gets expensive. For the same cost of one container of store-purchased detergent, you can pick up the all-natural ingredients needed to make gallons and gallons of laundry detergent that costs pennies per load. And you can personalize this eco cleaning concoction with essential oils, leaving your clothes fresh and wonderfully clean.
What You'll Need:
Empty gallon jug
1/2 cup Arm & Hammer Super Washing Soda
1/4 cup Borax
1 cup boiling water
1 tablespoon castile soap
1/4 cup distilled white vinegar
Hot water
Essential oils (optional)
Large mixing bowl
Whisk
Spouted measuring cup or funnel
Directions:
Measure and add the washing soda and Borax (both available in the laundry aisle at your local grocery store) in a large mixing bowl or container. Give the dry ingredients a whisk to break up any clumps.
Cover the Borax and washing soda with the boiling water, and whisk until the dry ingredients have dissolved.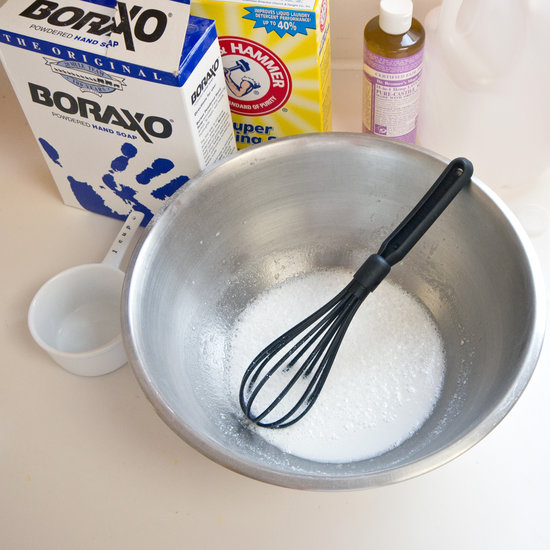 Slowly add the pure castile soap. Castile soap can be found at your local health food store, and it comes in scented varieties, too. I used lavender for my liquid laundry detergent, which gave it a very slight floral scent. Then add the vinegar and gently mix.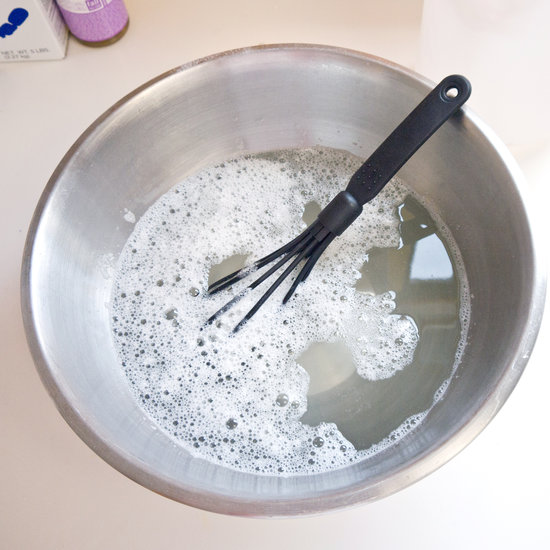 Add hot water while gently whisking until you have enough detergent to fill the gallon container. You can also add 10 to 20 drops of your favorite essential oil to personalize the scent. Using the funnel, carefully fill the container with the liquid laundry detergent.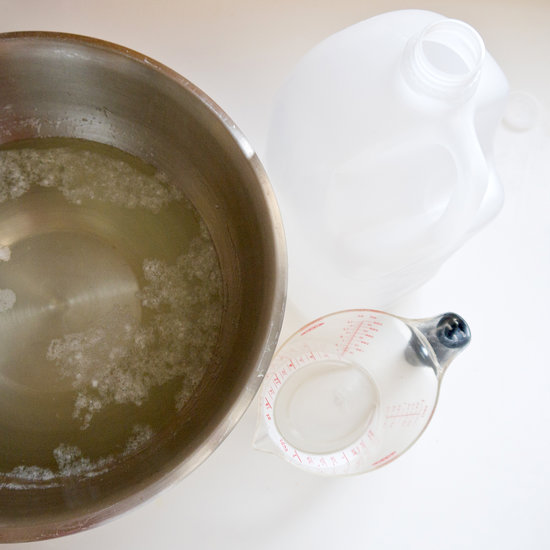 Now you're ready to do some laundry! Around 1/3 cup cleans a big load of clothes.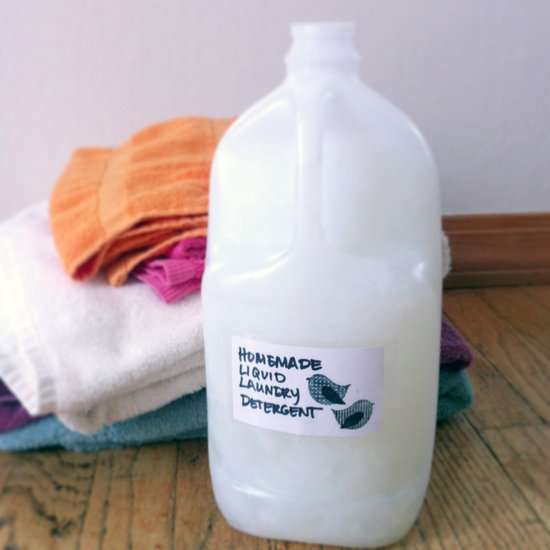 Looking for other DIY inspiration? Here's a roundup of homemade cleaning supplies!
Image Source: POPSUGAR Photography / Sarah Lipoff