How to Clean Blinds
No Dust Here! How to Effortlessly Clean Blinds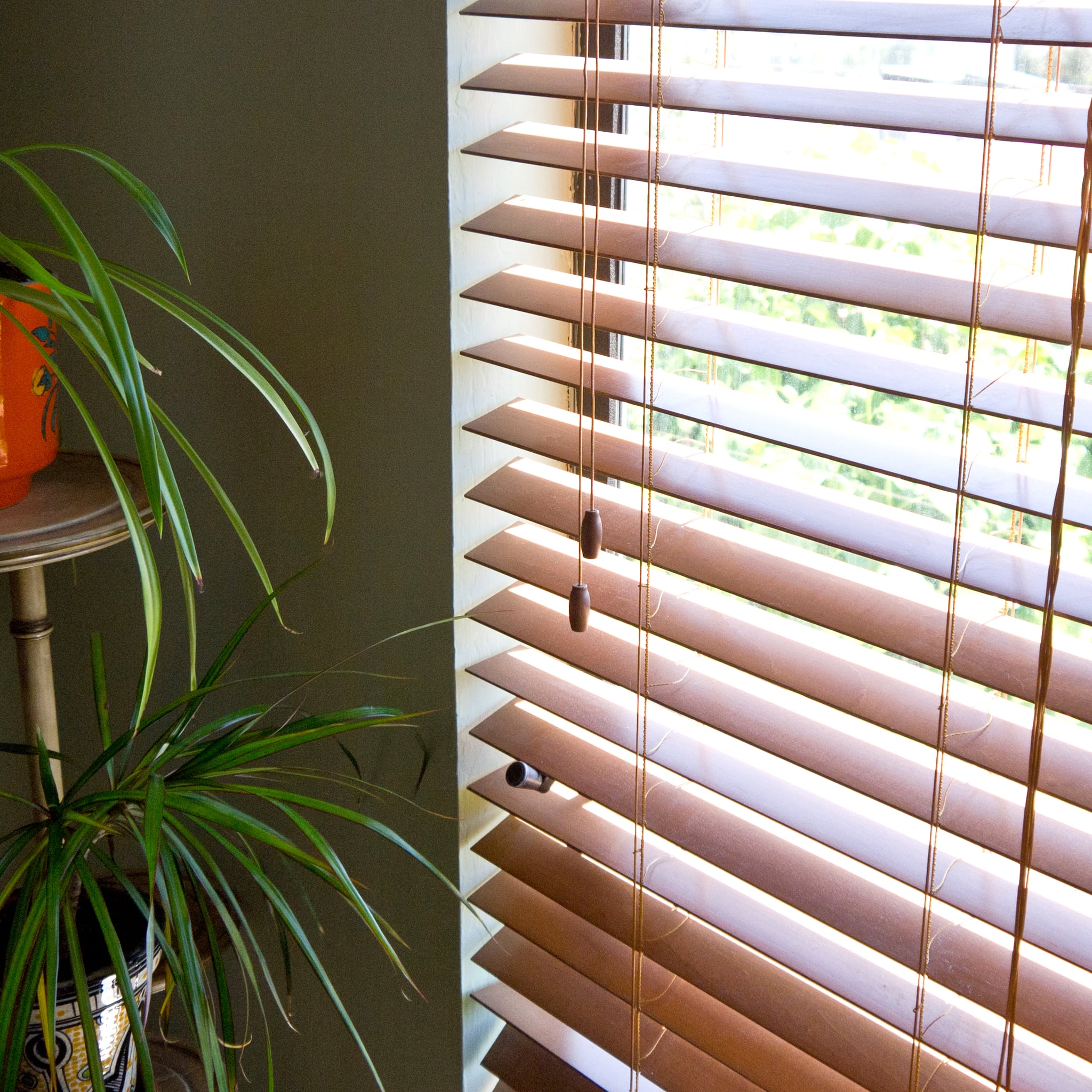 Along with keeping out the sun and offering privacy, blinds are a big collector of dust. It's smart to add wiping your blinds to your monthly to-do, which keeps them free of debris. Not sure how to tackle this task? It's actually so easy. Here's what to do.
Quick Dusting
Open the blinds so you can easily reach between the slats. Dust the area with your favorite duster or a microfiber cloth. You can also use the hose attachment on your vacuum cleaner to suck up any cobwebs or dirt that has made the space its home since your last cleaning.
Get Clean
Mix together a solution of equal parts water and vinegar in a spray bottle to use as an eco-friendly blinds cleaner. For really dirty blinds, you can also add one-fourth teaspoon of dish soap to help bust through buildup. Give the container a shake to distribute. Turn an old athletic sock inside out, and place it on your hand. Spritz the sock with the cleaner, and then gently wipe the top and bottom of each slat of the blinds. If you don't have an old sock, a microfiber cloth works just fine too.
Final Step
Pull up the blinds, and give the window a quick cleaning using the same solution you used for the blinds. Wipe around the frame of the window, removing any last bits of dust or dirt. Then return the blinds to their original position, and enjoy the clean.
Image Source: POPSUGAR Photography / Sarah Lipoff