How to Clean Your Showerhead
Clean Your Showerhead in Minutes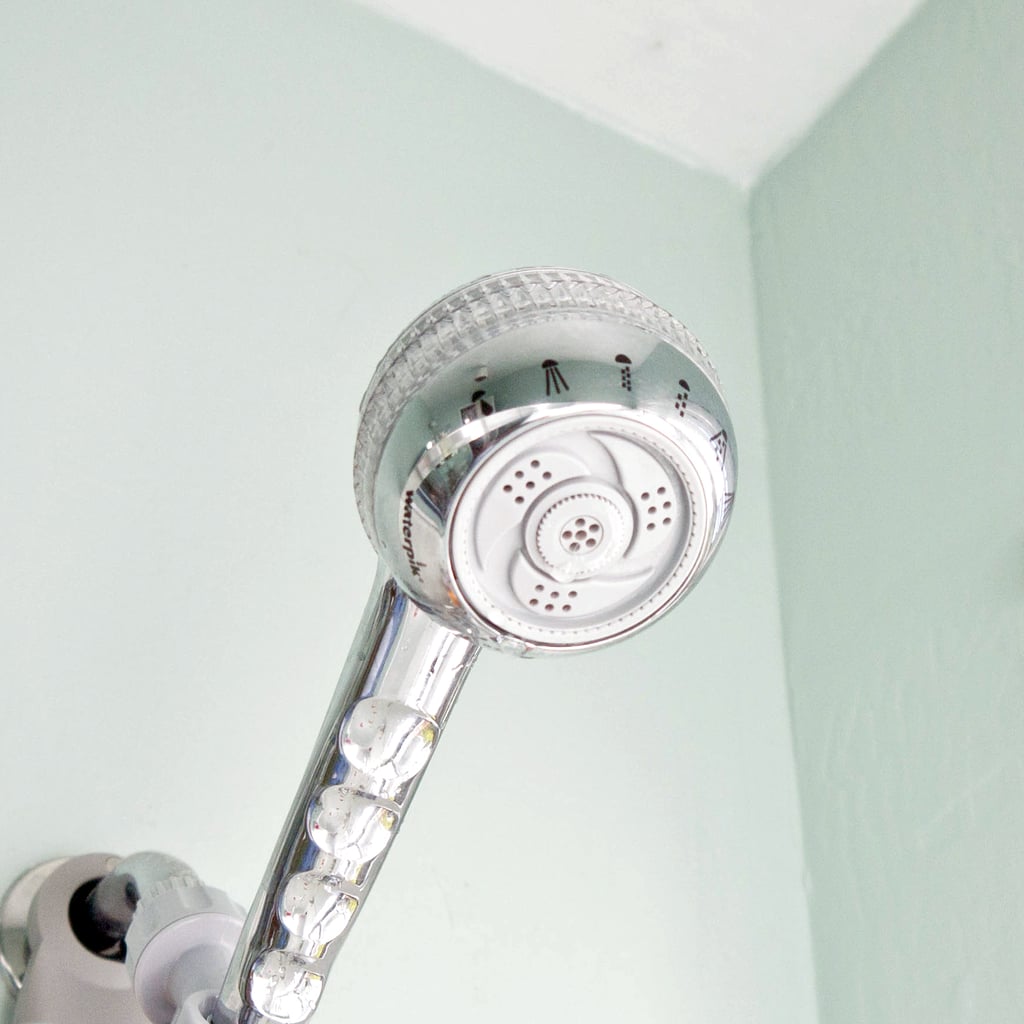 If you have hard water, it can make a mess of your shower doors and your showerhead. Instead of enjoying a rejuvenating wake-me-up spray in the mornings, buildup can reduce the refreshing moment to a sad drip. Here's an all-natural way to fix your showerhead fast.
Start by placing around one-half cup of baking soda in a shallow dish and pressing it into the showerhead. If nothing sticks, turn on the shower for a second so it's just a bit wet and then press the dish against the showerhead again. Now loop a sturdy rubber band around the shower head.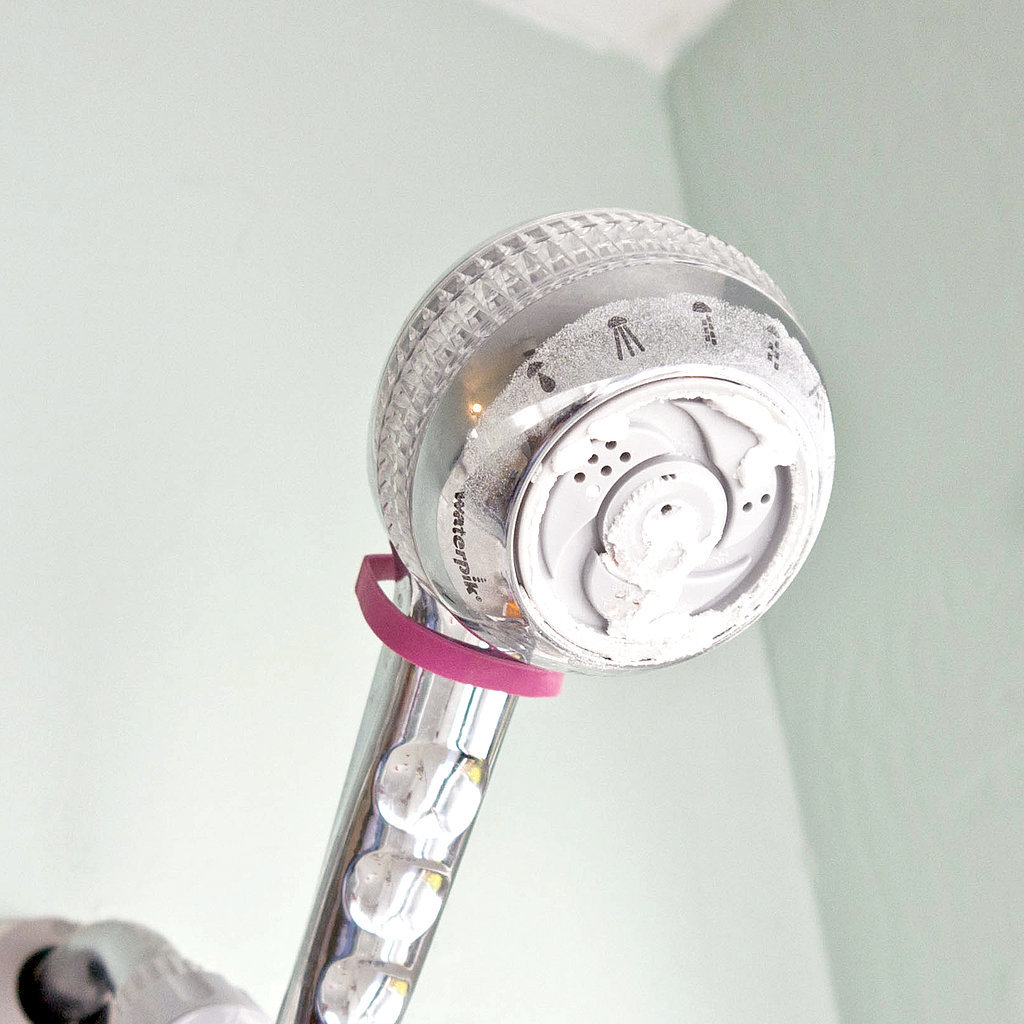 Fill a plastic baggie with one-half cup white vinegar, and carefully place it over the shower head, securing with the rubber band. The vinegar and baking soda will fizz a bit, but that's a good thing! They work together to help bust through the hard water buildup. Leave the bag in place for 20 minutes and then remove.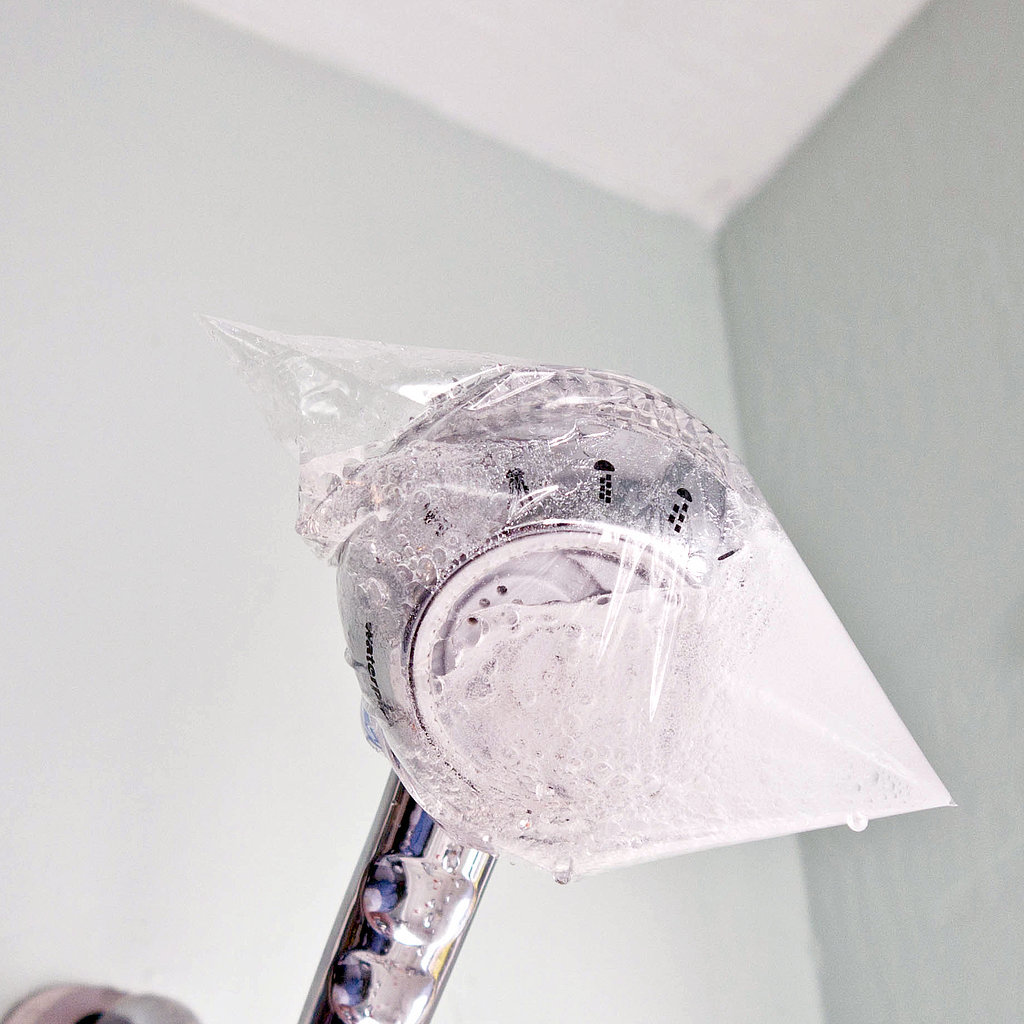 Gently wipe the showerhead clean, and give it a test to see how nice and clean it is. And this eco-friendly cleaner is safe to use over and over again!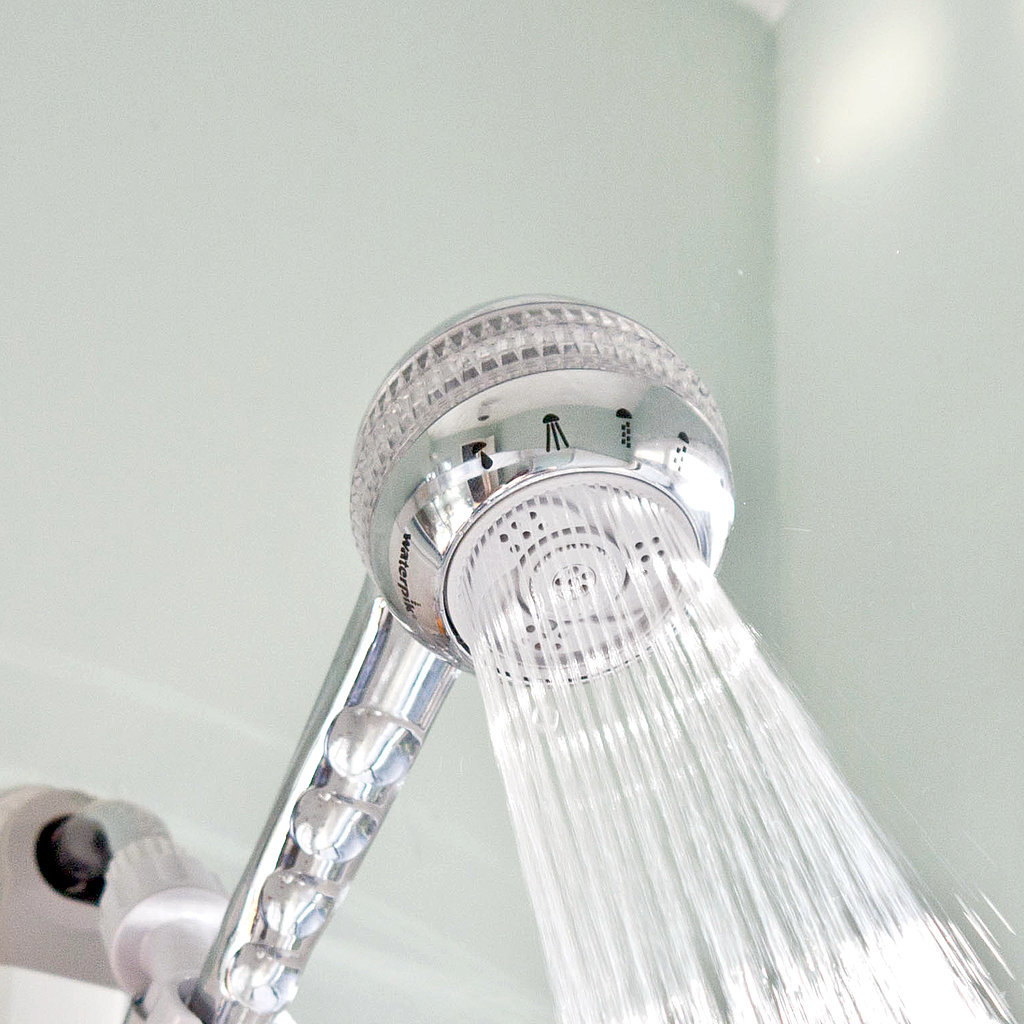 Image Source: POPSUGAR Photography / Sarah Lipoff