How to Feel Like a Child Again
16 Ways to Feel Like a Kid Again
Adulthood isn't always fun, but at least when you have kids, you get to do fun kid stuff: building forts, visiting theme parks, playing Candyland, and hanging out on a swing set without getting weird looks. But what if you don't have kids and still want an excuse to act like one?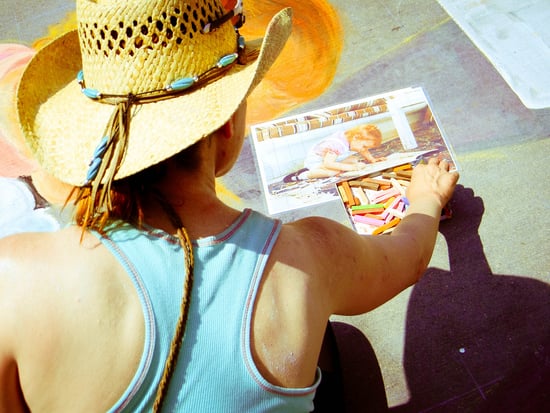 The best part about spending your weekend immersed in a childish activity is adopting a kid's attitude at the same time: don't be self-conscious, don't worry about work, and just have fun. Here are 16 ideas for how you can feel young again without spending too much grown-up money.
Spend a day at a water park.
Or just run through a sprinkler on your next jog.
Grab a ball and glove and play some good old-fashioned catch.
Build a sand castle at the beach.
Invite your friends over for a slumber party. Pajamas required, cocktails optional.
Visit a cool children's museum, even if you don't have kids.
Treat yourself to a kiddie food indulgence, like Pop Tarts or pizza rolls.
Make s'mores on your stove or in the broiler.
Throw a prom-themed party — complete with spiked punch and a portrait setup.
Head out to your front steps with a few beers and some sidewalk chalk and go wild.
Pull out your old mix tapes and listen to songs you haven't heard in years.
Make a mix CD, complete with a handmade cover, for a friend.
Cook a grilled cheese on your ironing board.
Play a dance video game and dance like no one's watching.
Grab a roll of quarters and head to a local arcade for some air hockey.
Lace up your sneakers and find a local adult kickball league.
What are some of your favorite childhood activities?
Source: Flickr user messycupcakes