How to Make Your Apartment Look Bigger
How to Score a Bigger Apartment — Without Moving
If your studio apartment is starting to feel more claustrophobic than cute, listen up. Without the cost of moving, the hassle of remodeling, or an increase in rent, it is possible to score a "bigger" place. Following a few dos and don'ts, you can (almost) instantly create the illusion of a spacious interior without breaking the bank.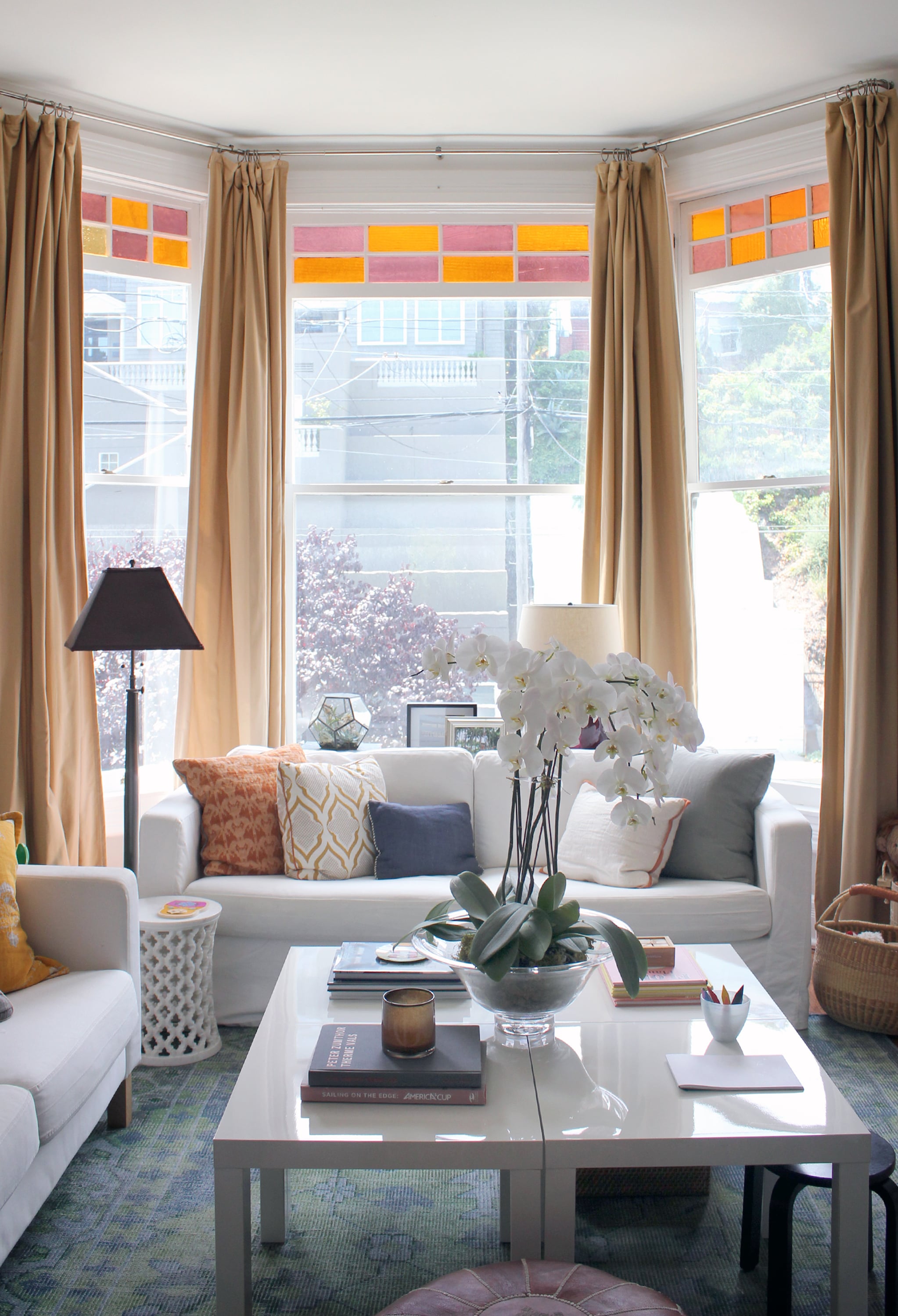 Do declutter: If you've been in your space for some time, it's likely you've accumulated some clutter (no judgment!). To make your apartment feel bigger, give it a clean sweep, and limit your use of accessories. Toss the unnecessary, and follow these tips to organize and maximize your current space.
Don't buy large furniture: Although that oversize couch looks inviting, it will overtake your room, making it feel even smaller. When shopping, buy furniture and rugs to scale. It is also important to invest in pieces that serve more than one purpose, such as an ottoman that doubles as a seat or a desk that can be used as a dining table.
Do invest in a mirror: Adding a mirror is one of the easiest ways to open up an area and reflect light. Consider shopping flea markets and discount stores like HomeGoods for affordable options. For a decorative touch, try mirrored furniture or hanging a gallery wall with mirrors instead of prints.
Do rearrange: All it takes is a little rearranging to achieve the sense of a bigger place. Before you get moving, sketch a few layouts; try placing larger pieces up against the wall and setting furniture at an angle to create a sizable illusion.
Don't choose dark colors: Although trendy, dark paint colors can make a small room feel like a cave. While you don't need to go all white, choose light hues for both the walls and moldings. Make the most of natural light with sheer window coverings.
Do get creative with storage: When everything has a place, your digs will seem bigger. Since space is minimal, storage must be incorporated into your decor. Make the most of every inch with decorative baskets, furniture with built-in storage, and under-the-bed bins.
Image Source: POPSUGAR Photography / Lisette Mejia