How to Regrow Celery
Sprout Your Own Celery Farm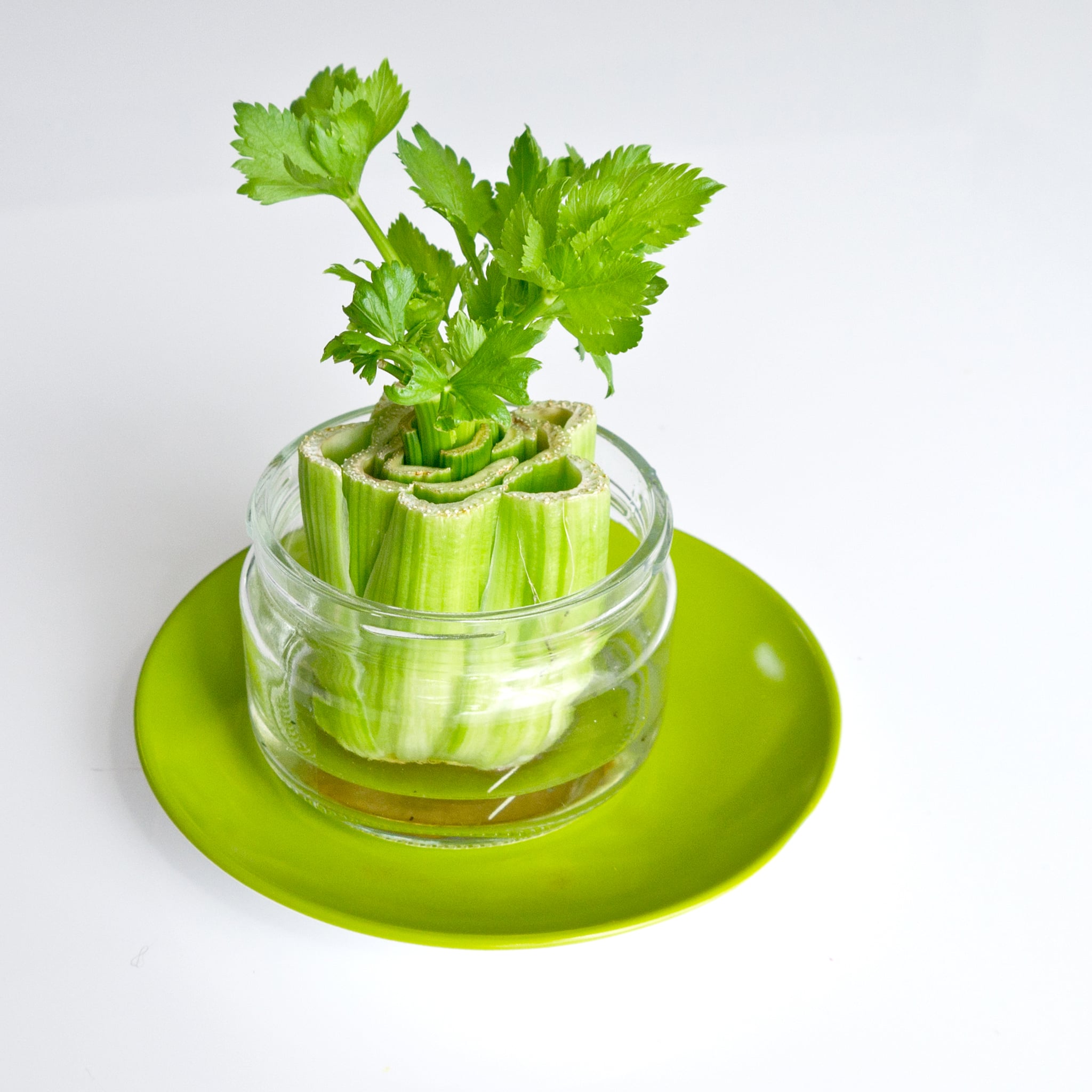 Instead of tossing the end of your celery bunch in the compost, hold on to it to sprout your own celery farm. It's so easy to do — and saves you money at the grocery store. And there's nothing like growing your own eats! Here's what to do:
The next time you're cooking with celery, cut away the stalks, and reserve the base, which is what regrows.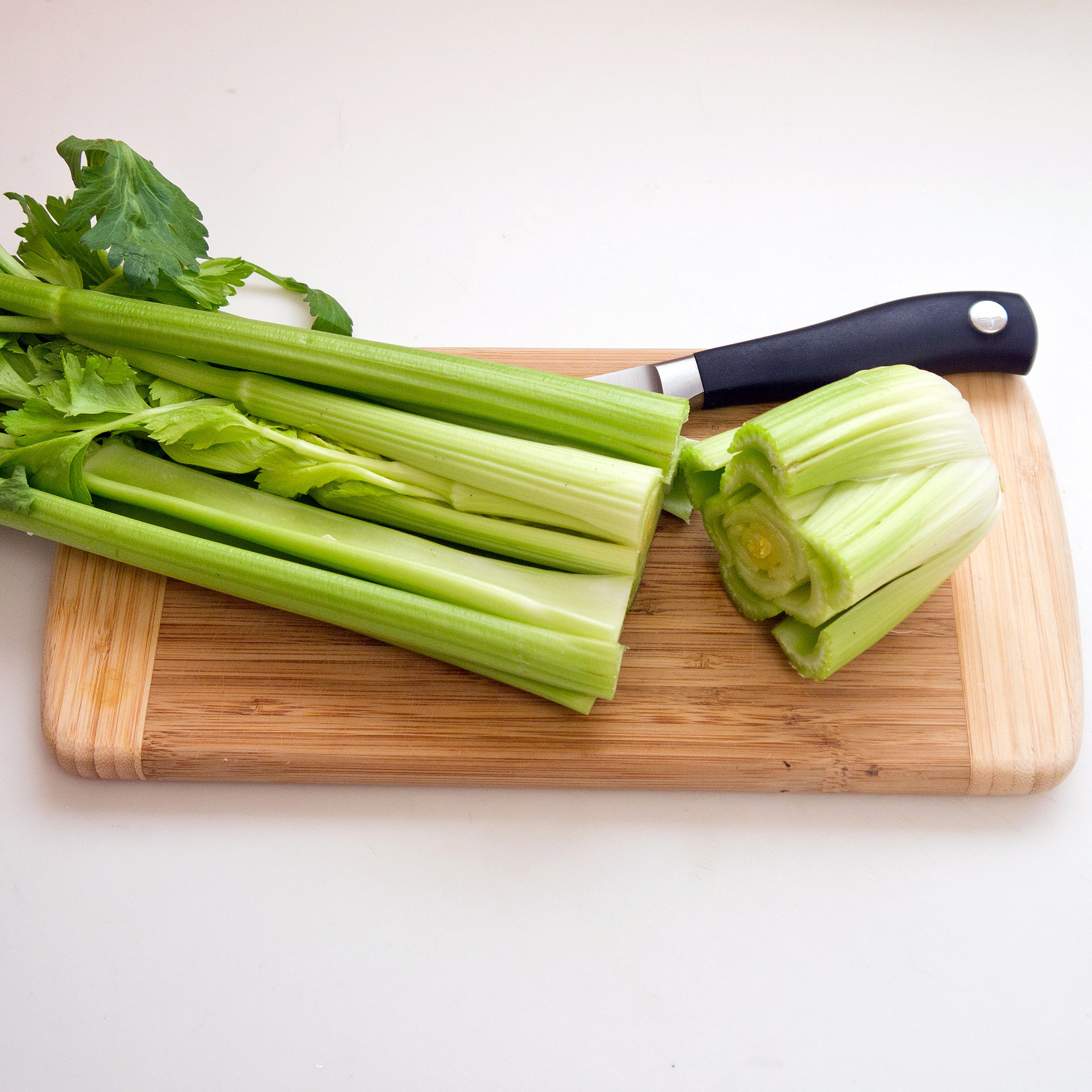 Place the root base of the celery in a glass container, and then pour about one inch of water around the celery. Place it in a sunny spot on your kitchen counter, and add water as needed.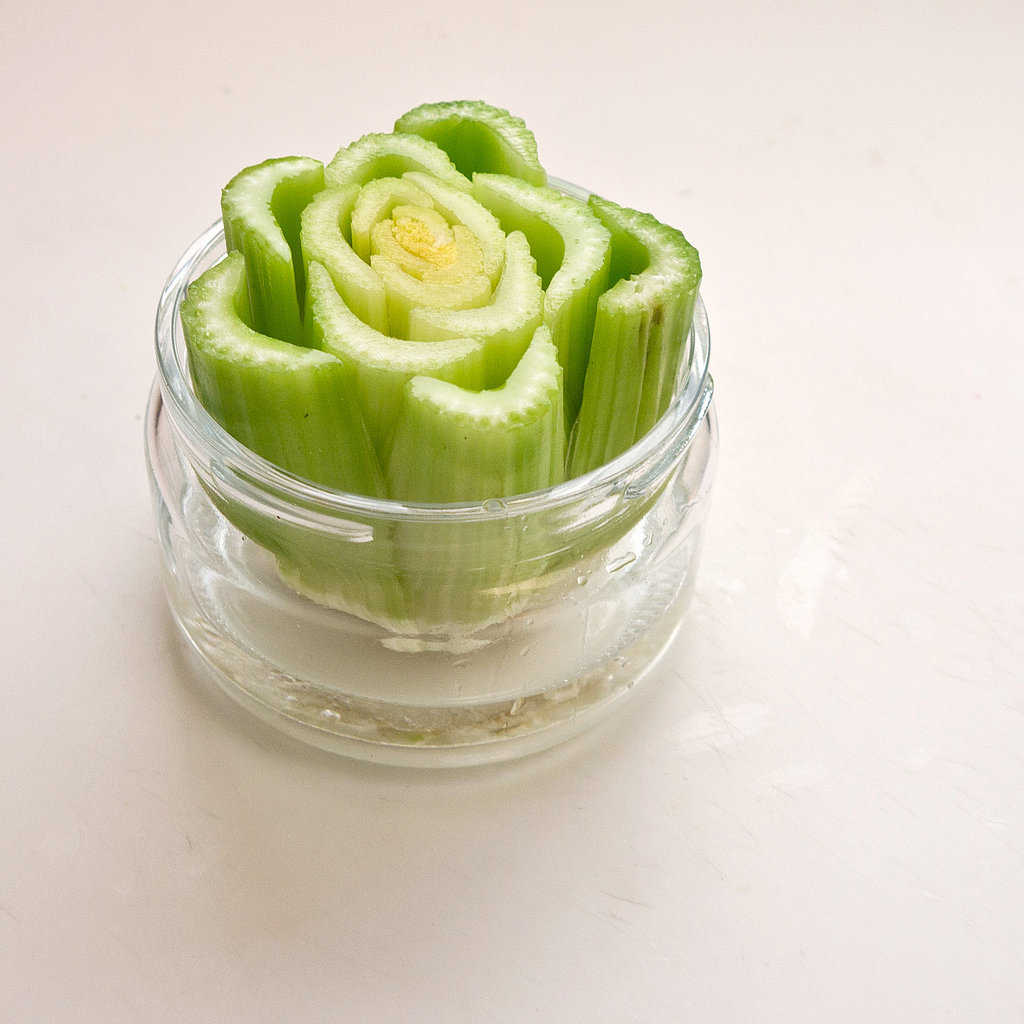 Within a week, you'll see shoots of celery growing from the celery base. You can leave it in a glass jar as it grows or even plant it in your garden! It will continue producing sprouts even after you harvest your celery.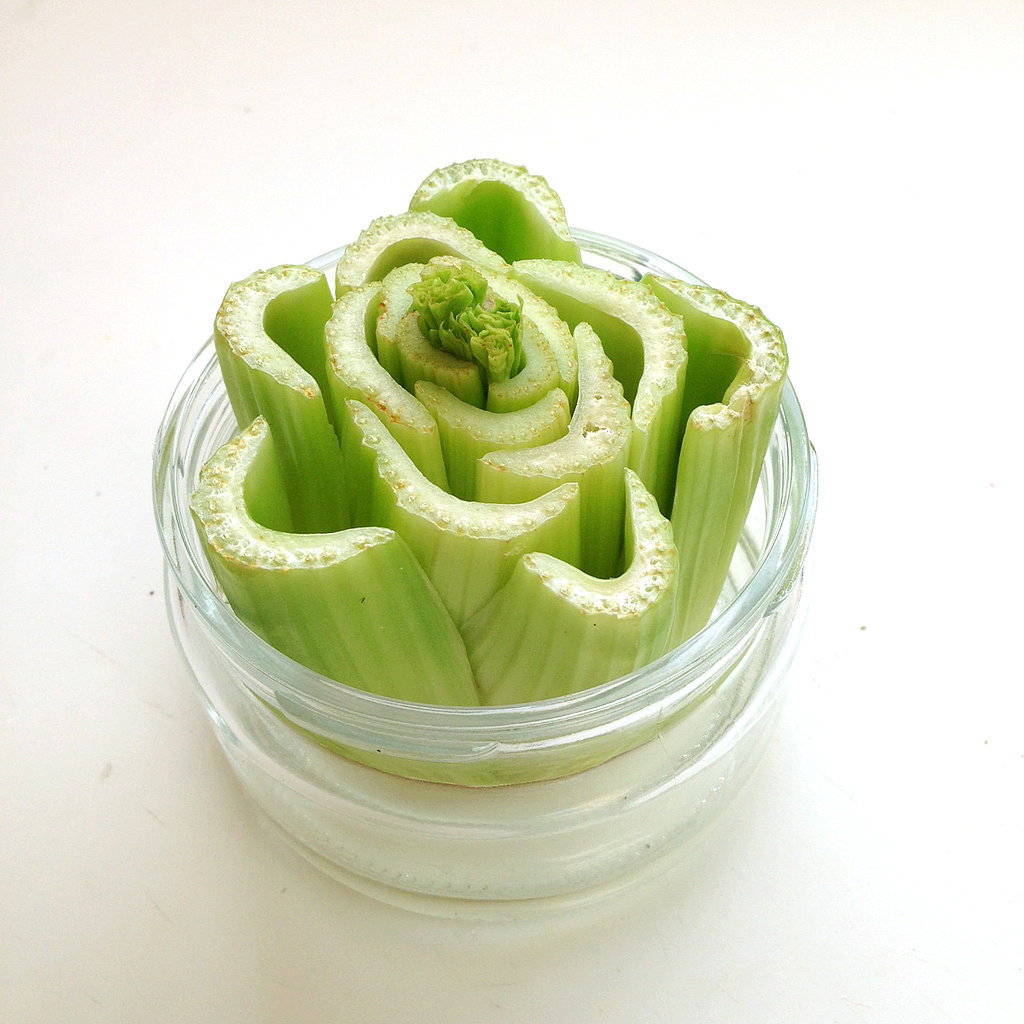 Image Source: POPSUGAR Photography / Sarah Lipoff