How to Save Money on Wedding Invitations and Stationery
7 Ways to Save on Wedding Invitations and Stationery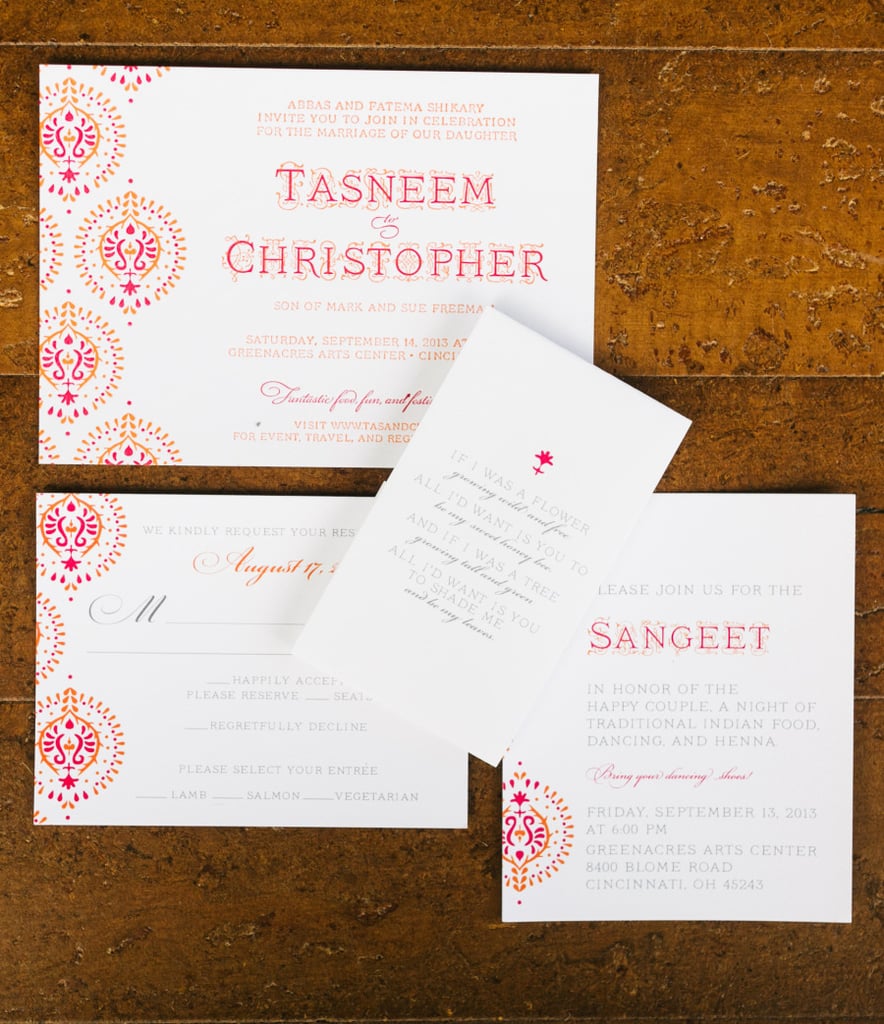 A save-the-date might be your guests' first impression of your big event, but is it imperative that it arrive embossed on heavy cardstock? With so many paper-light or paperless options out there, your wedding stationery could be the simplest way to trim back your budget and help you afford that honeymoon in the Maldives!
Investigate printing options. Letterpress may be the ticket to an expensive-looking invitation, but the price usually matches the appearance. Look into thermography, which provides similar raised printing for much less than traditional letterpress. Or, for casual wedding invites, laser printing is fast and inexpensive.
Go paperless. Evite may have been the first to market with online invitations, but plenty of other services have followed suit with gorgeous templates and customization options to create the online save-the-date or wedding invitation of your dreams. Try Paperless Post, Glo, or Pingg. Most options allow you to send an invitation and field RSVPs without a single stamp. Even if you send paper invitations, cut down on costs by asking guests to RSVP by email or on a password-protected website.
Print your own. If you're a whiz in Photoshop (or have a good pal who is), then think about designing and printing your own invitations and stationery. It might be more work, but you'll have the flexibility to choose any printing method that works with your budget, and you'll have the satisfaction of creating works of art for your big day. You can even check out these free wedding invite printables that look storebought!
Look for package deals. See if your stationery vendor offers discounts for printing the entire suite of wedding paper products through them. Many brides think only about the invitations themselves, but save-the-dates, programs, table cards, place cards, and thank-you notes are other potential needs before, during, and after the event. Plan ahead, and have one vendor print everything at once.
Avoid postage pitfalls. Some very lovely wedding invitations are square in shape, but did you know that the US Postal Service will tack on extra postage charges if the length divided by height is less than 1.3 or more than 2.5? And adding additional frills to envelope exteriors will also up the postage, so stick to simple, standard size envelopes to avoid paying more.
Minimize paper. Do you really need individual place cards? At a recent wedding I attended, the bride and groom posted a beautifully printed table seating chart near the front door of the reception hall that listed table assignments for their 200 guests and undoubtedly saved gobs on materials and printing. These days, invitations really don't need two envelopes, and multiple cards for ceremony and reception details can often be overwhelming (and easy to lose). Consider a postcard for save-the-dates and response cards so you don't have to pay for envelopes.
Preempt goofs. Proofread — a hundred times. Having your wedding invitations reprinted because you called your mother-in-law Carl instead of Carol will throw a wrench in your budget planning. And order extra invitations and envelopes just in case you forget to invite a coworker or your mother's distant cousin in Nigeria.
Photo by Lang Thomas Photography via Style Me Pretty