How to Turn a Shirt Into a Dust Rag
Quick DIY: How to Make a Dust Rag to Keep Your House Superclean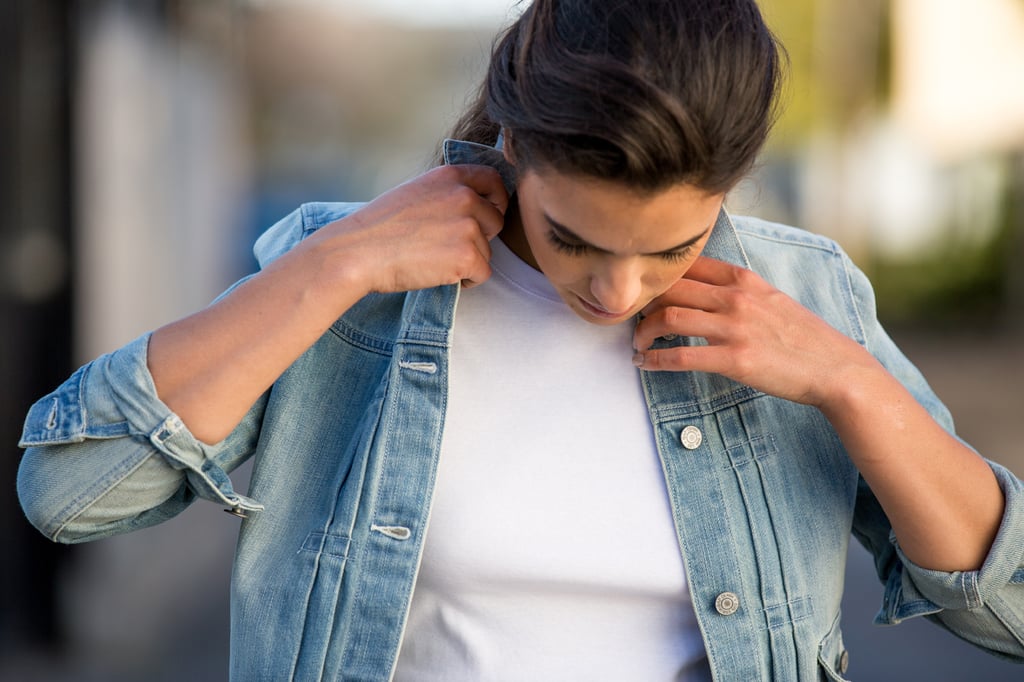 Like many people, I've learned some of the best life lessons from my mom. One of the best ones she's ever taught me is that it's really easy to go green and give many old products a new life — like a white t-shirt. If you're in need for a dust rag, head straight to your closet and look for an old t-shirt that's seen better days. Here's how to turn that into a dust rag:
First, lay out the t-shirt flat and cut off both sleeves. These can be mini-rags.
Now, cut off the edge of the shirt so that it's less bulky.
Ta-da! You have your new dust rag. If it's too big, you can cut the top half of the shirt off. You'll now have two rags.
There you go — an easy way to upcycle an old t-shirt! Just add this to the list of other ways you can always turn something of yours into an easy upcycle project.