Laundry Playlist
43 Songs to Listen to During Your Next Laundry Session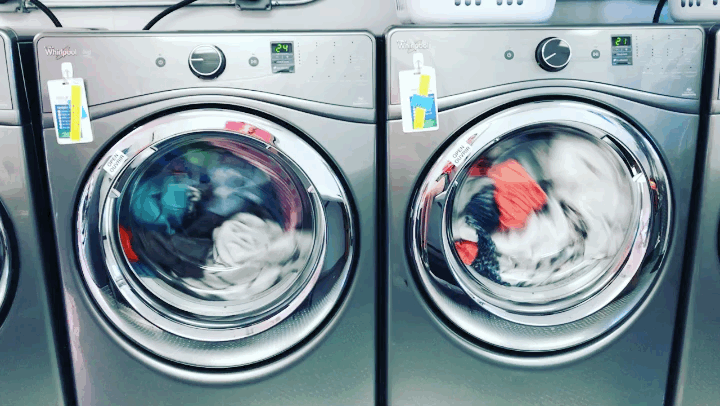 Laundry day will be so much better with this playlist! These songs run the genre gamut, but they all have one thing in common: they will make this everyday chore a breeze, from soapy suds to the spin cycle. Here are 43 laundry-themed songs for passing time while you wash and fold.
"So Fresh, So Clean," OutKast
"Dirty Laundry," Bitter:Sweet
"Hang Me Up to Dry," Cold War Kids
"Laundry," Asher Roth feat. Michael Christmas and Larry June
"Laundromat Blues," Albert King
"Folding Dirty Laundry," Radioinactive & Antimc
"Bubble Toes," Jack Johnson
"Clean," Taylor Swift
"Dirty Laundry," All Time Low
"Hot Water," Audien feat. 3LAU and Victoria Zaro
"Laundry Room," The Avett Brothers
"Good," Bleach
"Laundromat," Bombadil
"Hung Me on the Line," Callie Twisselman
"Dirty Laundry," Carrie Underwood
"Grass Stains," Cody Johnson
"Spin Cycle," Colony of the Invisible
"Hung Out to Dry," Cry of Love
"Waiting For the Clothes to Get Clean," Darrell Scott
"Laundromat Song," The Dead Milkmen
"The Leader of the Laundromat," The Detergents
"Coin-Laundry Loser," Discover America
"Hung Out on a Line," Dumptruck
"Cleanin' Out My Closet," Eminem
"Soap," Fox Wilde
"Round and Round," Imagine Dragons
"Foldin Clothes," J. Cole
"Dirty Laundry," Kelly Rowland
"Detergent," Lifer
"Coin Laundry," Lisa Mitchell
"Laundry Girl," Ludo
"Soap," Melanie Martinez
"Hot in Herre," Nelly
"Laundromat," Nivea
"Laundry Day," No Vacation
"Suds in the Bucket," Sara Evans
"Underneath Your Clothes," Shakira
"My Little Town," Simon & Garfunkel
"Washing Machine," Sonic Youth
"The Washing Machine," Sports
"Soapy Water," Wolf Alice
"You Spin Me Round (Like a Record)," Dead or Alive
"Come Clean," Hilary Duff
Listen below, but just remember you'll need to download the free Spotify software or app to listen to our playlists!

Image Source: POPSUGAR Photography / Tara Block