Minecraft Creator Leaves Company
Minecraft Creator Made Billions Then Left the Company For His Own Sanity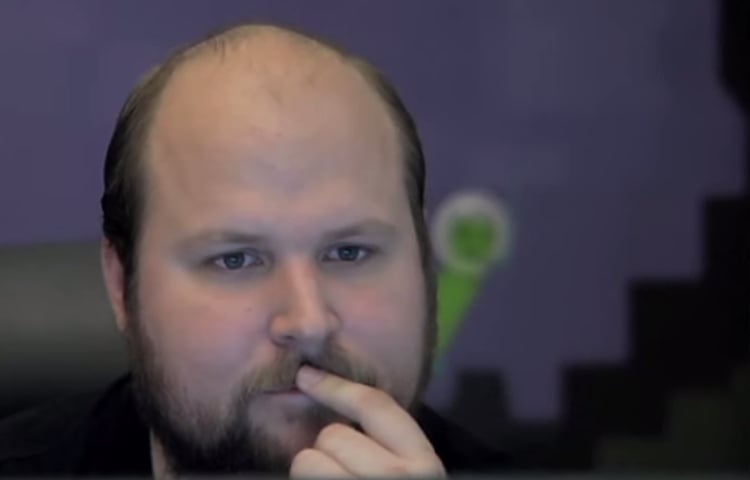 Microsoft just announced its $2.5 billion purchase of the company behind Minecraft, the computer game that exploded onto the scene a few years ago and has since gathered a diehard following of devoted fans.
Markus "Notch" Persson, the game's cocreator at and founder of Mojang, has had a difficult time with success of the game and his subsequent (and somewhat reluctant) position in the spotlight. As a result, he has decided to step down from his role and leave the company entirely.
On his personal blog, Persson cited many reasons for this decision, saying that he doesn't see himself as a "real game developer," but instead a "nerdy computer programmer who likes to have opinions on Twitter," something he has gotten backlash for in the past.
The price of success and even, to an extent, fame, seems to have taken its toll on Persson, who indicated that he had actually been trying to get out of the company for awhile but was persuaded to stay because of his integral role in Minecraft's success. He continued his farewell letter, stating his aversion to any future big wins and saying:
"If I ever accidentally make something that seems to gain traction, I'll probably abandon it immediately. Considering the public image of me already is a bit skewed, I don't expect to get away from negative comments by doing this, but at least now I won't feel a responsibility to read them. I'm aware this goes against a lot of what I've said in public. I have no good response to that.

I'm also aware a lot of you were using me as a symbol of some perceived struggle. I'm not. I'm a person, and I'm right there struggling with you. I love you. All of you. Thank you for turning Minecraft into what it has become, but there are too many of you, and I can't be responsible for something this big. In one sense, it belongs to Microsoft now. In a much bigger sense, it's belonged to all of you for a long time, and that will never change.

It's not about the money. It's about my sanity."
Sources: Youtube user 2PlayerProductions and Mojang