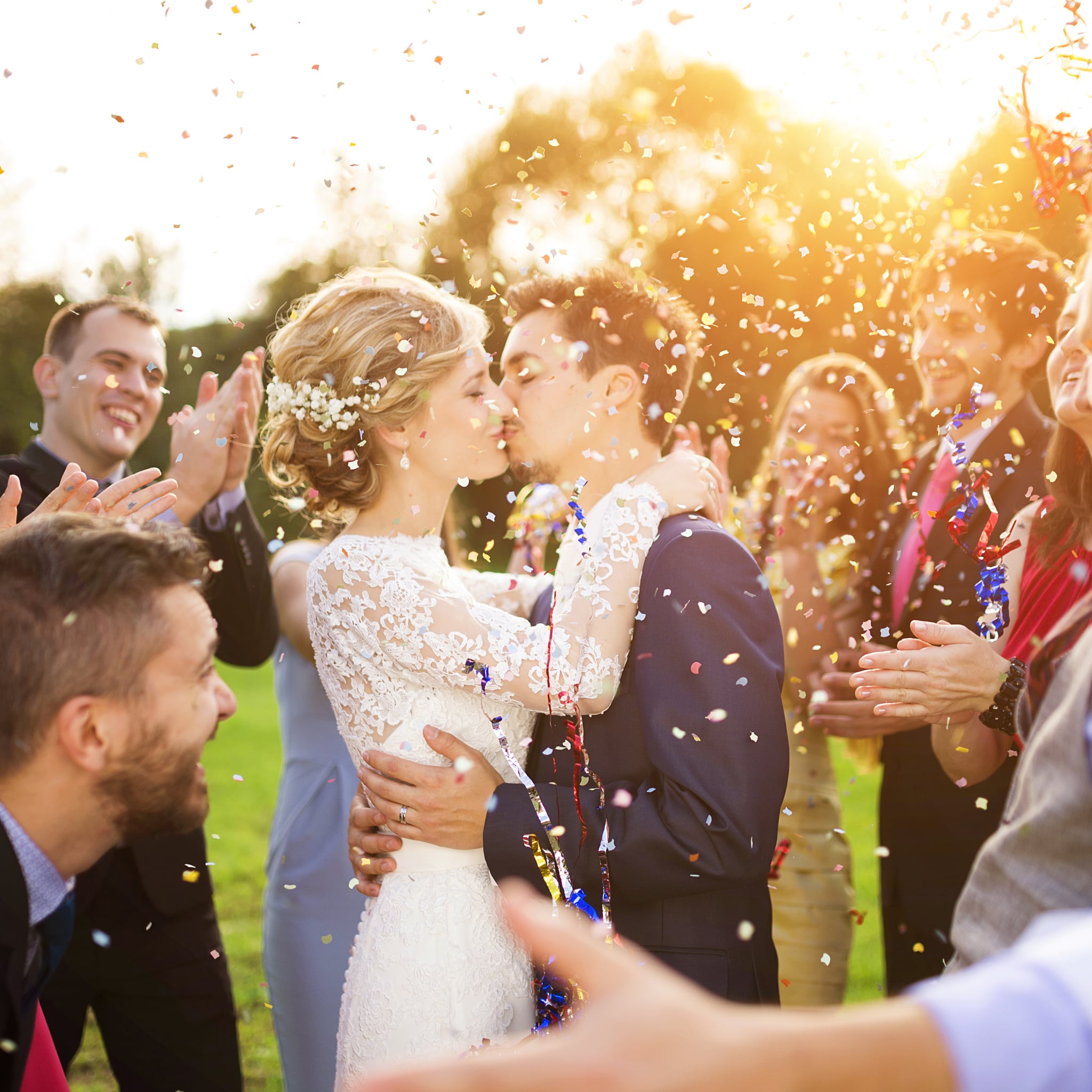 Now that you're married, do you have everything needed to start your lives together? We partnered with Best Buy for this helpful list of must haves for after the wedding.
Along with planning the big event, you're probably dreaming over your wedding registry — and there might be a few things that should be on your list. It's a great opportunity to select items you need along with a few splurges too. And gift giving is how guests celebrate your special union, so including practical and nontraditional items on your list is totally acceptable. You'll be in postwedding bliss after the big day, which is when you'll be so thankful for these newlywed-approved must haves.
Appliances: OK, you have to think big with this one, but registering for a new fridge isn't foolish — especially if more than one guest can contribute to the purchase. But smaller appliances are also a smart bet, like toaster ovens, blenders, and high-end coffeemakers.
Vacuum cleaner: An item that will get used over and over again, unlike that fondue set, a new vacuum cleaner is smart in general. And you can register for a hand vac too — especially if you have pets.
New sheets: New sheets for a new life, and a few fresh sets are a must after getting married. It's so nice to get into bed surrounded by the softness of new sheets — and if you have a few in rotation, it means less laundry the first months of marriage too.
Cast-iron pans: They may weigh a ton, but good cast-iron pans stand the test of time, making them fitting for newlyweds. And they clean up easy after scrambling eggs or searing a steak.
Knives: You might not think you're going to use them, but a set of knives will prove to be a solid addition to your wedding registry. And you might find they get lots of use while you're enjoying your first months cooking together.
Towels: I received tons of towels after getting married, and it was lovely to have a never-ending filled closet. And I still have several sets today set aside for when guests come to stay.
A good camera: Sure, you can snap away with your phone, but a good camera is a must have for newlyweds. Going with a DSLR camera provides better picture quality for images that stand the test of time.
Get steamy: Yes, another item that might not be at the top of your registry list, but a steam iron will make finishing laundry so easy — taking less time from your newlywed life.
A new thermostat: Keep your space at just the right temperature with a new thermostat you can adjust from your phone. Loaded with smart technology, the little helper can be set to an energy-saver mode, which means more money at the end of each month.
Check out more from Best Buy!