Royal Caribbean Cancels Cruise to Help Puerto Rico
A Royal Caribbean Ship Stopped in Puerto Rico to Bring Supplies, Pick Up Evacuees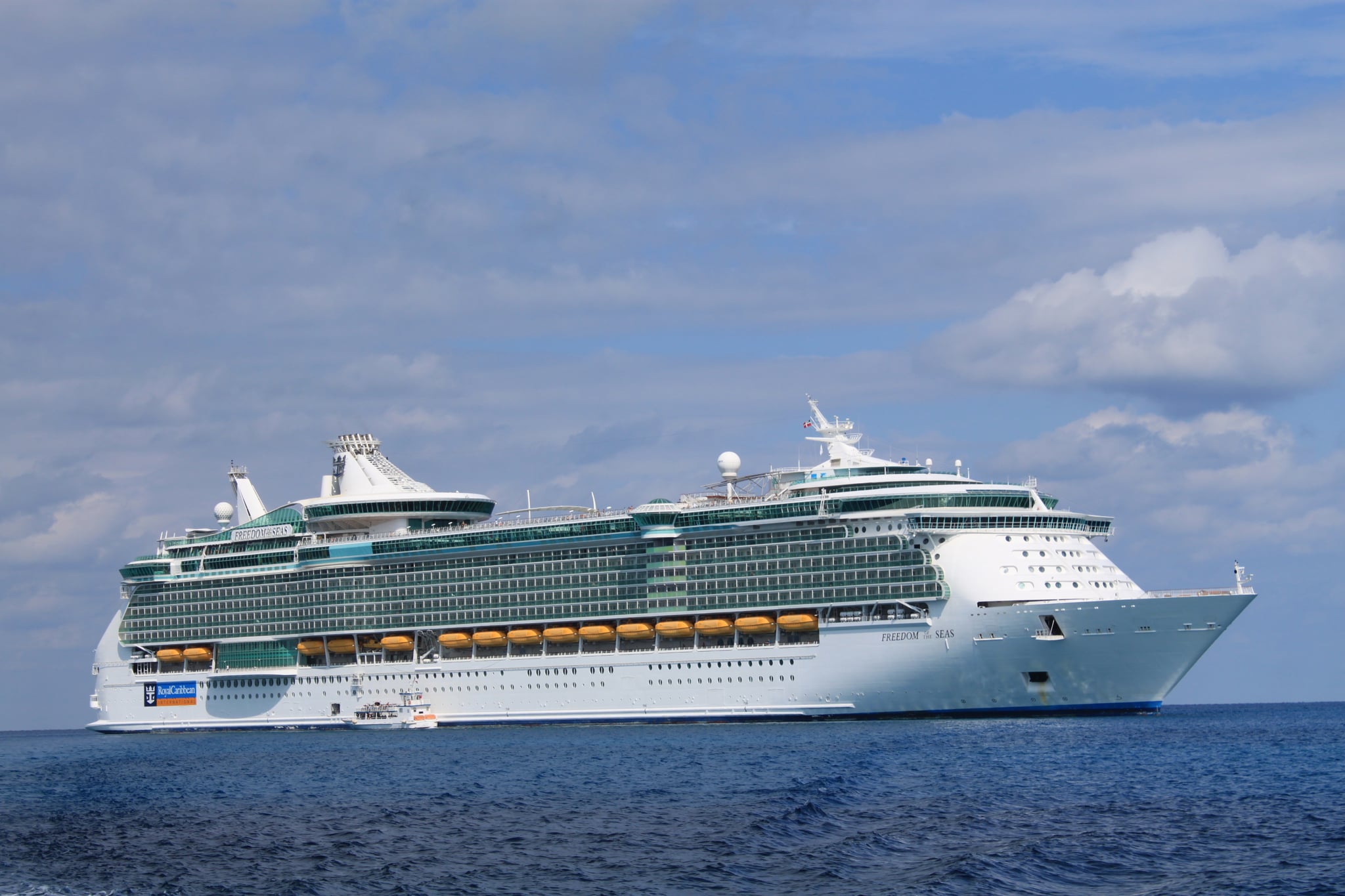 Image Source: Flickr user davidspinks
Royal Caribbean just made a major move to help victims of Hurricanes Maria and Irma. In the aftermath of the storms that ravaged islands in the Caribbean, the cruise line canceled a scheduled Sept. 30 itinerary in order to use its Adventure of the Seas ship to drop off relief supplies and pick up evacuees.
The ship first docked in San Juan, Puerto Rico, on Wednesday, where the devastation has left millions without power, homes, life-saving healthcare supplies, and even drinking water.
Today Adventure of the Seas will dock in Puerto Rico, the first stop in a series of three to drop off relief supplies & pick up evacuees. https://t.co/u8XyQ9rAwk

— Royal Caribbean (@RoyalCaribbean) September 27, 2017
The 3,800-passenger ship is also traveling to US Virgin Islands St. Croix and St. Thomas, both of which were hit by Maria and Irma. The company offered compensation to those scheduled to travel on the Sept. 30 sailing. "The cruise fare and fees will be 100 percent refunded to the original form of payment, and we are also offering a 25 percent future cruise credit, based on the cruise fare, if a new cruise is booked in the next 30 days," Royal Caribbean said. "Pre-booked shore excursions will also be refunded to your original form of payment."
The company sent its "thoughts and prayers" to those in San Juan and the other affected islands as they rebuild after Hurricanes Irma and Maria.
After Irma, other cruise lines like Norwegian, in addition to Royal Caribbean, also sent ships and supplies in order to contribute to the humanitarian efforts. In light of the gravity of the situation in the Caribbean, we hope this important work continues.
Adventure of the Seas arrived in San Juan to drop off supplies and pick up evacuees. Next up: St Thomas & St Croix: https://t.co/4oQNC540lQ pic.twitter.com/12y3Yt5Sya

— Royal Caribbean (@RoyalCaribbean) September 27, 2017