Secrets From a Travel Agency President
13 Secrets From a Travel Agency President That Will Change How You Travel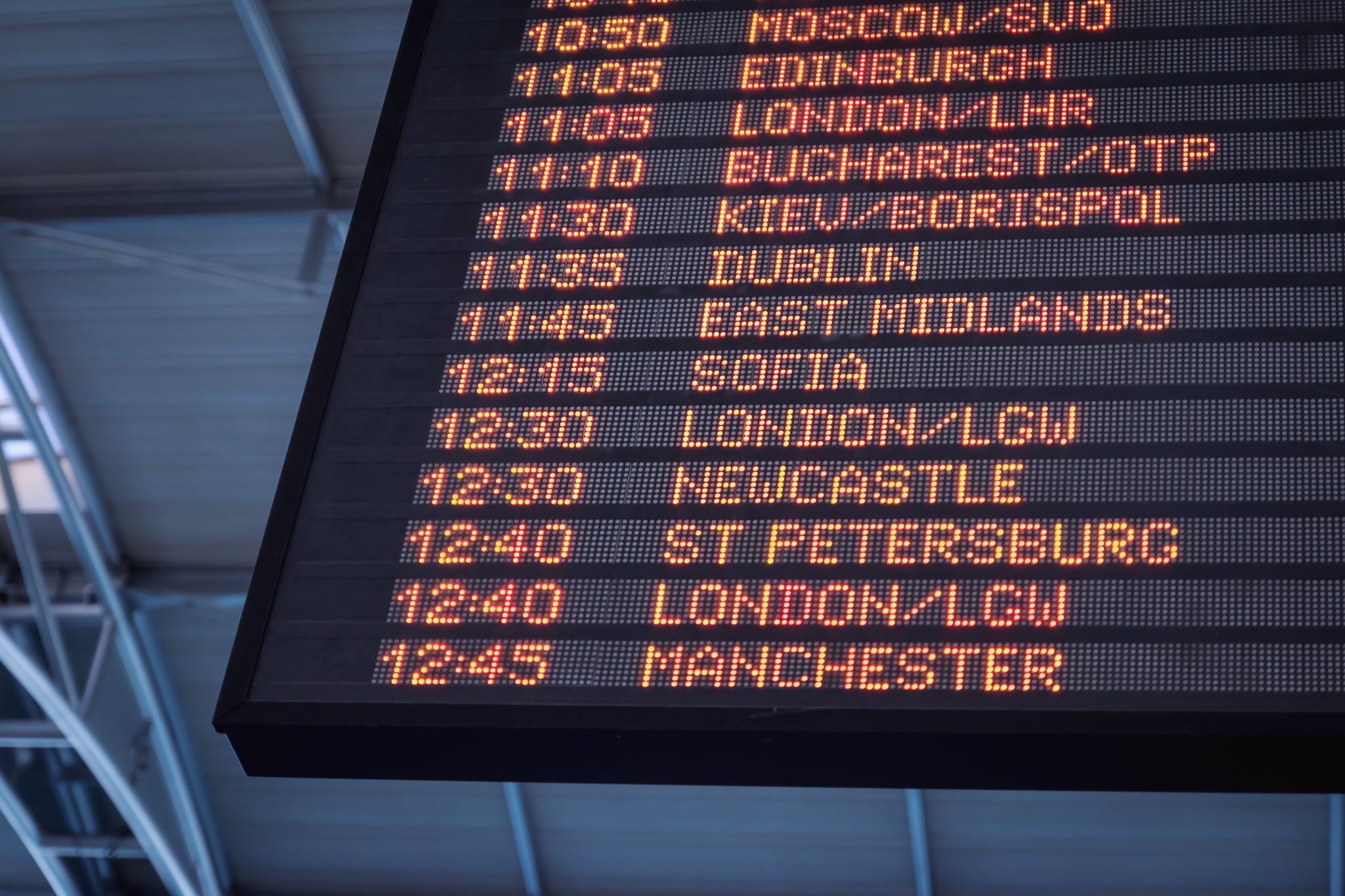 As someone whose life mission is to see the world, I'm always looking for opportunities, big or small, to get out there. While I mainly rely on travel booking sites like Hotels.com, I've never once considered utilizing a a travel agent — until now. Steven Shulem, president of a successful luxury travel agency for over 25 years, provided many helpful tips to users on his IAmA. And I must say, after reading his responses, I'm convinced to at least try out an agent's services on my next trip. See 13 of his standout answers!
1. Why should I hire a travel agent instead of using the internet and booking myself? Can you also provide value for someone traveling on a budget?
"As travel consultants, we have some great resources that could possibly save you money! And then it's a win/win. We have discounted air, we have over 800 hotels where we throw in breakfast and a $100 resort credit, we have cruises where we can get you upgrades and cruise credits, and many times a better price. So yes, my services could be valuable for travelers not with a big budget. The best way to assess that is to be upfront with your budget with the agent and give them a general idea of what you are looking for. The agent will then tell you if it would be worth their time to help you out on the trip."
2. Would it be accurate to say that a travel agent could sometimes save money for people aiming at mid-range/luxury travel services, but generally not worthwhile (for either party) at the lower end?
"There are travel agents out there that do a bang-up job at the lower end! But the trend is to look to the travel agent to save you time and help you out should a mishap arise. A travel agent is not all about just saving money!
"What people don't get it that an expert is helping you in areas of a world that you may not have been. So many hotel websites are using photos that might be 10 years old. Or using wide-angle lens to show off a tiny room. A good travel consultant can cut through all of that and give you the real skinny and save you some potential headache."
3. How do you recommend someone young without a lot of money but still a big desire to see the world to go about traveling and getting the most bang for their buck?
"There are some super cool trips from G Adventures. They are in all price budgets and we get nothing but rave reviews from them. Make the trip something to look forward to and plan it a year out. So, that should give you plenty of time to save some money."
4. Has business been affected due to the popularity of low-cost travel websites?
"I remember about 25 years ago hearing my cousin who was a doctor tell me how wonderful his job is now that there is 911! He no longer has to run back to the hospital to take care of his patients at some godawful hour now that people call 911 and get taken to the ER, and the ER doctors handle things. Same thing with these low-cost travel websites. It's been a godsend! Why? Because I now don't have to handle all of the little cheapie trips and can focus on trips that need some TLC! I have trained my clients not to call me for the little weekend getaways, but if you need some help deciding on a hotel or you are looking for a four- or five-star property and want to be taken care of when you get there that they need to call me!"
5. What's been your favorite place to visit?
"My favorite place is always the last trip! Just yesterday I came back from a Crystal Cruise that went to Singapore, Ankor Wat, Vietnam, and Hong Kong. I went with my 19-year-old son and we had a blast!"
6. I took a trip off Contiki and paid $2,500 for a China trip, plus $1,200 extra for flights. I saw a deal off Travelzoo for the same trip for $2,000, including flights. How is that possible?
"It's a crazy world out there when it comes to deals. There are two ways this could be happening:
Contiki might be giving Travelzoo a better price. I hate that! But it does happen. If Travelzoo is one of their top producers and they need to 'dump' some inventory they might offer them a better price, so they can sell out that trip. If you were to come across a better price after you put the deposit down, I would go to your travel agent (What? You didn't use a travel agent? Another great reason to use one) or to the tour operator and ask them to match the new lower price. The other way you will see price variations is if the travel agent or agency wants to give back part of their commission. It's called rebating and I am not a big fan. We work so hard for our money, it's a shame that many agents give back a good portion of that to get the business. But it is done!"
7. What was the most extravagant trip that you've dealt with?
"The half-million dollar trip was a family of four going on a 108-day round-the-world cruise with Crystal Cruises. They were in the top suite and their kids were in penthouses. The top suite is called the Crystal Penthouse and it's over 1,300-square feet!"
8. What are some places you think a lot of people would like but not many go to? Let's rule out nightlife and gambling spots and focus on nature, people, culture, and history.
"You would be surprised how two people can go to the same exact city and come back with two totally different reactions. Why? Planning! It's hard to show up in a city and just walk around and understand that city. A city is more than just reading a blurb about it and doing it on your own. So, I am a big fan of finding a local person to show you their city. So, my point to your question is that you can find almost anyplace on this planet and if you can get a 'local' tour of that area you are going to enjoy it so much more!
"How do you do that? First you can start with the concierge of the hotel and ask them for a private walking tour or a car and driver for the day. There is a another company (that I have not used, but my clients rave about them), Tours By Locals. So knowing that, you can really pick any city and have a great experience. I like to start with the big cities first and check them off your list: London, Berlin, New York, Paris, Hong Kong, Beijing, Amsterdam, Barcelona, Rome, Venice, Florence . . . you get the picture. And then once you have checked those off the list, move on to the smaller (possibly more interesting) cities like Lisbon, Madrid, Santa Barbara (my home town), Chicago, Reykjavik, Chiang Mai, Melbourne, Tuscany, Dubai, Cairo, and Seattle."
9. Countries to avoid right now? Is there some kind of blacklist or a "you will not be safe" country?
"Here is the list you are looking for: US Passports and International Travel Warnings and Alerts. That being said, unless they are shooting in the streets when a country is on that list, it just might be the best time to go! Many hotels will be offering deals and tours are cheaper too. You have to feel safe. But that is a very conservative list and I have no problems going to places on that list."
10. Any advice for someone who always gets sick on holiday?
"Don't take a flight first thing in the morning where you would have to get up early and not get a good night's sleep. Give yourself plenty of time getting to the airport so you are not stressed out making sure you are on time. Don't plan a lot the first day you get there so you can rest up and let your body catch up with the time change."
11. What's a good way to meet fellow travelers?
"Check this out: EatWith.com. People will make dinner for you in their home . . . great way to meet local people. Are you staying at youth hostels? You will meet a ton of people there. Also, if you book small group tours you can meet people there. Check out TourSales.com."
12. What's the best way to wait for a discount or great price on the "ultra luxury" cruises?
"We have a computer program that checks the prices of the cruises daily. So, the best thing to do is to book the cruise now. Then you get pick of the litter for your cabin, and supposedly the best price. But should the price come down later and you or your travel agent pay attention, you will get the lower price. Last year, I saved my clients thousands of dollars with lower prices after they were booked!"
13. What was the weirdest request you have taken from a customer?
"Back in the day when you could smoke on some airplanes, I had a client that had to get from New York to Germany. I had to send him to Seoul and then to Europe via Korean air (totally the wrong direction) just so he could smoke on the plane!"