Source: Hilton Playa del Carmen
We've partnered with Hilton Hotels & Resorts to help you plan the ultimate getaway, without all the stress that usually comes with planning a vacation.
For many of us, feeling stressed out and stretched too thin has become standard practice. The daily routine looks something like running out the door in the morning, rushing to the office, hurrying to get a report out on time, then dashing out the door to fit in a workout or trip to the grocery store before it gets too late.
The antidote? A completely relaxing vacation, like a stay at Hilton Playa del Carmen, an All-inclusive Adult Only Resort. This resort on the Yucatan Peninsula is all-inclusive, so from the minute you check in, you won't have to worry about where to go for dinner, a drink, or a swim. Read on for seven signs that it's time for you to book your next getaway — and why this all-inclusive property might be the perfect solution.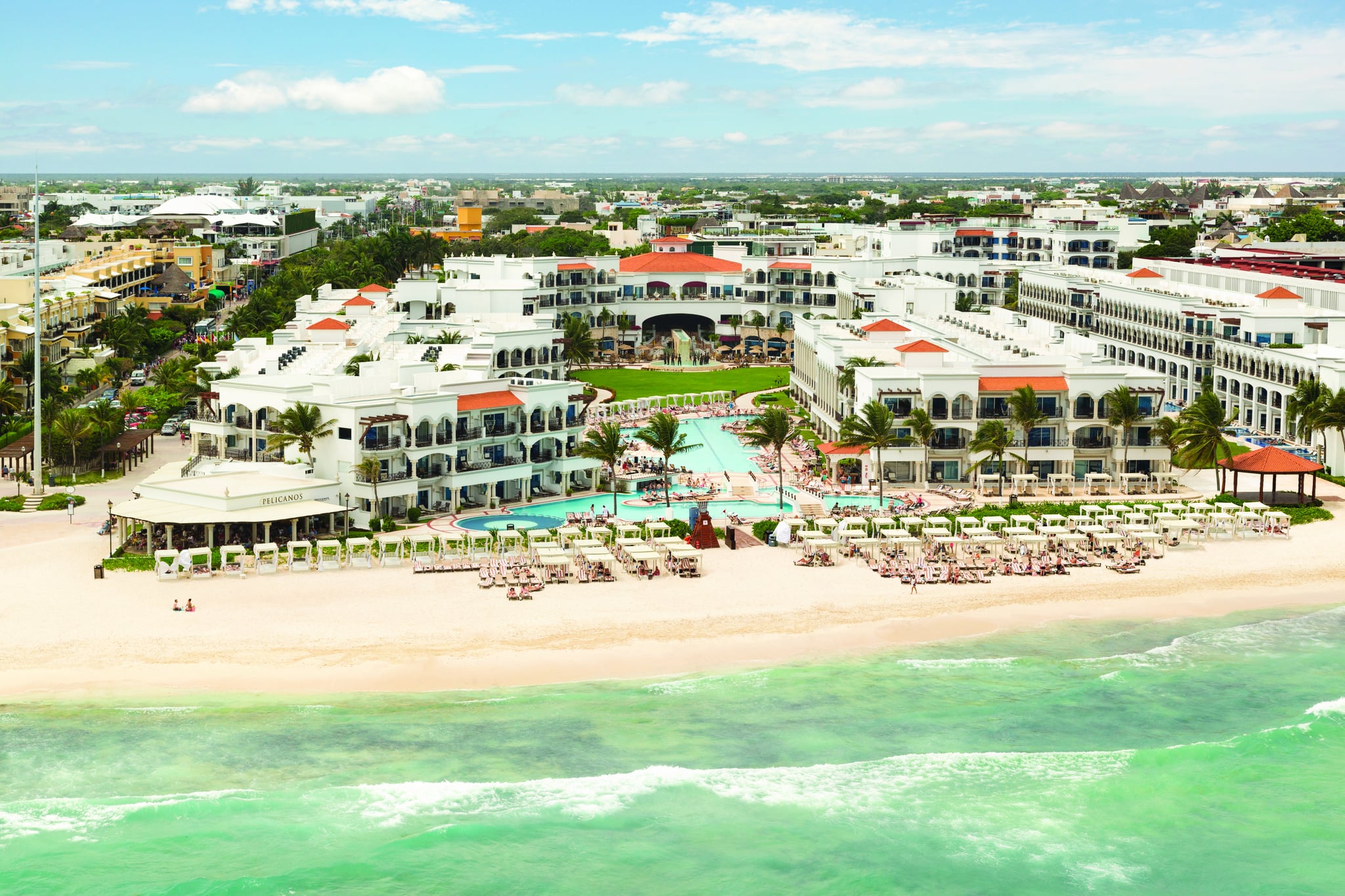 Hilton Playa del Carmen, an All-inclusive Adult Only Resort, an All-inclusive Adult Only Resort

Even the Most Basic Errands Seem Like Gargantuan Tasks
Grocery shopping or doing laundry shouldn't feel like climbing Mt. Everest. Struggling to accomplish even the most routine tasks is a sign that you're feeling burnt out. A few days of lounging in the sun might be just what the doctor ordered.
Everything (and Everyone) at Work Annoys You
The subpar single-serve coffee machine. The uncomfortable desk chairs. Your coworker's incessant pen tapping. After too long without a vacation, everything at the office starts to really bother you. Guess what: that feeling goes away the minute you book a stay at Hilton Playa del Carmen. Swap out the noise of everyday life for the soothing sounds of the ocean — buh-bye, stress!
You Can't Get Through the Day Without Treating Yourself to Something
In the afternoon, you distract yourself from impending deadlines by grabbing a latte and a cookie from the coffee shop. After work, a glass of wine seems like the perfect way to forget all about a hectic day. Treating yourself is great, but those little pleasures are just a Band-Aid — they aren't going to make your worries go away. A getaway to a Mexican resort town, on the other hand . . .
You Catch Yourself Shopping For New Swimsuits

Hilton Playa del Carmen, an All-inclusive Adult Only Resort, an All-inclusive Adult Only Resort
Adding bikini after bikini to your shopping cart is your brain's not-so-subtle way of telling you it's time to get out of town. Buy a few swimsuits you have your eye on, then book your flight and hotel stay so you can put them to good use. Or, wait until you get to your destination and treat yourself to a cute suit at a local shop or boutique!
You're Bickering With Your Family
Feeling frustrated with coworkers is one thing, but when you feel like you're going to explode if your kid leaves one more toy on the floor, you know you're really stressed. Enlist your parents or siblings to take the kids for a long weekend (or longer), and escape to an adults-only resort for a few days of kid-free bliss.
Your Eyes Start to Look Like a Raccoon's
If your skin is starting to look sallow and your under-eye circles resemble a raccoon's, you're probably in need of a good night's sleep and some serious pampering. Schedule some time at the spa — like SPAzul at the Hilton Playa del Carmen — for the R&R your skin so desperately needs.
You Can't Remember the Last Time You Set Your Out-of-Office Response
The automatic reply might be one of the best email features ever invented. If you're not putting it to good use, you're missing out. Just turn it on, alert your coworkers that you're headed out of town, and forget all about your inbox. Once you get to the hotel, put your phone on airplane mode to completely disconnect from the outside world. There's no better feeling.
The Solution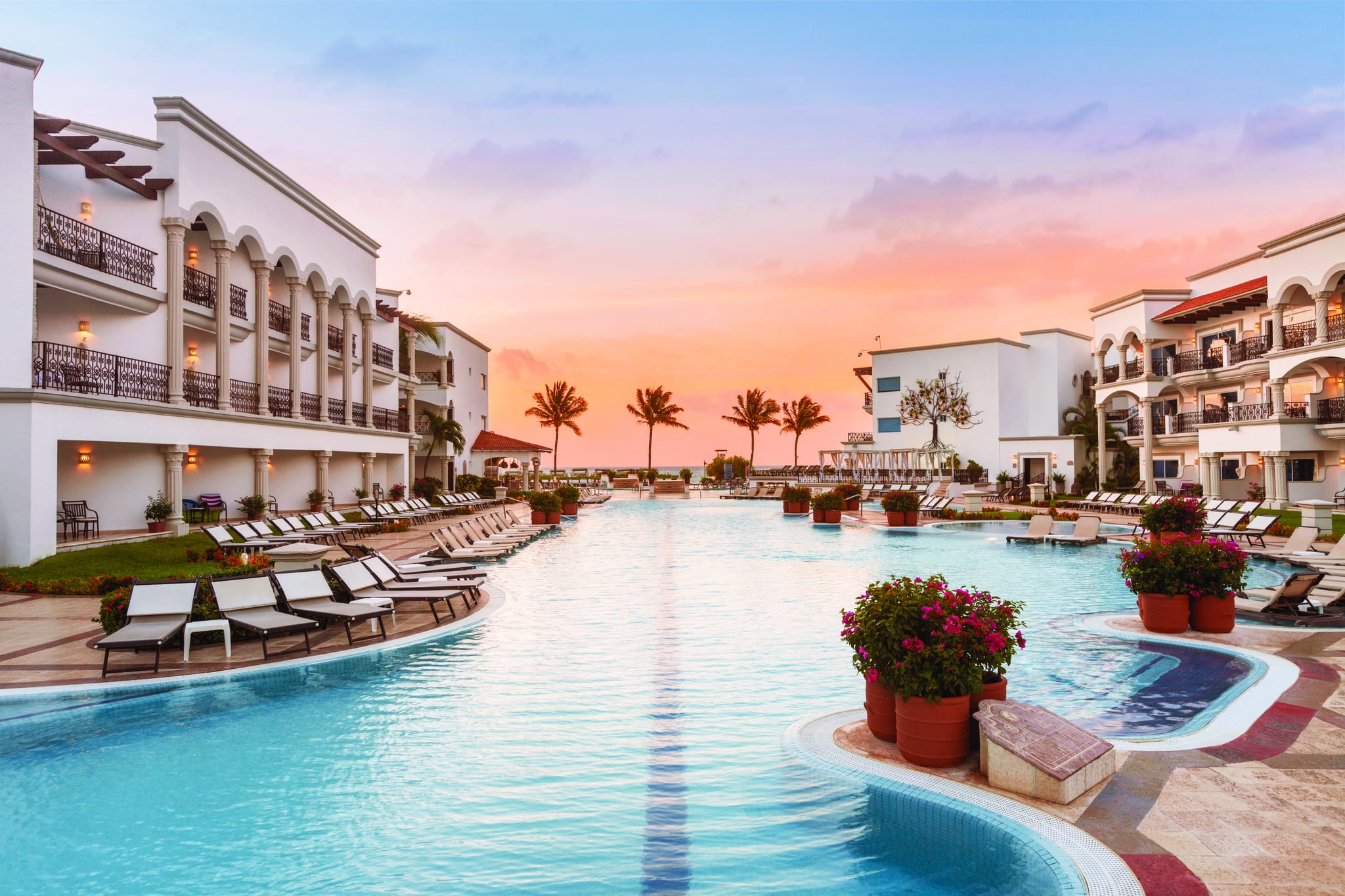 Hilton Playa del Carmen, an All-inclusive Adult Only Resort, an All-inclusive Adult Only Resort
When you're stressed out by all your usual responsibilities, planning a detailed trip itinerary is the last thing you want to do. Thankfully, all-inclusive resorts mean you don't have to. Take Hilton Playa del Carmen, an All-inclusive Adult Only Resort, for example: the adults-only resort features 10 different restaurants and bars, all of which offer unlimited food and beverages. There's plenty to do on site, from floating in the two large pools to indulging in a Temazcal stone steam bath at the holistic spa to taking advantage of activities like jet skiing, snorkeling, and scuba diving. And honestly, if you need some time to disconnect, you can just hole up in your luxe room for a day or two — no judgment here.