Source: POPSUGAR Photography / Mark Popovich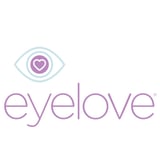 When you spend all day scrolling through your social feeds and binge-watching the latest shows, it's easy to experience symptoms of dry eye disease, such as watery eyes and blurry vision. That's why we've partnered with eyelove® to share simple tips for keeping your eyes in top shape without sacrificing screen time. And if you still feel like your eyes could use some more love, chat with your eye doctor about dry eye.
More and more, we live in a screen-centered world. The reality for most of us is logging major computer time at work . . . and then catching up on Instagram after hours and on weekends, making it easy for us to experience eye irritation. Here, we'll help you balance your screen obsession with a little eye TLC by highlighting key tips and tricks for maintaining optimal optical health — without a digital detox. We're digital girls living in a digital world, after all. From living by the 20/20/20 Rule to donning blue-light-blocking glasses at work, we're sharing all the ways to give your eyes the VIP treatment.