Source: POPSUGAR Photography / Jae Payne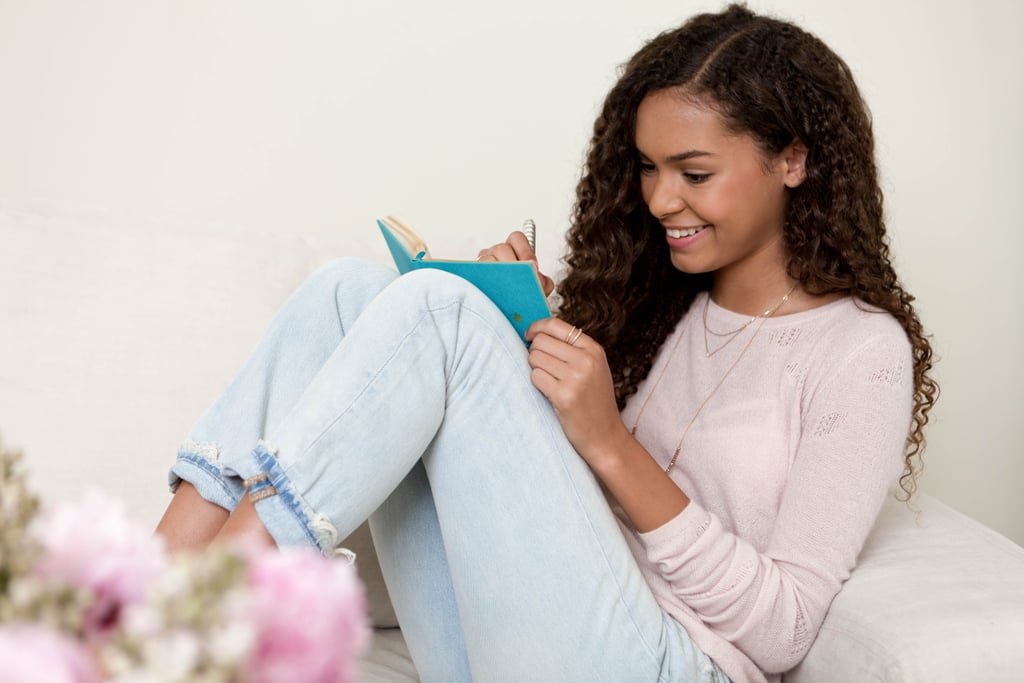 Mornings should be wonderfully calm and not a frazzled race to get out the door. That's why we partnered with International Delight® for this post.

Even on the days I wake up just a bit earlier, it seems I still can't make it out the door without forgetting something or being late. After years of trying to accept I'm just not a morning person and inevitably will be the last to arrive, I decided to take action and make it better. A nightly checklist turns mornings into a happy time, helping you wake up refreshed and ready without any drama.
Pack your lunch: Get your lunch ready the night before, pack in your lunch bag, then pop in the fridge along with a tumbler of iced coffee. This way you can grab it and go in the morning. And with so many easy lunch ideas, you can save a little cash by brown-bagging it too.
Pick an outfit: Spend a little time picking out an outfit along with accessories, so you have everything set in the morning. And you can have a couple options if you feel like changing it up in the morning. Setting things out the night before lets you do any ironing or prep to ensure you'll look fresh all day.
Have your bag ready: My bag is already filled with so many things I might need during the day but sometimes my keys or wallet seem to get misplaced. Do a double check at night then hang your bag right by the door so you're set in the morning.
Prep breakfast: Make life easy and have your morning meal ready to eat. Think about prepping an easy breakfast that fills you up like overnight oats or healthy muffins.
Review your calendar: Take a moment and de-stress by looking over your calendar for the next day. And go through emails and delete any spam so you're looking at a clean inbox in the morning.
Make one goal: Spend a few minutes thinking about your day and what you have planned for tomorrow. Write out one goal for the next day and email it to yourself. You'll see it in the morning and set yourself up for a positive day.
Be grateful: At the end of the day, focus on something you are grateful for and how every day is important. Think about anything you might be taking for granted and how to change your focus starting tomorrow.
Follow your regular skin care routine: Make the time to stick with your regular skin care routine, which leaves you fresh-faced in the morning. And take a minute to set out your makeup and clean makeup brushes so you don't waste time hunting for your favorite lipstick.
Go to bed: Make a point to go to bed every night at the same time. Along with setting up your body rhythm so you get the best night sleep possible, you'll wake up refreshed and will be able to manage your time better.
Let International Delight® help you find your happy in life! Click here!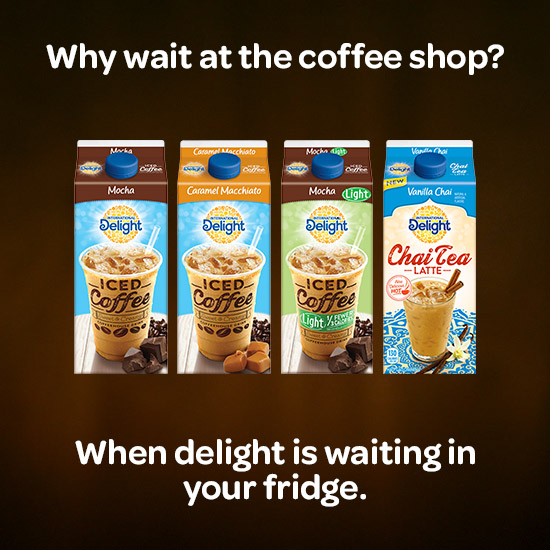 Image Source: POPSUGAR Photography / Jae Payne