Tips For Flying With Pets
12 Tips For Flying With Pets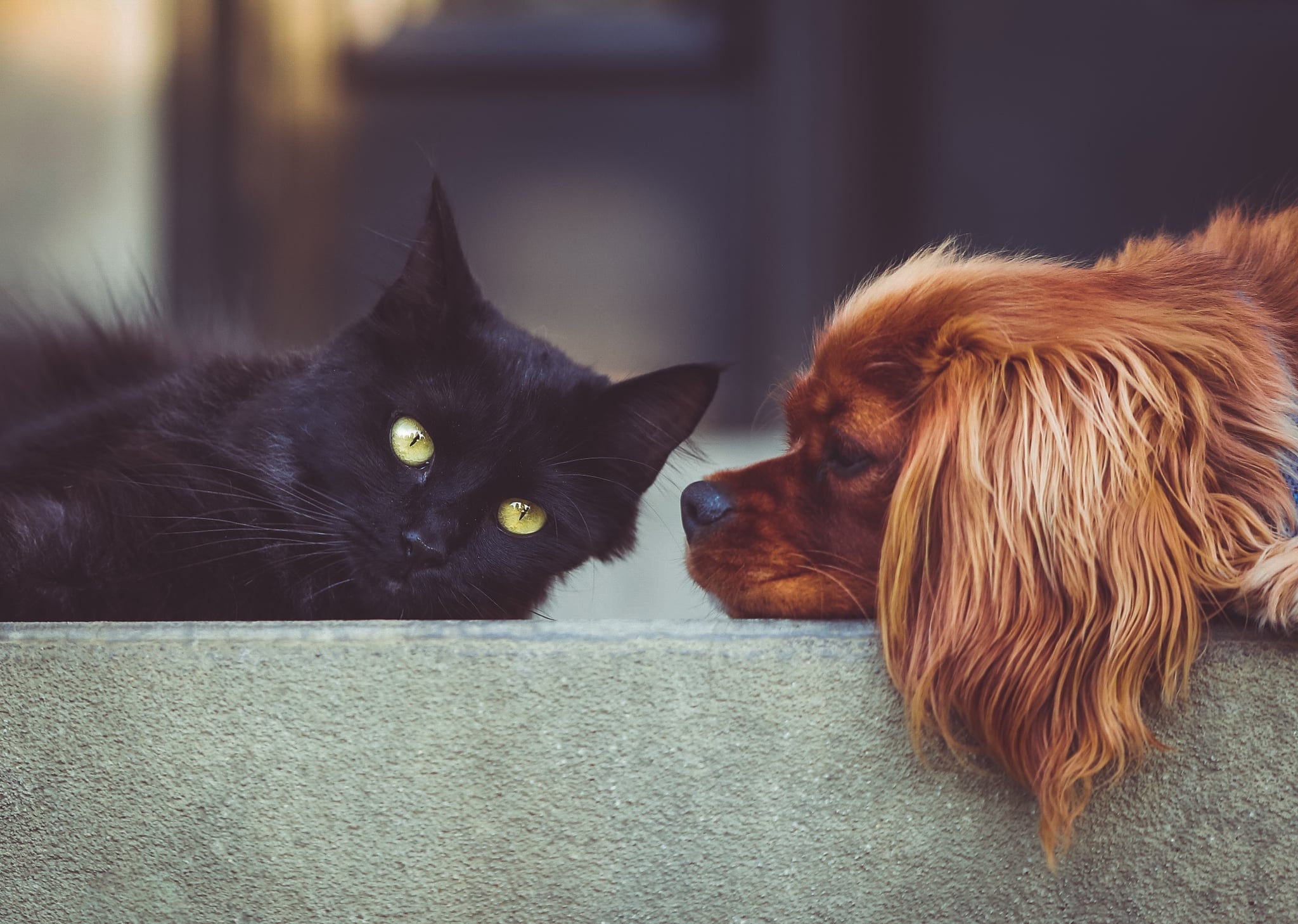 Where I go, my cat goes. She moved up the East Coast with me, across the country with me, and up the West Coast to San Francisco in a U-Haul with me. She's quite well-traveled, much to her dismay. Since my family is back on the East Coast still, my cat often flies home with me, much to both of our dismay. Traveling with pets can be tricky — there are so many factors to consider, and it's pretty pricey (though often not as expensive as pet care for a long trip can be). Over the years, and after countless flights with my cat, I've picked up plenty of useful tips for making the whole event as painless as possible. Here are some important things to know when traveling with your pet.
1. Book your ticket early.
Planes limit the number of pets allowed per flight, so make sure to book your pet's place before the limited spots fill up. This is a risk especially around the holidays, because the number of people traveling with pets increases.
2. If you book online, call the airport to confirm your pet's spot.
In my experience, I haven't been able to secure my cat's spot on the plane when I purchase my tickets online — there's no option to add her on (at least with the airlines I've used). I simply book my ticket online, wait for my confirmation details, then call the airline's customer service line. I give them my flight information, and they make a note that I'm bringing a pet.
3. Research airline pet policies and fees.
Different airlines charge different fees for pets to fly, and some airlines don't allow pets at all. Do your research to find, based on where you are headed, which airlines offer the cheapest fees for pets.
4. Be prepared to pay at the airport.
Since you can't book your pet's "ticket" online, don't forget to factor that cost in to your travels, since you will have to pay for them at customer service at the airport.
5. Purchase a travel-friendly carrier.
Carrying an animal around an airport can be cumbersome, to say the least. Get a carrier that's comfortable to carry and one you know your pet is comfortable in as well. Keep in mind your cat or dog will be flying at your feet, so the more compact, the better. Standard carry-on rules apply to these carriers in terms of dimensions, weight, etc.
6. Allow your pet to get used to the carrier beforehand.
Many pets (my crazy cat, for example) absolutely hate being in carriers. One way to ease the pain of the travel process is to allow your cat or dog to become familiarized with their carrier. They will be more comfortable and less confused by being stuck inside the carrier if their scent is already all over it.
7. Only sedate your pet based on the instructions of a veterinarian.
Don't give your pet any medicine to calm them until you talk to a vet. I choose not to sedate my cat when I fly with her, but some pet owners choose this option to help keep their pets (and themselves) from being extremely stressed out.
8. Get to the airport early.
Traveling with pets is like traveling with kids — you never know what new, fun challenge may arise. Save yourself and your pet some stress by arriving at the airport a little early in order to make sure the process goes as smoothly as possible. Getting through security can take a little more time with a cat or dog than when you're flying solo.
9. . . . But don't get to the airport TOO early.
Pets don't always love being stuck in a small container (does anyone?), so the less amount of time they are confined, the better. Don't get to the airport so early that you have to wait around while your pet is crammed in their carrier. Also, make sure you know where the pet relief areas are at the airport you're in!
10. Be prepared to take your pet out of their carrier to go through security.
The least fun part of traveling with a pet is taking them out of their carrier in order to go through security. Be ready to remove them from the carrier and walk through the scanner with your cat or dog in your arms for smaller pets and on a leash for larger ones. Before it's your turn to go through, have all of your items ready, shoes off, and pet in hand to avoid stopping up traffic behind you.
11. You will have your hands tested.
Once you pass through the scanner with your pet, a TSA officer will give your hands an explosive trace detection swab to make sure there's no evidence of explosives on your hands. Don't be alarmed! When you are traveling with an animal, they do this every time.
12. Remember that you must pay a fee for your departing and returning flights.
You will have to pay a pet fee on the way to your destination, and upon returning, you will need to go to the customer service desk at check-in and pay a fee for the return trip as well. If you are making multiple stops on your trip (not counting layovers), keep that in mind, because that means you will be paying $100+ per leg of the trip. It can seriously add up, which is why I've made sure around the holiday season to limit my number of different destinations.