Towelkini Towel and Bikini in One
Please Don't Ask Me Why, but You Can Now Buy a "Towelkini" For Your Next Beach Trip
As POPSUGAR editors, we independently select and write about stuff we love and think you'll like too. POPSUGAR has affiliate and advertising partnerships so we get revenue from sharing this content and from your purchase.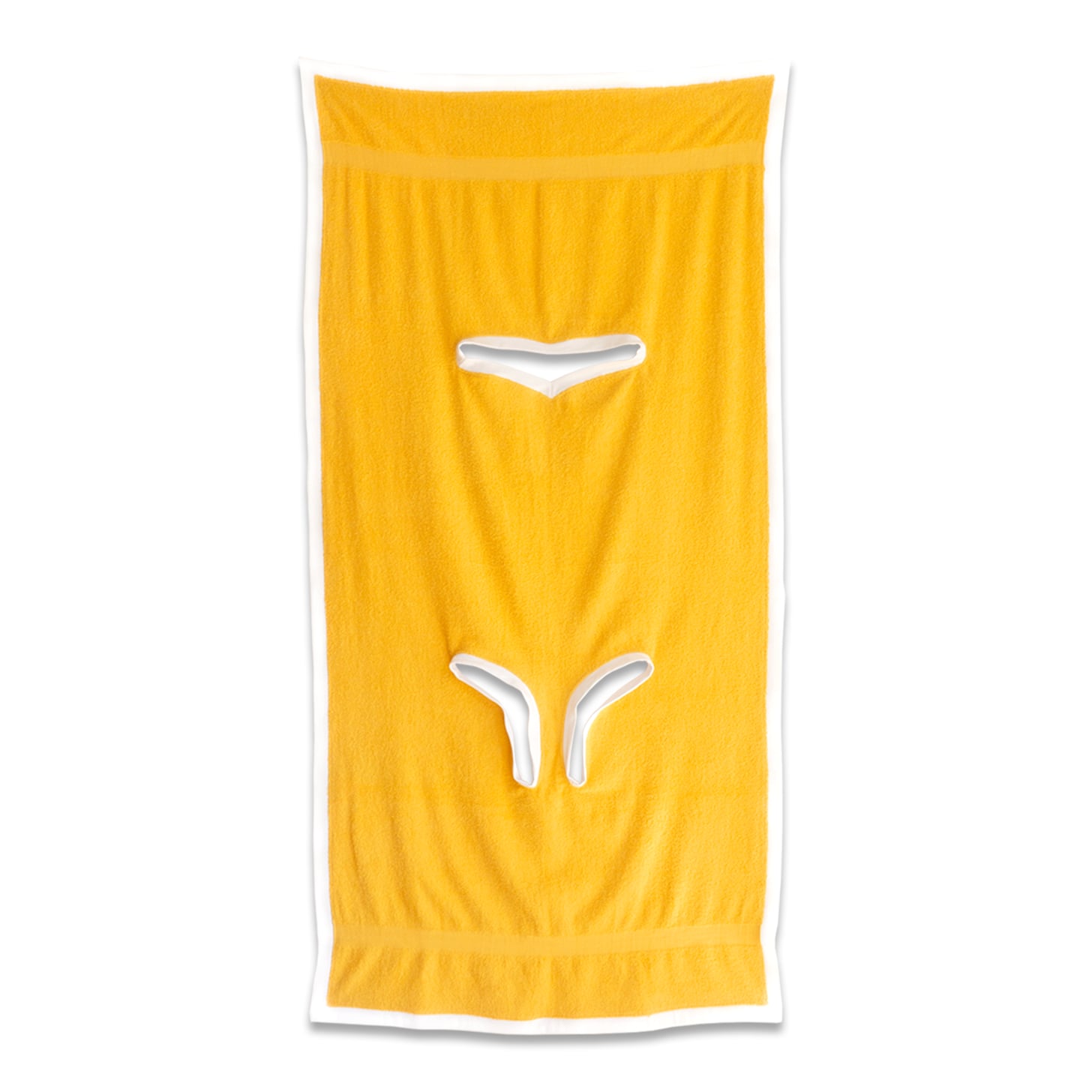 From cockroach-shaped pool floats to Taco Bell's fiery new Summer merch, it's getting a little difficult to keep up with all the wacky poolside accessories that are floating around out there. And now there's another quirky product that might just be changing the face of beachwear as we know it: the "towelkini." A company called Special Special is currently selling the product — obviously a portmanteau of the words "towel" and "bikini" — on its website, because why bring a towel to the beach when you can simply be the towel?
The towelkini was designed by Aria McManus as a way to help you lighten up your beach bag a little by joining the two most essential beach items together. It's made with 100 percent cotton and comes with a hole at the top for your head to go through and two more that are closer to the bottom for your legs. By the looks of a few promotional photos, it can also be worn while lying out in the sun — just make sure you're prepared to deal with whatever crazy tan line situation comes along with it.
Customers can buy the Special Special Edition No. 23 Towelkini ($199) in two colors: gold and hot pink.
Image Source: Special Special