Tron Roller Coaster at Disney World
A Tron Attraction Is Officially Coming to Walt Disney World!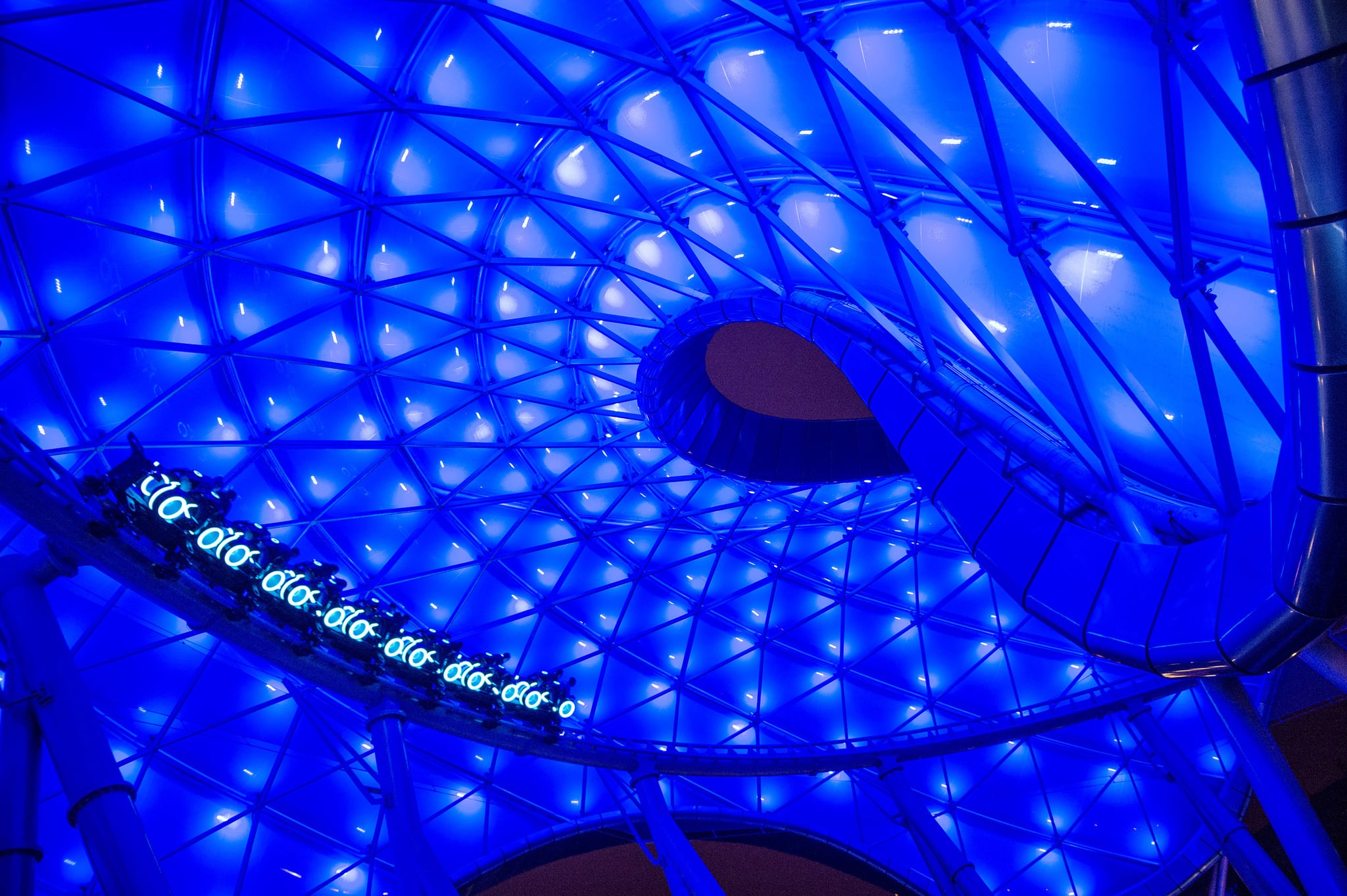 A Tron roller coaster may not be replacing Walt Disney World's Tomorrowland Speedway, but a film-themed attraction is indeed making its way to the park!
Bob Chapek, chairman of Walt Disney Parks and Resorts, announced the news at D23 that fans have been crossing their fingers for. The Tron Lightcycle Power Run attraction at Shanghai Disneyland quickly rose to the top of everyone's list of favorite rides at that park, and now it's officially coming to the States.
Instead of replacing Tomorrowland Speedway, according to Disney the new attraction will sit "in an entirely new area right next to the Space Mountain attraction at Magic Kingdom Park."
Chapek said the plan is to open the Tron roller coaster just in time for Walt Disney World's 50th anniversary, in 2021.