What Is the Hilton Honors Program?
You'll Soon Be Able to Use Your Hilton Rewards Points to Shop on Amazon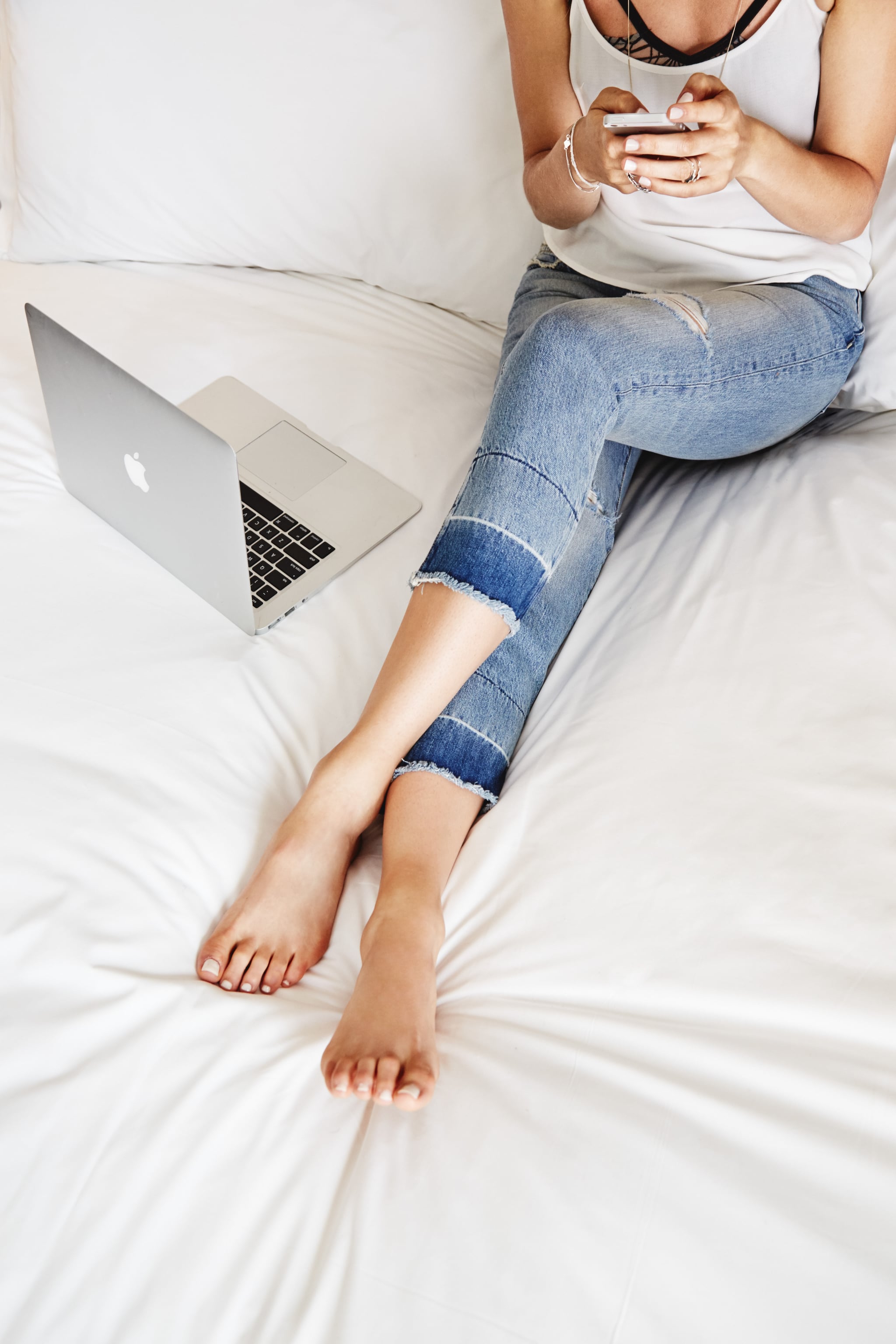 Image Source: POPSUGAR Photography / Benjamin Stone
When I told my friend we should stay at Hilton's new Canopy hotel in Reykjavik, Iceland, for our most recent vacation, her immediate reaction was, "We can't afford Hilton." What she didn't know is that Hilton has many other hotel brands under its umbrella (Hampton by Hilton, DoubleTree by Hilton, Canopy by Hilton, etc.), and what she also didn't know is that signing up for Hilton's rewards program, Hilton Honors, is the easiest way to save money on your stay. Mark Weinstein, Hilton's senior vice president and global head of loyalty and partnerships, described the rewards program as a way to enhance guests' stays and add a little magic. "The backbone of the program is getting to know you," he said. To do this, Hilton has spent years crafting the Honors program into something that guests will really benefit from and keep them coming back to Hilton time and time again.
Like any other loyalty program, you earn Honors points after you sign up and stay at Hilton hotels. You can also earn points by using a Hilton credit card and making purchases through the Hilton shopping portal. Sounds like every other loyalty program you've ever heard of, right? Where Hilton diverges from the pack is what you can get with your rewards points. Hilton provides its members with exclusive experiences that you can't find anywhere else. But there are other aspects of this program that you also may not know about. Read on to learn more about what the Honors program has to offer.
1. It's free
The Hilton Honors program is completely free to join, and you start saving money right away. Once you're a member, you have access to discounted room rates right from the get-go. It's like Hilton is paying you to join the program rather than the reverse.
2. You'll soon be able to use your points on Amazon
Hilton just announced that later this year, Hilton Honors members will be able to shop on Amazon with their rewards points. As Hilton's first hospitality industry partner, Amazon will offer just about everything for purchase with points, so you can turn your hotel stays into just about anything!
3. You can use your points for so much more than hotel perks
Your Honors points can buy you a lot of things, but what Hilton really wants guests to know is that your points can buy you once-in-a-lifetime experiences. Hilton partnered with Live Nation to set up artist experiences that Honors members can bid on or purchase on the Honors auction site. One experience option is private concerts at Hilton hotels all over the world. In June, Honors members were able to use their points to purchase tickets to a private Tegan and Sara concert at the Hilton Toronto.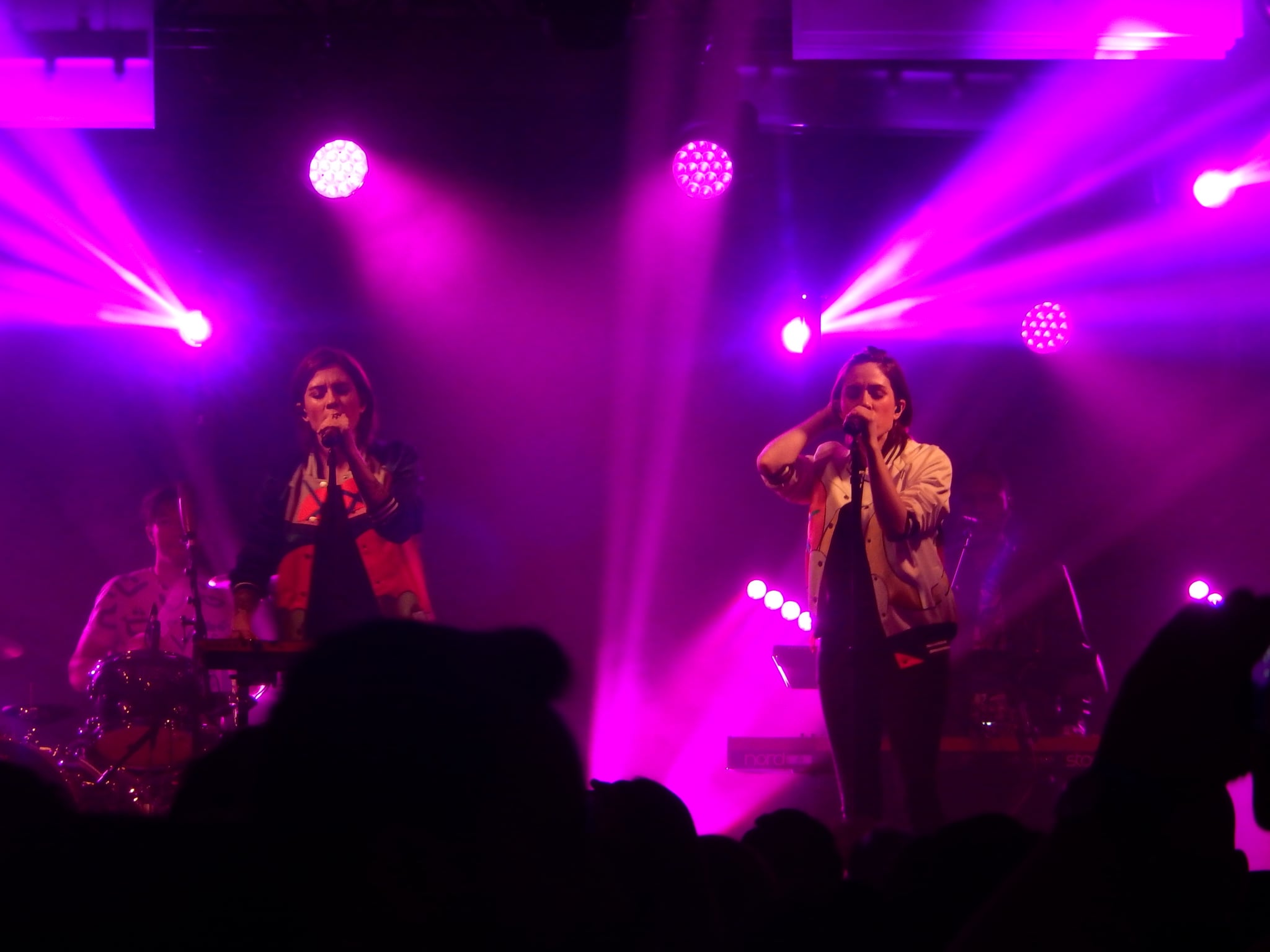 Image Source: POPSUGAR Photography / Hedy Phillips
Earlier in the day of the concert, Hilton took me along on an example of an artist experience that you can bid on with your points. I was able to tag along with Tegan and Sara on a coffee tour of Toronto for a couple hours. Past artist experiences have included a tour of Nashville with Gavin DeGraw and a private cooking session with Sara Evans.
Hilton doesn't just partner with Live Nation, though. You can purchase experiences through Hilton and some of its other partners as well. Currently up for auction are a couple one-of-a-kind sports experiences.
4. The more points you earn, the faster you earn them
Hilton truly values its customers and wants to reward loyalty. Because of this, the rate at which you earn Honors points increases as you earn them. Also, the more you stay with Hilton, the more Hilton learns about you and can tailor your account. The brand will keep track of the places you frequently travel and your room preferences so it can send you targeted emails that are super relevant to you. "It's about our loyalty back to the customer," Weinstein said. "The legacy of our company has been to serve the customer and make you feel welcome."
5. You get free WiFi
Let's be real, the internet is hugely important in our lives and to get it for free is a big deal. Immediately upon joining Hilton Honors, you're on the blue level of the program, which includes free WiFi in the Hilton hotels and all of its many brands. Once you reach diamond level, which is the top tier, you get free premium WiFi.