Source: POPSUGAR Photography / Sisilia Piring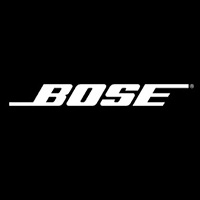 Looking for some screen-free entertainment this Summer? We partnered with Bose to compile a list of editor-approved playlists, podcasts, and audiobooks that are perfect for streaming.
Summertime is meant to be spent outdoors enjoying the gorgeous weather, and we're all about streaming on portable speakers to keep ourselves entertained while doing so. We asked our editors what they're looking forward to listening to this upcoming season, and they gave us everything from podcasts to playlists. Keep reading to find out their suggestions and let it inspire your own list!
Podcasts
You Must Remember This: "This storytelling podcast is entrancing and takes you back in time to explore Hollywood's first century. It gives you little facets of history that even the biggest culture buff may not know! It's addicting." — Sabrina Dhillon, audience development manager
Fat Mascara: "In a stroke of genius, two beauty editors created this weekly podcast that offers a deep dive into the industry. Each show also includes an intimate interview with insightful experts like celeb makeup artists and dermatologists, ready to answer every burning question you've ever had. Beauty junkies will want to download this podcast, stat." — Joanna Douglas, editorial director, native content
Anna Faris Is Unqualified: "My obsession with the Pratt-Faris family is borderline weird but for good reason. In the podcast, Anna and her interesting array of celebrity guests dish out the relationship advice you don't want, but need." — Sarah Wasilak, assistant editor, Fashion
Audiobooks
The Girl on the Train: "I really like listening to audiobooks before they become movies, and I know this one (premiering in October with a packed cast, including Emily Blunt and Justin Theroux) is going to be good." — Kelsey Garcia, editorial assistant, trending and social
Modern Romance: "I can't wait to listen to Aziz Ansari's book on audio. I've heard it's better than the print version because he inserts little jokes and side notes that are hilarious!" — Stephanie Nguyen, assistant editor, native content
Dublin Murder Squad: "I can't get enough of Tana French's addicting series! It makes my commute fly by and doing chores way less boring." — Brinton Parker, assistant editor, trends and viral features
Music
All-American tunes: "To me, there's something about Summer that just feels like it's the all-American season, and not just because of July 4. I love listening to tracks like 'All Summer Long' by Kid Rock and 'Sweet Home Alabama' by Lynyrd Skynyrd. I'm also a millennial who probably should've been born in the '70s." — Samantha Netkin, assistant editor, native content
Cloud Nine: "The music on Kygo's new album makes you want to dance with a drink in your hand. It's full of feel-good vibes, and the songs are perfect for blasting while lounging at the pool or beach with your girlfriends." — Marina Liao, editorial assistant, trending and social
Roadtrip playlists: "Whether it's a trip to the beach or a weekend getaway, every car ride I go on needs a killer playlist to pump up the energy. I'm probably biased, but POPSUGAR's got some perfect Summer soundtracks for any crew on the move. This one's my favorite!" – Alessia Santoro, assistant editor, Moms
Learn More about the Bose SoundLink Mini!