Where to Get Free Doughnuts on National Doughnut Day
7 Places You Can Get Free Doughnuts This Friday, Including Dunkin' and Krispy Kreme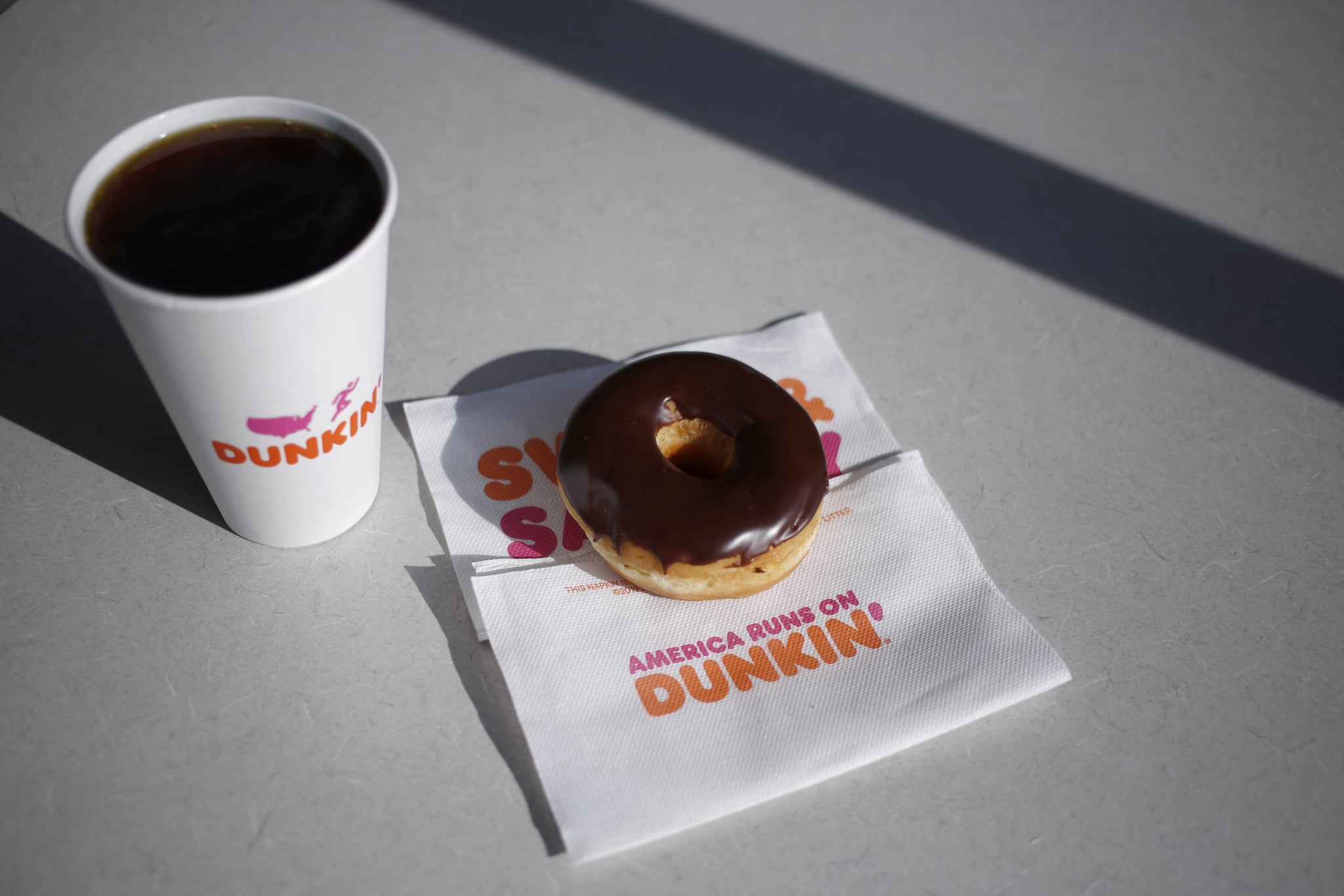 Doughnut-lovers, it's your time to shine. National Doughnut Day (or Donut Day, depending on which camp you're in) is June 2, and your favorite brands are going to make sure it's a sweet one.
National Doughnut Day, typically celebrated on the first Friday in June, was established in Chicago in 1938, according to The Salvation Army. It was created by the charity to honor the "Doughnut Lassies" who served the sweet treat to soldiers during the First World War.
Fast forward 85 years later, and some of the biggest doughnut retailers in the US are celebrating the niche holiday by giving away free doughnuts. And we have all the details on how to get some.
Here's how you can get a free doughnut from Dunkin' Donuts, Krispy Kreme, and more this Friday.
Krispy Kreme is giving out a free doughnut of choice — no purchase required — to customers on Friday, June 2, the brand shared on Twitter. But if you're a devoted fan of the brand, you know it's hard to eat just one. There's more good news on that front: if you order any dozen doughnuts, you can also get a dozen glazed for just $2.
Dunkin' Donuts is getting in on the National Doughnut Day action by offering customers a free doughnut with the purchase of a beverage, per a tweet from the brand.
Duck Donuts, a shop native to the Outer Banks but now with locations all over the US, will offer customers a free cinnamon-sugar doughnut (no purchase necessary) on Friday, June 2, per an Instagram post from the brand.
LaMar's Donuts, which has 25 locations in five states, tweeted that it'll be giving out a free Ray's original glazed doughnut to each customer as well as free T-shirts and other swag.
Shipley Do-Nuts, a franchised chain with more than 300 stores, mostly in the Southern US, is giving away a free glazed doughnut with any purchase (while supplies last, and at participating locations) on the holiday, per an Instagram post. You can snag one even when ordering online when you use the code Donutday23.
Dapper Doughnut only has seven locations, but if you're lucky enough to live near one, you should hustle in this weekend. The brand is offering one of the best deals for National Doughnut Day, giving away a free six-pack of cinnamon-sugar and powdered-sugar doughnuts with every purchase from June 2-4, the brand shared in an Instagram post.
Voodoo Donuts, which has 17 locations across six states, is offering $10 dozens on the holiday, per a post on the brand's Instagram.