Winter Wine Bottles
Easy Holiday DIY: Winterized Wine Bottles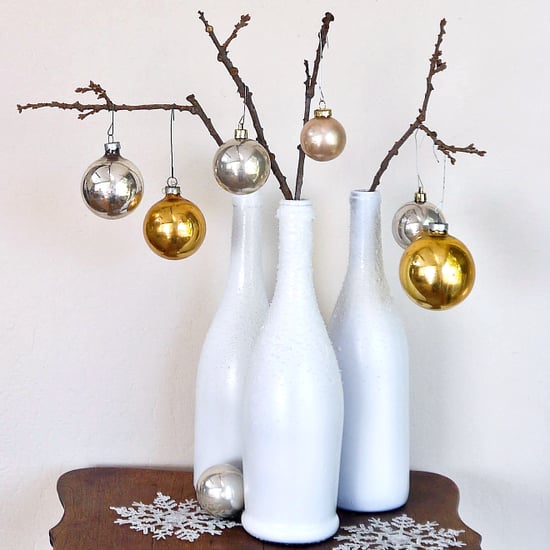 If you're tight on space, but still want to display some holiday spirit, save your wine bottles to use as Winterized vases that look lovely on their own or filled branches as a mini tree. The chic decorations bring the season indoors and are so easy to pull off.
What You'll Need:
Wine bottle
White spray paint
Spray paint
Spray adhesive
Epsom salts
Directions:
Start by removing the label from the bottle and then wiping it clean. Before you spray-paint the bottle, it has to be completely dry, so placing it in a nice, warm spot is a quick way to get rid of any moisture.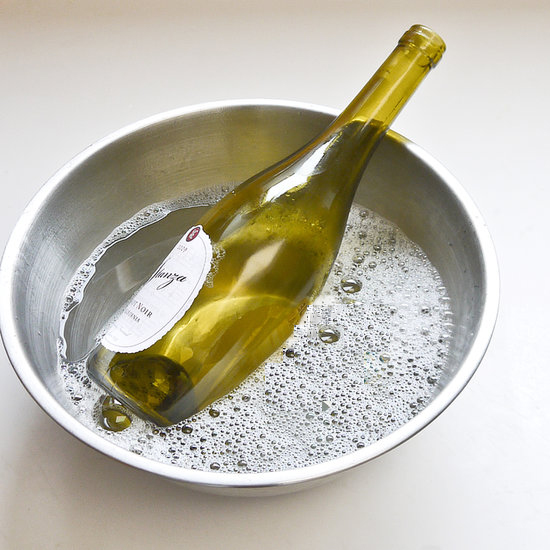 Take the bottle outdoors, or to a well-ventilated area, and cover your work space with newspaper. Working slowly, around six inches from the bottle, spray-paint in even strokes until the bottle is coated.
Let dry and then touch up as needed. After an hour, slightly spritz the top half of the bottle with spray adhesive and then dust it with Epsom salts. Continue spritzing and dusting until it looks like the bottle was left out in the snow.
Once the bottle is dry, use it to create a pretty display or line several up along your mantel. Just avoid getting the outside of the bottle wet — moisture will dissolve the Epsom salts.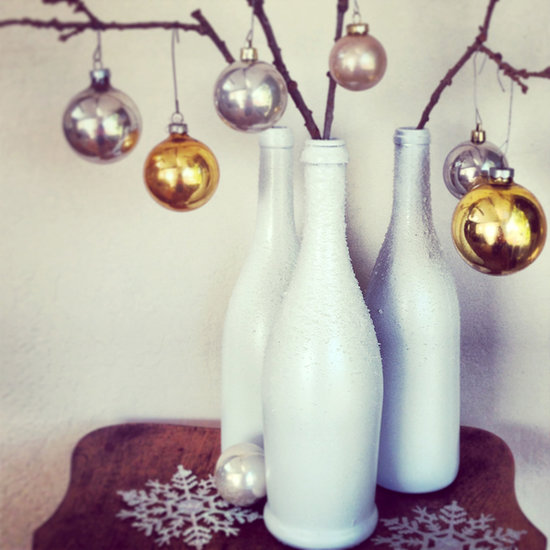 Check out these other unique ways to use Epsom salts.