26 Reasons Disney's New Type of Cruising Will Top Your Bucket List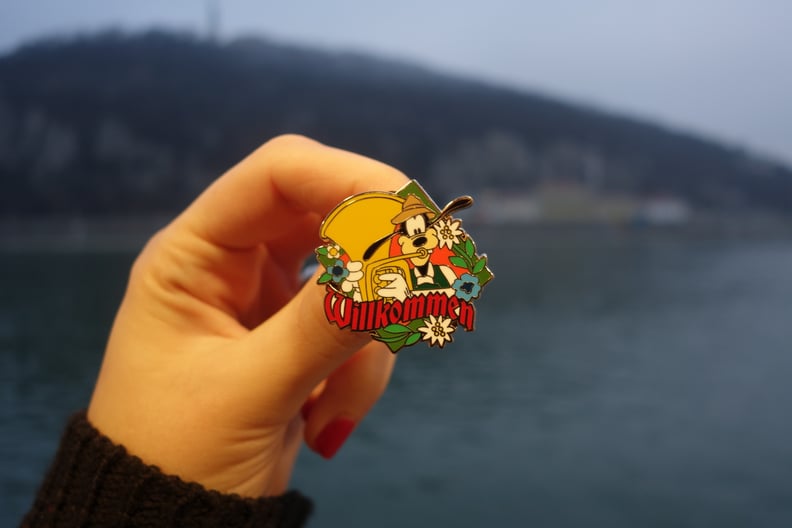 POPSUGAR Photography | Carlye Wisel
POPSUGAR Photography | Carlye Wisel
Brace yourself — there's a whole layer of Disney travel that's about to blow you away. Adventures by Disney, which offers exciting, earth-spanning trips to exotic locales, is now hitting countries like France, Germany, Hungary, Austria, and Switzerland on its Rhine and Danube River Cruises.
Unlike Disney Cruise Line, you won't hang out with Goofy on board or explore the sights in Mickey Mouse ponchos; it's Disney in name and level of excellence only — and wow, is it excellent.
Never been on a river cruise? Don't be surprised if it tops your future travel plans. Adventures by Disney has taken the age-old method of watching the sights drift by and given it a full 180, replacing relaxing itineraries with energetic experiences. (As you'll see, there's plenty to do!) I took a spin on their Danube River Cruise and couldn't believe the historical sights, spectacular marvels, and epic cities we saw in just one week. It's so different from the Disney Cruise Line journeys you know and love, yet totally awe inspiring on its own. Here's why you'll find yourself dreaming of Bavaria and beyond this coming year.
01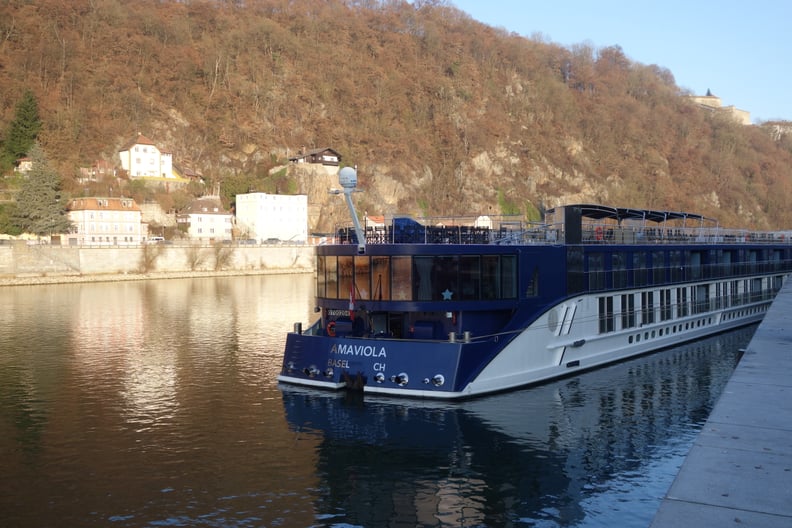 River cruising slays ocean cruising.
Instead of a massive do-it-all vessel built to distract during entire days at sea, river cruise ships are a streamlined form of transportation. Think of it as a five-star hotel tipped on its side that travels across the world, bringing with it the best foreign countries have to offer.
02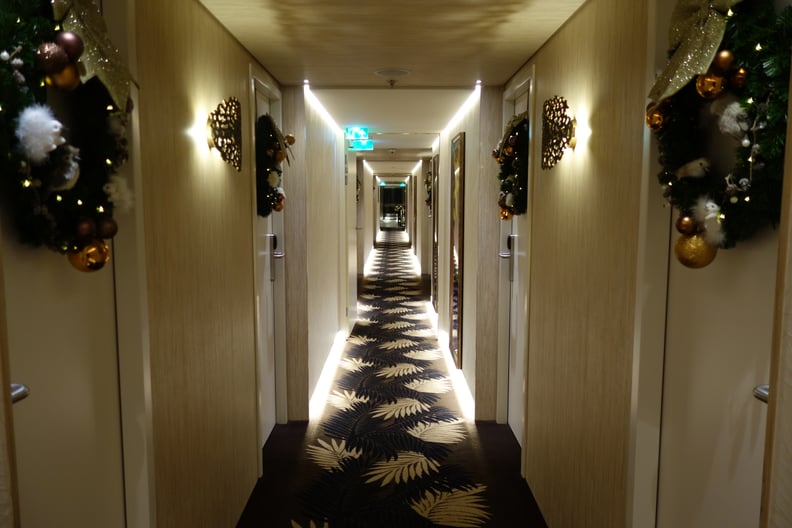 The ship is insanely well appointed.
With Adventures by Disney's AmaWaterways partnership, guests can luxuriate in the upscale vessels and their high-end colorful decor, which spreads to its lounge, fitness center, and chef's table restaurant (mine was even decked to the nines for the holiday season, with each stateroom receiving its own light-up wreath!).
03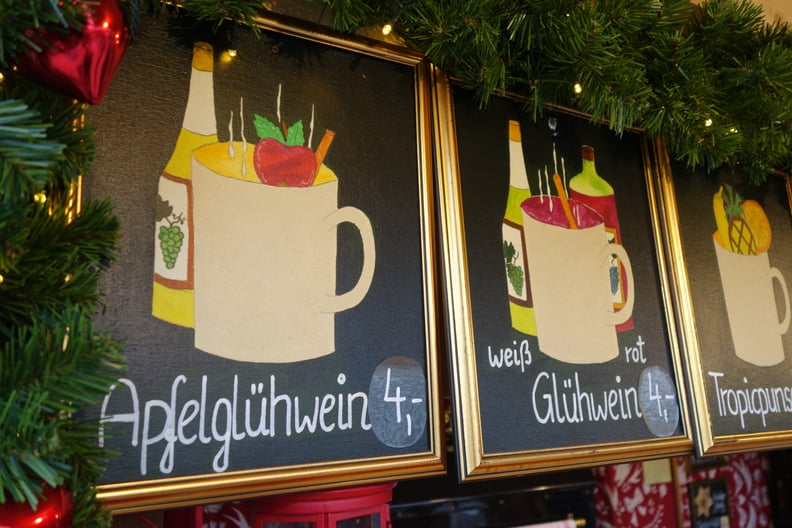 Everything is easy-peasy.
You can legitimately show up to the trip not having planned a thing and you'll be set. All meals, gratuities, and tips are included, and transportation to and from the ship is pre-arranged. And, instead of taking a tender into a Caribbean port each day, you'll simply walk off into the Austrian countryside or a Slovakian village. All said and done, you'll take in four different countries without having to re-pack your suitcase.
04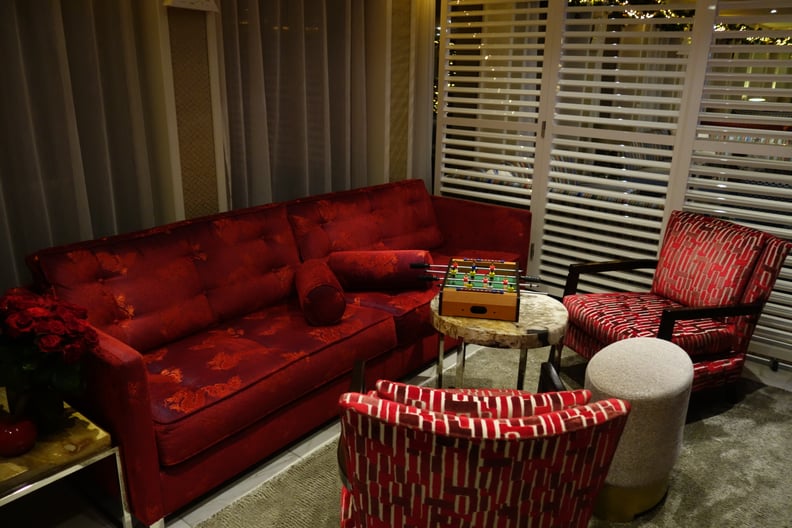 It's more accommodating than cruises you're used to.
Any downfalls of bustling cruise liners — long lines at guest services, a forced dinner seating, entertainment quickly reaching capacity — are non-existent with Adventures by Disney's trip, which maxes out at 160 guests. You'll save room in your luggage, too, since there aren't any formal nights; the dining room is "smart casual" for all meals. The amenities are top notch, too, trading endless soft-serve for a 24-hour espresso machine, offering small sips and bites when you return from excursions, and complimentary WiFi throughout the ship.
05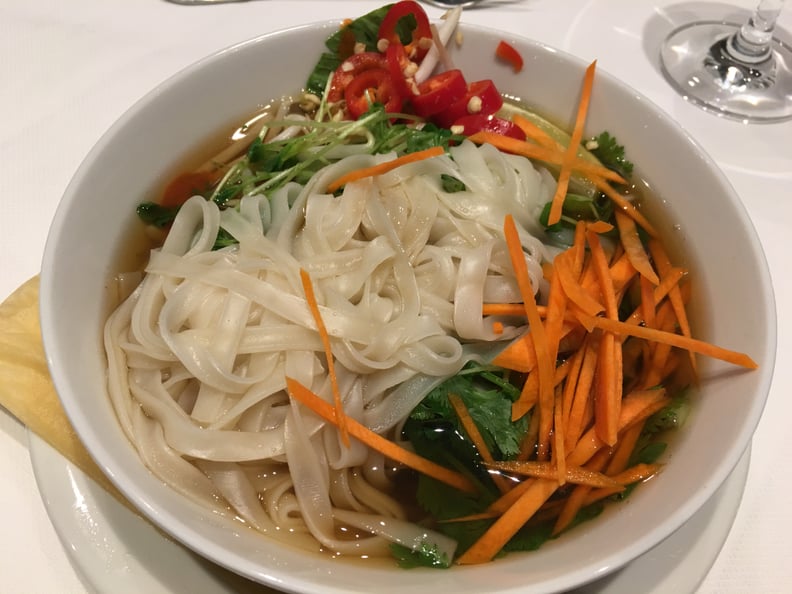 The food is really, really, really good.
The dining room operates more like a luxury hotel restaurant than a cafeteria. Self-serve options are a far cry from typical cruise buffets — eggs to order, roasted veggie salads, make-your-own Vietnamese pho — and the multi-coursed dinners offer endless options, as well as a divine cheese selection and some of the region's best local food. (The schnitzel on board was better than at a famed Viennese restaurant!) Can't find what you want? There's always a menu to order off of, ensuring something special.
06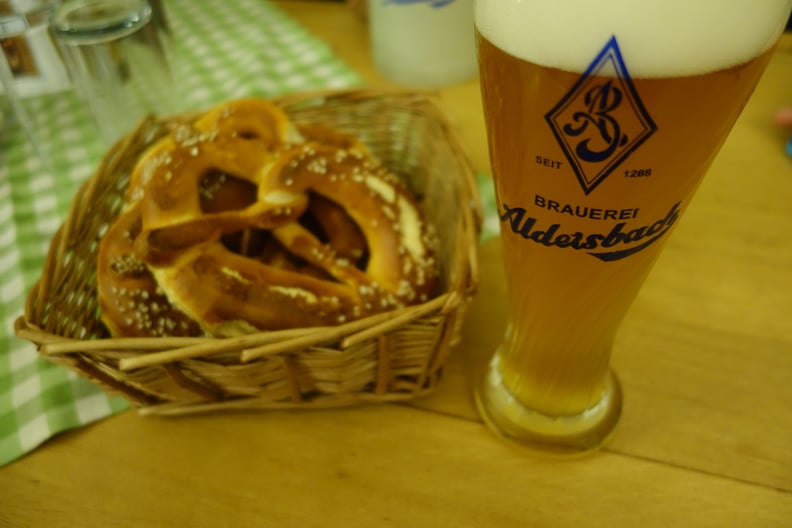 Local beers and wine are included.
Sip champagne at breakfast, toast with a round of brews at lunch or enjoy a Wachau Valley Veltliner with dinner; it's all complimentary. There is a fee-based bar on board, but between the Oktoberfest celebrations, schnapps tastings, and brewery tours, you likely won't need it to drink up.
07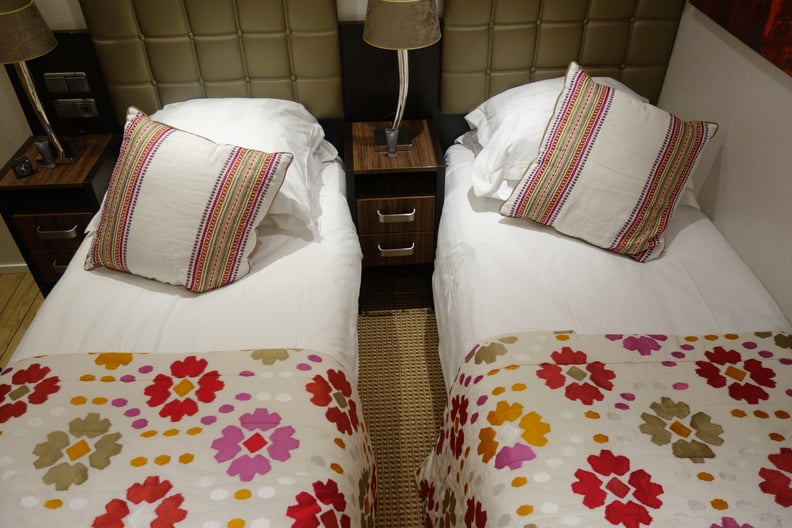 The staterooms are lovely.
Plush pillows, ample closet space, plenty of storage — even the beds are crazy-comfortable (don't be spooked by the separation; the staff will combine them into one if you're traveling as a couple!).
08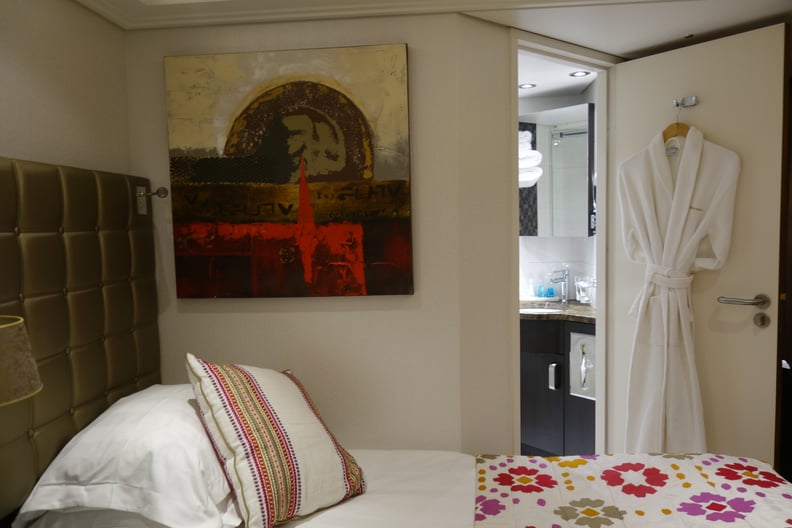 09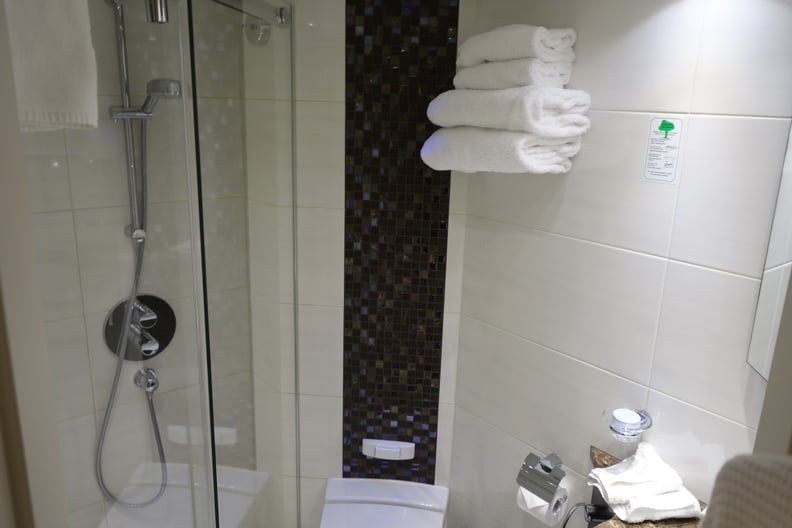 And the bathrooms are actually worth writing home about.
Teeny tiny or not, they feel bigger than they are and come fully equipped with robes, stacks of towels, and amenities like hand lotion and blow dryers. They even have full showers — none of that cruise-ship space-age capsule nonsense! — with water pressure that'll rival yours back home.
10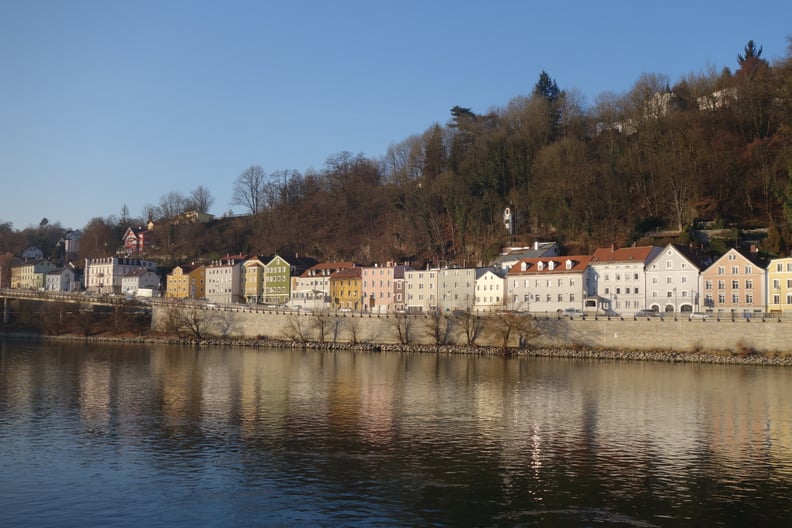 The windows are next level.
Forget portholes. Every single room is equipped with either a balcony or a full sliding door, ensuring you don't miss a thing on your journey down the gorgeous sights of the Danube or the landscape of the Rhine rivers.
11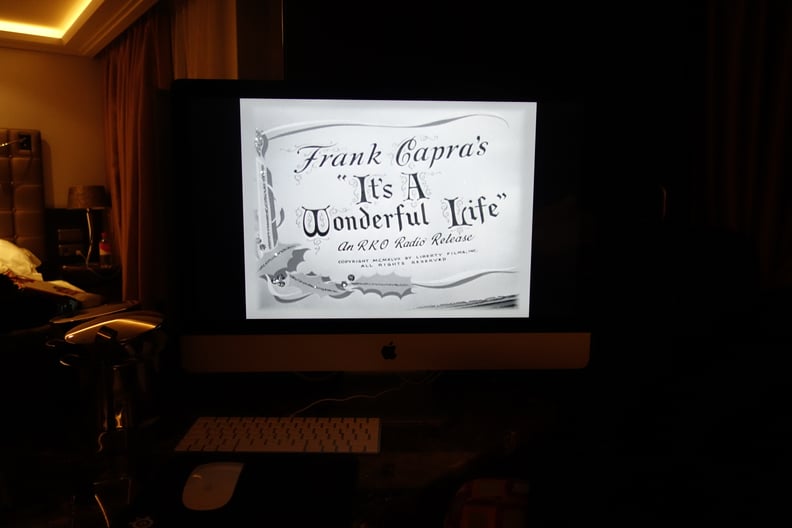 Each stateroom comes with its own computer.
There's no in-cabin TV on AmaWaterways. Instead, it's replaced by an iMac preloaded with on-demand favorites, television channels, and on our Christmastime cruise, beloved holiday films. (Pro tip: leave your laptop at home and use this handy desktop instead!)
12
Excursions aren't an add-on — they're the entire trip.
Snap selfies among the Alps treetops or photos while on an evening cruise of Budapest's illuminated architecture without having to fork over cash for tickets, tours, or tipping local guides. Everything is completely included, meaning you'll only pay once to fully explore Austria, Hungary, and Germany on the Danube River Cruises or Switzerland, France, Germany, and The Netherlands on the Rhine. Best part is, you always get your first choice, as everyone chooses them on the first day for guaranteed availability.
13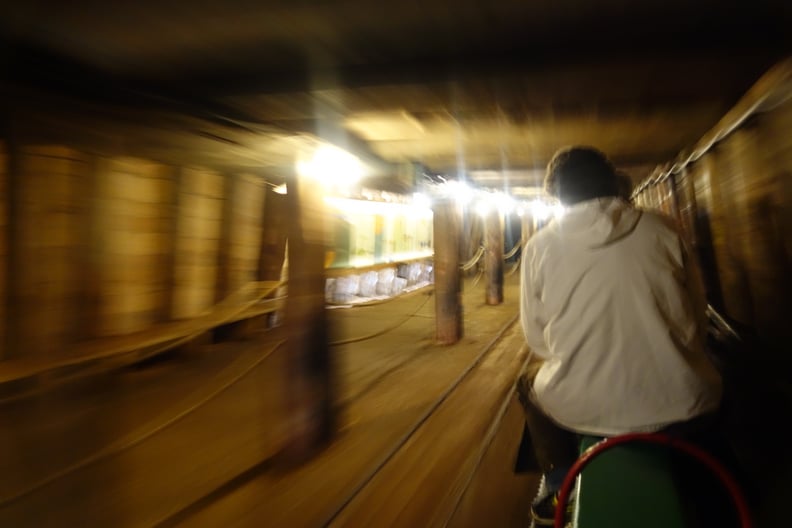 It's intimate, so you'll never feel overwhelmed.
A small headcount means you see everything up close, whether you're watching a traditional German Oompah band at a private waterfront performance or sliding into the depths of Austria's Hallein Salt Mines. The top-notch Adventure Guides immediately know you by name, the waitstaff remembers your drink orders, and couples can even sit alone at tables of two when dining, unlike life on a traditional ship.
14
The itineraries ensure you get the most out of quick city visits.
There's no waiting in line for museum tickets, puttering around for a half hour before a tour starts or desperately trying to find public Wi-Fi to locate a nearby restaurant. Everything is set in advance and scheduled efficiently, letting you blow through the greatest sights and coolest places in as little time as possible.
15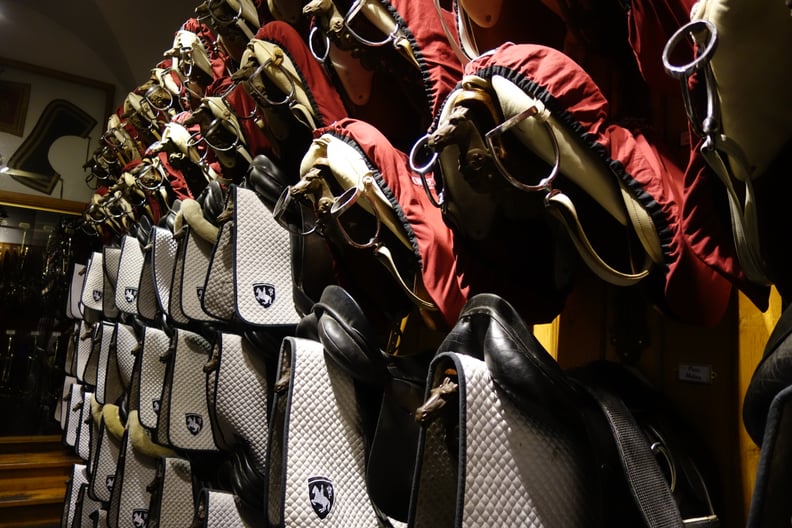 And, because it's Disney, they can make magic happen.
Our Christmas Danube cruise brought many special moments, including a cocktail party, tour, and private Lipizzaner performance at Vienna's Spanish Riding School — which famously only shows on the weekends. With personal tours of ancient castles, pre-arranged cathedral organ performances, and individual marionette theater showcases, Adventures by Disney goes above and beyond to book one-of-a-kind experiences guests would likely never see otherwise.
16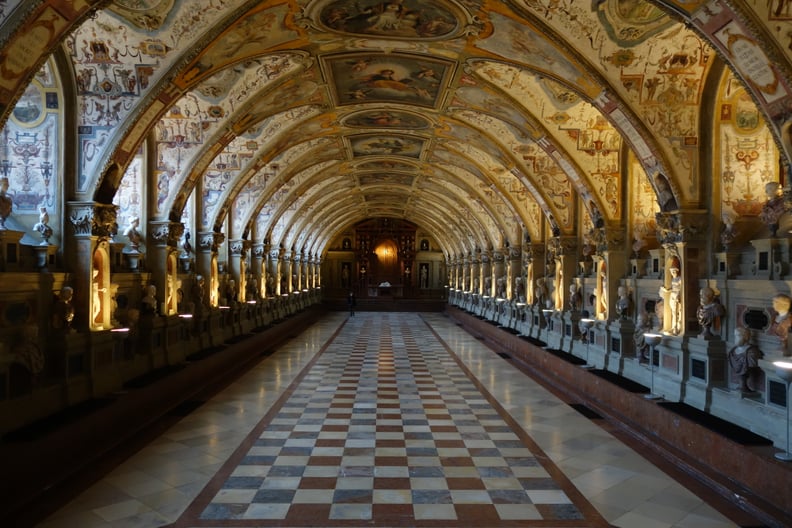 . . . But no activity is mandatory.
Want to go to the baths in Budapest or hit Museums Quartier in Vienna instead of what's scheduled? You always have the opportunity to explore and carve out an itinerary of your liking. With a free morning in Munich before boarding the ship, I was able to swing by the ornate decor of the Residenz museum, hit a local vintage shop, and even view the Rathaus-Glockenspiel clock, all before meeting back up with the group.
17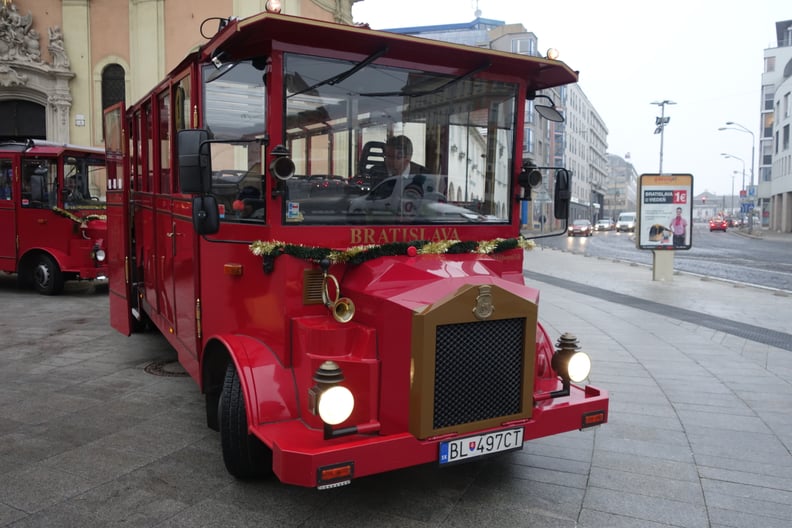 Group trips are actually incredible.
As a travel writer, the idea of being slowed down by a straggling group of tourists seemed nightmarish, but even I was floored by how much I liked making new friends and traveling with the pack. QuietVox devices let you use earbuds to low-key listen along to a local expert or tour guide (no shouting!), kids are often separated into different groups at historical sites, and the pace was quick. I'd never consider myself a straggler, and yet I was often the one falling behind!
18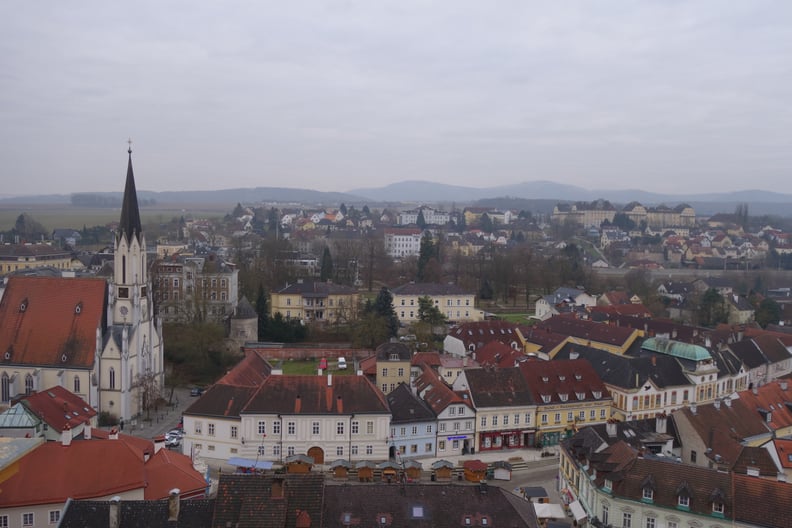 The activities are perfect for making memories.
Whether you're going with a group of friends, as a couple, or on a mother-daughter trip, you'll look around at the top of a Benedictine Abbey or inside the centuries-old Aldersbach Brewery and think "how in the world did we get here?!" It's all quite awe inspiring — and not just because the Snapchats you'll nab are *100 emoji* worthy.
19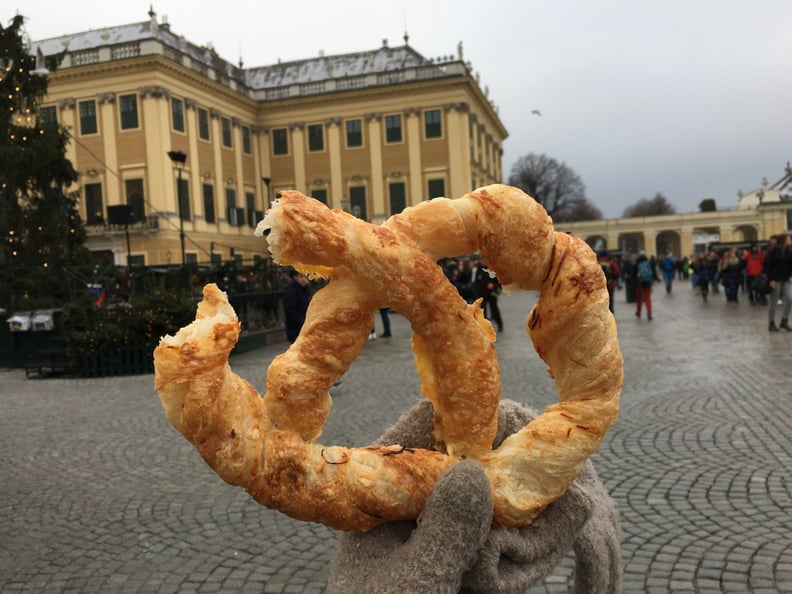 You'll eat a lot but get a ton of exercise, too.
Since most excursions in small Bavarian or Eastern European towns involve walking or exploring and others — like a tour of Dürnstein Castle ruins — are straight-up hikes, you'll easily offset the noms you'll devour, from stacks of soft German pretzels to Vienna's irresistible Sachertorte.
20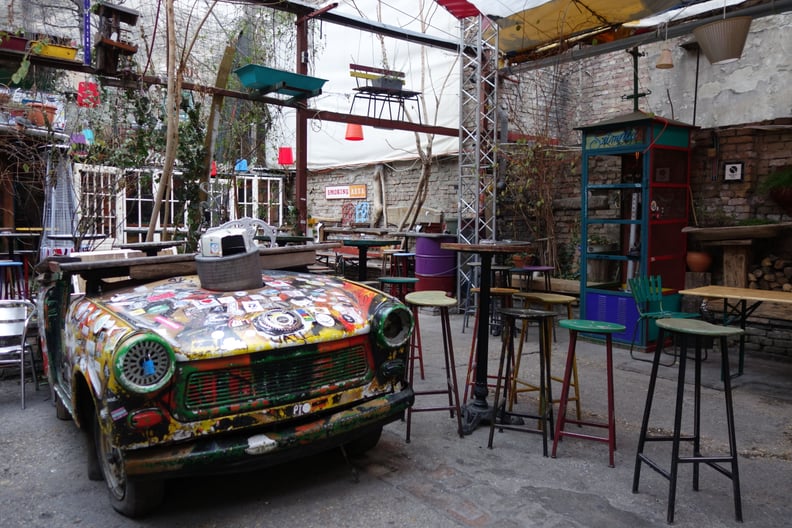 All aboard times are perfect for partiers.
The ship won't set sail until the wee hours of the night, offering plenty of time to get a taste of local culture while in port. Nearby bars are typically a short walk away in port towns, and famed nightlife in larger cities, like Budapest's ruin bars, are just a cab ride away.
21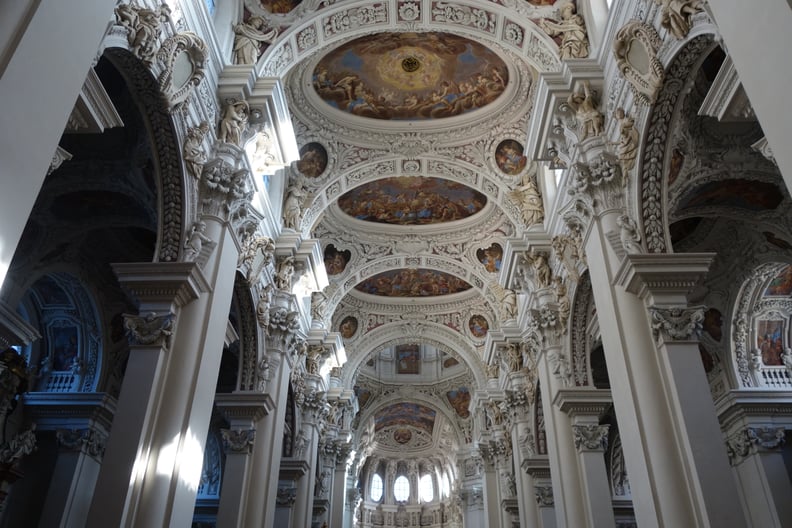 Prepare to look up — a lot.
It's not just palm trees and beaches on this cruise. The architecture is impeccable and world renowned, as most are deemed World Heritage Sites and thus protected by UNESCO. Forced perspective ceiling paintings in the Melk Abbey, the brilliant sky-high design of St. Stephen's Cathedral, and rococo stylings of the royal Schönbrunn Palace will all but give Castaway Cay a run for its money.
22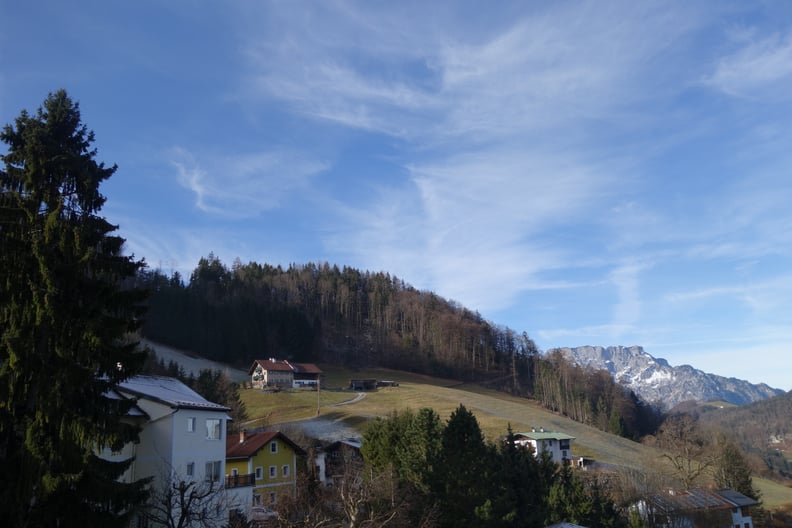 Take in magnificent sights when you least expect it.
Tiny cities you've never heard of before will unlock history in a way you never imagined. The Danube is dotted with brilliant fortresses and castles that you'll be bowled over by when simply exiting the vessel in the morning or grabbing an iced tea on the lounge level in the afternoon.
23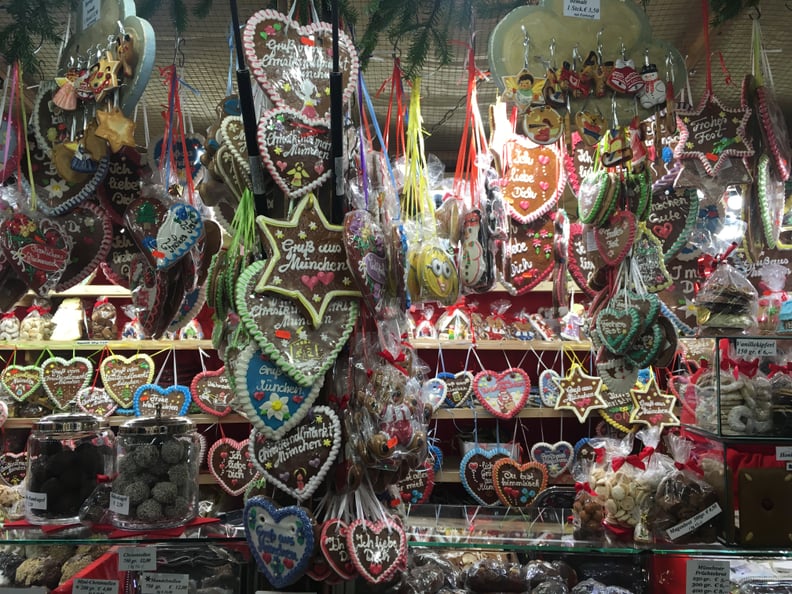 No matter when you cruise, you'll get an entirely different experience.
Our Wintertime trip brought with it the festive Glühwein, delightful trinkets and once-in- a-lifetime magic of quaint German, Austrian, and Hungarian Christkindlmarkts. In the summertime, Danube visitors on the same itinerary will see the lush greenery of The Sound of Music's Salzburg and gorgeous gardens at Schloss Hof palace. Adventures by Disney Rhine River Cruise guests will even get a taste of Epcot's Food and Wine Festival overseas on a special sailing this October.
24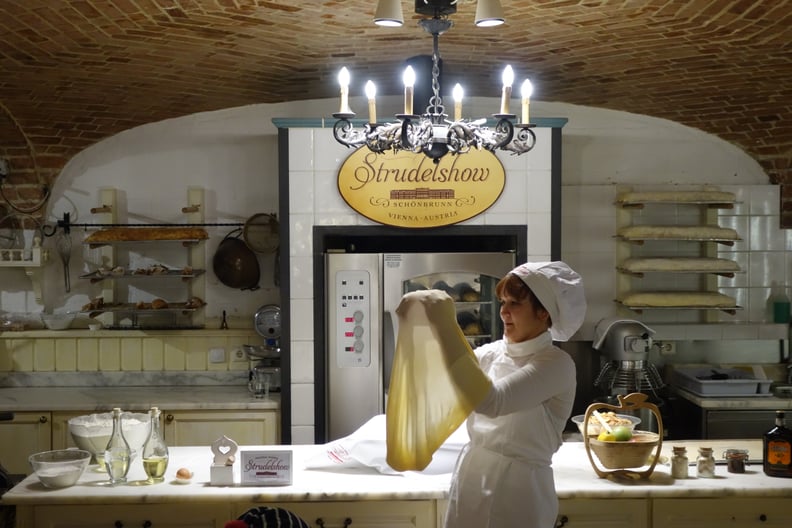 You'll learn about the local cultures.
Not in a boring way, of course. Sip mulled wine while creating gingerbread ornaments on board, take in a Rubik's Cube show in its country of origin, and even watch an informative (and tasty) demonstration where apple strudel is made before your eyes.
25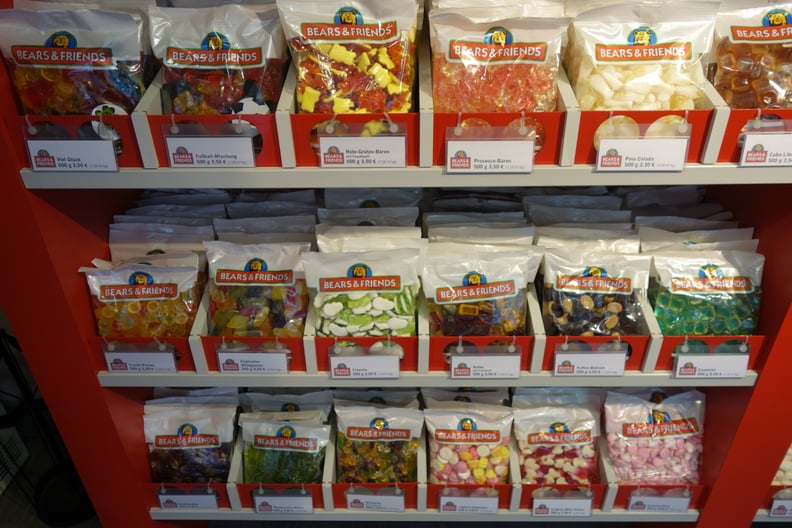 And take home some unique surprises.
Discover handicrafts like cuckoo clocks and wood carvings, pick up all things Mozart at his Austrian birthplace, and shop at fantastic local boutiques, like Bears and Friends in Passau, which features fresh gummies in fun flavors like mulled wine and strawberry rhubarb.
26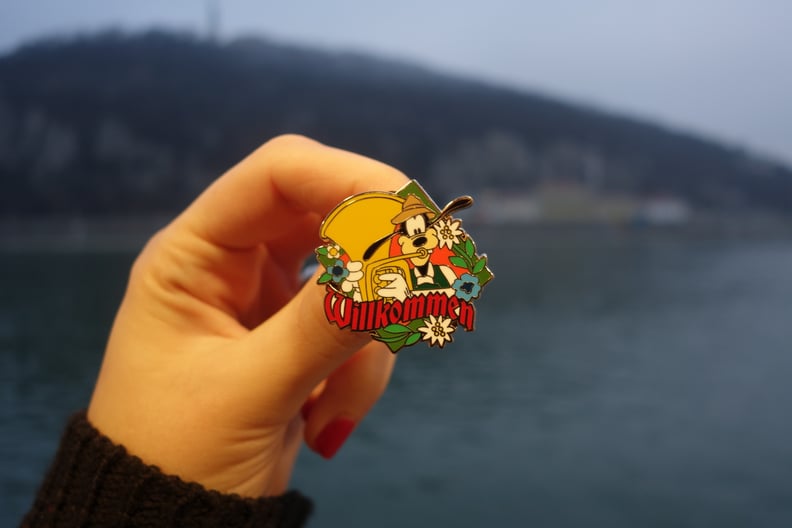 The very best souvenirs are free.
Each night, housekeeping leaves pins in each stateroom corresponding to how you've spent the day. They're extremely cute — one has Donald Duck making goulash, another features Daisy strumming a guitar on the Austrian hills — and you can only get them here.
27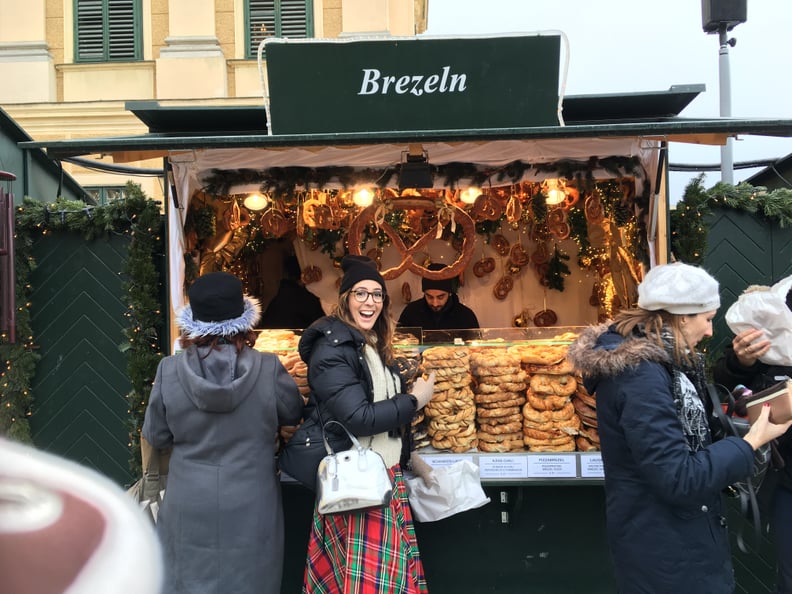 All in all, you'll experience a vacation like you've never had before.
After a week sailing the Danube with Adventures by Disney, I'm fully obsessed with foreign Christmas markets, salivate at the thought of German pretzels, and have more context for The Sound of Music than I ever expected. I'm hard pressed to call it anything other than "the trip of a lifetime," and you're likely to feel the same when you return, too. Memories and real-life adventure on a whirlwind worldwide journey? Well, it makes me think twice about ever planning a beachside getaway again!