5 Unique Dining Experiences That Are Out of This World
When we say dining experience, we truly mean experience. Think beyond dinner with a view to something unlike anything you ever thought was possible . . . like enjoying a gourmet meal in a TreePod in Thailand. The best part is that you get to cross two things off your bucket list at once. Look ahead for more otherworldly dining adventures!
01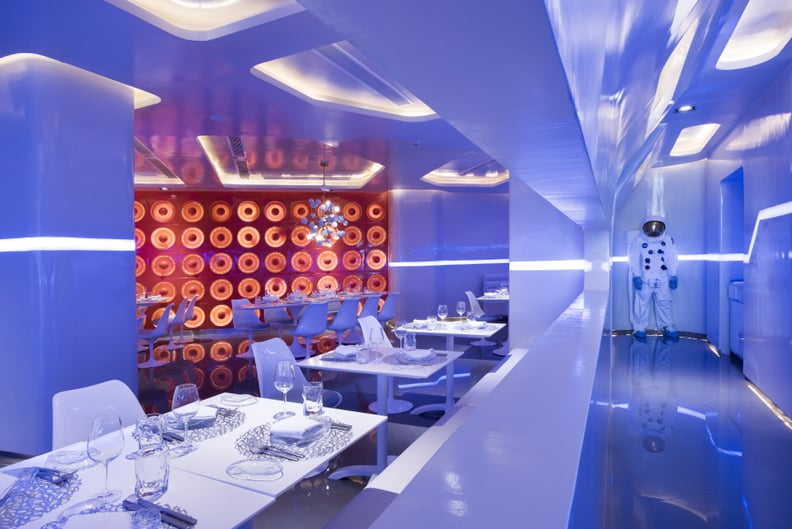 Spacewalker at Nickelodeon Hotels & Resorts Punta Cana (Dominican Republic)
You'll feel like you've been transported to another planet at the intergalactic dining station at Nickelodeon Hotels & Resorts Punta Cana. Spacewalker will thrill both kids and adults alike with its curated menu of favorites and cosmic cocktails — its signature beverage is the Milky Way. Guests can expect lights, sound effects, glow-in-the-dark menus, and spacesuits during their out-of-this-world experience.
02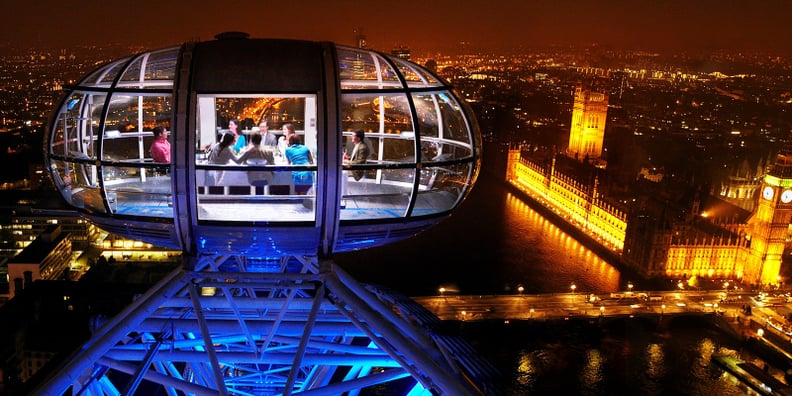 Dining at 135 on the London Eye (UK)
Talk about a bird's-eye view. Guests of Dining at 135 get to enjoy a three-course gourmet meal, complete with a curated selection of wines, within their very own luxurious converted capsule. The 135-meter-high pod accommodates up to eight guests at a time on the world-famous London Eye, offering 360-degree views. If you're afraid of heights, stay away from this one.
03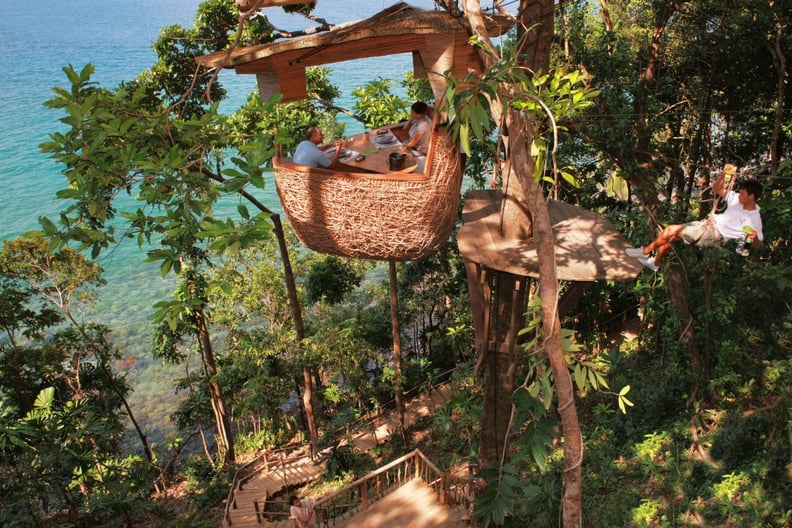 TreePod Dining at Soneva Kiri (Thailand)
Fine dining is taken to new heights with Soneva Kiri's TreePod Dining experience. Guests are suspended 20 feet off the ground in private bamboo pods, surrounded by the lush green forest of Koh Kood, Thailand. The food is all sourced from the resort's own garden . . . and even delivered via a zip-lining waiter!
04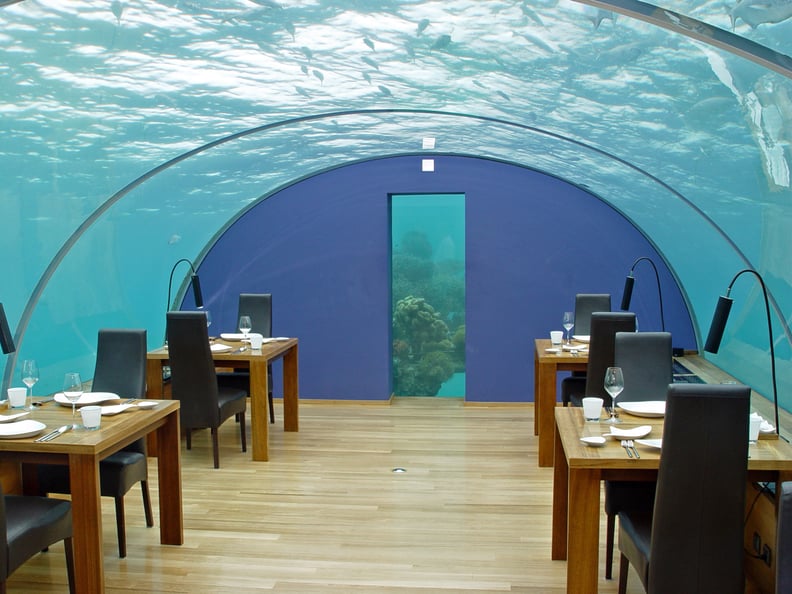 Ithaa Undersea Restaurant at Conrad Maldives Rangali Island (The Maldives)
The Ithaa Undersea Restaurant in the Maldives is an aquarium-style establishment five meters below the water's surface. You'll find it difficult to focus on the food when 180-degree views of vibrant marine life are surrounding you. Enjoy contemporary European cuisine in a set six-course dinner or a four-course lunch menu that's lighter but equally as indulgent.
See more photos here.
05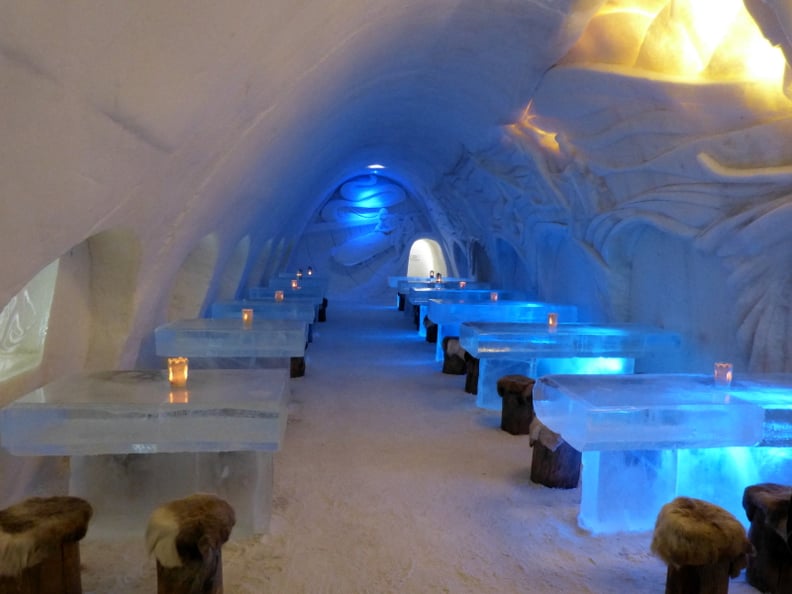 SnowCastle of Kemi (Finland)
The SnowCastle is the world's largest restaurant of its kind, built entirely out of fresh snow and ice. Literally the coolest place to eat, Snowcastle is open every year from January to April, offering an array of Arctic eats, ice sculptures, and communal ice tables. Bundle up, because dinners are at 5-degrees Celsius.