America's Shortest Railway Is Set to Reopen This Week in LA — and It Only Costs $1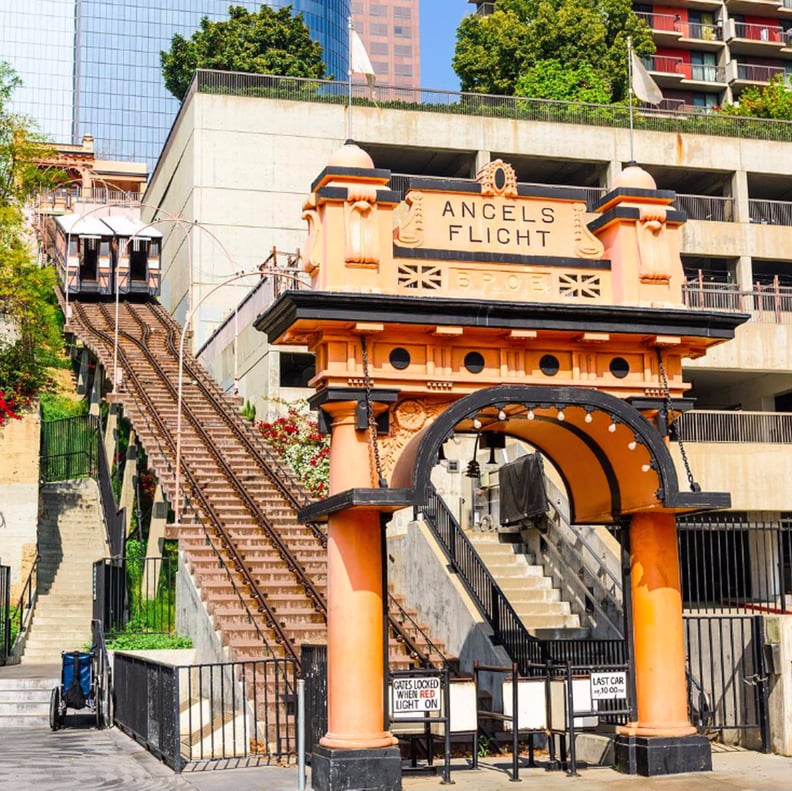 Iconic funicular — or a railway on a hillside or mountainside — Angels Flight in Los Angeles will finally reopen this week after being closed for over three years. This railway that connects Hill and Olive Streets on Bunker Hill is more than 100 years old and at 298 feet is the shortest working railway in the country, but not quite in the world. According to Travel + Leisure, that honor belongs to Fisherman's Walk Cliff Railway in Bournemouth, UK, which is less than half the length of Angels Flight.
The railway was closed in 2013 after derailing and requiring significant safety upgrades, but those are finally completed, and the funicular is set to start running again. Tickets to ride up or down will cost a mere $1, which might make it one of the cheapest attractions in all of LA. Keep reading to see Angels Flight in all its beautifully renovated — and orange — glory.