Adventurers Have to Climb Ladders and More to Reach This Beautiful Waterfall in Arizona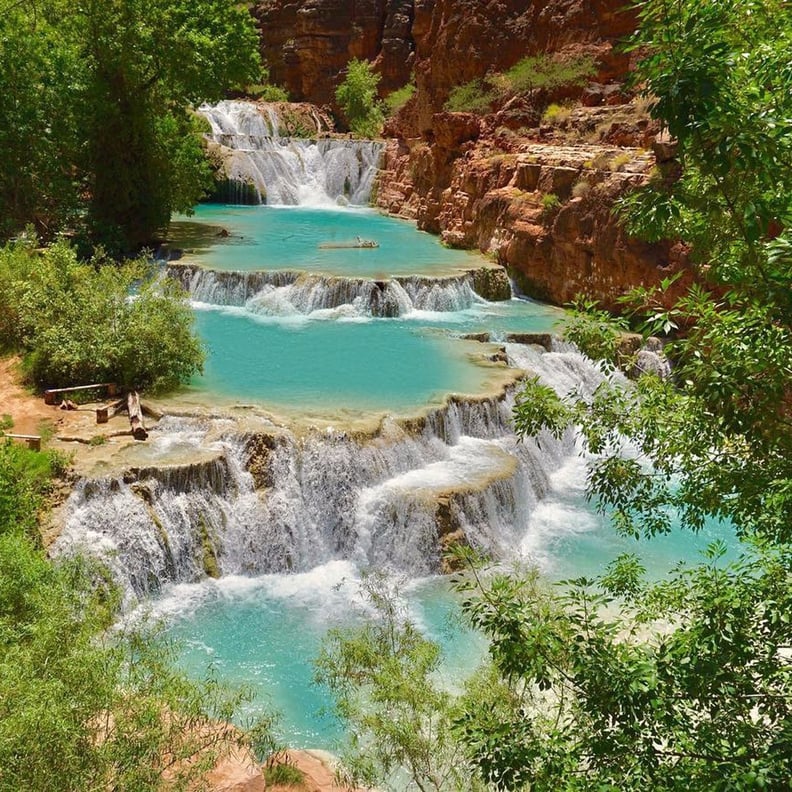 If the Grand Canyon's Havasupai Falls is on your list, you may want to add Beaver Falls to it while you're there. Though the internet freaked out over the secret magical waterfall, we argue that Beaver is an even cooler site than Havasupai with its natural cascading pools.
This one also requires an eight-mile trek, but getting there is an adventure in its own. Adventure-seekers will especially love this path, which requires descending almost-vertical walls via chains and ladders and walking across narrow bridges across the water. Your heart is guaranteed to race at each crossing, but the destination is totally worth the adrenaline rush.
See the amazing photos!