11 Simple Tips For Bedroom Organization
Shirts are spilling out of your drawers, shoes litter your floor, and there are too many random items under your bed to count — sound familiar? If your bedroom is in constant disarray, check out these clever organization tips to make over your messy space. Whether you have plenty of room to work with or just a tiny corner to call your own, here are some valuable suggestions for turning your bedroom into a neat and tidy retreat.
01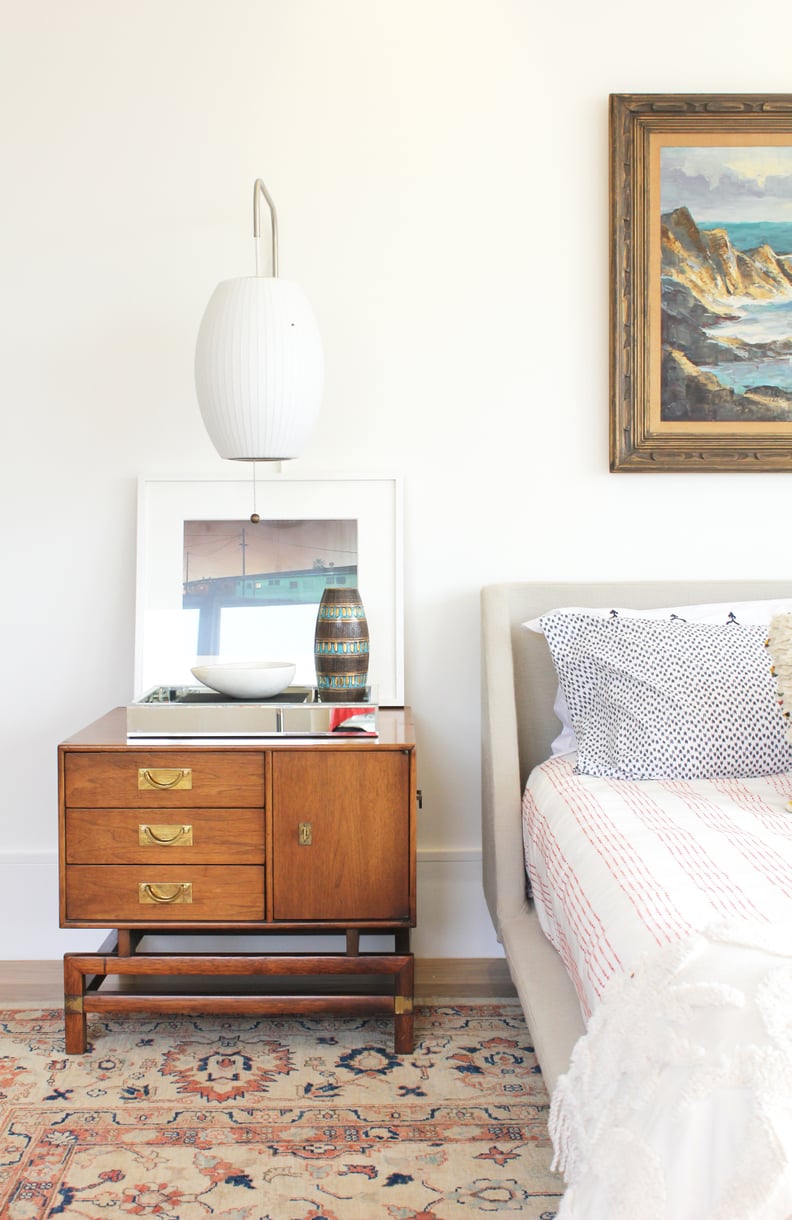 Turn Dressers Into Side Tables
If you find that your drawers are always overflowing, swap out your side tables for full dressers to create some extra storage.
02 Try Under-the-Bed Shelves
Instead of haphazardly shoving random items beneath your bed, make the most of your floor space by using under-the-bed storage. This would be a great spot to stow extra bed linens, exercise gear, or even handbags.
03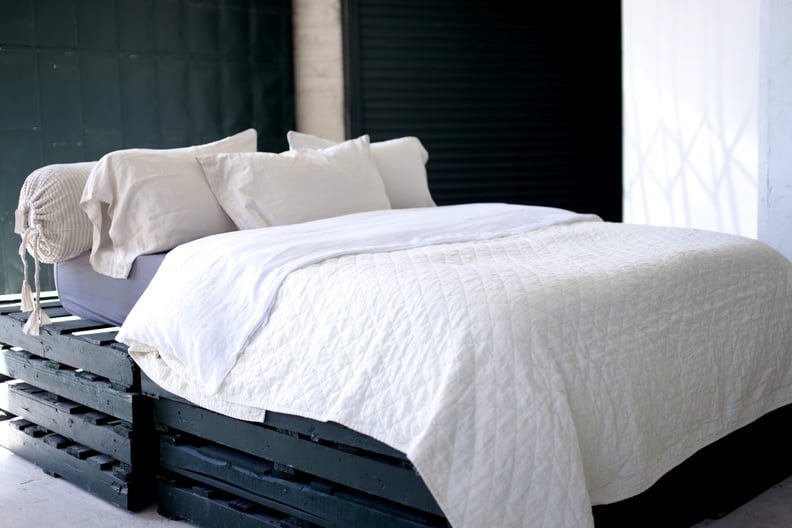 Get Creative With Your Furniture
Who says your bed needs to sit against a wall? Turn your tallest bookshelves into a modern, eclectic headboard, and you'll have easy access to your favorite bedtime reads.
04
Turn Clutter Into Decor
Old magazines, random houseplants, extra large frames — if items are littering your floor, try arranging them in an artful way to make the clutter seem purposeful. Stack your books, add trays, and suddenly a messy corner becomes a trendy tableau.
05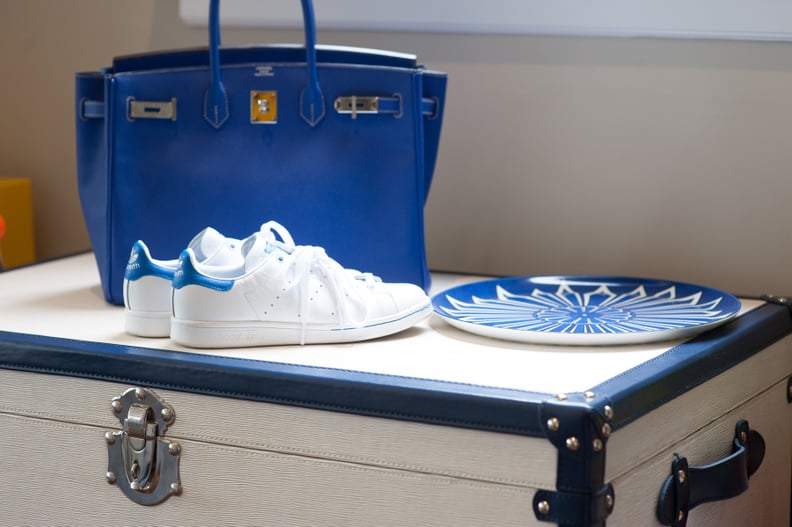 Opt For Hidden Storage
Side tables tend to have small, slim drawers — hardly enough room to store all your essentials. A better, unexpected pick? Something like this wicker trunk, which has plenty of space for nighttime necessities and even extra blankets.
06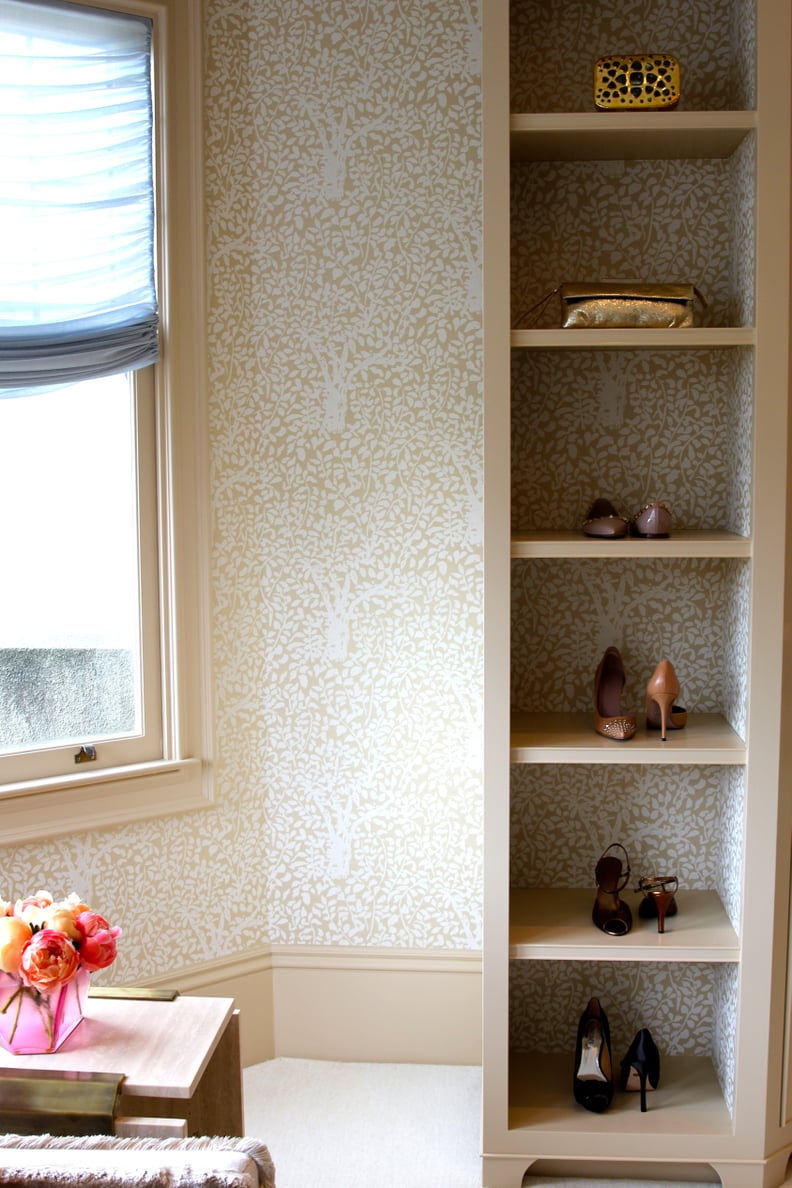 Store Up, Not Out
Invest in tall furniture like this sleek armoire to save space. Nix the wide, wall-to-wall dresser in favor of vertical storage so that you have plenty of extra room for additional furniture.
07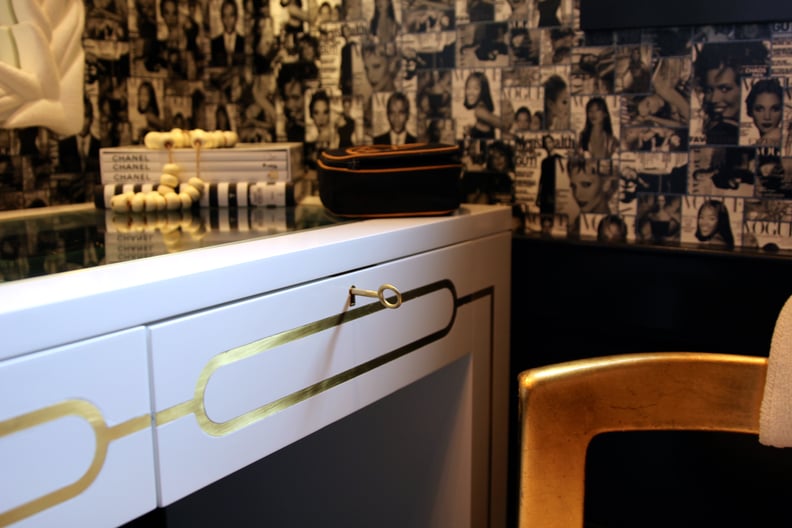 Divide Your Drawers
Don't toss your jewelry into a random junk drawer. Try a classic drawer divider, or get creative by using vintage teacups. Even better? An adorable arrangement will inspire you to maintain the organized space.
08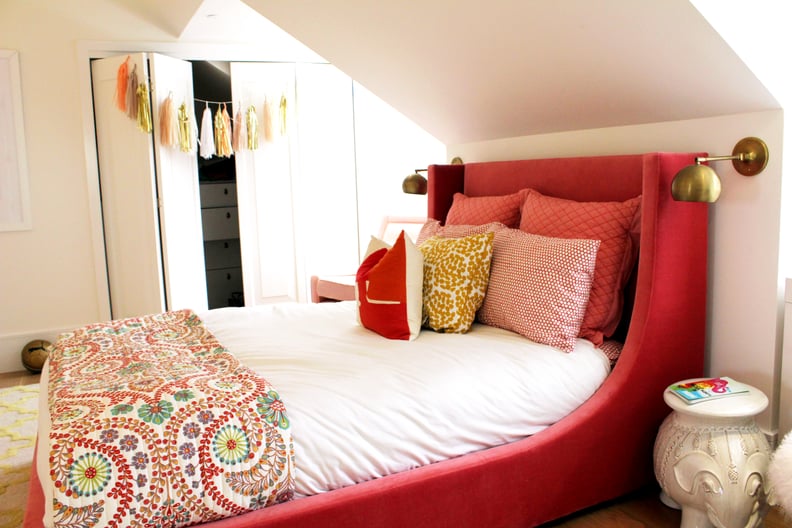 Get Crafty With Odd Dimensions
Walls at unusual angles, strangely-shaped corners — make the most of odd room dimensions by choosing furniture that fits. Think of your bedroom as a puzzle and do your best to arrange items in a smart, easy-to-access way.
09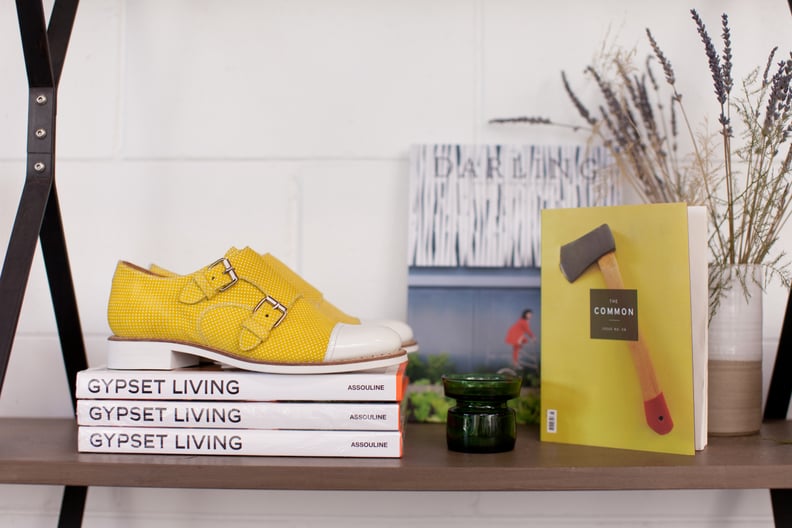 Display Your Favorites
If you're short on storage, try displaying some of your favorite items instead. Whether you're dealing with gorgeous clothing or unique travel souvenirs, use your imagination to fashion art out of your most treasured possessions.
10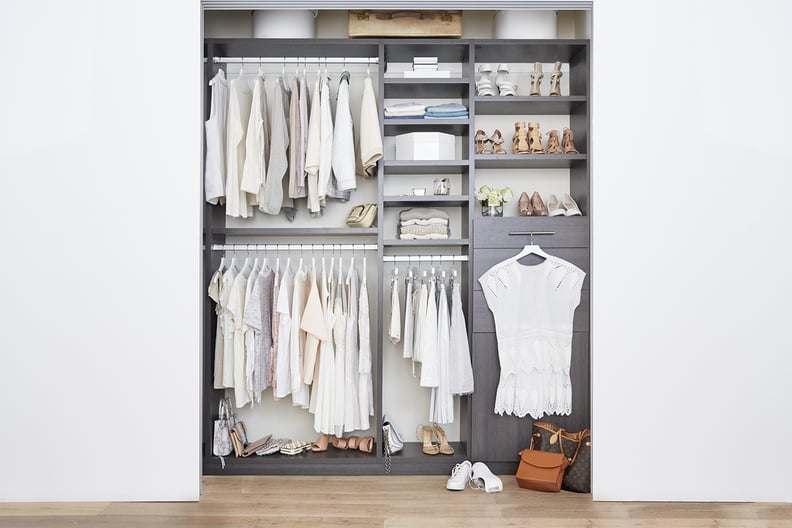 Make Smart Furniture Decisions
Skip the standard table, and choose one with extra shelves instead. It's important to take advantage of any possible storage space, so learn to get crafty. Try to view your room with fresh eyes, then ask yourself: "Where can I add more surface area?"
11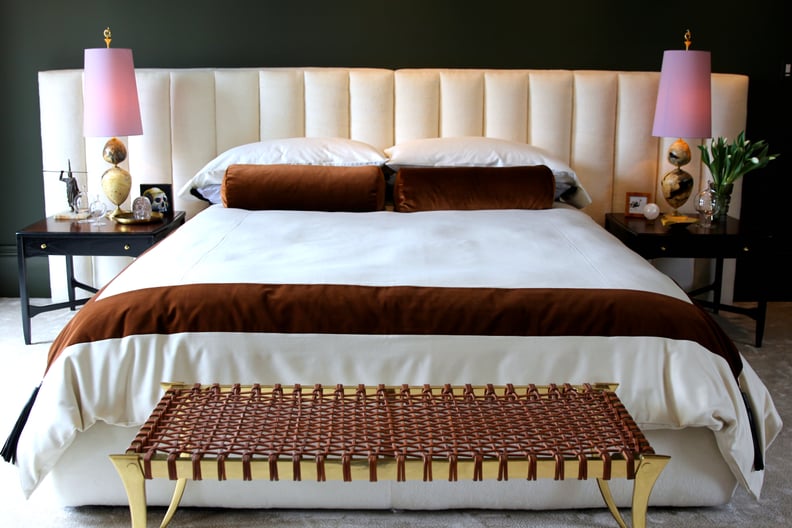 Double Up Whenever Possible
If you have room for an extra dresser or bookcase, use it! Even if you're not quite sure what you'll store in the second piece of furniture, you should still take advantage of the space. Chances are there will be something you'd like to stow away.