4 Must-Visit Bars in New Orleans and Exactly What to Order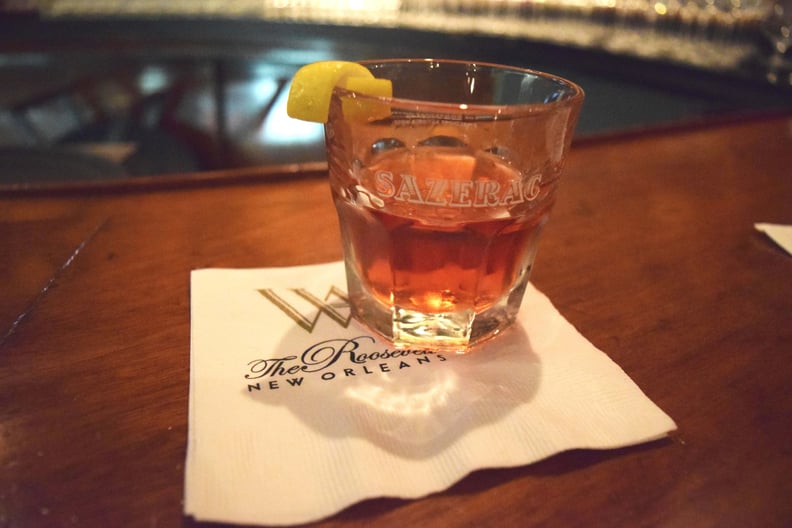 POPSUGAR Photography | Hedy Phillips
POPSUGAR Photography | Hedy Phillips
New Orleans is known for a lot of things, and the drinking scene is definitely one of them. All up and down Bourbon Street and Royal Street and everywhere else is lined with bars and restaurants with the widest variety of bars in the South. (Maybe, probably.) You can find giant fishbowl drinks from storefronts that sell out of windows and you can find sophisticated top-shelf-liquor drinks at fancy bars inside hotels. You probably can't go wrong wherever you go (hey, drinking and having a good time are pretty easy to find in New Orleans), but if you want some real New Orleans staples in some of the most iconic locations, I've found the four places you absolutely have to see. I even went to each bar to find the perfect drink to recommend, which was very hard work, but it had to be done. Keep reading and get planning!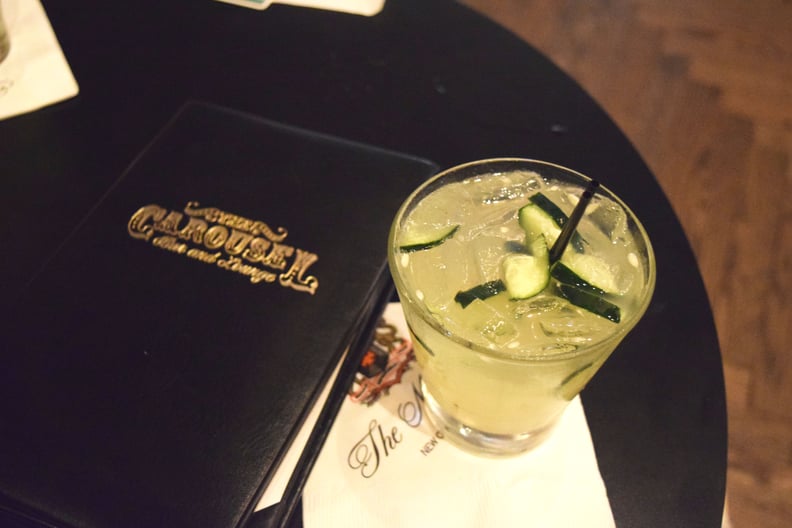 Fleur de Lis at Carousel Bar
What to get: Fleur de Lis
Where to get it: Carousel Bar inside Hotel Monteleone, 214 Royal St.
What's in it: Plymouth gin, St-Germain, lemon juice, cucumber, ginger ale, and soda water
Why you have to try it: This drink is original to the Carousel Bar (though maybe not the signature drink). It's ridiculously refreshing and not strong in boozy flavor at all. It's a great pick-me-up if you're trying to escape the New Orleans heat. Bonus: the Carousel Bar is actually a carousel that spins, so watch how much you drink or you just might hurt yourself.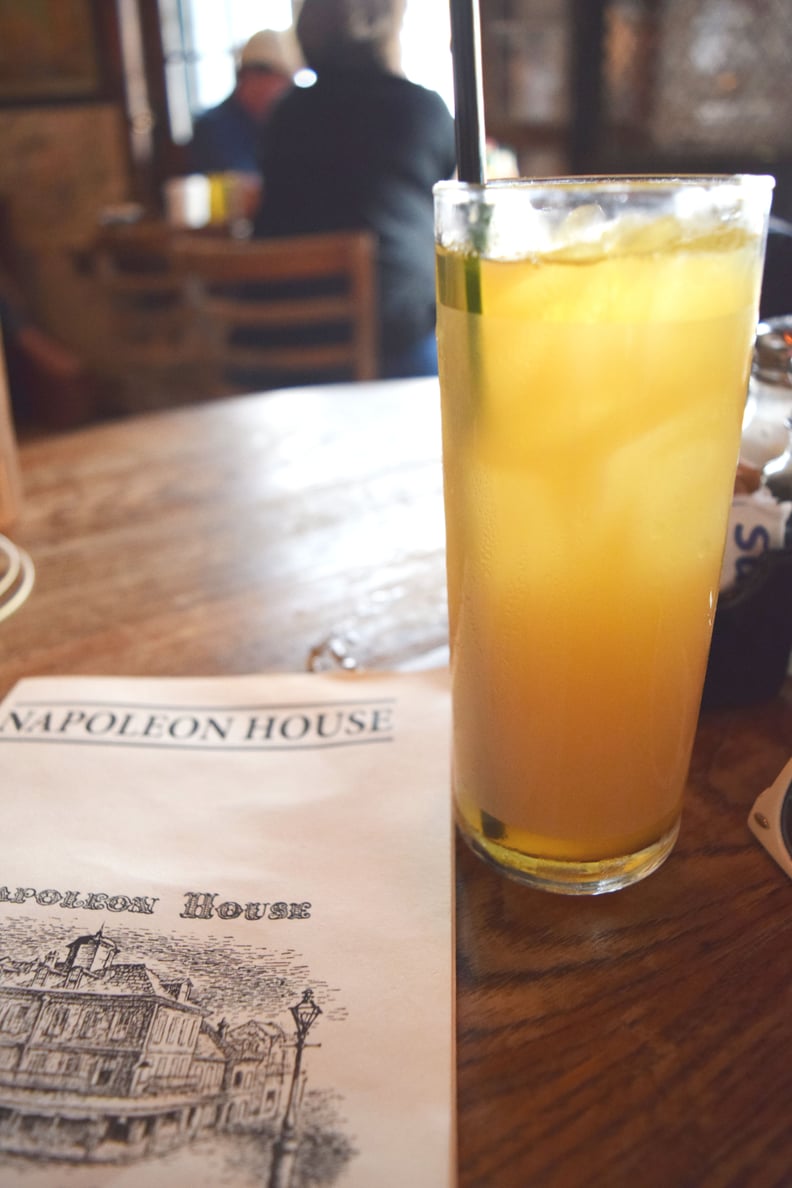 Pimm's Cup at Napoleon House
What to get: Pimm's Cup
Where to get it: Napoleon House, 500 Chartres St.
What's in it: British gin-based-liquor and lemonade, splash of lemon-lime soda, and cucumber garnish
Why you have to try it: The Pimm's Cup is the signature drink of the Napoleon House and comes in a few varieties. I stuck with the original Pimm's, and it made for a really light drink for lunchtime with a muffuletta.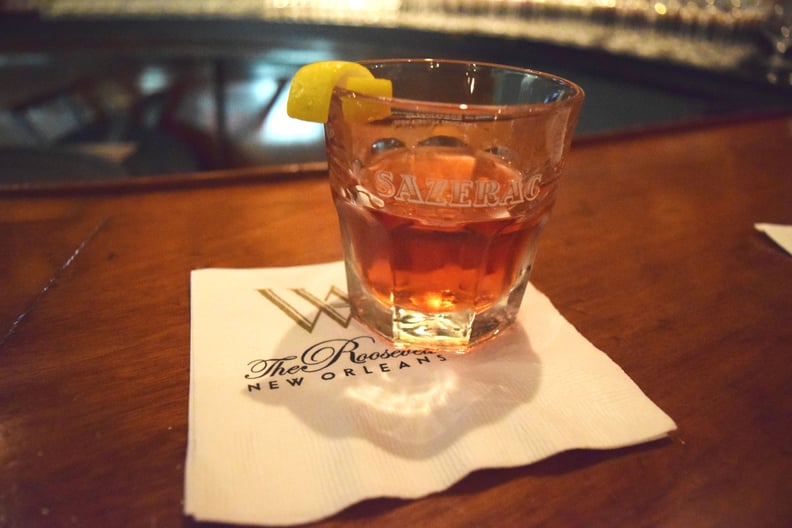 Sazerac at Sazerac Bar
What to get: Sazerac
Where to get it: Sazerac Bar inside The Roosevelt New Orleans, 130 Roosevelt Way
What's in it: Sazerac rye, Peychaud's, and sugar in an herbsaint-rinsed glass
Why you have to try it: The Sazerac is arguably the most well-known drink in New Orleans, so where better to have it than the bar of the same name? While this isn't the original Sazerac Bar (it's the fourth), it is the current iteration and the best place to try a Sazerac. Tucked inside the historic Roosevelt New Orleans hotel, the bar feels very old-school New Orleans.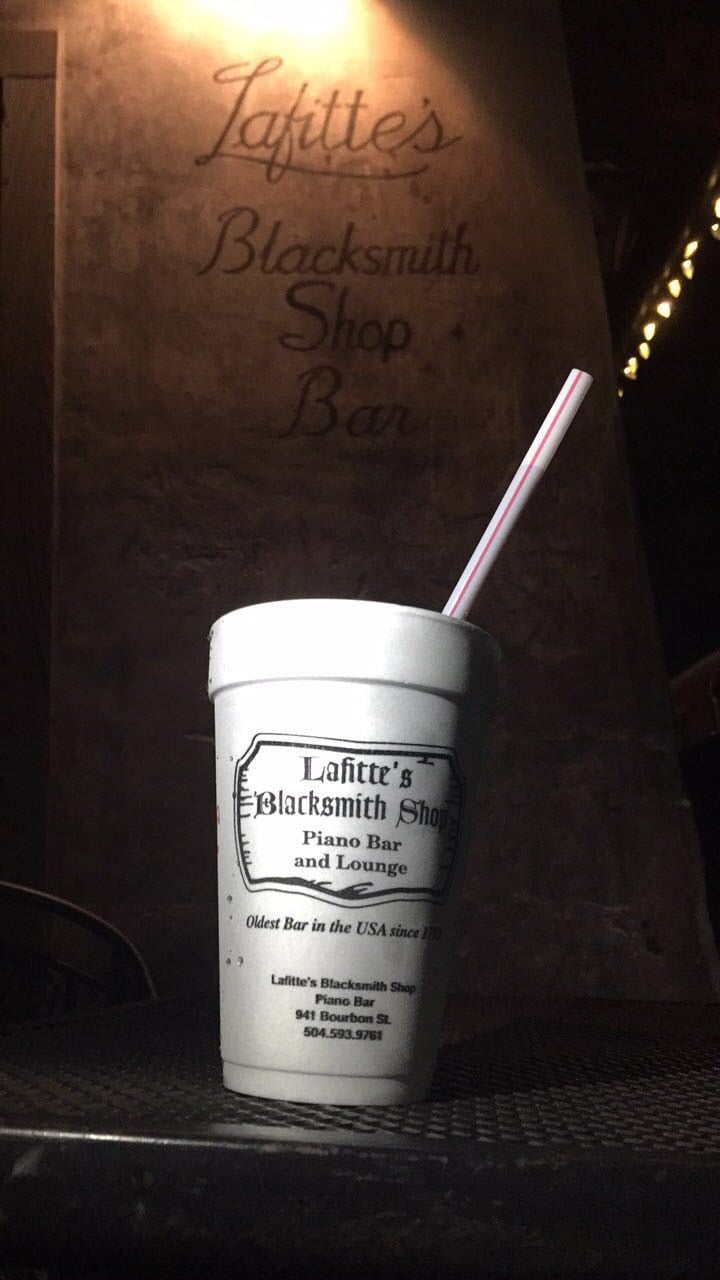 Voodoo Daiquiri at Lafitte's Blacksmith Shop Bar
What to get: Voodoo Daiquiri
Where to get it: Lafitte's Blacksmith Shop Bar, 941 Bourbon St.
What's in it: Grape purple slushie with Everclear
Why you have to try it: Lafitte's Blacksmith Shop Bar is a destination in itself because it's the oldest bar in the city. The inside is dark and a bit spooky but an excellent place to people-watch. I asked the bartender what the best drink to get was and he said it's the Voodoo Daiquiri, which is more lovingly called Purple Drank. While it's a less sophisticated drink than the others listed here, it's still an excellent drink nonetheless. It tastes like a grape popsicle, but beware of brain-freeze.
Travel and expenses for the author were paid for by Hilton Hotels for the purpose of writing this story.