The Best Bluetooth Speakers of 2017
'Tis the season for lots of holiday music, and a great set of Bluetooth speakers can make the next holiday soirée all the much more festive. From colorful and compact to sturdy and weather-friendly, there's a lot of options in this group – but all will have a welcome place on your holiday wish list!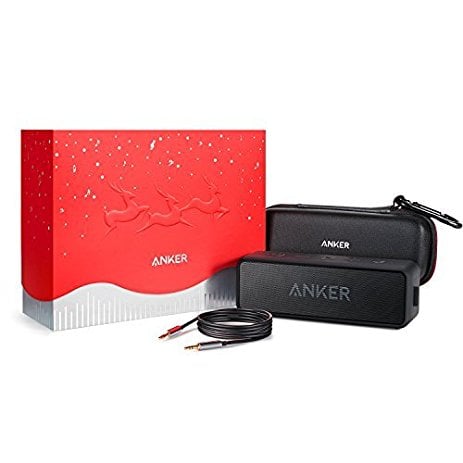 ANKER SoundCore 2 Bluetooth Speaker [Christmas Edition]
Perfect for getting into the holiday spirit, the ANKER SoundCore 2 Bluetooth Speaker [Christmas Edition] ($64) is a portable Bluetooth speaker with enhanced sound and playtime. The IPX5 water-resistant rating and dustproof engineering mean you can bring your beats anywhere - from the garden to the beach, or your living room.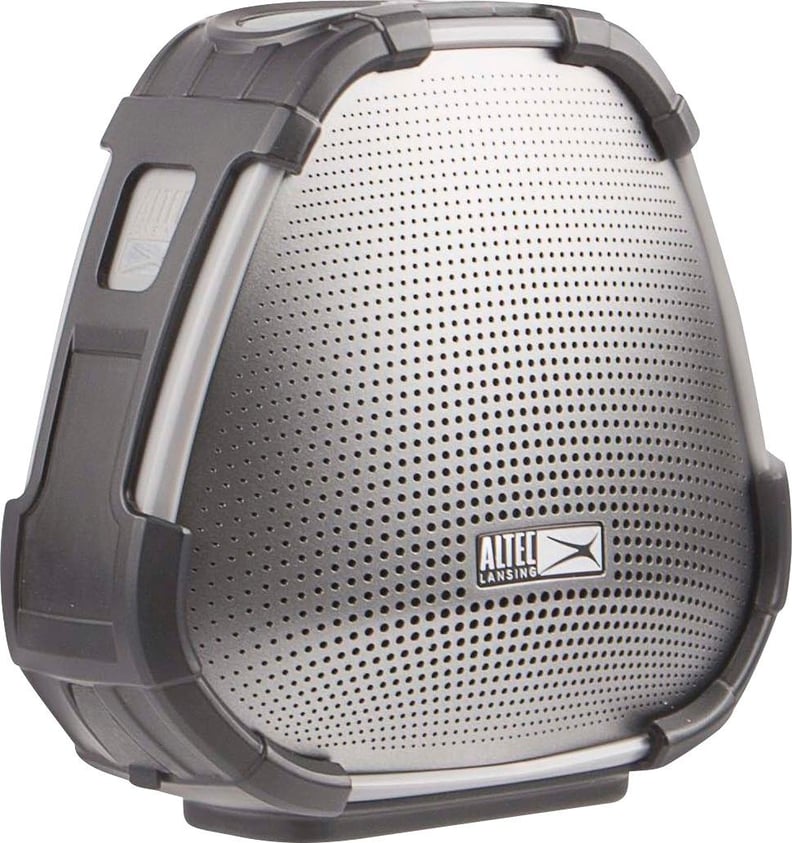 ​Altec Lansing VersA Speaker
Altec Lansing Versa Speaker ($130) has both Bluetooth and WiFi, so simply say "Alexa" to your everything-proof VersA to control your music, listen to the news, turn on your lights, or order a ride and more with its compatibility to Spotify, Pandora, Amazon Music, Tunein, Uber, Nest, and the new Versa Bridge App, which allows you to pair your playlists with up to 50 speakers at once.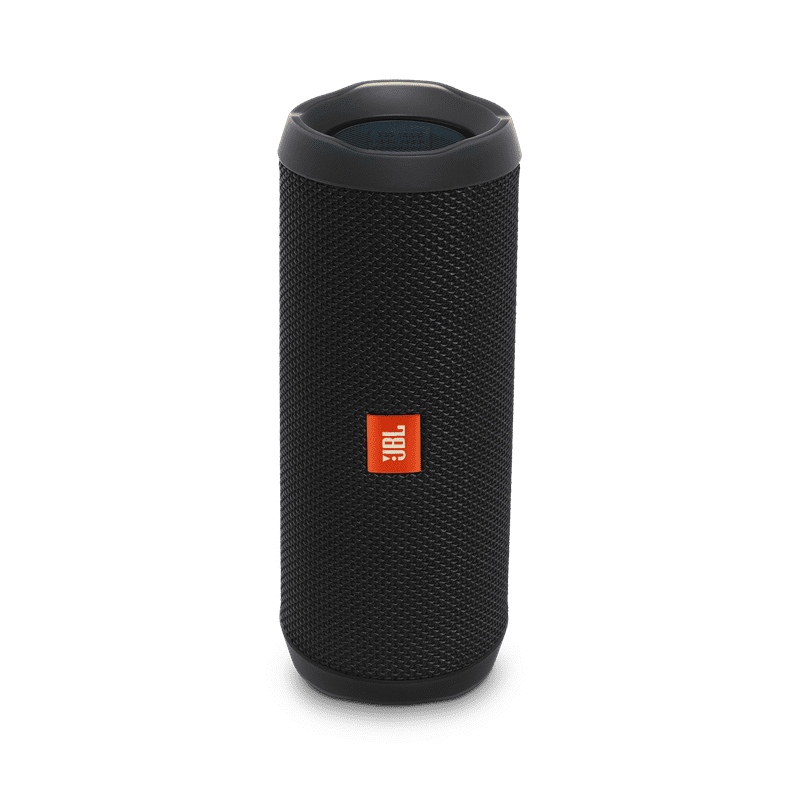 JBL Flip 4
JBL Flip 4 ($95) is ultra-durable and has superior sound paired with a new adventure-proof design. There's up to 12 hours of playback time and a fully waterproof design.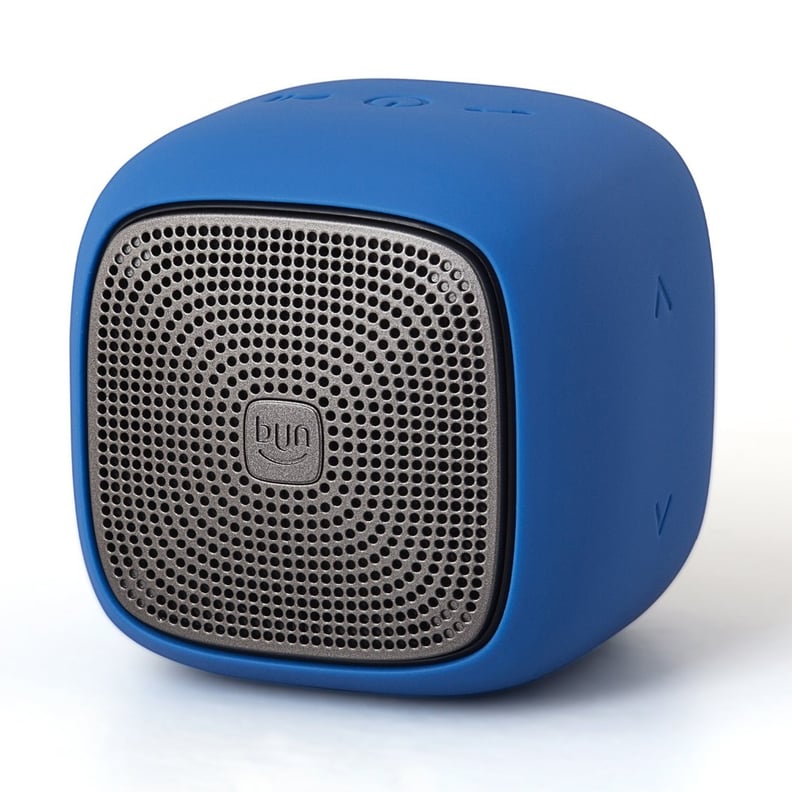 Edifier MP200
The Edifier MP200 ($34) lets you carry the power of full range sound in the palm of your hand. The two-inch Bluetooth cube speaker is tiny, but sounds like you are carrying the band with you on your travels. Splash proof and dust proof the MP200 can be enjoyed indoors or out. It can also function as a speaker phone and music can either be streamed from a device or plugged into the speaker using a Micro SD card.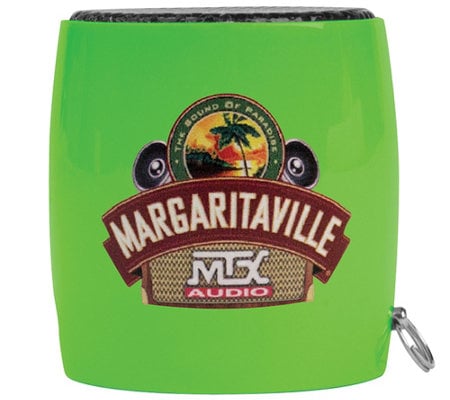 Margaritaville Sound Shot mini Bluetooth speaker
Margaritaville's Sound Shot mini Bluetooth speaker ($28) is a Bluetooth speaker, but can also take a picture as a remote control and act as a conference speaker. The camera remote works with all Android & iOS devices or by downloading the Google camera app from a smart device.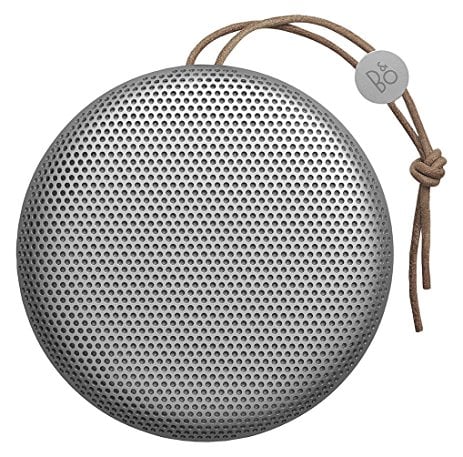 B&O Beoplay A1
B&O Beoplay A1 ($249) is small enough to sit in the palm of your hand. It weighs only 1.3 pounds, and because of its shape, it is easy to store in your backpack or slip into a pocket.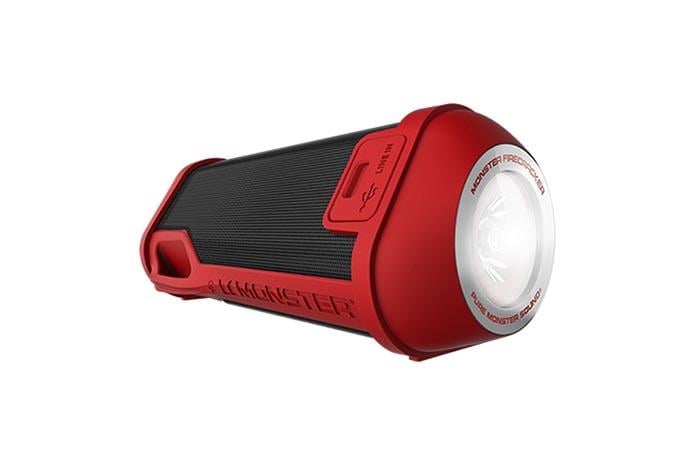 Monster Firecracker
The Monster Firecracker ($79) is boombox-inspired, and features a photo-lite to optimize your selfies or to use as a flashlight. The speaker is also splash resistant and features 25+ hours of continuous play.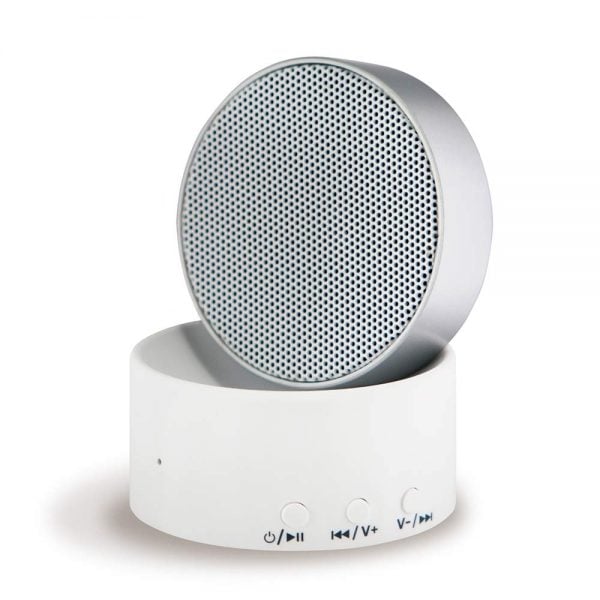 Sound of Sleep Lectrofan Micro
Sound of Sleep Lectrofan Micro ($34) doubles as a sound machine with fan sounds and white noise to help you sleep, but also is a Bluetooth speaker! It's small and perfect to throw in a carry on if you're traveling.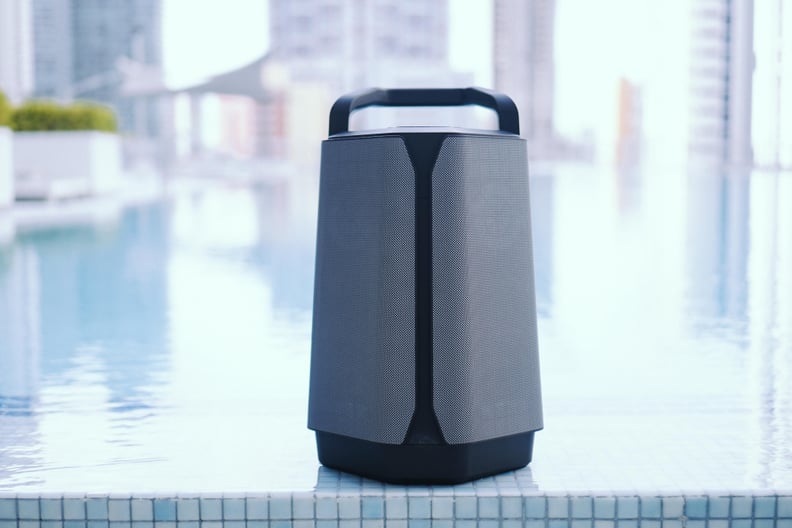 Soundcast VG7
Soundcast VG7 ($799) is a higher-end product, it's great for outdoors, and packs great (but loud) sound. It's also hefty at about 21 pounds and is water resistant so it's OK if it's splashed during a cannonball contest at the pool.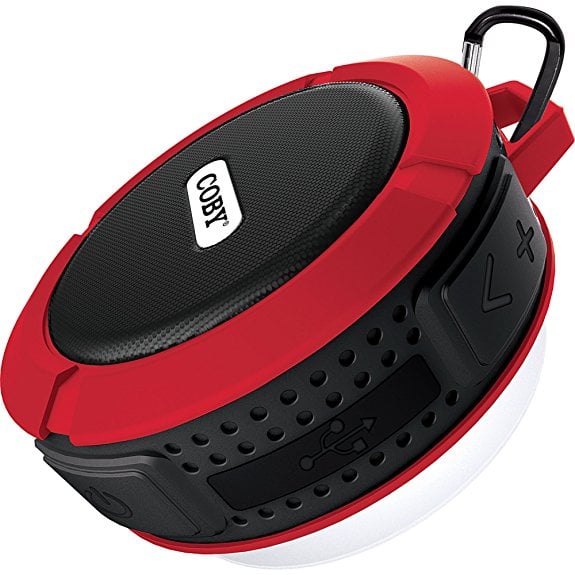 Coby Waterproof Portable Handheld Bluetooth Speaker
This COBY waterproof compact speaker ($19) has a built-in suction cup, perfect for the beach, pool, and on-the-go. Listen to your favorite tunes while showering and still be able to control all the functions without having to step out of the shower.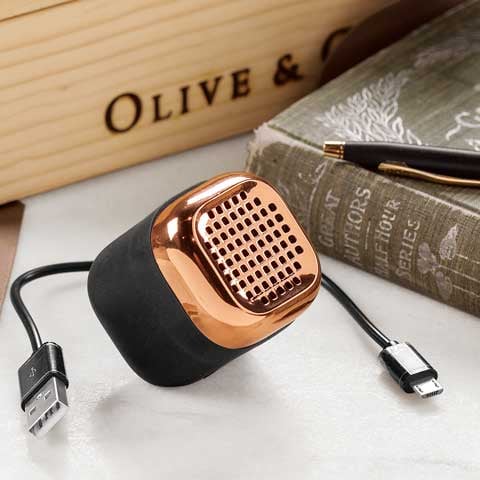 Copper Mini Speaker
Copper Mini Speaker ($104) from Olive & Cocoa has Bluetooth with 3-4 hours of wireless playback depending on volume, but we love its small size and sexy copper finish.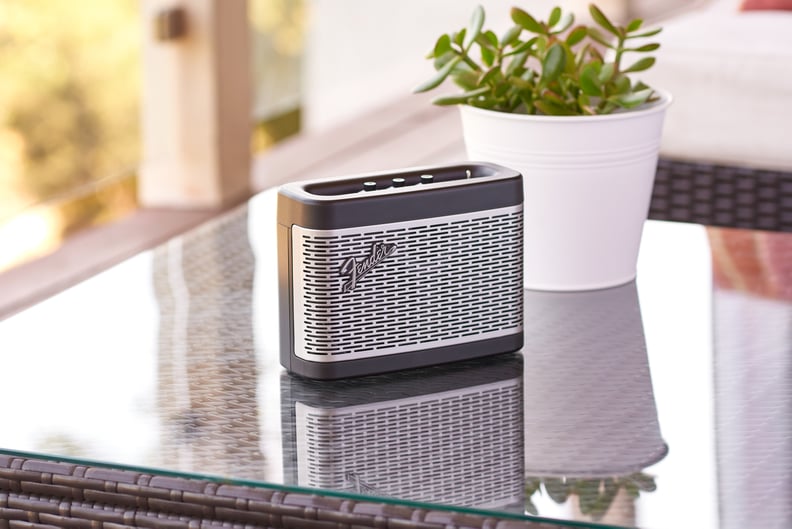 Fender Newport Bluetooth Speaker​
Fender's Newport Bluetooth Speaker ($199) derives its design inspiration from Fender's classic 'silverface' amplifiers, featuring a guitar amp-style metal grille and knobs to adjust volume, bass, and treble, as well as a blue LED amp jewel light.