Which Energy-Efficient Lightbulb Offers the Best Soft Glow?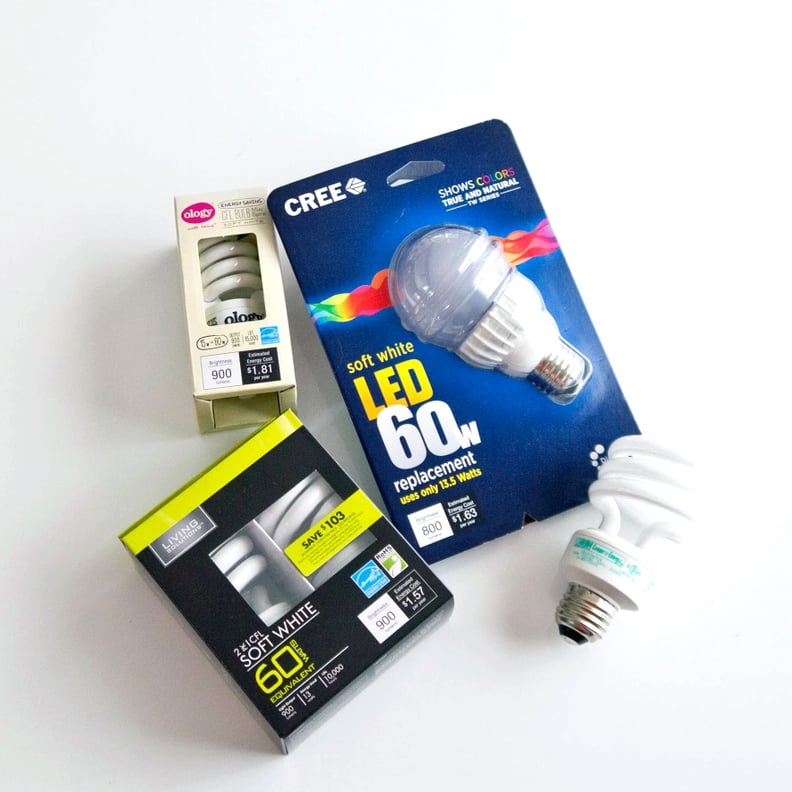 With incandescent lightbulbs becoming a thing of the past, selecting a soft white CFL that offers the same glow is overwhelming. With aisles of options, all promising to save money and evenly light rooms, and prices topping out over $30, it's not an easy decision to make. We hit our favorite stores and picked up a selection of 60-watt-equivalent energy-efficient bulbs ranging from $3 to $15 to see which created the perfect soft white.
LED Cree Soft White
The most expensive of our collection, Cree LED bulbs can be found at most home-goods stores or online for around $15 per light. They look just like traditional bulbs and actually have a slight sticky feel, which makes them easy to grab and hold on to when screwing into challenging sockets. The bulbs are made in the US, have 800 brightness lumens, an estimated energy cost of $1.63 per year during its whopping 25,000 hours of life, and the only non-CFL options that we tested. But do the bulbs offer a lovely soft glow?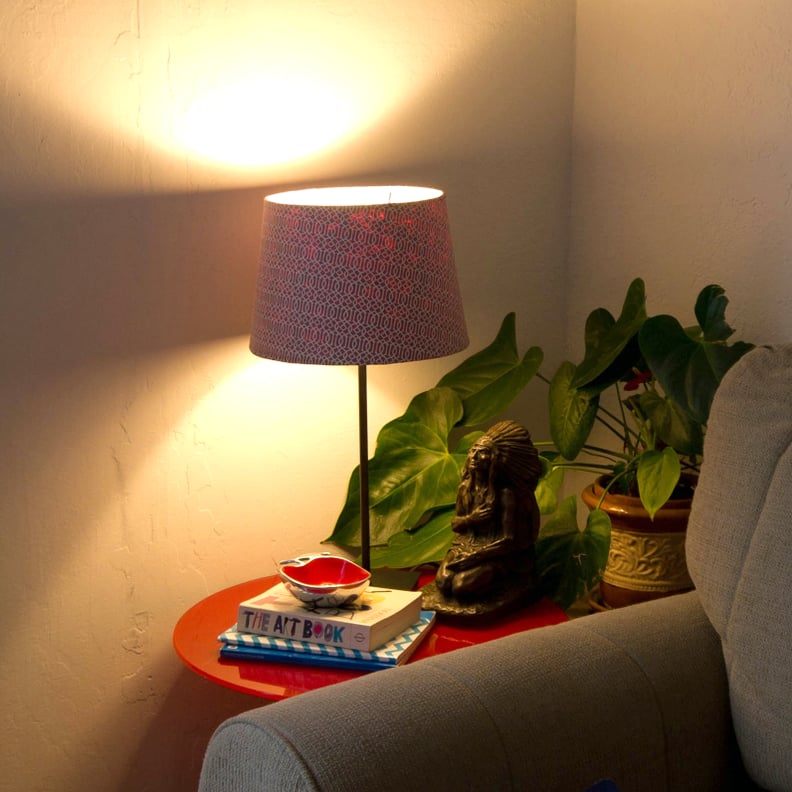 Yes! We loved this lightbulb with its high color-rendering index that makes everything really pop. The light source is optically centered in the bulb, making it look just like a traditional incandescent bulb. These bulbs are well worth the investment.
Living Solutions CFL Soft White
Found at most Walgreens, the Living Solutions CFL two pack of tube bulbs cost around $6, which makes them a great deal. With a light output of 900 lumens, a 10,000 hour life span, and an estimated energy cost of $1.57 per bulb per year, these lightbulbs also sounded like a big win.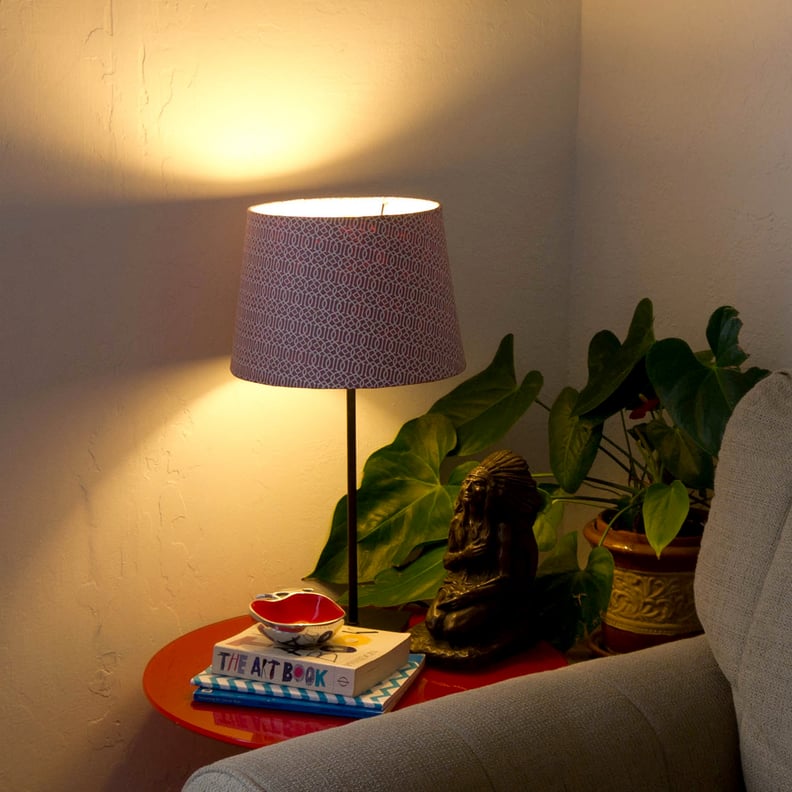 And these bulbs were also a winner! The light did seem a bit dimmer than the Cree bulb, even though the brightness lumens were higher with the Living Solutions bulb, but it still offered a nice soft white. For the price, this lightbulb is a good pick.
Ology CFL Bulb
Also conveniently found at Walgreens, the Ology CFL Mini Spiral Soft White lightbulb has 900 brightness lumens with an estimated energy cost of $1.81 per year. The bulb boasts a light life of 15,000 hours and only costs around $5 per bulb. The tube is almost half the size of a traditional CFL, which makes it a great choice for small lamps.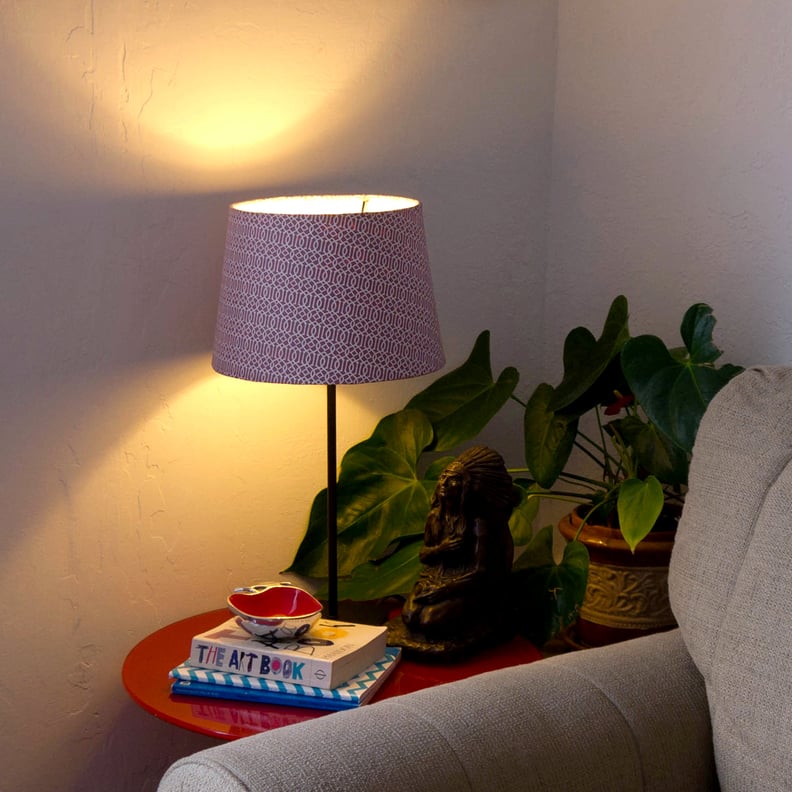 This compact bulb did a lovely job at lighting our corner with a soft glow but did have a touch of whiteness to it. If you're looking for an even light that has a bit more pop, the Ology is a smart selection.
Feit Conserv Energy CFL
Found at any Costco or online, Feit Conserv Energy CFL bulbs come in bulk, which makes them a great buy (six bulbs for $11). With 900 brightness lumens and an average life of 8,000 hours, a set of bulbs can save $328 in energy costs per package over the lightbulbs' lives. That's pretty awesome.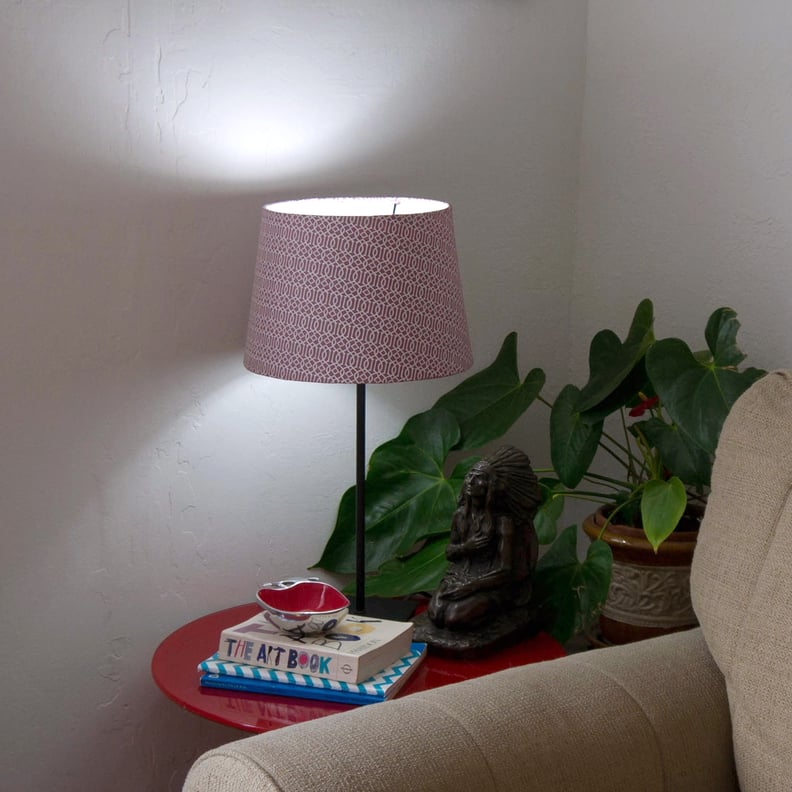 These bulbs were definitely bright light and not a soft glow, but we had to admit they sure lit up our dark corner. With a more lifelike light, the bulbs didn't hit our soft-light expectations but would be excellent in a work space or kitchen where even, bright light is helpful.
The Best Soft Glow
We had a hard time not finding the Cree bulb as the standout. With its traditional look and wonderfully sharp and soft-glowing light, the bulb is worth the investment. We put the Ology bulb in second due to its soft glow with just a bit more brightness than the Living Solutions lightbulb. In third, the Living Solutions bulb definitely re-creates that traditional incandescent bulb feel but just a bit duller. Although the Feit Conserv Energy lightbulb came in fourth on our soft-glow list, you can't beat the price per bulb, and the lighter glow would brighten a kitchen or work area.
What's your favorite soft white energy-efficient bulb? Share in a comment below!