This Monochromatic Cafe in Thailand Is a Real-Life Fairy Tale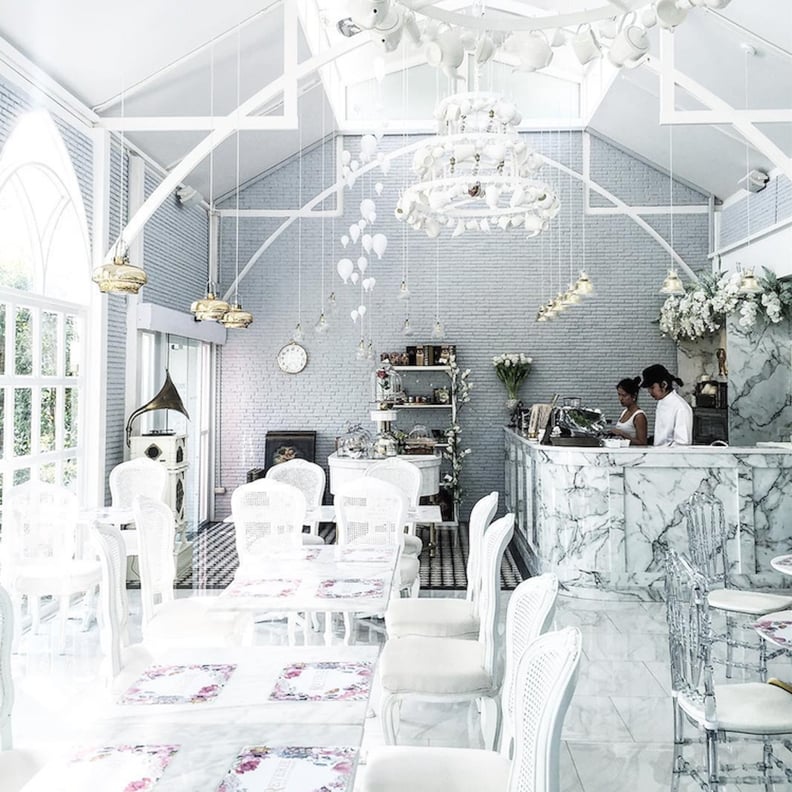 Step inside Cafe Reverie and it will take your breath away. The monochromatic restaurant in Bangkok, Thailand, is almost entirely decorated in shades of white. But the bright coloring isn't the only thing that will catch your eye — the cafe has a fairy-tale theme as well. There's a rose encased in glass, a chair made of story books, and desserts named after princesses.
Basically, this place is a dream come true. Many visitors will have birthday parties and bridal showers here, and we can totally see why! Check out all the gorgeous photos. Can we get on a plane to Thailand now, please?