12 Cheap Bachelorette Party Favors and Gift Ideas
Every editorial product is independently selected by our editors. If you buy something through our links, we may earn commission.
Bachelorette parties are meant to be a fun event for your entire crew — but even when all your closest friends are thrilled to be there, they're really doing it for you. Often, that means spending money on bachelorette gifts, party activities, bachelorette party outfits, and sometimes travel. So it's only right to send them home with a little something. But coming up with the right bachelorette party favor can be a difficult task. You want something that your guests will love and that will make them feel appreciated for all they're doing for you.
You may want a bachelorette party favor that's super meaningful and sweet — or maybe you want something funny, or a little raunchy. You may want bachelorette favors that stick to your party theme. And you're almost definitely looking for affordable options for bachelorette party favors, since you're in the process of planning a wedding.
No matter what you're looking for with your bachelorette party favors, we have the answer. This list of cheap bachelorette favors are sure to be a hit for your loved ones — and get them even more excited about the main event, the wedding. The prices range from under $1 a piece to under $20, so you'll be able to find your sweet spot.
01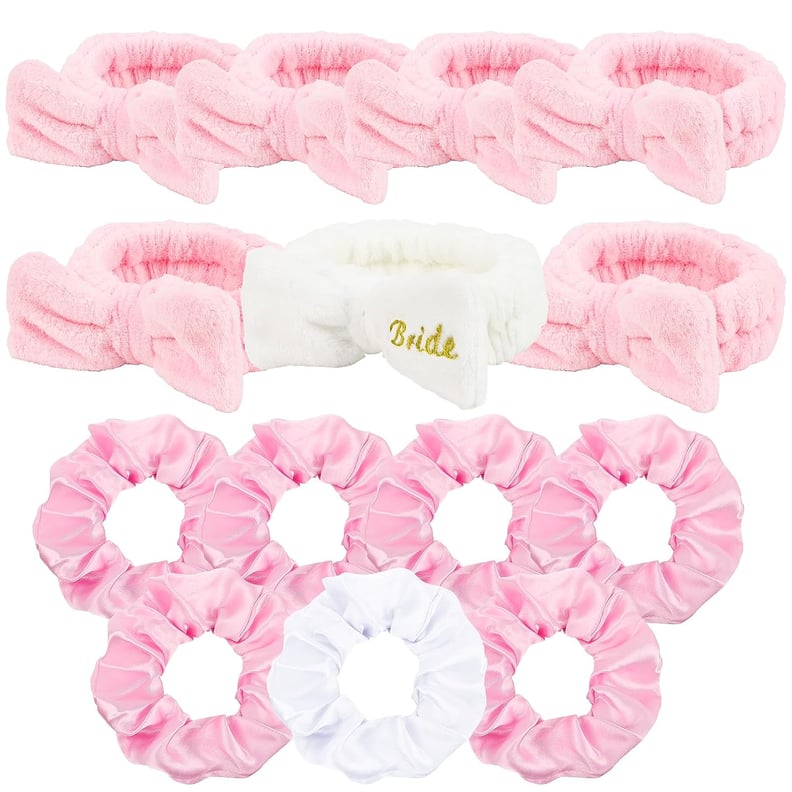 Bachelorette Party Favors For a Self-Care Night
WHAVEL 14 Pcs Bachelorette Bridesmaid Gifts Set ($19)
Everyone loves a fluffy headband and scrunchy for getting ready or taking off their makeup at the end of the night. And these cute pink ones will look so great in pictures. The set comes with seven headbands and seven scrunchies.
02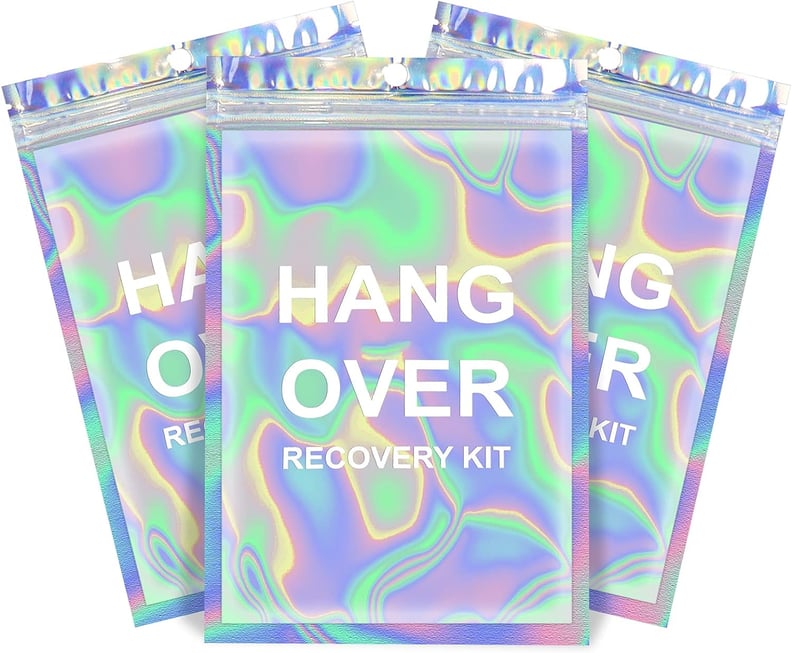 Bachelorette Party Favors For the Morning After
Fcuadro Hangover Kit Bags 20Pcs ($13)
Fill up these cute bags with a packet of Liquid IV, two aspirin, an eye mask, and (if you're feeling cheeky) a mini bottle of alcohol in case anyone needs a hair-of-the-dog cure. Your guests will thank you.
03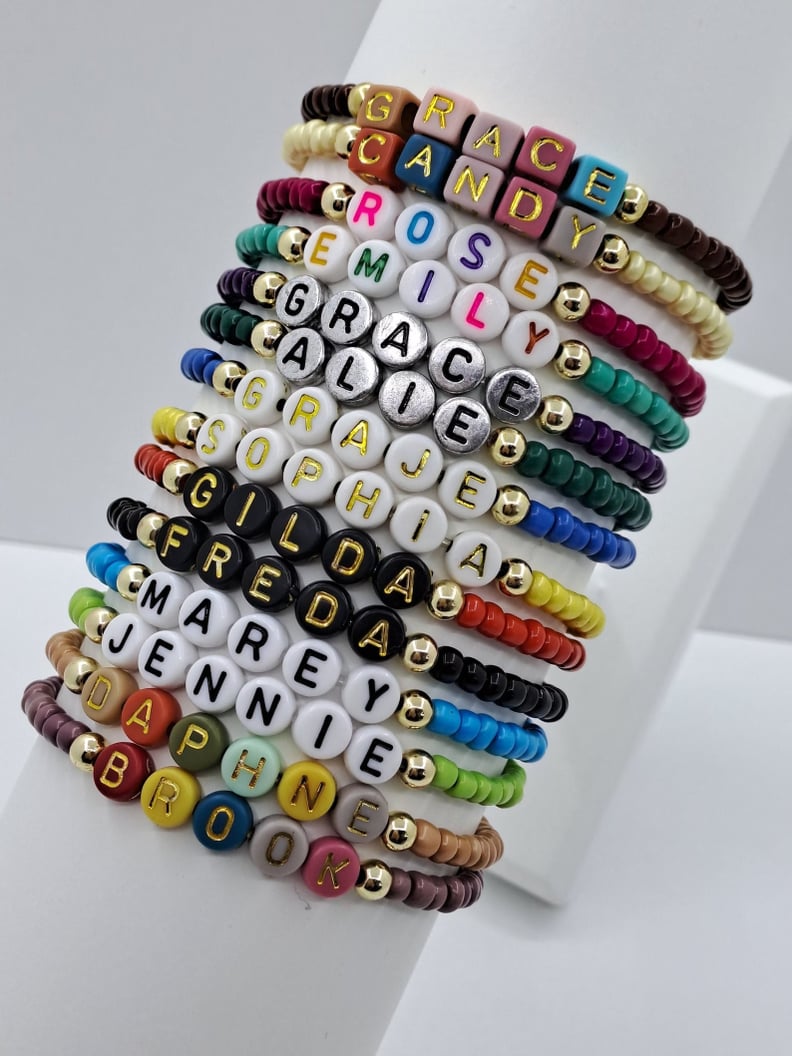 Nostalgic Bachelorette Party Favors
Custom Name Bracelets ($3 each)
Friendship bracelets are having a moment right now, thanks to The Eras Tour. You can DIY your own, or pick up these Etsy bracelets. Personalize them with your guests' names, or some other inside joke.
04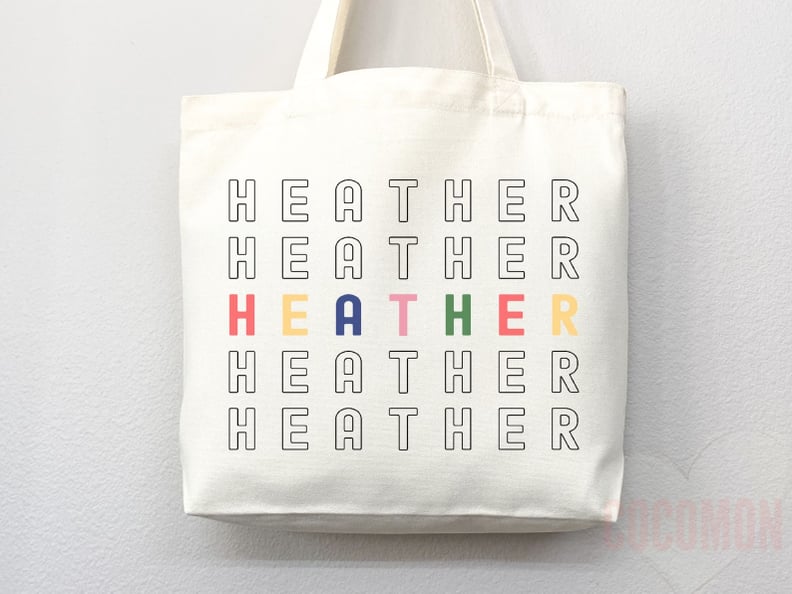 Practical Bachelorette Party Favors
Personalized Name Bag ($9+)
The picture shows a tote, but you can get a small toiletry pouch, or a medium or a large tote. Have them printed with your closest friends' names for a favor they'll definitely treasure.
05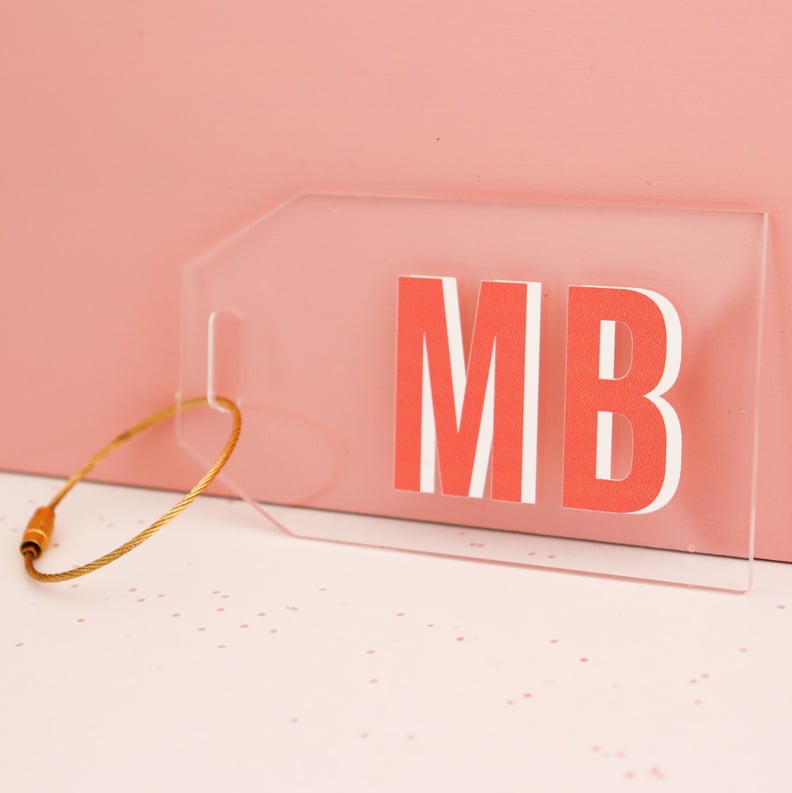 Bachelorette Party Favors For a Destination Get-Together
Etsy Personalized Luggage Tags ($4 each)
If you're having a destination wedding, these personalized luggage tags are both practical and thoughtful. You can choose what type of strap you'd like, though it varies by price, but these acrylic tags are durable and cute. They can be used long after your wedding reception, and your guests will always have something to remember the celebration.
06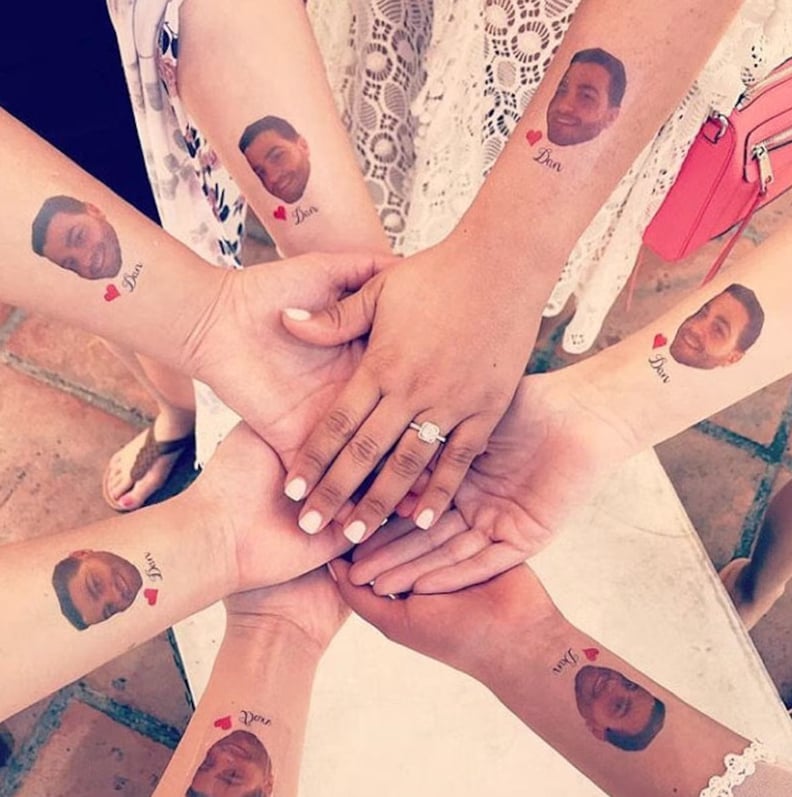 Silly Bachelorette Party Favors
Etsy Custom Personalized Temporary Tattoos ($22 for 10)
This Etsy bestseller is a fun, and definitely memorable, bachelorette party favor. You can order you and your friends temporary tattoos of the face of your soon-to-be husband or wife to wear all night long before you start your forever with them.
07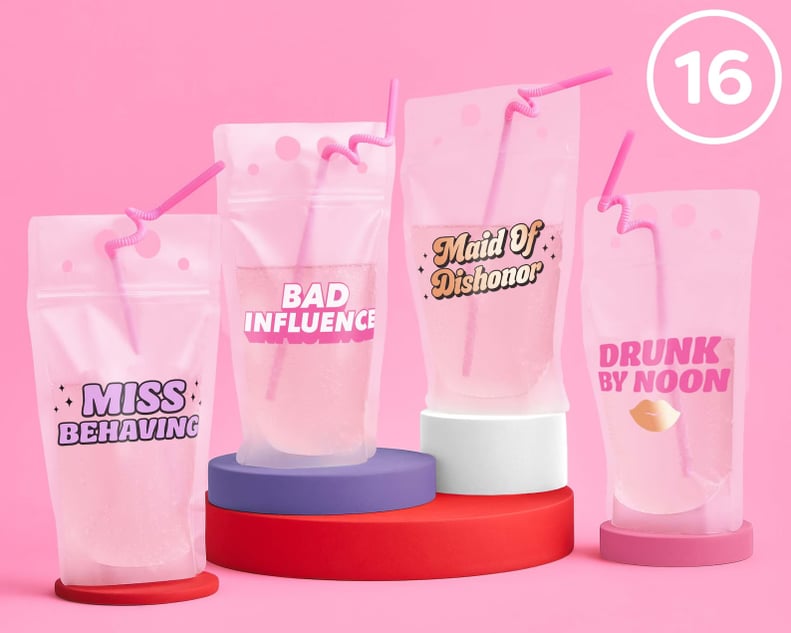 Funny Bachelorette Party Favors
08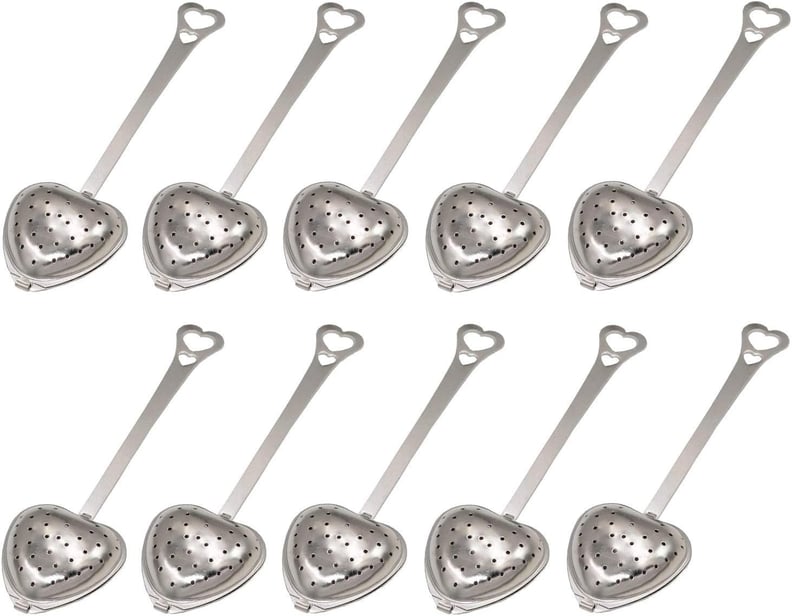 Bachelorette Party Favors For Tea Lovers
10Pcs Tea Strainers For Loose Tea ($8)
These tea strainers are too cute — and are perfect to celebrate your love. You can add some loose tea to a larger themed gift package, or keep it simple and just gift your friends these strainers.
09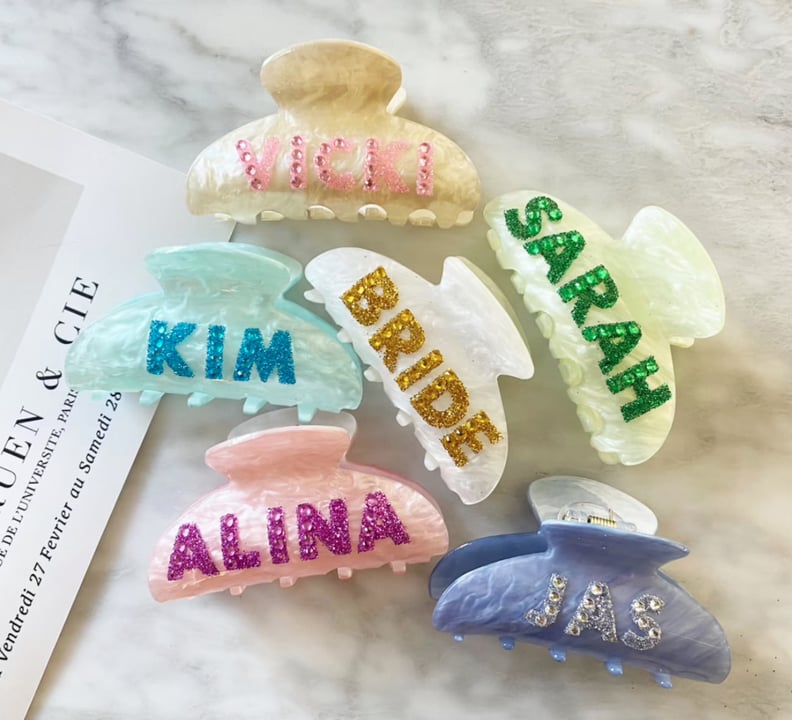 On-Trend Bachelorette Party Favors
Etsy Personalized Claw Clips ($16 each)
Claw clips are very trendy right now, not only for their aesthetic, but also for their practicality. You can personalize this bedazzled bachelorette party favor by color depending on the vibe of each person in your bride tribe.
10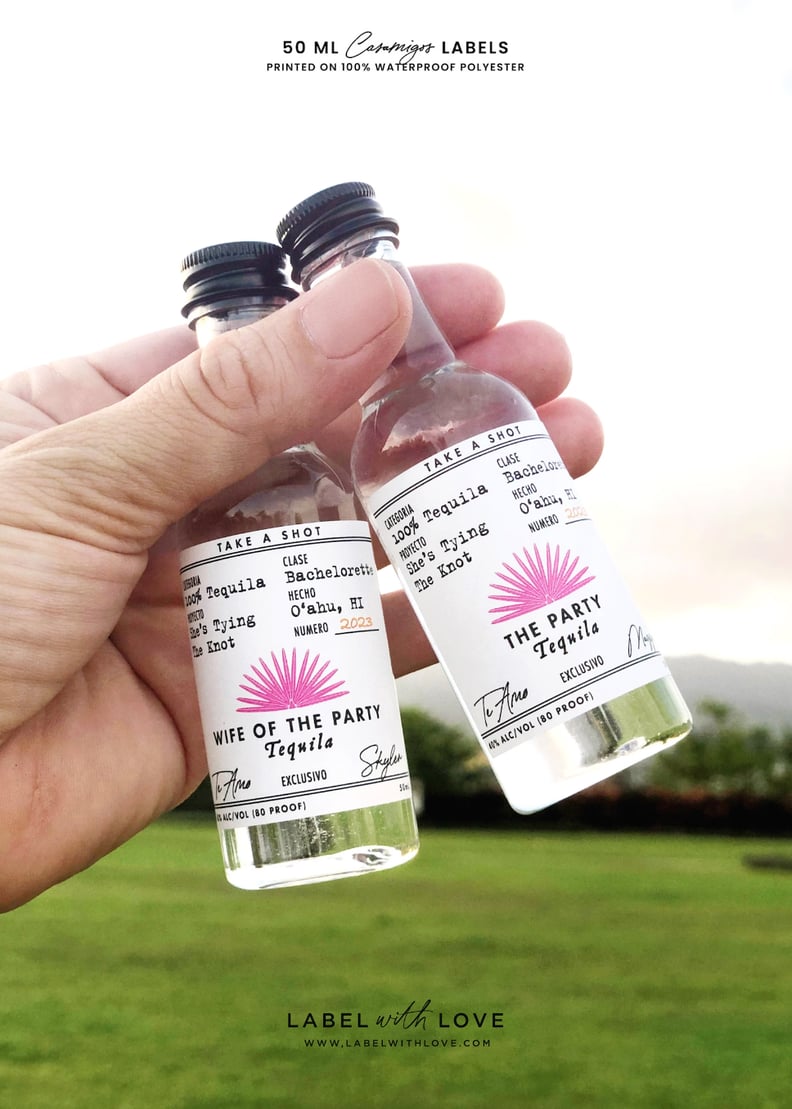 Bachelorette Party Favors For Pre-Gaming
Etsy Bachelorette Casamigos Tequila Labels ($16 for eight)
If you're a bridal party of tequila-lovers, this is the party favor for you. These cute labels let you personalize every detail, from the year to the location to the name. Your guests are going to love these meaningful yet fun gifts.
11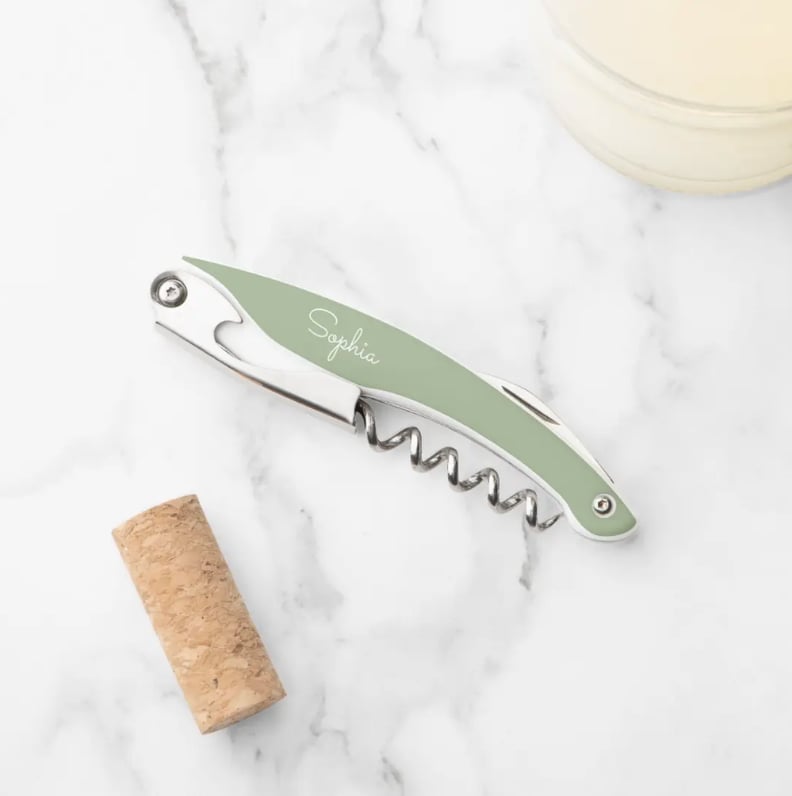 Bachelorette Party Favors For Vinophiles
Zazzle Modern Sage Green Corkscrew ($13 each)
This beautiful sage green corkscrew is perfect if you and your friends love a winery trip or wine night. You can personalize them with the bride's name or the members of the bridal party, but the personalized touch will make this gift a party success.
12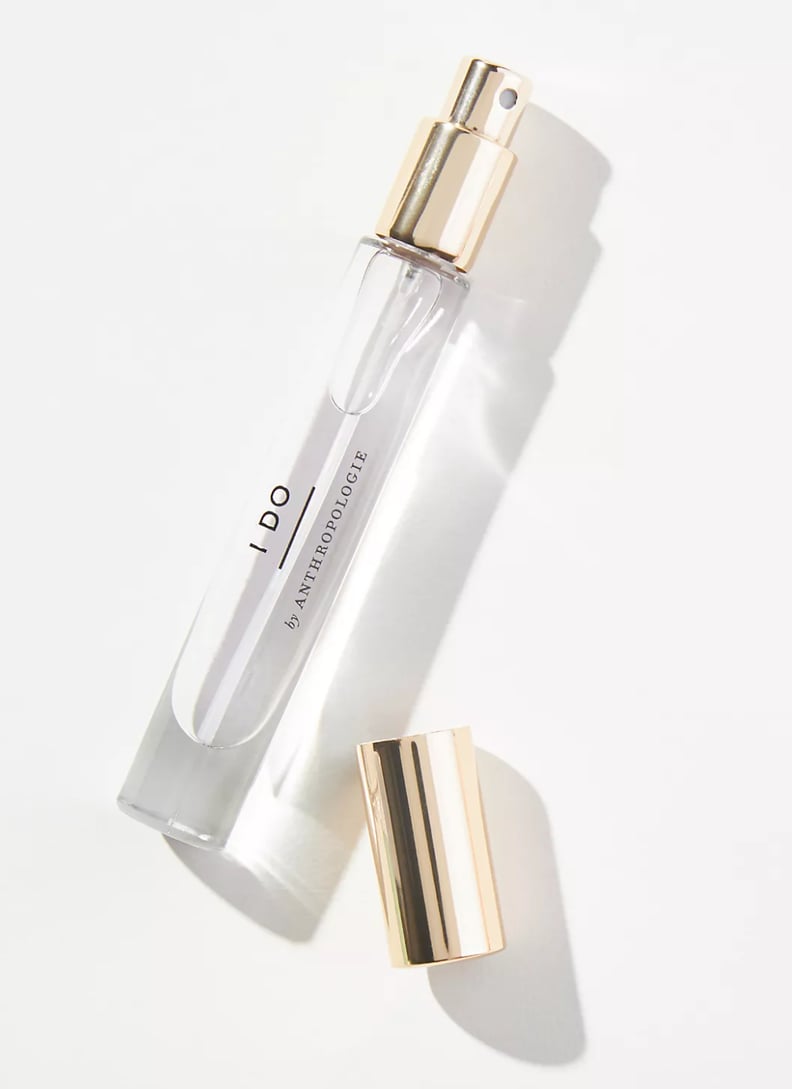 Bachelorette Party Favors For Lasting Memories
Anthropologie Nostalgia Eau De Parfum Travel Spray ($14 each)
Perfume travel spray is one of those super-convenient beauty products that not everyone thinks to buy for themselves. Anthropologie has an exclusive collection of bespoke perfumes made to create a sense of nostalgia every time you use it. The "I Do" scent specifically is inspired by your very special day and blends musk and peony.