11 Genius Products I Always Travel With, No Matter What — All Under $25
As POPSUGAR editors, we independently select and write about stuff we love and think you'll like too. If you buy a product we have recommended, we may receive affiliate commission, which in turn supports our work.
The amount of times I've arrived at the airport realizing I left something behind is one too many times. To make sure this never happens, I've spent years perfecting my packing list. A handful of my must haves were recommended to me by friends, while others are just handy things I found on Amazon. These useful products not only help me stay organized, but are just so handy to own too.
If you're ready to get traveling again, whether it's just to visit family, or for a small weekend getaway, I'm here to share my must haves to inspire your own packing list. From shoe bags to USB ties, these products not only make packing easier, but my life easier as well. Most of them are bestsellers too, so I'm not alone in loving them. Keep reading to check it all out, and get packing.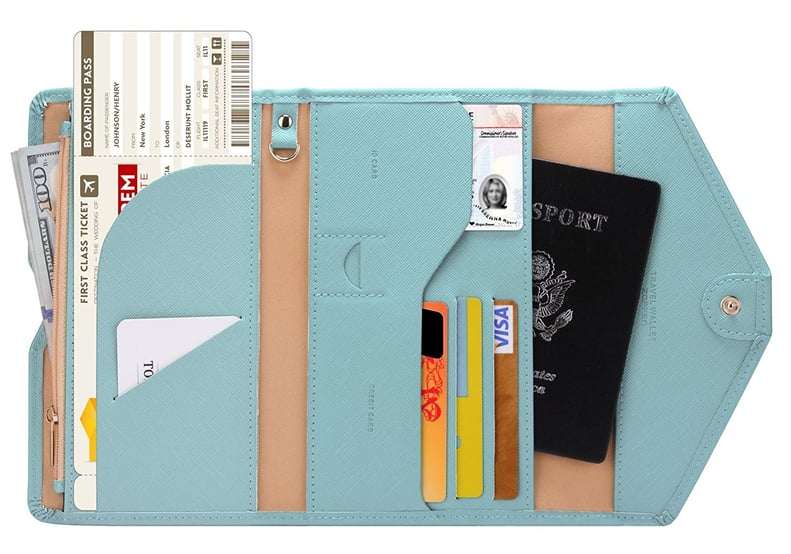 A Handy Wallet: Travel Passport Wallet
To make sure all my important documents and credit cards are in one place, I always use this Travel Passport Wallet ($14). It has over 14,000 reviews, so you know it has to be good. Plus, it comes in tons of fun colors.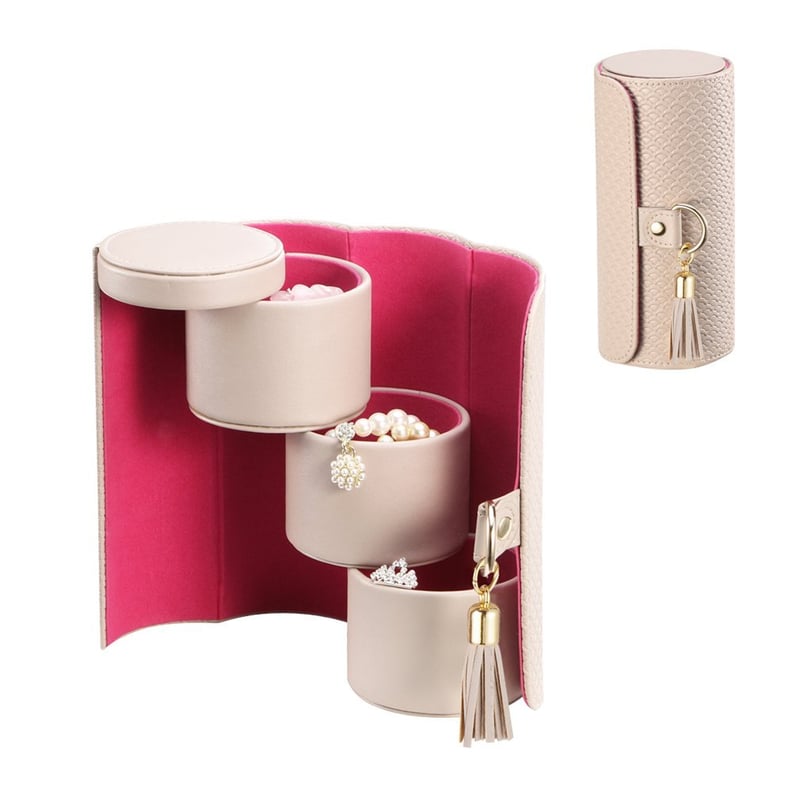 A Place For Your Jewelry: Vlando Viaggio Small Jewelry Case
I only travel with a couple of my favorite jewelry pieces, but I make sure to keep them safe in this tiny Vlando Viaggio Jewelry Case ($20, originally $22). The small yet smart shape makes it easy to fit right into my carry-on, or even my cosmetics case.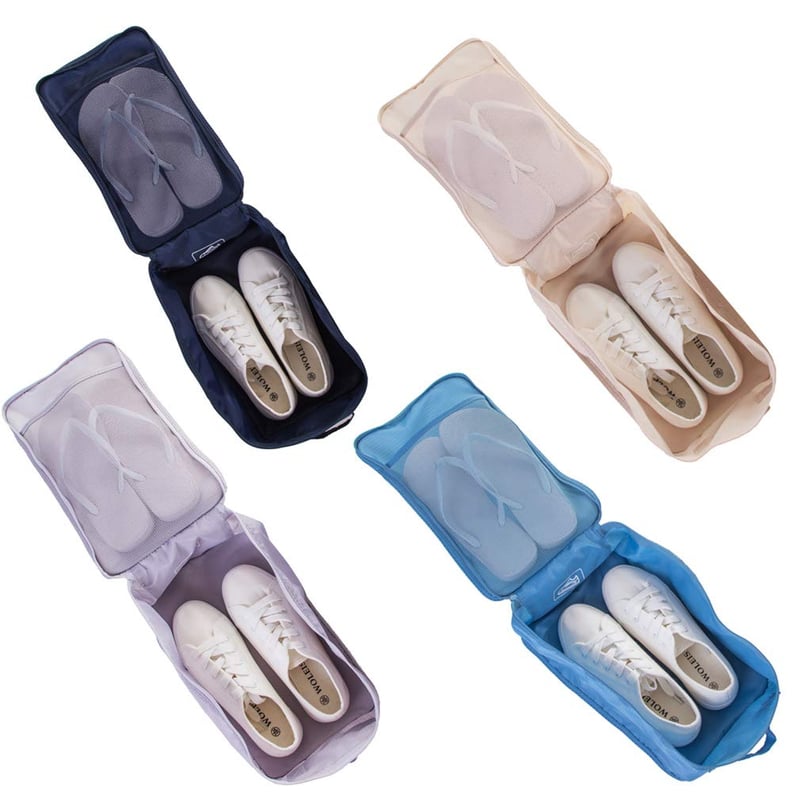 Safe Shoe Storage: Foldable Waterproof Travel Shoe Bags
I can't stand the thought of mixing my dirty shoes with my clean clothes, and these Foldable Waterproof Travel Shoe Bags ($9 for two) are what I always use. I love that they have two pockets: one is smaller, and great for flat sandals.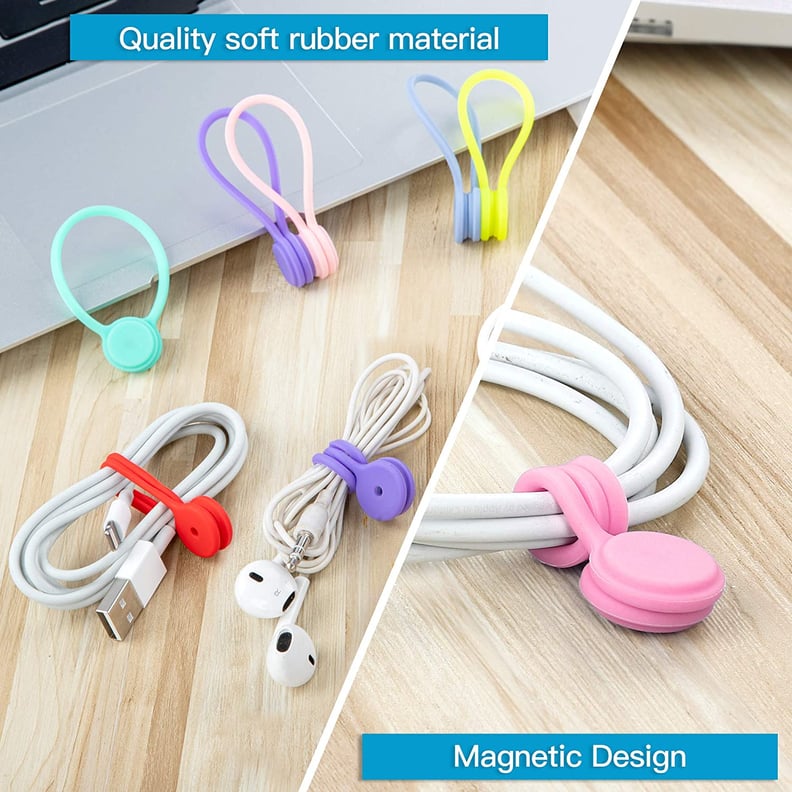 Cord Organizers: Joseche Reusable Magnetic Cable Ties
These reusable Joseche Reusable Magnetic Cable Ties ($15, originally $16) keep my cords from becoming ridiculously tangled (as they always seem to get). The set comes with 12 cord ties, and they're incredibly useful around the house, so I find myself using them even when I'm not traveling.
A Take-Anywhere Water Bottle: Collapsible Water Bottles
In an effort to give up plastic bottles this year, I invested in these Collapsible Water Bottles ($13). They're easy to fold up and store away without taking up too much room in your bag.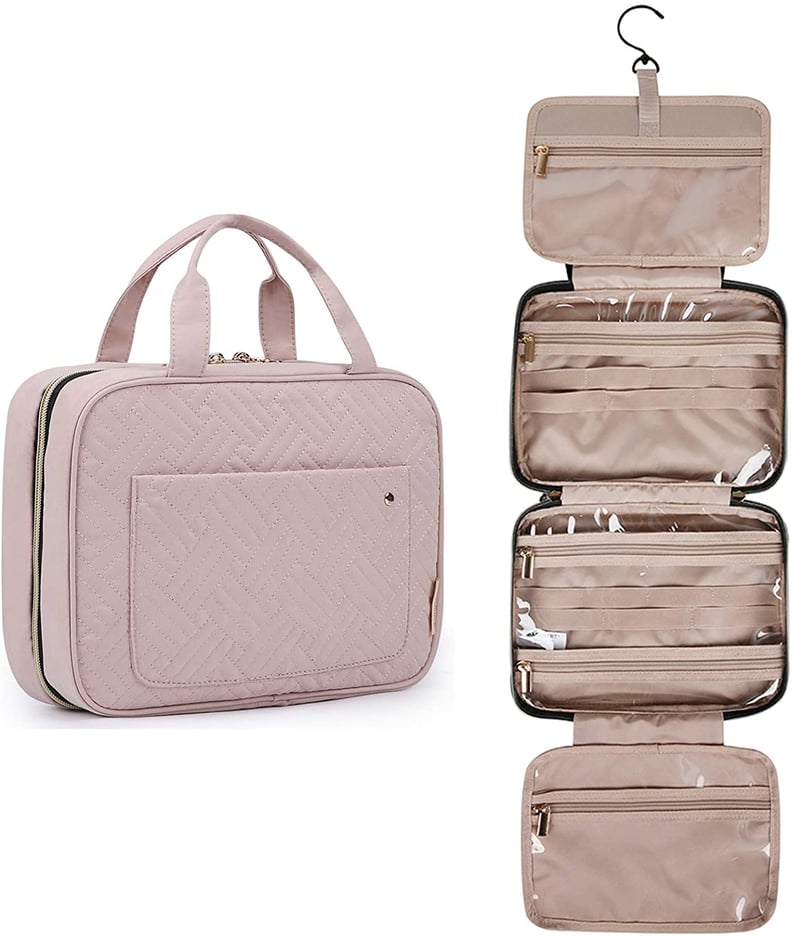 A Smart Cosmetic Bag: Bagsmart Toiletry Travel Bag
This Bagsmart Toiletry Travel Bag ($23-$28) is the ultimate travel companion. It hangs and has plenty of pockets to hold everything from hair to skin-care products, plus all my makeup. It also has 13,000 reviews and a 4.8 rating, so customers clearly love it.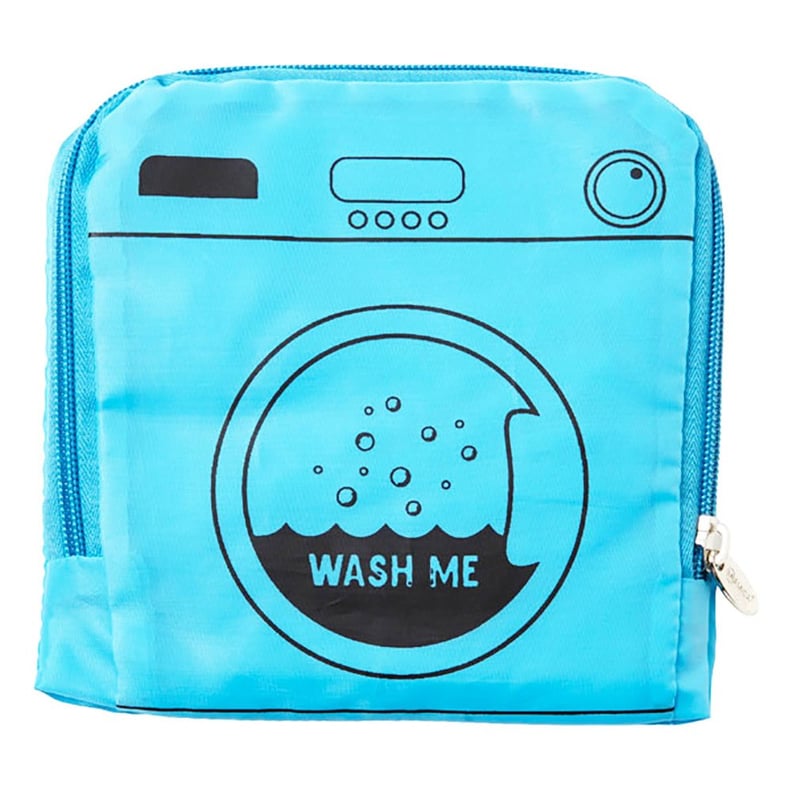 Dirty Laundry Storage: Miamica Wash Me Travel Laundry Bag
I don't like to mix my clean and dirty clothes while traveling, and this Miamica Wash Me Travel Laundry Bag ($12) is the perfect way to keep it all organized. Plus, it makes it so easy to unpack when I get home; all I do is throw my dirty laundry in the wash and I'm done.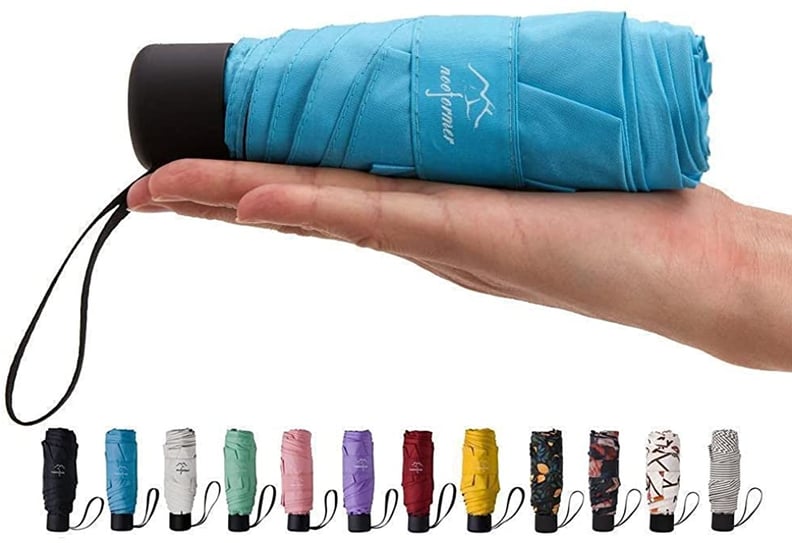 A Mini Umbrella: Lightweight Compact Umbrella
Traveling to a new climate can be surprising, so I always pack this Lightweight Compact Umbrella ($15) just in case. The tiny design takes up almost no room in my bag, and every time I've needed to use it, I was so happy I didn't have to run into a store to buy an expensive last-minute option.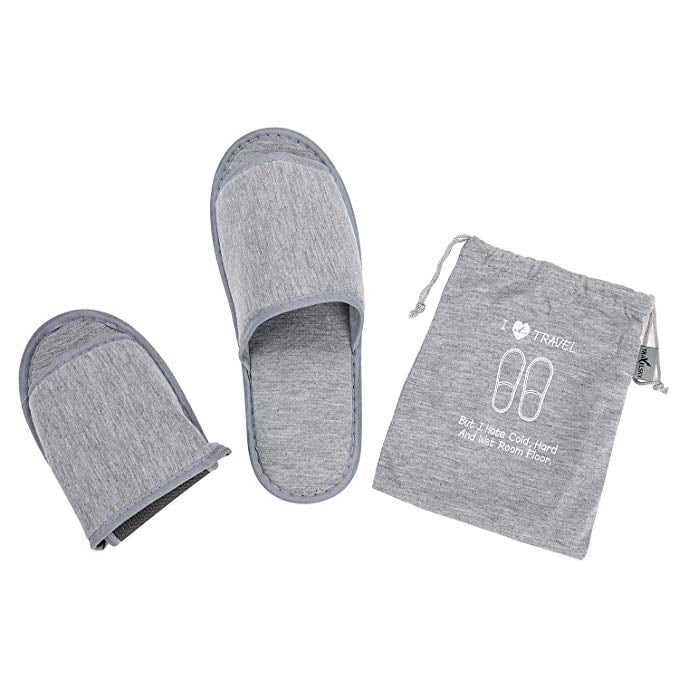 Comfortable Travel Slippers: Portable Slippers
If you're like me and don't like going barefoot in hotels or house rentals, then get the Portable Travel Slippers ($12). They're a great travel accessory, just in case where you're staying doesn't have a pair. Plus, they fold up so tiny, they're easy to pack.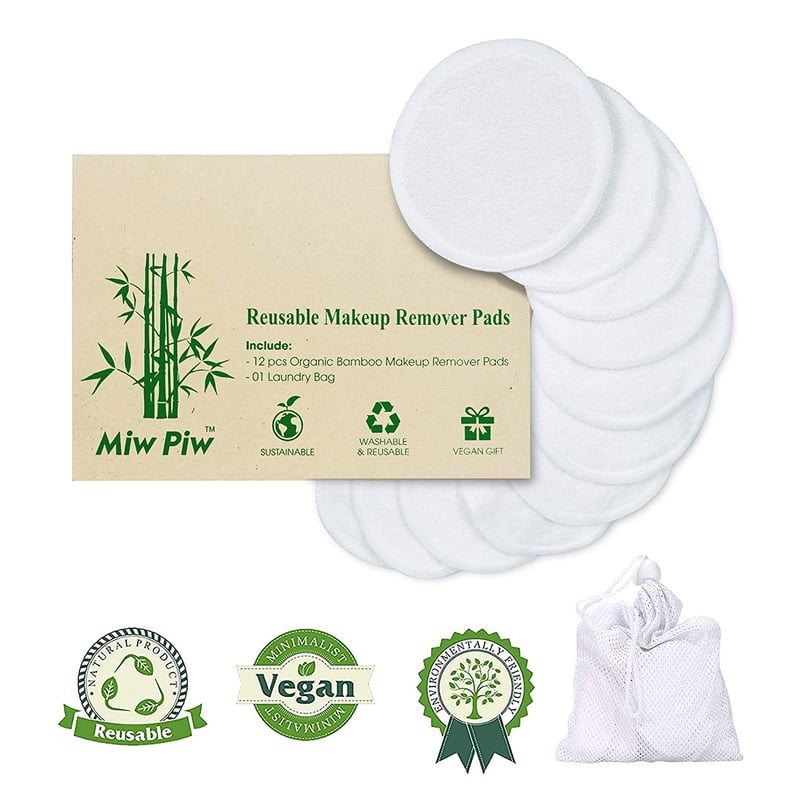 Sustainable Cotton Pads: Reusable Pads
These Reusable Cotton Pads ($10) are a great sustainable alternative to carrying around face wipes or cotton balls. I love using the vegan pads to remove my makeup. Plus, they're washable, so I can reuse them, making them a good choice for the environment.
A Portable Charger: ZMI PowerPack Battery Pack
There's nothing worse than losing charge on your phone or tablet while on the go, so investing in a portable charger is a must for me. The popular ZMI PowerPack Battery Pack ($16) is an Amazon bestseller you can't go wrong with.