This Easy DIY Will Banish Coffee Stains From Your Cups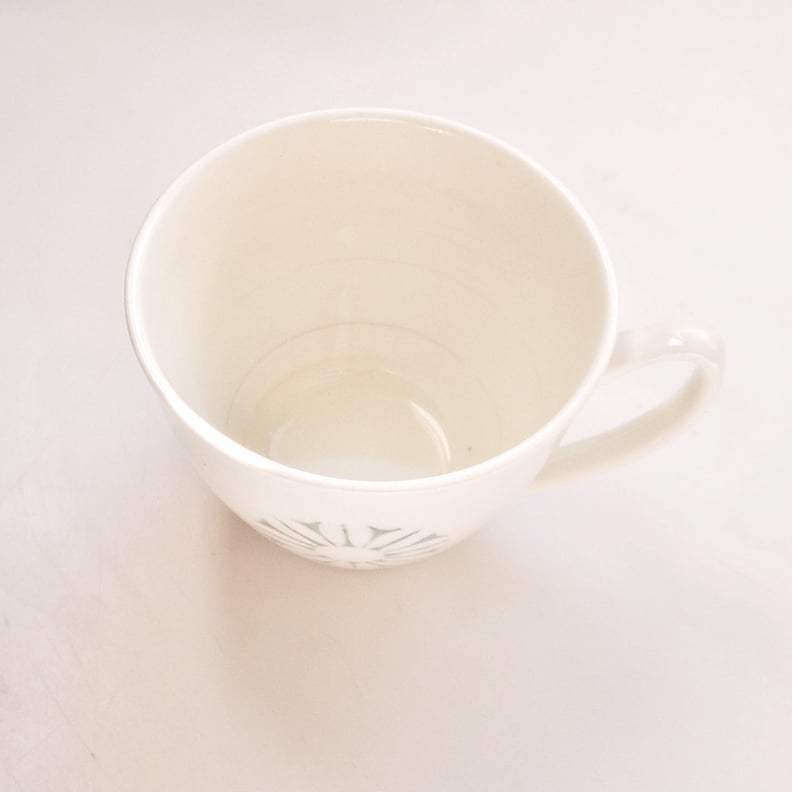 POPSUGAR Photography | Sarah Lipoff
POPSUGAR Photography | Sarah Lipoff
A cup of coffee first thing in the morning is a wonderful thing. But looking at coffee rings in your favorite mug is not a fun way to start the day. Instead of spending hours scrubbing, or hoping the dishwasher will make it clean again, here's a quick cleaning tip for erasing those bothersome stains.
Start by rinsing the coffee cup in warm water. Dampen a soft cloth and sprinkle it with around one teaspoon of table salt and add a drop of dish soap.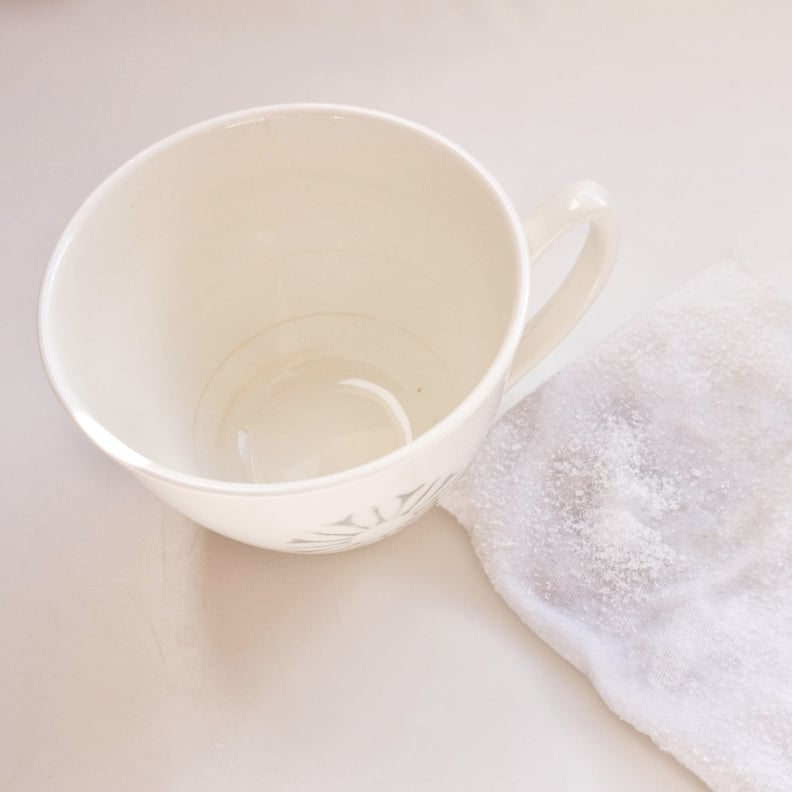 Gently rub the inside of the mug until the rings disappear. It's that simple! Give the cup a quick wash, and it's free of any nasty coffee stains.