This Smart Toothbrush Changed My Brushing Habits For the Better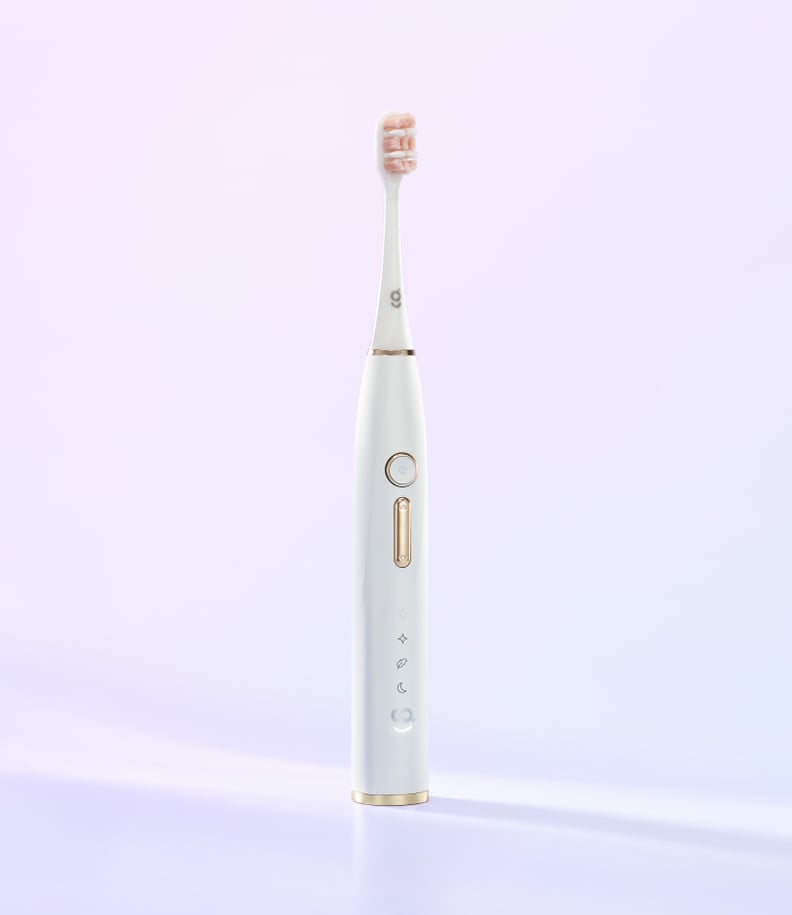 POPSUGAR Photography | Krista Jones
POPSUGAR Photography | Krista Jones
As POPSUGAR editors, we independently select and write about stuff we love and think you'll like too. If you buy a product we have recommended, we may receive affiliate commission, which in turn supports our work.
As a home and lifestyle editor, I get to test a lot of gadgets. Every now and then, one sticks out to me for its cool features and great price point. Of all the things I tried in the last month, my hands-down favorite right now is the Co. by Colgate Toothbrush ($99). When it came across my email, I can't help but admit I thought to myself, "Another expensive toothbrush." To my surprise, though, it was under $100. A lot of competitive options with all the same features can cost upward of $200 to $300.
While I know $99 is still pricey, what you get in return is worth every penny. Unlike cheaper options, this one you can keep and recharge — it doesn't die and need to be replaced every few months. There's no doubt it's one of the more stylish options, too. Its sleek design, minimal look, and, of course, rose-gold hardware make it appealing to the eye. That was an easy sell for me.
Its sleek design, minimal look, and, of course, rose-gold hardware make it appealing to the eye.
The features are what make it stick out, though. It has four modes: squeaky clean, sparkle, sensitive, and self-care. I prefer the sensitive setting because my gums are quite sensitive. There are even 10 intensity settings, which are easy to navigate and use. Of all the smart features, my favorite is the pressure sensor. I oftentimes space out while brushing and can press down a little too hard, but when I do that, this brush flashes a red light and vibrates, telling me to slow down. It's truly a great way to take care of sensitive gums like mine, and this helped change my brushing habits for the better.
Lastly, for me the biggest selling point on this brush is the replacement heads. For most other electric toothbrushes, the replacement heads can cost $50 for a pack of two, which I have to admit is hard to fork over every few months after I've already invested a few hundred. To my surprise, these brush heads are only $15 for two and available at retailers like Ulta (on sale right now!) and Target. It even comes with a cute and compact carrying case, so what's not to love? Pick one up for yourself.