The Dead Sea Is the Lowest Elevation on Earth and One of the Saltiest Bodies of Water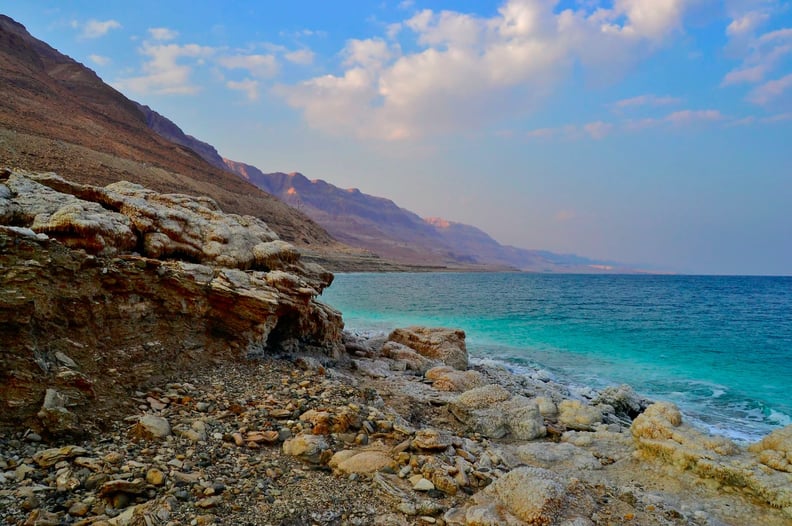 POPSUGAR Photography | Julia Sievert
POPSUGAR Photography | Julia Sievert
The Dead Sea's beauty is hard to describe if you haven't seen it with your own eyes. People from all over the world are drawn to it, and for a good reason. The Dead Sea borders Israel, Jordan, and Palestine and is one of the saltiest bodies of water on earth. It also holds the title of being the lowest elevation on earth. Its high salt concentration makes it impossible for any living organism besides bacteria and fungi to survive; it's 10 times as salty as the ocean. Sadly, it is slowly receding and drying out due to the enormous heat it's exposed to.
I visited Israel a couple years back and still remember beautifully formed salt crystals that surrounded the rocks on the shore like a blanket of white snow. Not only is the Dead Sea worth a visit, but also its surrounding Negev desert, a rocky body of land with deep-orange-colored mountains and hidden waterholes. Read on to see unique photos of the Dead Sea and Masada, an ancient fortress, ahead.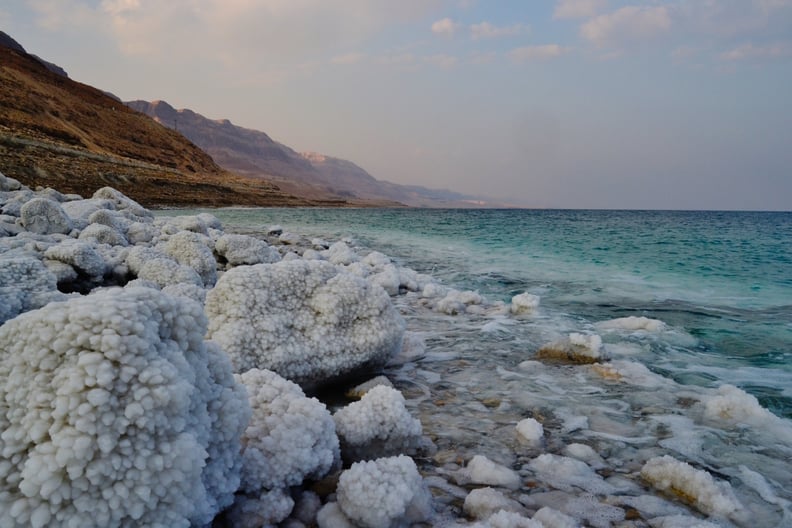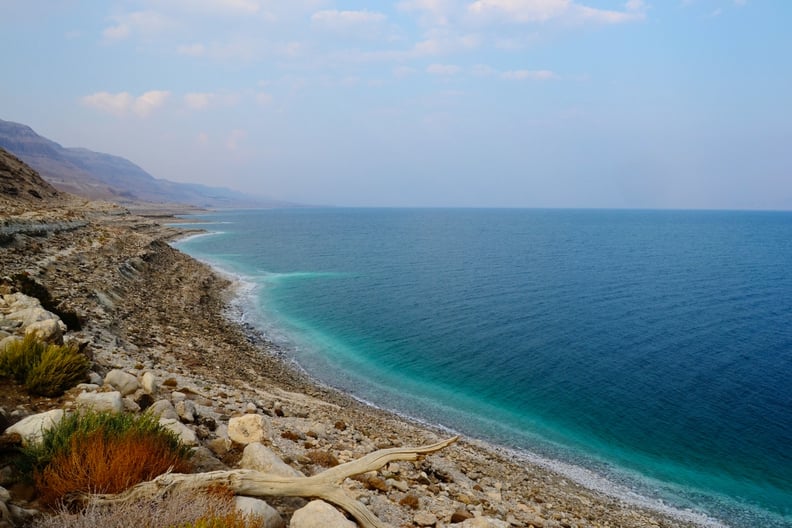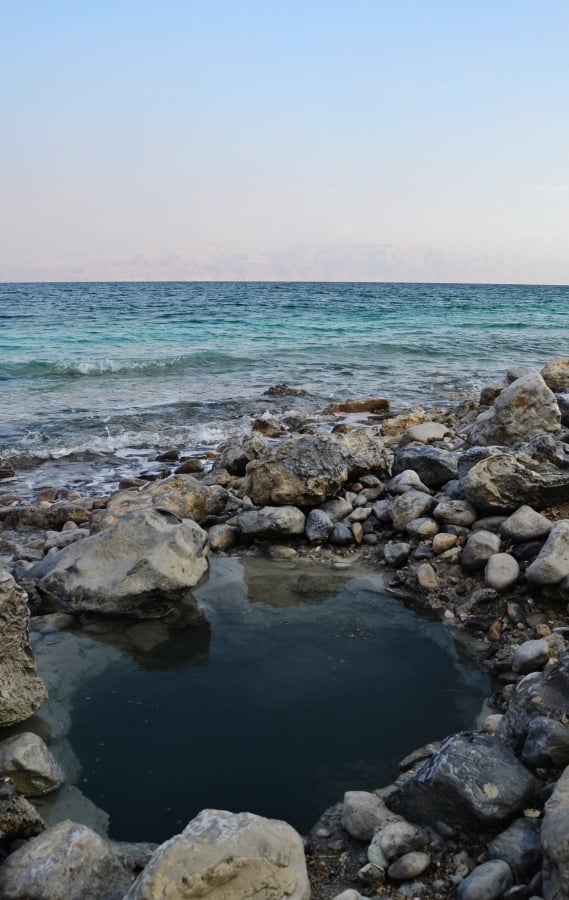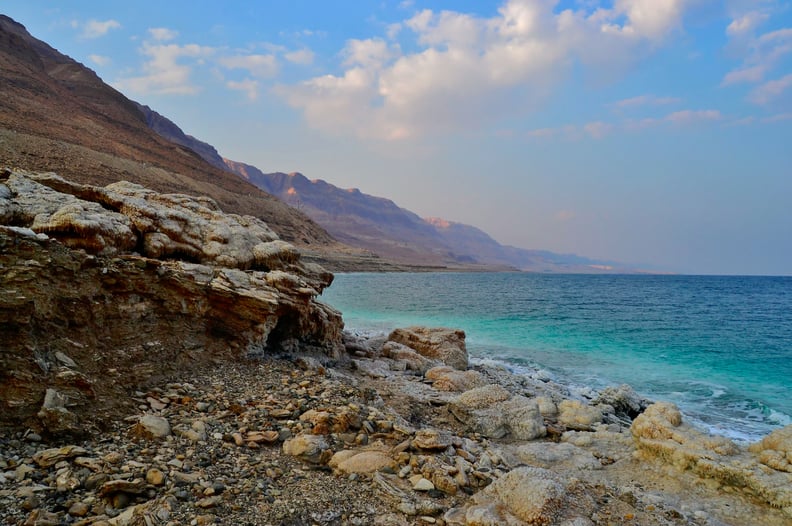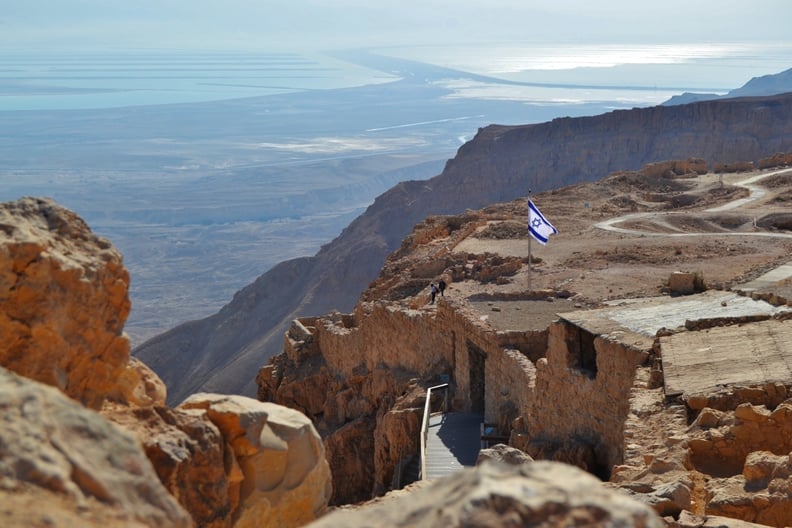 Masada
In the midst of its mountains you will find Masada, a remote ancient fortress built by Herod the Great between 37 and 31 BCE, overlooking the Dead Sea. It holds great significance in the archaeological world as well as for many ancient historians. Its beautiful but tragic history of war and mass suicide is undeniable; it's a place where Jewish Zealots revolted against the Roman army.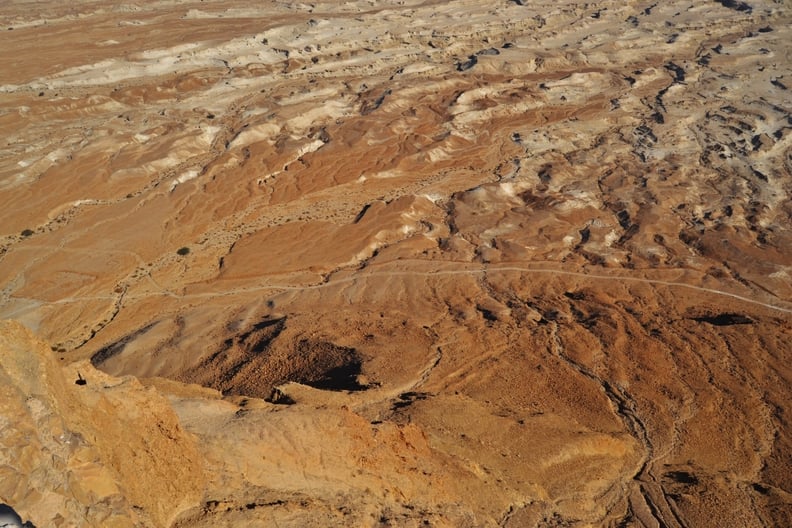 The view from the plateau Masada was built on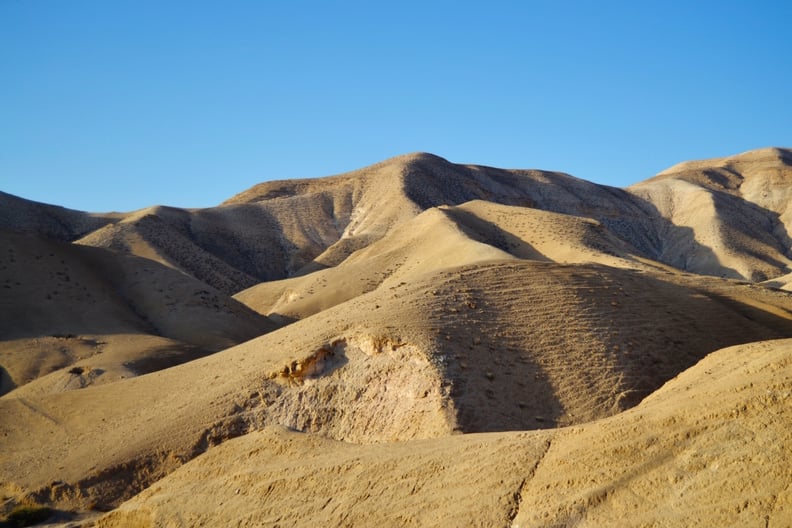 The Negev desert covers more than half of Israel, so don't get lost trying to find Masada!